When I was teaching, I often used a Biography Unit as a 'filler' – passing the time and filling my literacy lessons for a few weeks towards the second half of the school year. You know, once the more 'important' topics of Persuasion and Narrative had been completed! Now, however, I realise that biography lesson activities are not filler activities at all!
I now know that biographical texts are awesome! In fact, I may even go so far as to say… they're the best of all the text types! Yes, I went there!
If you don't believe me, just read to the end of this blog and I bet I'll have changed your mind…
---
What's So Great About Biographical Texts?
Biographies are wonderful texts. They are informative, they are entertaining, and they may even be life-changing. Imagine being a young child reading the biography of Malala Yousafzai… you're inspired to make a difference in the world and the whole course of your life changes. Biographies are amazing!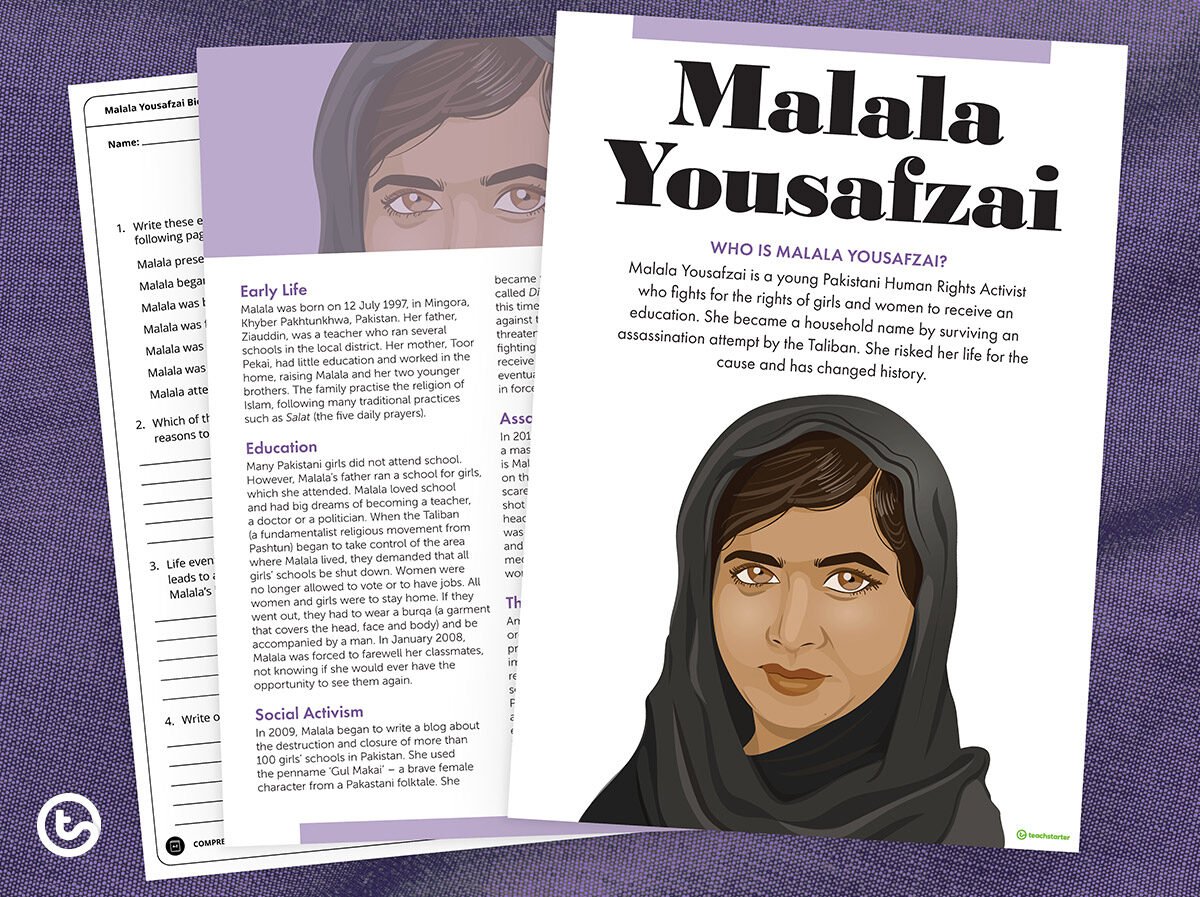 Not only does this text type teach us about the interesting lives of real people, but biography lesson activities also teach skills such as researching, interviewing, editing and proofreading. As well as this, biography writing provides excellent opportunities for cross-curricular integration. What more could you want!
---
Biography Lesson Activities
Our super amazing resource creator, Steph, already knew how great biography lesson activities could be! So, she has developed an awesome Writing Biographical Texts Unit Plan to share her love for biographies with the rest of the Teach Starter community.
Explore the Lives of Famous People
Introduce your students to the world of biographies through some famous faces! This interactive PowerPoint will hook your students into thinking about the lives of people around them.
Steph's unit plan packs are all you need to study the structure and language features of a biography with some pretty special people!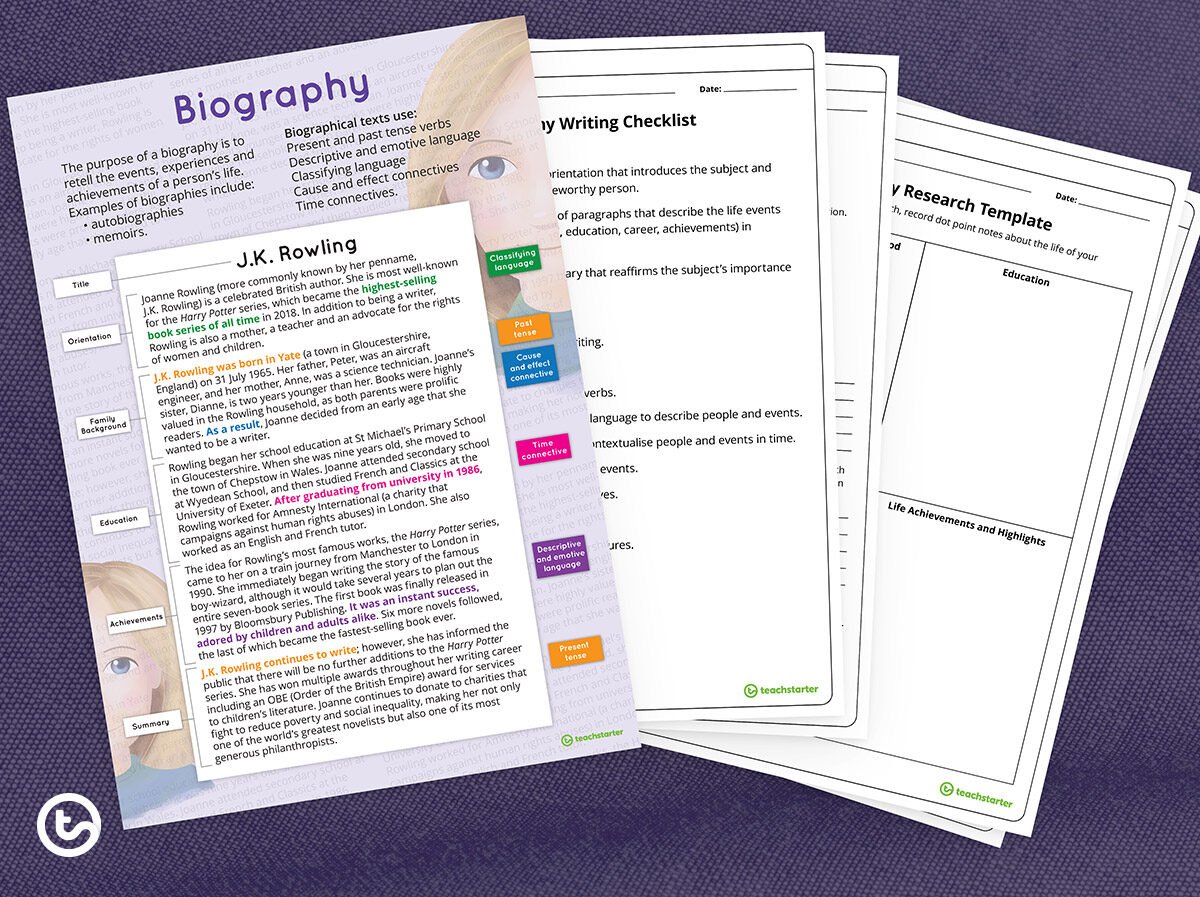 Take the time to look at these resources and see how they can level up your biography lesson activities:
Develop Amazing Interview Skills
You may have fallen in love with this unit plan, but you ain't seen nothing yet!
The pièce de résistance of these biography lesson activities is the hilarious video featuring The Famous Faces of Yesteryear – The Art of the Interview. I won't give it all away, but just take a look at the teaser below…
While interviewing world-famous mountaineer Sir Edmund Hillary on the set of the documentary, The Famous Faces of Yesteryear, presenter Susie Sunshine is given a lesson or two on the art of interviewing by her experienced director, Miss E.
This video is a wonderful opportunity to teach your students all the tools they need to conduct the perfect interview, including asking open-ended questions, asking follow-up questions and how to demonstrate active listening!
Create a Unique Biography
Your students will soon have all they need to create their own wonderful biographies! The remainder of this awesome unit guides your kids through the biography writing process.
Start off with a shared writing activity, followed by some proofreading and editing skill work!
Display our Biography Bump It Up Wall so that your students can see the journey for how to take their writing basic to brilliant!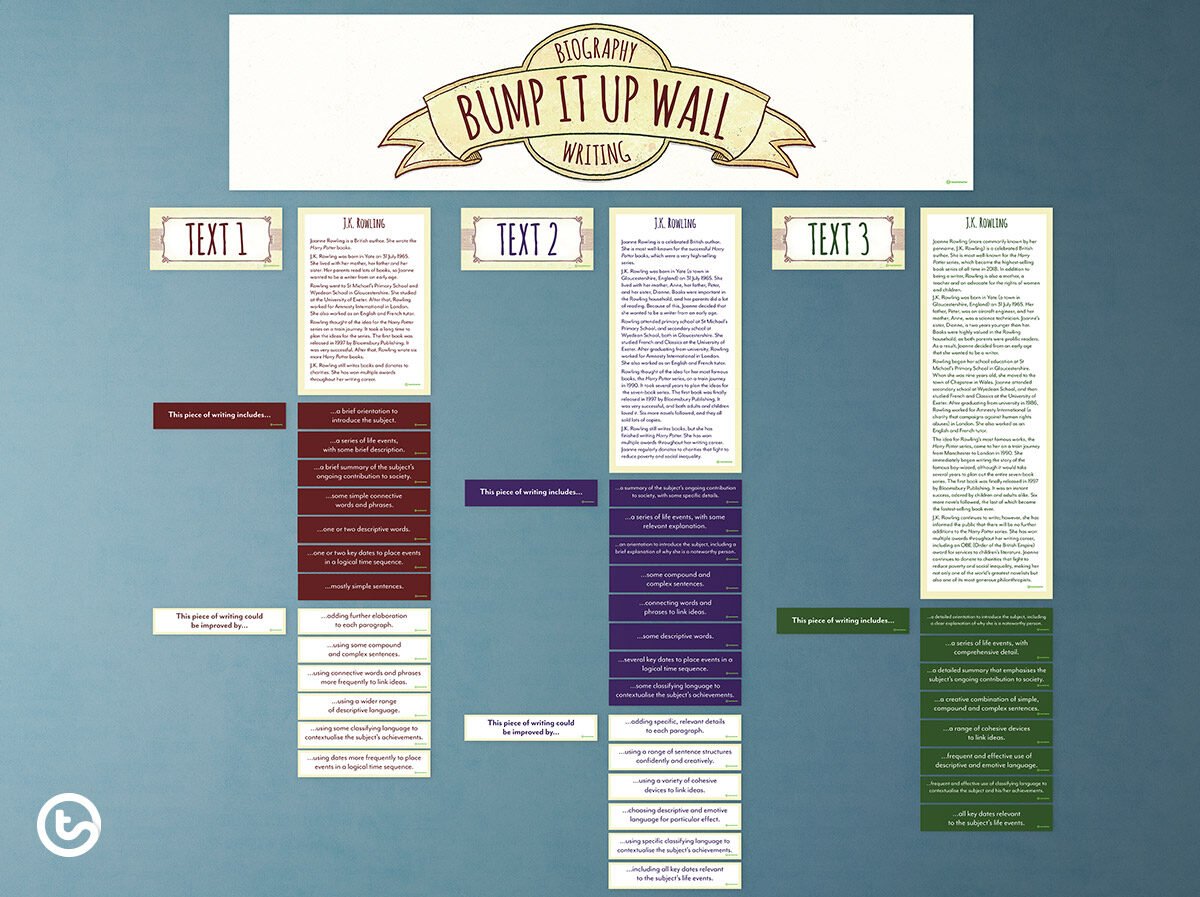 There are a bundle of fun editing and proofreading activities for your students to complete before they are ready to focus their attention on their own biographies – written about an adult they admire.
To top it off, this unit plan comes with two options for assessment – an oral presentation or a written biography. There's also a NAPLAN-Style Assessment Rubric – Biographical Texts and an Oral Presentation Assessment Rubric to save you time. All you need to do is be there for the fun!
---
So, if you're looking to make your lessons on Biographical texts the best yet, check out this fun-filled unit by clicking on the image below!