It goes without saying that our students' attitude to learning can really make a difference to the classroom. As well as the curriculum, a big part of a teacher's day to day job is delivering engaging activities that help their students develop a love for learning and positive learning dispositions.
Learning dispositions, or habits of mind, are the different characteristics with which children approach the learning process.
Why should these matter to teachers, you may ask?
Easy! A child's disposition to learning affects the attitude with which they learn. This, in turn, directly affects the effort that they are willing to put in. In this way, having positive learning dispositions goes a long way to creating positive learning outcomes.
Encouraging Positive Learning Dispositions in Students
For our children to have a positive approach to the learning journey, we need to explicitly teach them how to learn. We need to help our students understand that different habits and ways of thinking can make learning easier.
So, what types of characteristics should your students draw upon in order to positively engage with their learning? At Teach Starter, we've broken the learning dispositions down into ten characteristics:
Motivation
Respect
Resilience
Reflection
Collaboration
Persistence
Creativity
Curiosity
Flexibility
Independence.
Your students may already be familiar with a number of these habits! Once learned, they can be applied across many different areas of school life.
Introducing Positive Learning Habits Into the Classroom
To help you explicitly introduce these habits of learning into the classroom, we've put together a Learning Dispositions Poster Pack.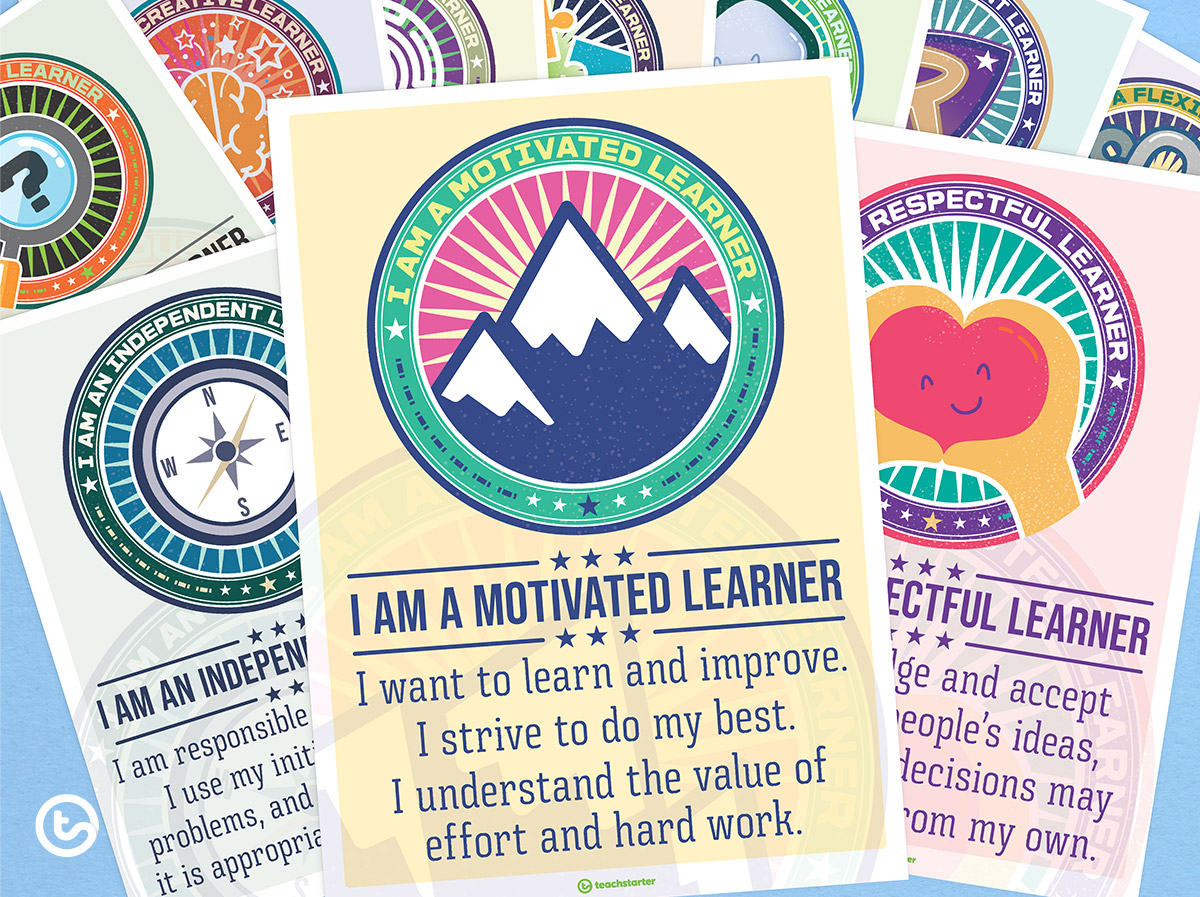 Introduce these posters to your class slowly, so that your students get a proper grasp on how exactly to apply each characteristic to their learning. Each disposition poster page comes with a definition and a special visual icon to help your students understand exactly what it's all about.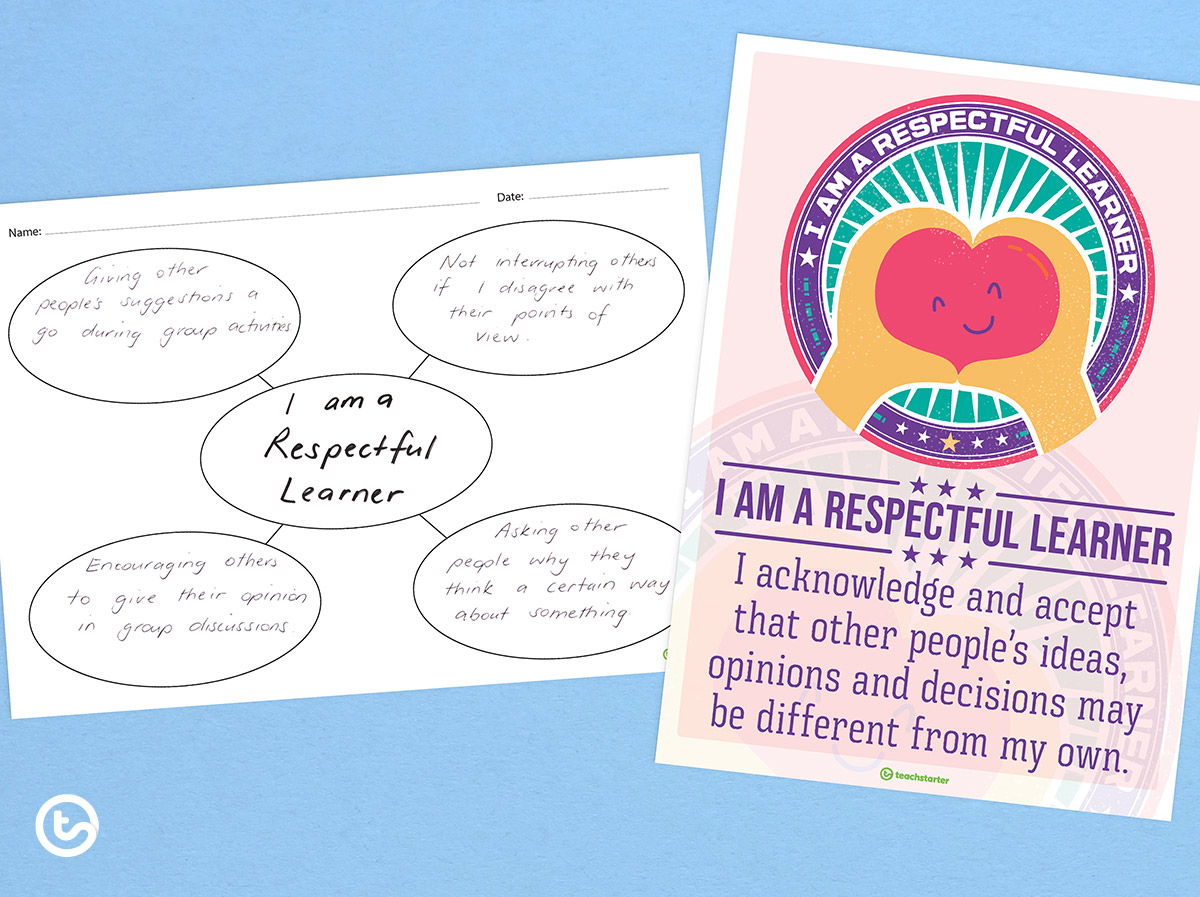 Why not create a display wall where students make suggestions for how each habit could appear in the classroom? Ask your students to brainstorm what a particular learning disposition might look like on our Mind Map Graphic Organiser before adding their ideas to the wall. Once each disposition has been introduced to the class, then your students can concentrate on applying them to their current learning.
Lower Years Learning Disposition Activities
Once your class has wrapped their brains around these positive learning habits, they will be keen to incorporate them into their learning! Encourage each child in your classroom to think daily about which disposition they want to focus on for that day. Younger students will benefit from having the vocabulary associated with these habits as part of regular classroom discussions.
Like all learning, embodying these characteristics will include some reflection! The Learning Dispositions Reflection Worksheets (Lower Years) is a great tool to help your students think about how well they are displaying each learning disposition.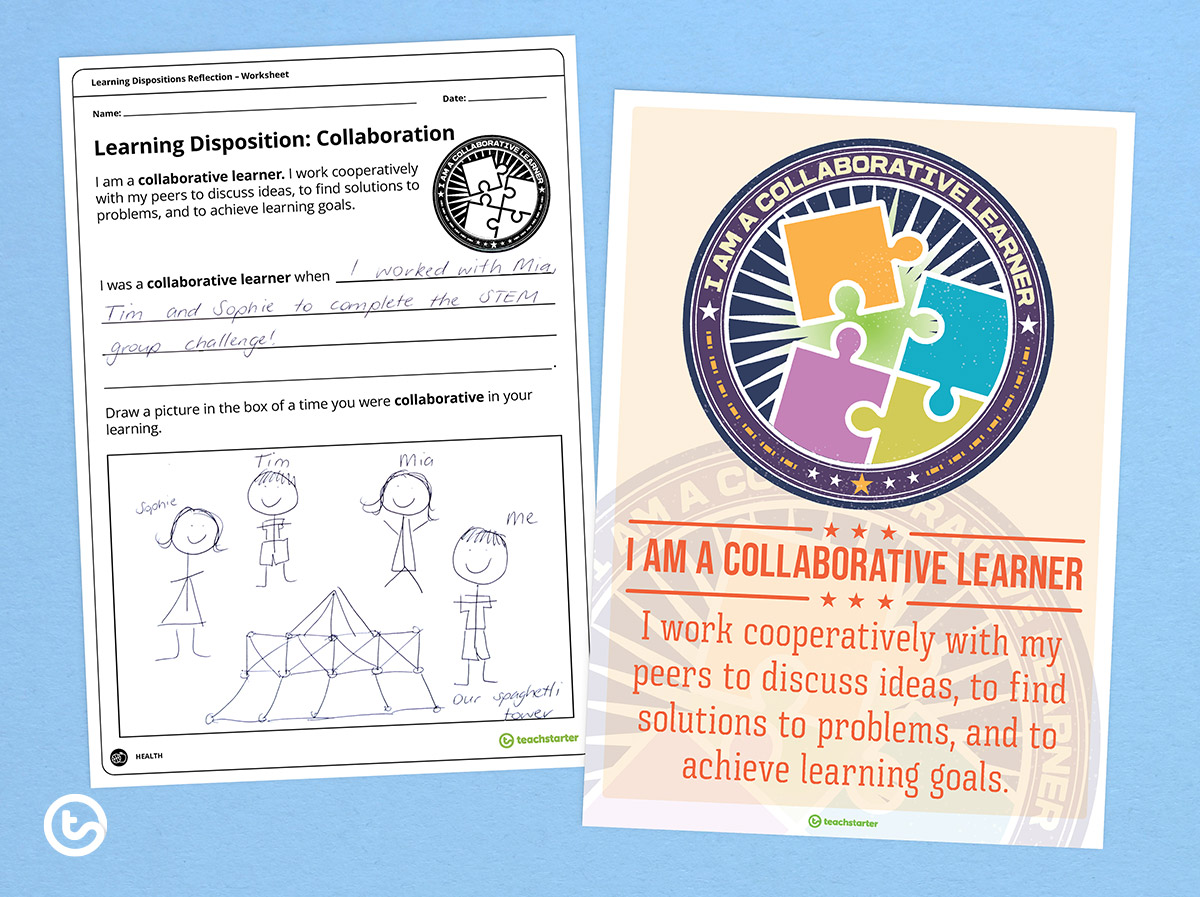 Upper Years Learning Disposition Activities
Upper years students can take things a step further!
Help your older students to really connect to these learning dispositions by creating their own definitions and logos on the Learning Dispositions Reflection Worksheet (Upper Years).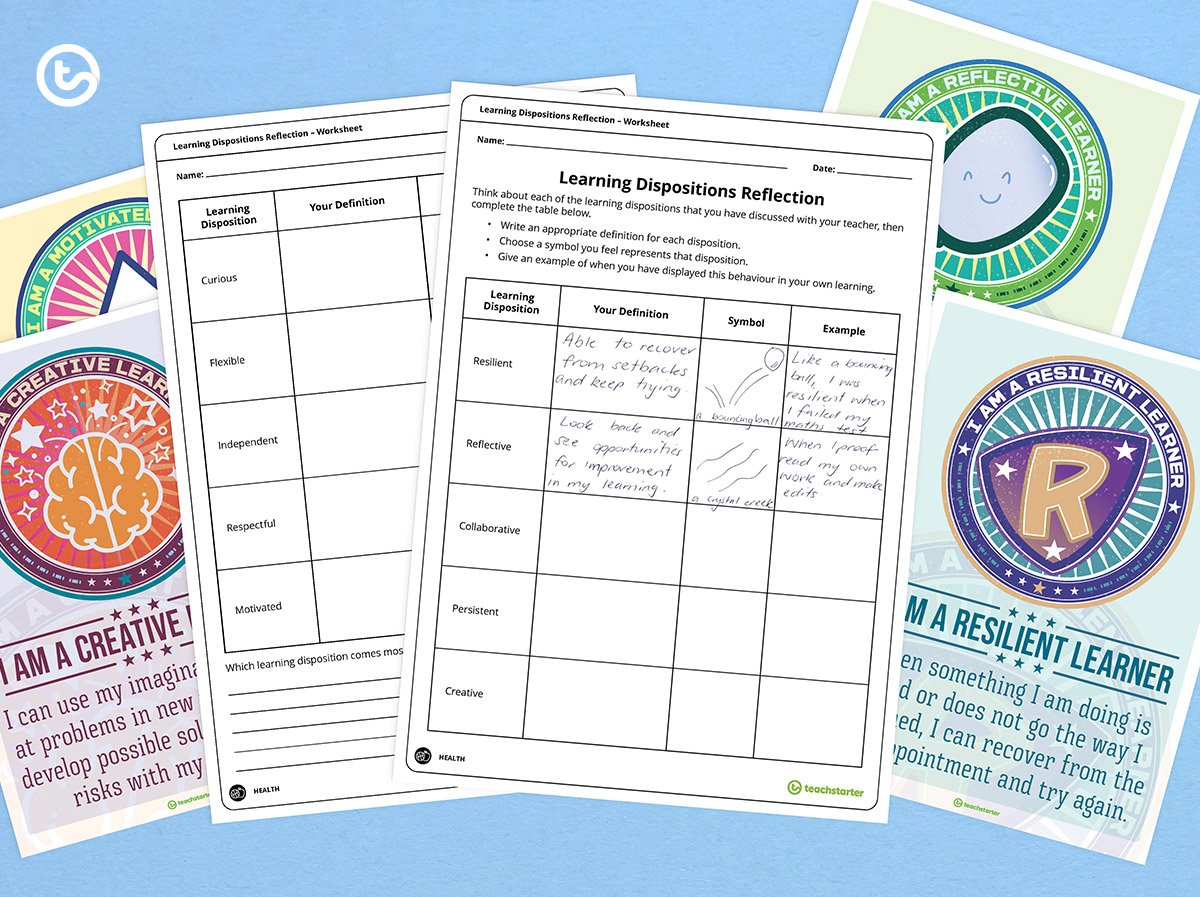 Older students may also like the opportunity to see how these dispositions expand into their lives outside the classroom. Perhaps they can complete a writing task in which they discuss one of the habits of mind and how they've represented it in ways other than learning in the classroom?
---
Foster a positive classroom environment and help your students be the best learners they can be!
How do you like to encourage positive learning dispositions into your classroom?