Handwriting is something that needs to be explicitly taught to young children. Direct handwriting instruction involves many verbal, visual and tactile exposures to really cement correct letter formation for your students. We have you covered with our Fun Letter Formation Activities for Kids – Sensory Tray Ideas with many tactile exposures. And, now we have you covered with visual and verbal instructions on our handwriting videos for kids available on the Teach Starter YouTube channel.
Here's an example for the letter 'a'.
Each handwriting video includes:
handwriting rhyme at the start of each video
easy to understand verbal instructions
simple, fun and vibrant visuals
suggested activities, such as students using their fingers to practise the letter formation during the video
instructions to practise the letter in their handwriting books at the end!
The beauty of these videos is that they also match our Letter formation Alphabet Posters. These are the perfect visuals to have in the classroom to help your students remember the correct way to form their letters while writing.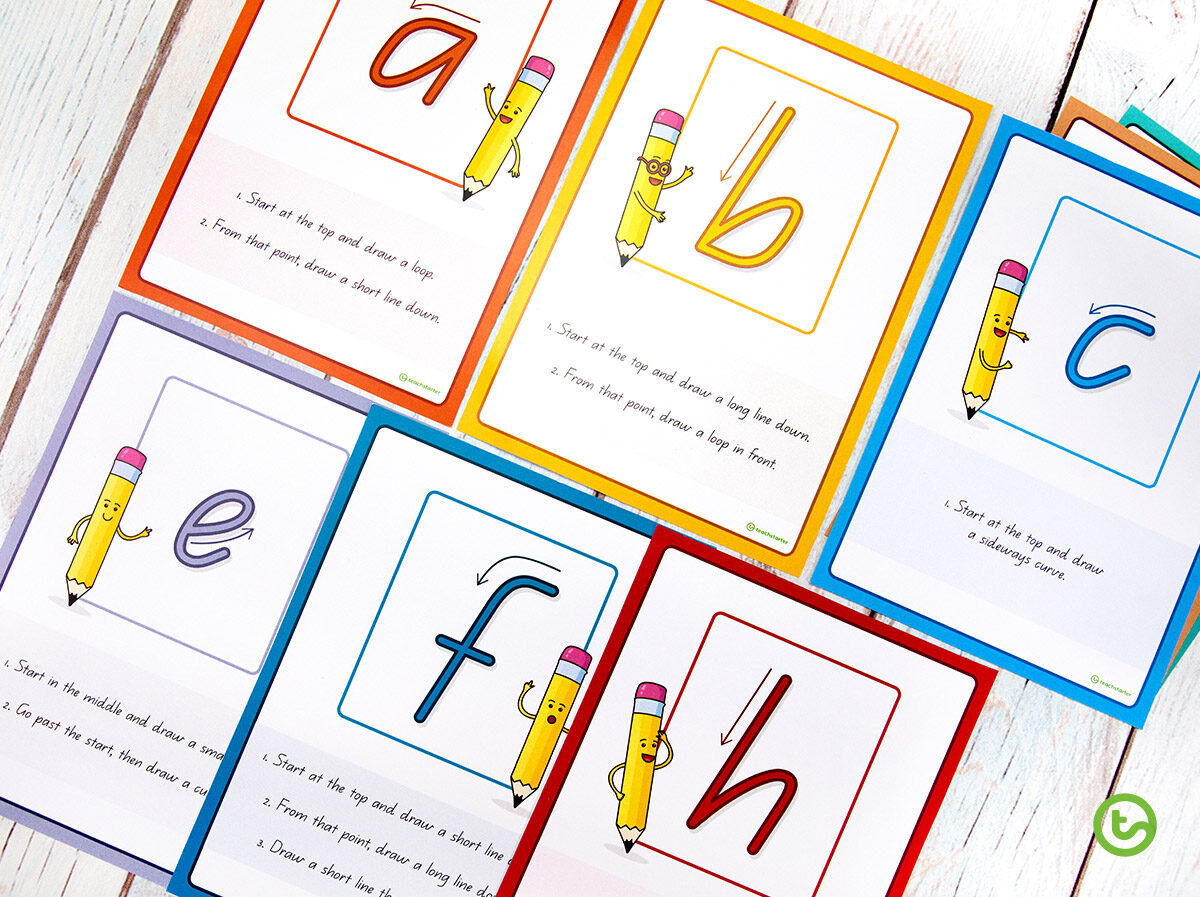 How to Use Handwriting Videos for Kids in the Classroom
The best way to use these videos in the classroom is to begin your lesson with them. They are great to use as a hook as they are visual, fun and get your kids engaged at the start. It also sets routine in the classroom; when your students see these videos, they will instantly know it's handwriting time! They are also great to utilise as a refresher if you notice students struggling with the formation of a particular letter.
Here's the handwriting rhyme for kids that is said at the start of each video…
1,2,3,4… Are your feet flat on the floor?
5,6,7,8… Chairs in, back up straight.
9,10,11,12… Show me how your pencil's held.