Once you have completed your education degree, the excitement of being a fully-fledged teacher is sometimes a mix of emotions! Before you know it, the time has come to find your first teaching contract, a permanent position or anything you can get your hands on. So how do you find a teaching job? And once you've landed an interview, what sort of teacher interview questions will you be asked — and just as importantly, what questions should you ask?
The teachers on the Teach Starter team have been through our fair share of teaching job interviews — both as teachers and on the interview panels to hire new teachers. We've put together this guide to help you secure your first teaching position!
How Do I Find Teaching Jobs?
Before we can talk about the questions you'll be asked at your interview, we need to talk about getting an interview! It would be so much easier if there was one specific path to finding a teaching job, but alas it's a bit more complicated.
Sometimes just being an all-star during your practicum can be enough to earn you an interview at that school. Other times you'll have to do some digging. Here are a few simple spots to look for teaching jobs:
Search for teaching jobs on your state government's webpage. If you are hoping to teach in the state system, going directly to the source is often the easiest way to see the jobs that are open, and you can often apply directly online.
Stop by the school. Is there a school in your neighbourhood that has an open position? Drop into the office, and hand your resume and cover letter to someone in person. You may be asked to apply online, but showing your face can make a real impact.
Explore teacher Facebook groups. Often teachers will share open positions at their school in these groups, and you will get the opportunity to ask them why they enjoy working there.
Explore the open roles at TES. The recruitment service allows you to explore vacancies at schools across Australia, filtering by subject and choosing the state or territory where you would most like to teach.
No matter where you're applying for a job, be sure to write a fresh cover letter for each position. Tailor your letters to that specific position, and explain why you're the perfect fit.
Not sure how to format or set up a cover letter or resume? No worries! Download an easily editable resume and cover letter template.
Possible Teacher Interview Questions
So you've secured an interview. Congratulations. Now what? Every interview is different, so there's no guarantee that particular questions will be asked. There is always that quirky interviewer who asks questions about what colour you would use to describe yourself or who your favourite superhero is.
All that said, this list of possible teacher interview questions is a good starting point to practise with family members or a partner. Give the set of questions to your mock interviewer, and role-play the actual interview.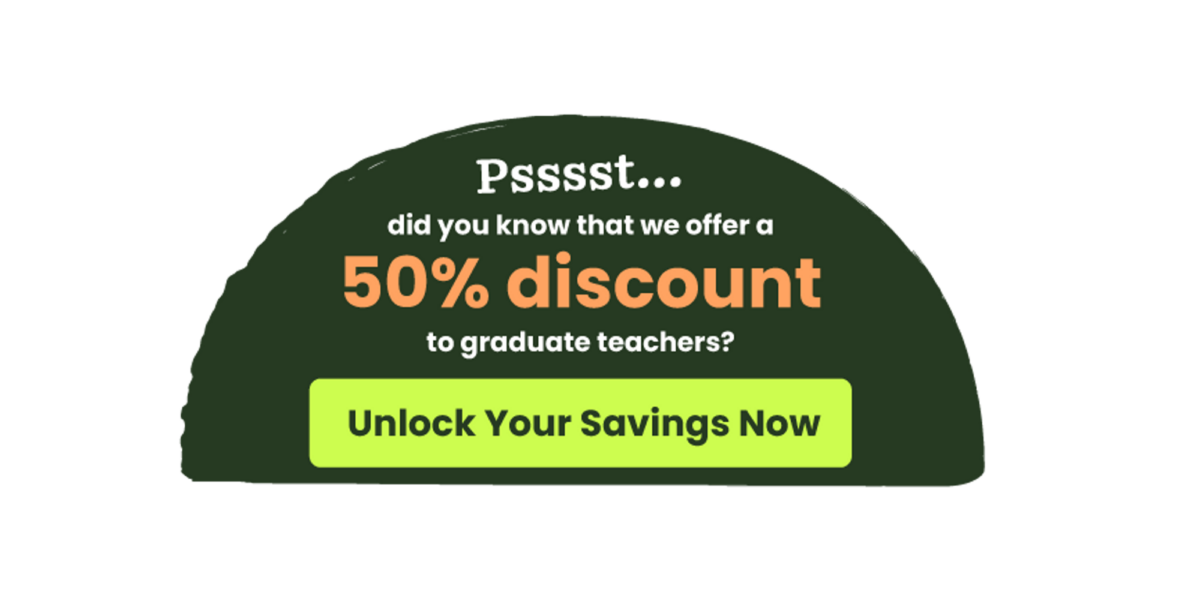 You'll want to have your teaching portfolio finished and keep using that to answer these questions (Print out a free teaching portfolio template to get started!). It will help you get used to going to it for visible evidence so you don't get to the end of your real interview and realise you haven't even shown your amazing work.
Why did you decide to become a teacher?
What is your teaching philosophy?
How do you incorporate technology in the classroom?
How would you describe your communication style with parents?
How would you engage a reluctant student?
How do you differentiate in the classroom?
Why did you apply to our school/district?
Tell me about a successful behaviour management strategy you used during your practicum.
What could you bring to this school that is unique?
What would your classroom look like, what is your preferred layout?
What does a successful lesson look like to you?
During your practicum, how did you group your students in (literacy) and what were the benefits of doing it that way?
How do you measure student learning?
Teach Starter Teacher Tip: It's best to have concrete examples for your interviewer whenever possible. For example, bring along call and response phrase cards that you will use as part of your classroom management, or show off the classroom newsletter you will use to keep up good parent communication.
Questions to Ask During a Teacher Interview
After the interview panel asks you questions, be prepared to ask some of your own. This isn't a trick — it's your chance to find out more about the school to help you decide if it's the right fit for you, while they are making the same decisions about you. It's also a chance to show your interviewers that you have done your research and have prepared thoughtful questions. Here are a few questions to consider adding to your list:
Is there anything I've said today that would give you pause about hiring me?
How does leadership support and empower classroom teachers?
What type of teacher thrives in your school?
What do you think is your school's greatest strength?
In a year's time, how do you know you've chosen the best candidate for your school? What does that look like?
In five years' time, where do you see your school and community? What are your school's AIP goals?
If you're chatting to one person, rather than a panel, you may want to ask them what made them want to work at the school and what they think an incoming teacher needs to know most. You'll also want to prepare some questions that are more specific to the school itself to show you've done your homework!
Looking for resources you can showcase during your teacher interview? We have a full library to explore — all created by veteran teachers!