Imagine moving 800 kilometres away from your family and friends.
To a town of just 2700 residents.
Where the closest Kmart is a 4 hour round trip away…
This is exactly what Sally Hannah's beginning teaching journey looks like.
When you work as a teacher there's a good chance that you know someone who has moved far, far away from their home for a job. Maybe it was you who made the big move. As a graduate teacher, sometimes it can feel like "country service" is the only way that you're going secure a full-time position, while for others it is a conscious, end-goal. Sally, a second-year primary school teacher, falls into the latter category. This passionate young teacher shares her experiences with us for our latest Teacher Spotlight.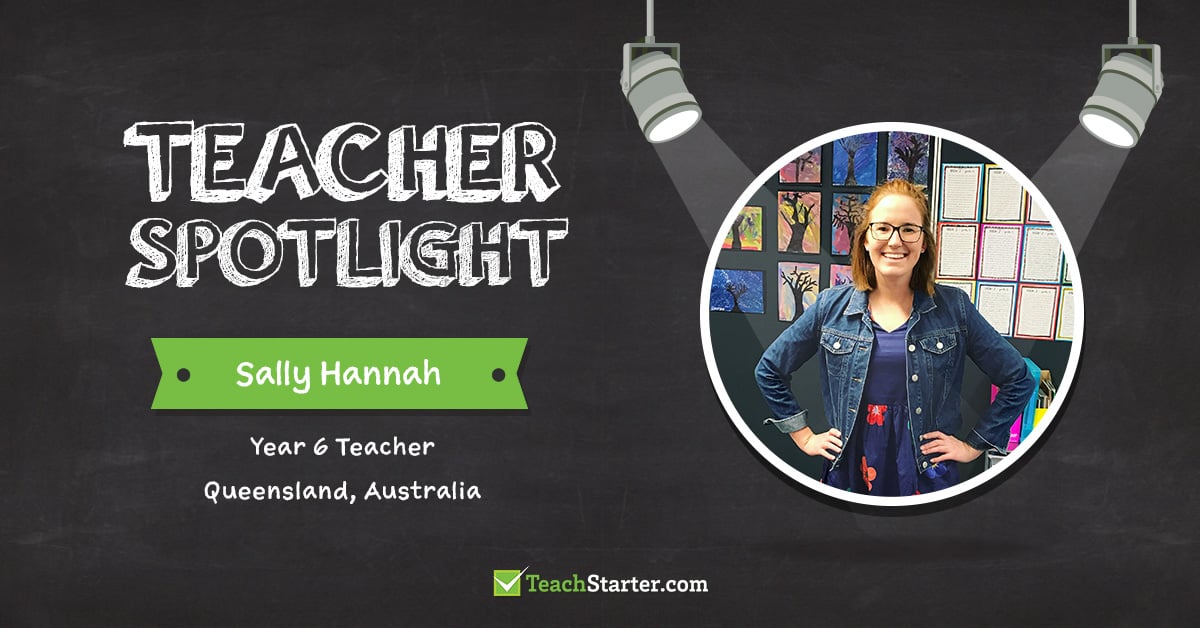 Beginning Teaching Away From Home
Cloncurry is a small town in north-western Queensland, located approximately 800 kilometres west of the coastline (and the city of Townsville which is Sally's hometown). Moving so far from home certainly isn't without its challenges. However, Cloncurry's community is a tight-knit one that has welcomed Sally with open arms.
"One of the most challenging aspects is definitely being far away from home. Being 800km away can be difficult at times, but there is so much support around that makes it easier."
While Sally attributes this to the people that she now shares her daily life with, I'd say that her beautifully kind and positive personality would also have a significant amount to do with it too!
The Benefits of Teaching in a Rural Community
I asked Sally what she loved the most about working in a small, rural school that has 160 students across its ten year levels.
"I adore everything about it! The community is absolutely unreal. The connections that we have with all the students (and not just the ones in our class!) and their families is amazing. I've had some excellent opportunities in my school, that I wouldn't necessarily have if I was working in the city. The support that I have received is second to none. I have been incredibly lucky to start my career here!"
When it comes to the crunch, Sally's classroom experience is one that I'm sure most of us can relate to. Her biggest joy is seeing the smiles on her kids' faces each day. Especially when they achieve something special or have done something they didn't know that they could do.
"One of my cherubs had wanted to improve her reading so badly, and we had worked SO HARD at it! It was such a team effort with her, myself and her super supportive parents. When it came to reading testing at the end of Term 2, she had improved by 9 LEVELS! Reading AND comprehension! I will never forget her smile and the look on her face when I told her how much she had improved."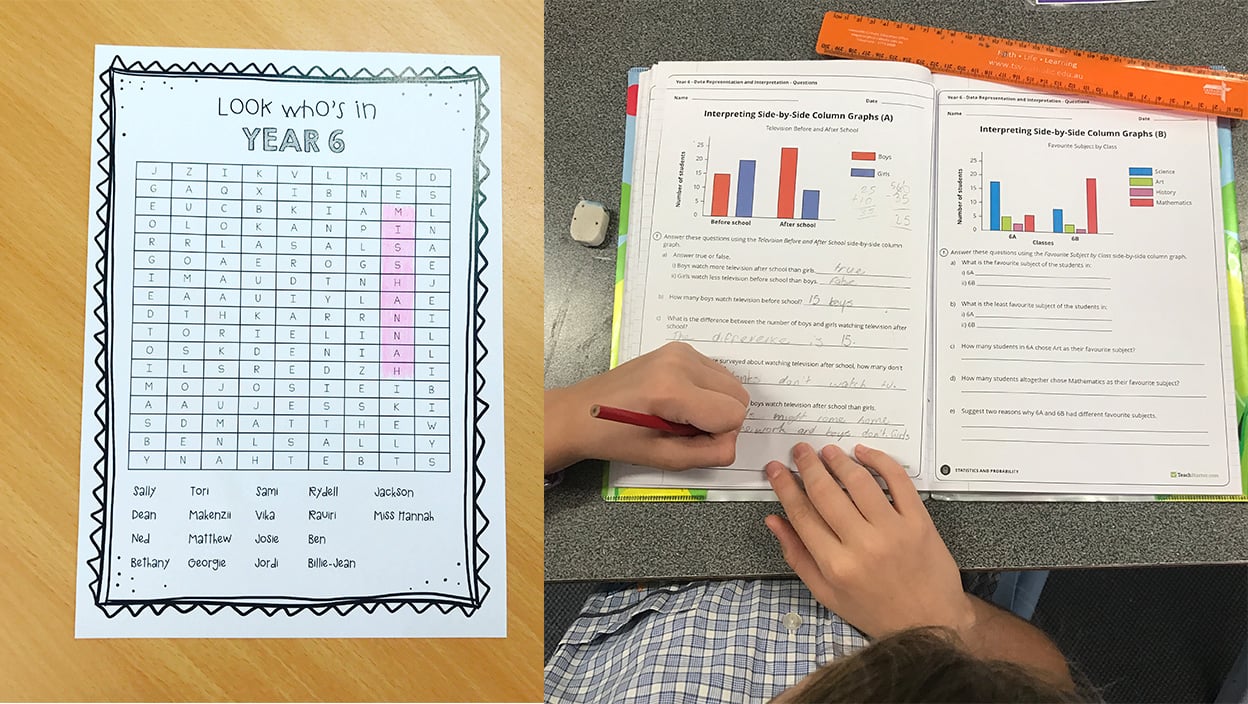 The Truth About Social Media Connection
A part of what helps Sally remain connected to the wider community of teachers, despite her isolated location, is her presence on Instagram at @yearsixshenanigans. Her feed is a colourful one, punctuated by Sally's infectious smile (and her amazing collection of skirts, dresses and earrings!!!! #wardrobegoals).
Though, like many teachers who frequent social media, Sally admits that it can sometimes be hard to balance the day-to-day realities of teaching with what is presented on platforms like Instagram, Facebook and Pinterest.
"Sometimes I really struggle with how social media can make teachers feel if they don't have a Pinterest-perfect classroom or don't have lessons that are 100% engaging for each second of the day."
That said, it's clear that the manner in which Sally engages with her friends and followers on social media is a truly authentic one, which goes a long way towards breaking down the misconception that "Pinterest-Perfect = Good Teaching".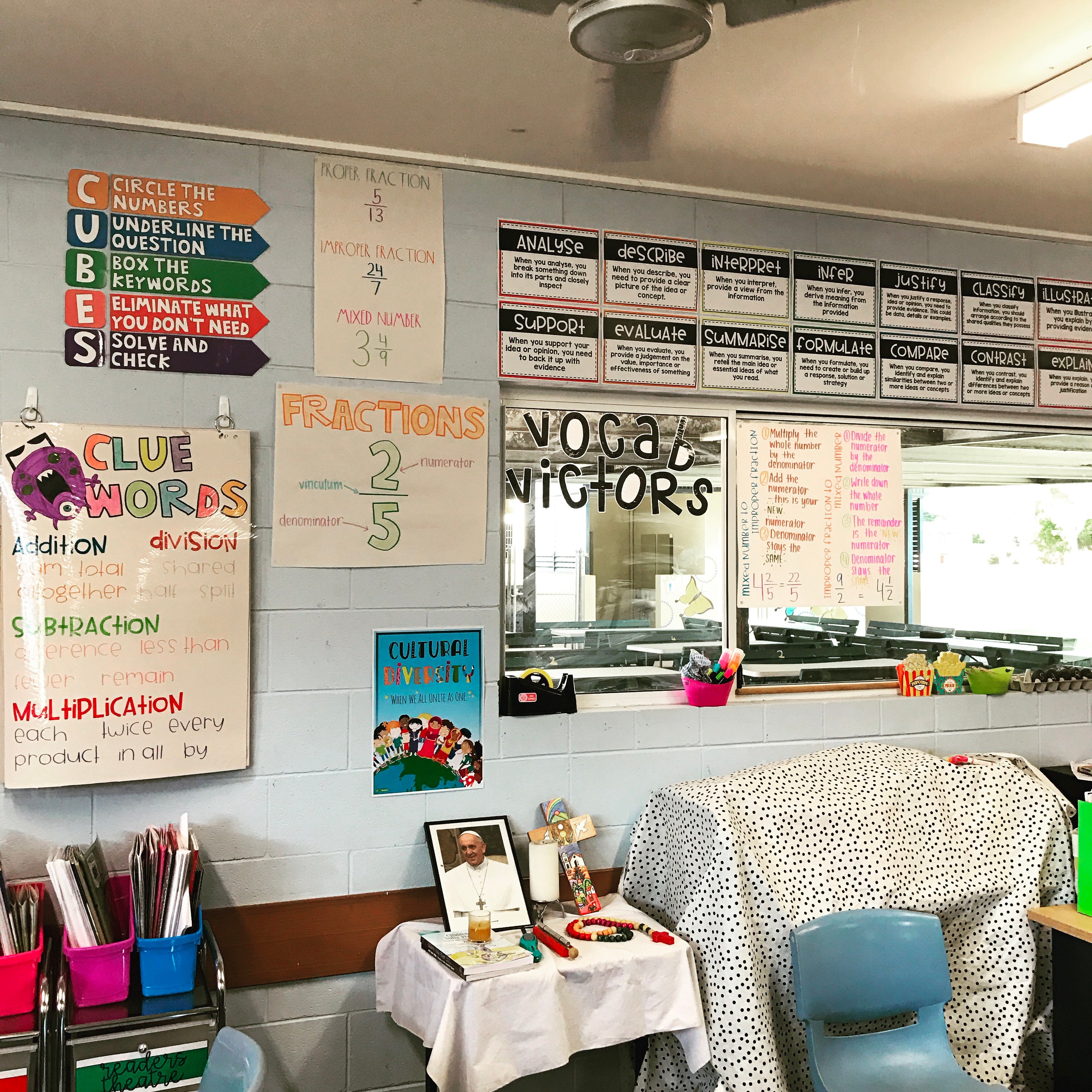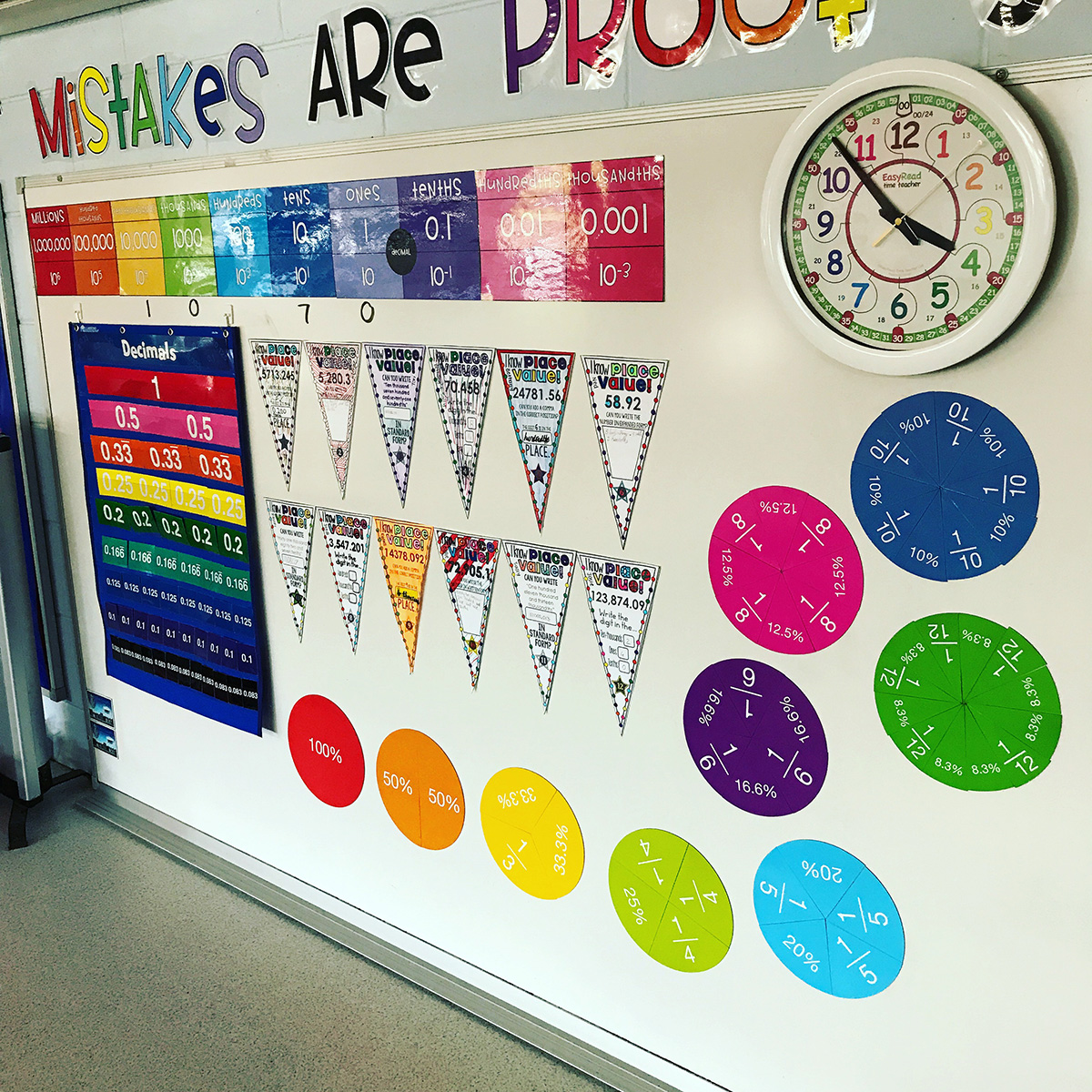 Movin' to the Country, Gonna Meet a lot of Teachers
Beginning teaching certainly comes with its challenges, no matter where you end up working for the first few years of your career. There's a lot to be said, however, for the benefits of winding up in a community that values teachers and trusts what graduates can bring to the table.
So, would Sally recommend that other graduates consider teaching in rural or remote areas?
"Absolutely! It's an amazing experience and allows you to step out of your comfort zone. Starting my career out here has allowed me to become confident in my teaching style, experiment with different ideas and concepts and establish relationships with amazing people within our school and community. Would 100% recommend to anyone!"
---
Sally's Top 3 Teach Starter Resources
I asked Sally what her current three favourites are (because there are so many resources to explore!):
We have a stack of awesome class birthday charts, but these cupcakes are Sally's favourite!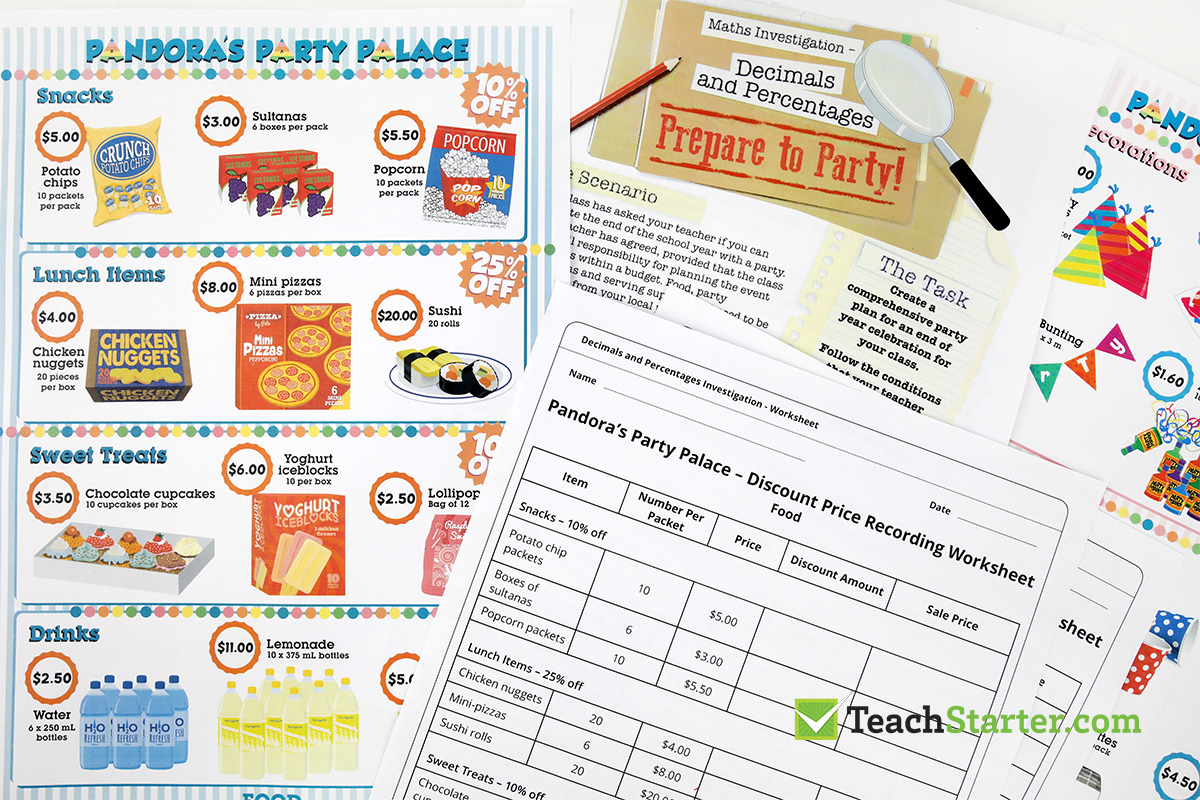 If you haven't yet tried out our Word Search Widget, it's time to get on it! You can choose from a huge number of pre-existing word lists, or create your own!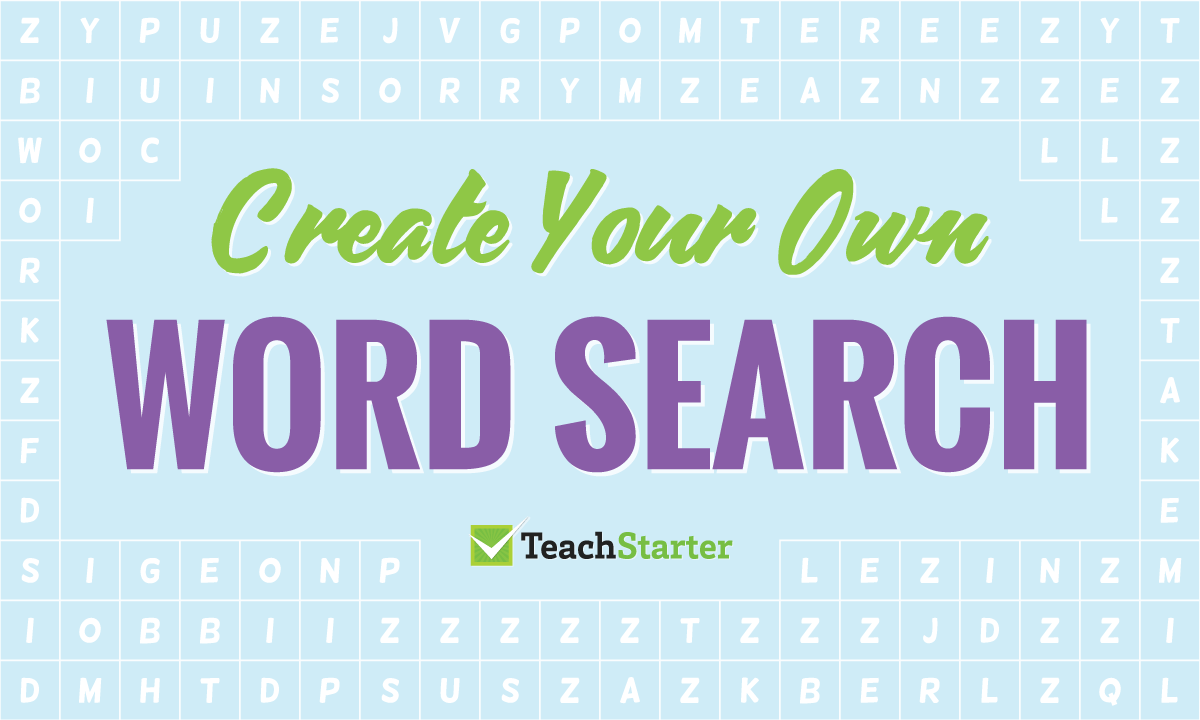 Huge thanks to Sally for sharing her thoughts and experiences with us for this Teach Starter Spotlight. You can connect with Sally via her Instagram account @yearsixshenanigans

Would you like to apply for a Teach Starter Spotlight feature?
Or, do you know someone working in Education whose story you think we should share?
Get in touch via 

[email protected]