Never miss a birthday again… display them on these cute cupcakes and candles.
🧁 Birthday Celebrations in the Classroom
Use this printable template to create a fun cupcake-themed birthday display in your classroom.
The template includes:
12 cupcakes (one cupcake per page)
Birthday candle templates (ten candles per page)
"Happy Birthday" bunting (one flag per page)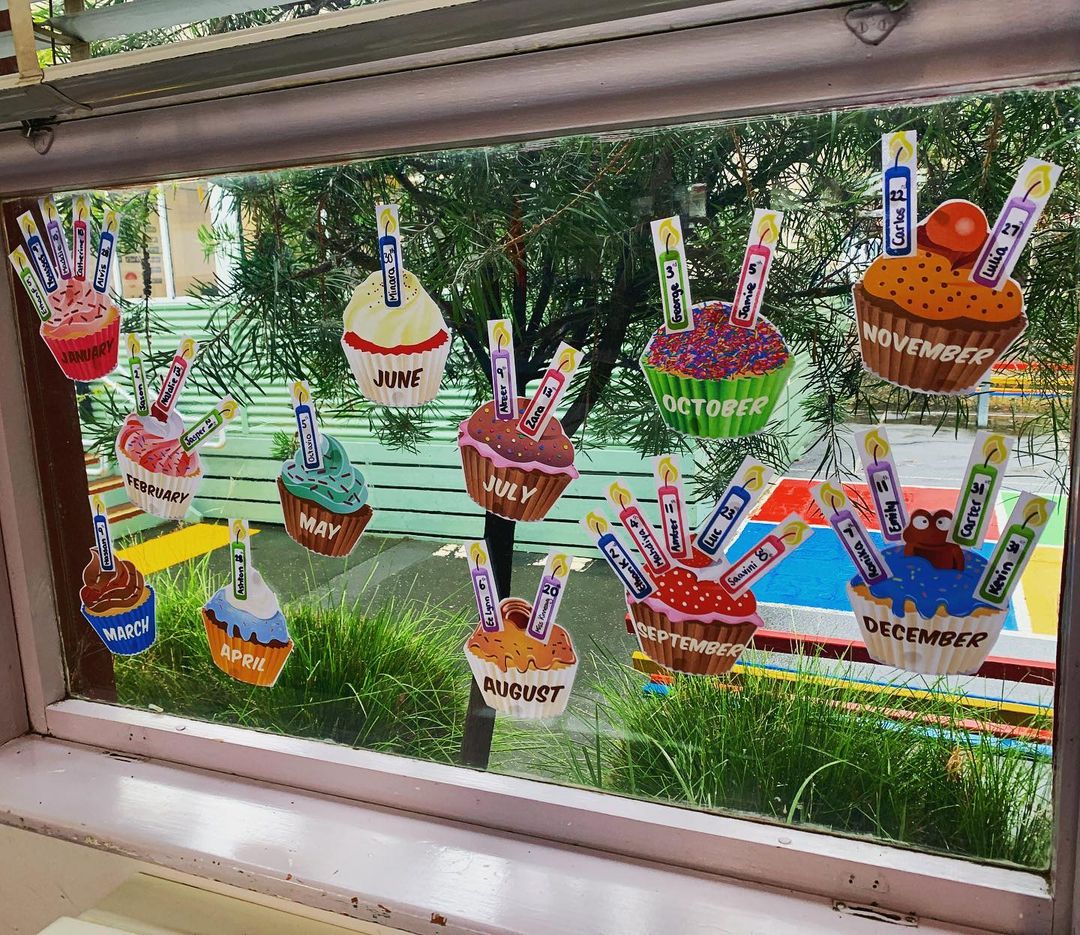 Thanks to year 3 teacher Hayley Grace for this cupcake display photo from her classroom! 
🎁 How to Set Up Your Birthday Display
Print out the bunting, cupcakes, and birthday candles on card for added durability.
Write each student's name and birth date on a birthday candle.
Attach the pennant banners and cupcakes to the birthday board. Attach each candle to the corresponding cupcakes.