Do you find it hard to choose picture books to share with lower years students? Perhaps you find the choosing part easy, but just don't have the time?
Because we are passionate about nurturing a love of reading in the classroom, we have teamed up with award-winning teacher librarian Megan Daley to create the ultimate list of Recommended Books: Lower Years.
Listen to Megan Daley talk about why schools need teacher librarians on our podcast.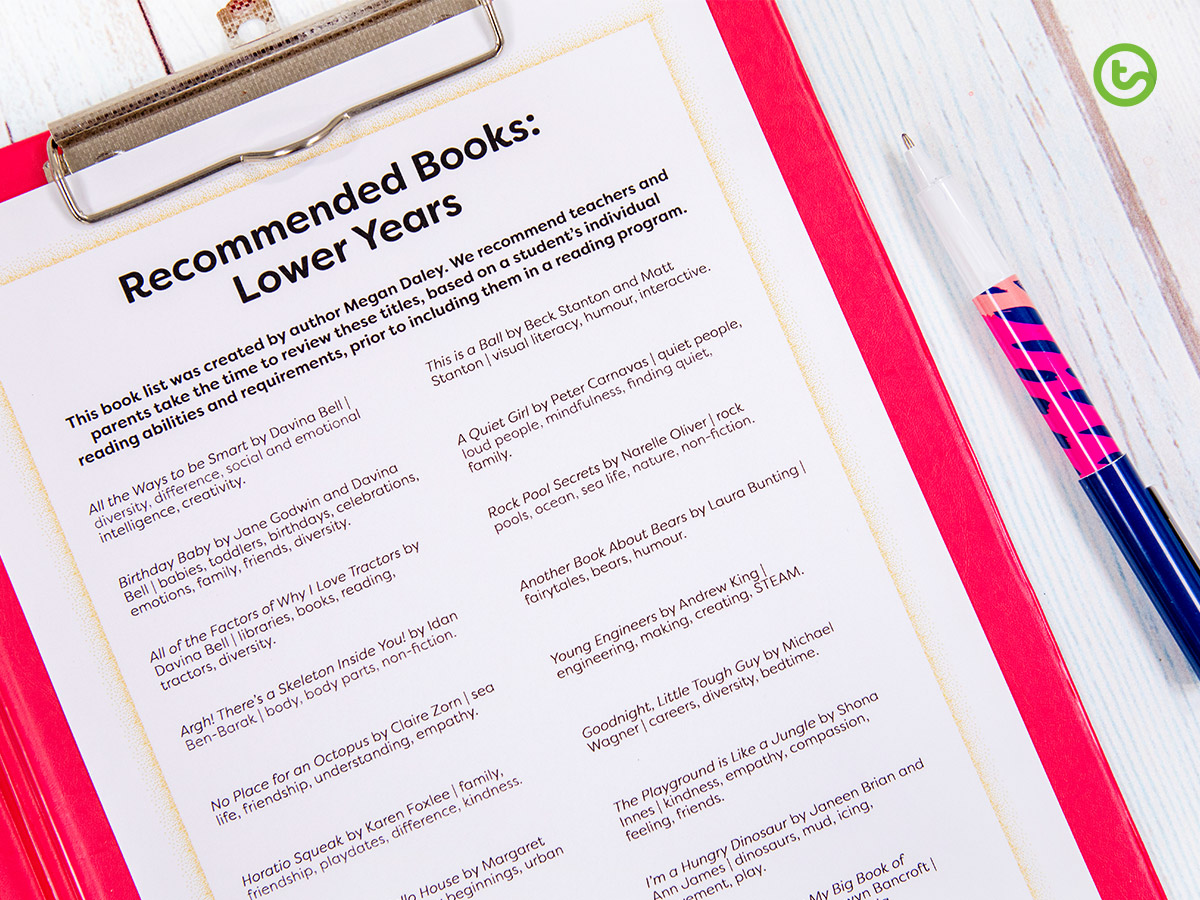 Before we begin, let's give a massive shout out to Megan Daley. Megan has recently been awarded the Queensland Teacher Librarian of the year and the national Dromkeen Librarian's Award. Her passion for children's literature and sharing it with young and old alike is inspiring! To find out more about Megan and the amazing work that she does, visit her website: Children's Books Daily.
---
What's It All About?
So, what does this booklist include and how can it help you?
Well, first and foremost it includes 20 must-have book titles for your lower year classroom. We hope that it will introduce you to some books that you may not otherwise have found.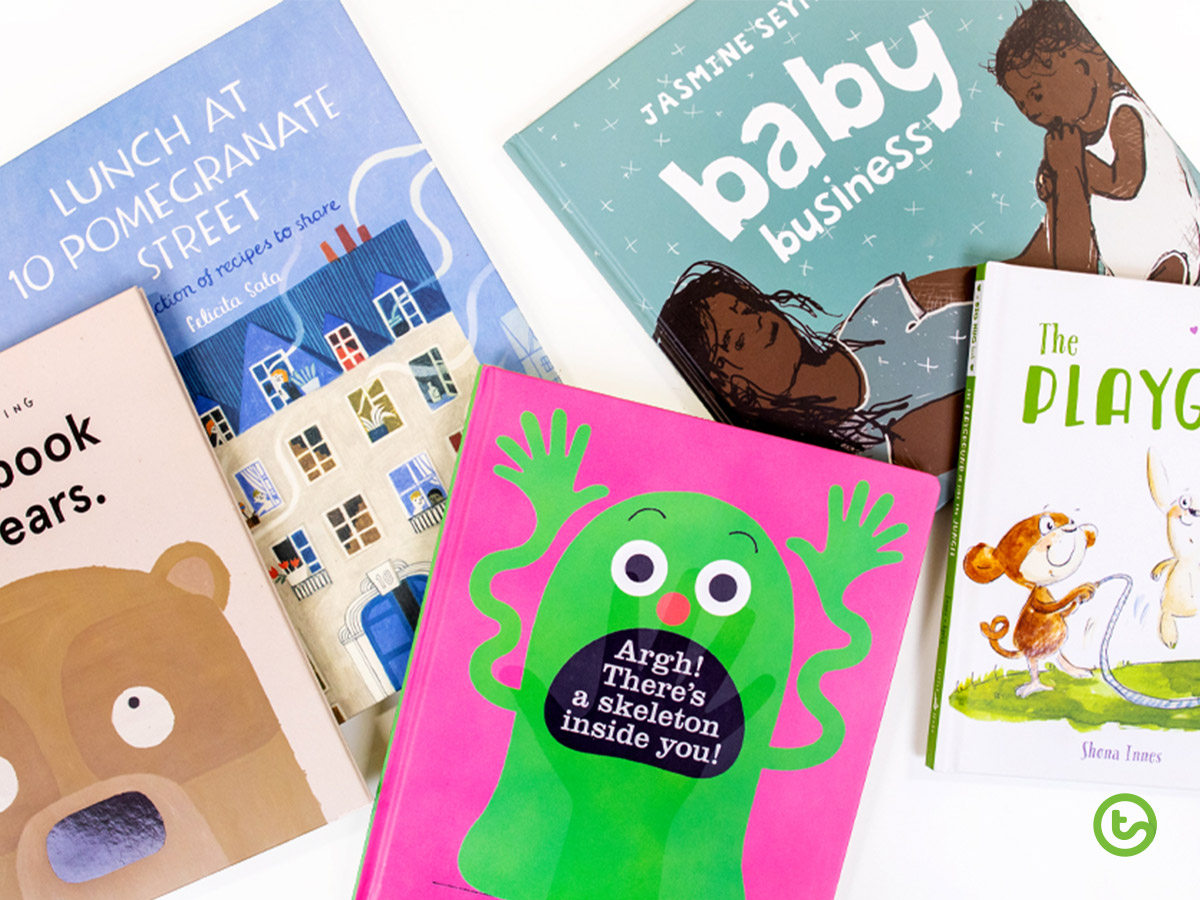 These picture books have been carefully selected to showcase exceptional writing and illustrating. The picture books on this list represent diversity. This is important so as to ensure students see their own life reflected in the books that they read.
---
How to Use the Picture Book List
There are many ways that you can use this list of recommended books for lower years. For example:
Use the list as a reference for planning daily modelled reading in the classroom.
Select from book titles and make links to your teaching programme.
Share with parents and guardians to encourage modelled reading at home.
Display in the school library as a reference for colleagues and parents.
Present as a wish list to your school librarian (if you are lucky enough to have one).
Use as a helpful daily go-to whenever you need a good book to share with your class.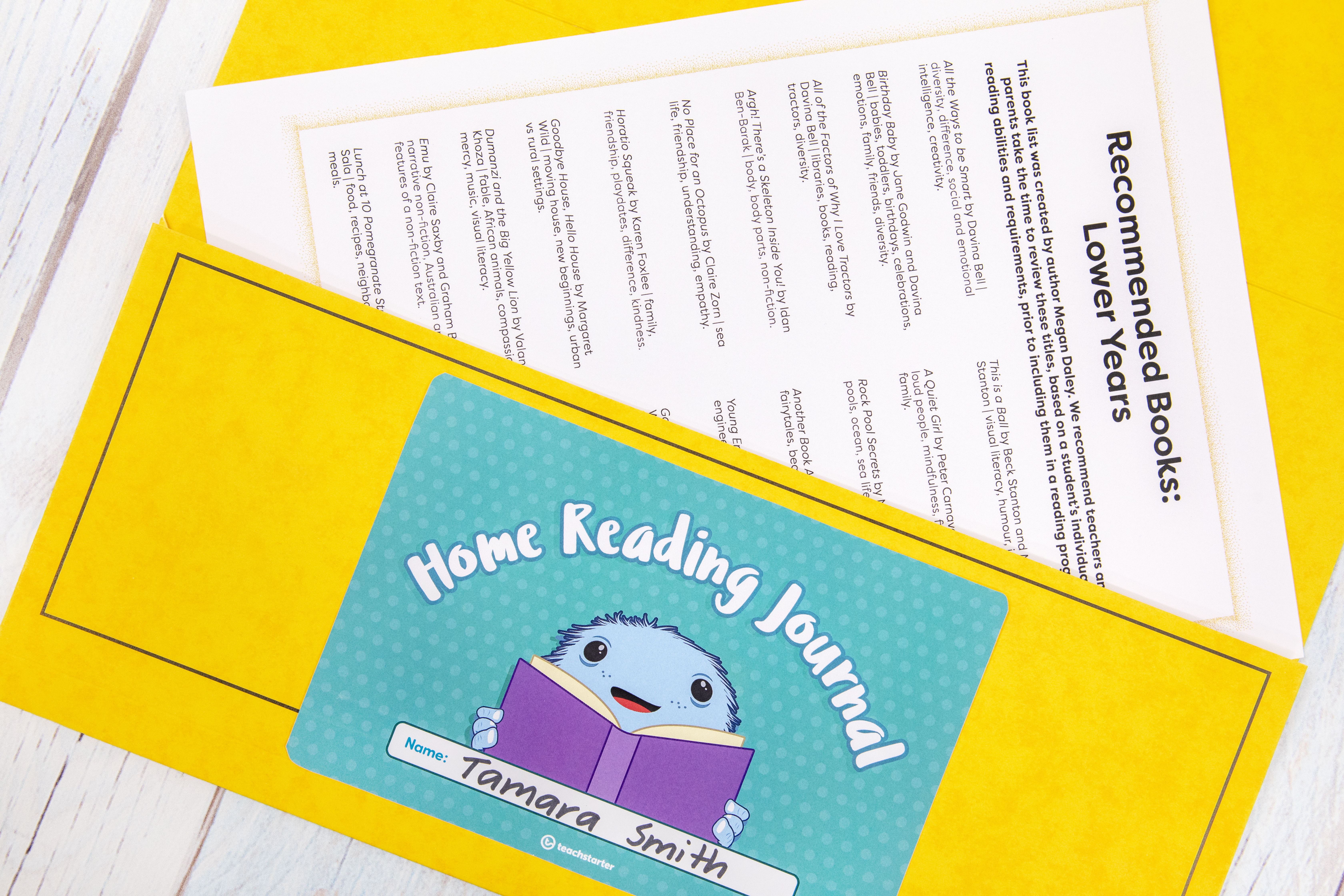 This is important… we recommend teachers and parents review these titles, based on a student's individual reading abilities and requirements, before including them in a reading program. Also, remember that this list is a guide only. Don't forget, your teacher librarian is there to help you to curate recreational reading lists for your students.
Read on for five quick book reviews plus a phonics teaching resource for lower years…
---
Another book about bears.
Title: Another Book About Bears
Author: Laura and Philip Bunting
Publisher: Scholastic Australia
Age Range: early childhood/lower primary
Themes: fractured fairy tales, animals, grizzly bears
Have you and your students ever wondered why there are so many books about bears?
No? Well consider this… every time you pick up a book about a bear, some poor grizzler has to jump up and perform the story for you – even if they were in the middle of something really good – like sleeping, snoozing, or napping. 

 Philip Bunting (author)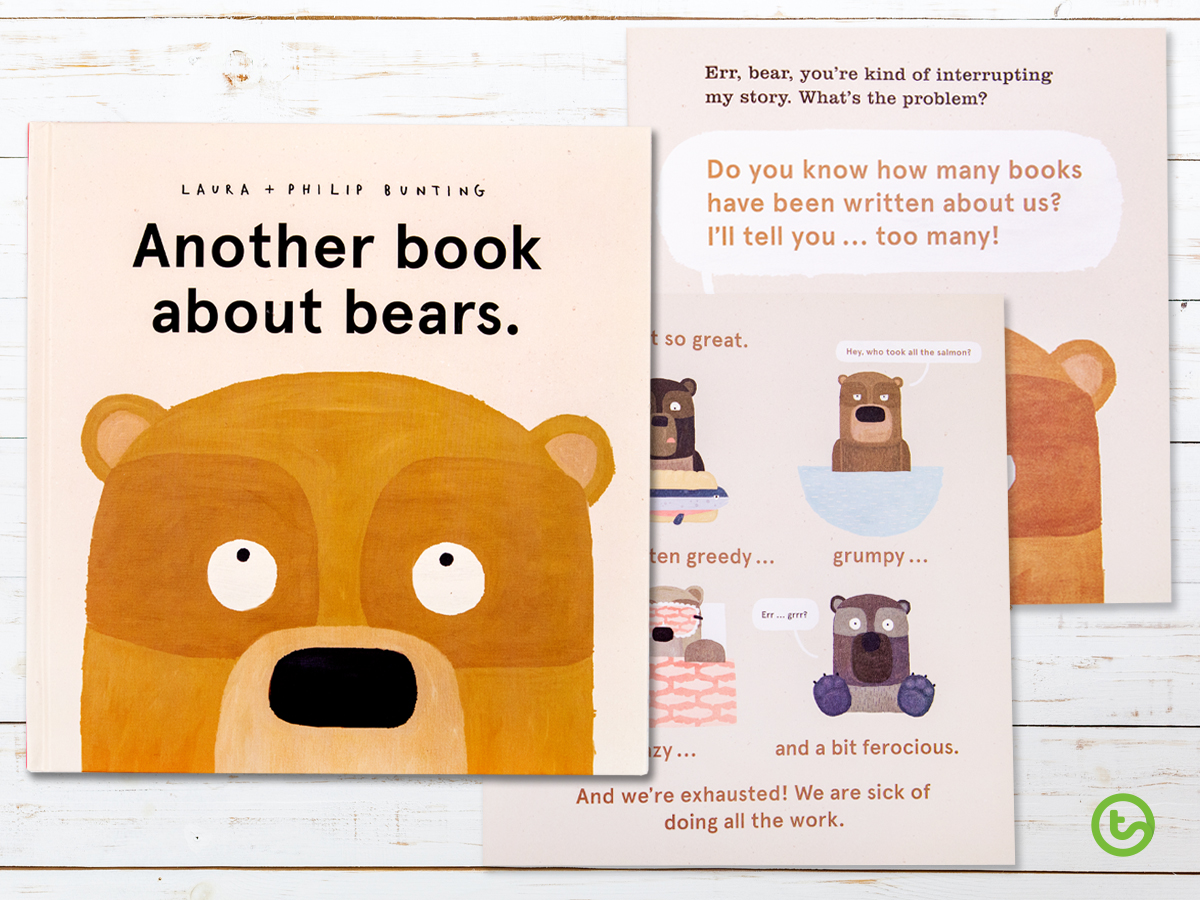 Bring your whole class story time alive with this wonderful twist on a traditional tale about furry friends. Your students will love the humour of this picture book as they think about the long-suffering life of bears. After a hilarious conversation between an old brown bear and the narrator, it is announced that bears are on strike. Finally, after debating other animal alternatives, it becomes clear that only bears will do.
This picture book is perfect to share when introducing fractured fairytales with unexpected plots and characterisation. Above all, this book is a joy to read. It provides a wonderful shared reading experience and heaps of classroom discussion.
---
Lunch at 10 Pomegranate Street
Title: Lunch at 10 Pomegranate Street
Author: Felicita Sala
Publisher: Scribe Publications
Age Range: early childhood/lower primary/middle primary/upper primary
Themes: cooking, food, international cookery and food, multicultural, neighbourhood
Lunch at 10 Pomegranate Street celebrates international cooking, food, community and multiculturalism with delicious recipes from around the world. This picture book is one of my favourites because it offers so much opportunity for classroom discussion and learning possibilities across the curriculum.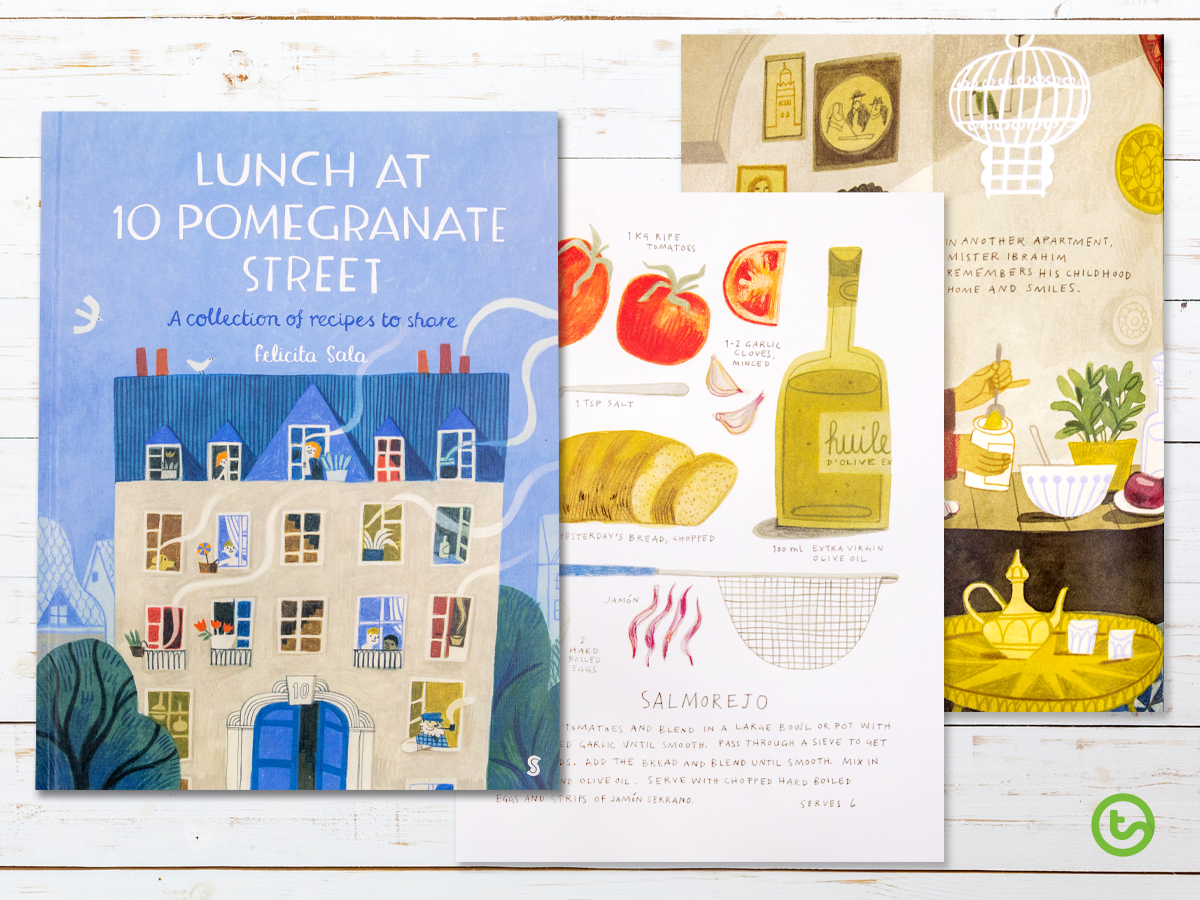 Each page of this beautifully illustrated book opens the door to a different apartment block home of 10 Pomegranate Street. And each home takes you on a culinary trip around the world with delicious recipes from different cultures. For a brilliant book review and teacher notes and curriculum links head to Children's Books Daily.
At first glance, this picture book may appear too complex for lower years students. However, there are endless ways that it can be used to create a rich learning experience. For example, you could read one page a day and focus on developing topic and world knowledge. Or, how about focusing on teaching and learning on word knowledge?
---
 Food-Themed Syllable Puzzle
Because we love Lunch at 10 Pomegranate Street so much, we have created a new teaching resource to use in conjunction with it! Our new Food-Themed Syllable Puzzle is a fun phonics activity. This activity will help your students to develop word knowledge and the ability to identify syllables in words. As you can see it's perfect to use as part of literacy groups or a phonics warm-up activity before reading the picture book.
Teaching and Learning Activity
Arrange your students into a small group.
Mix up the puzzles and place them face-up on a table.
Students to take it in turns to build a word by matching up the syllables.
Sound out, clap and count each syllable before saying the whole word.
---
Argh! There's a Skeleton Inside You!
Title: Argh! There's a Skeleton Inside You!
Author: Idan Ben-Barak
Publisher: Allen & Unwin
Age Range: lower years, middle years
Themes: human body, science, space, aliens
Do you have budding biologists in your classroom? If you do, they will love this intergalactic exploration of hands and what's inside them! Argh! There's a Skeleton Inside You! is an interactive read that will engage the most reluctant of readers and spark a love of picture books!
Quog and Oort are on their way to Kevin's birthday party. Unfortunately, their spaceship has malfunctioned. So, they need your students to give them a hand!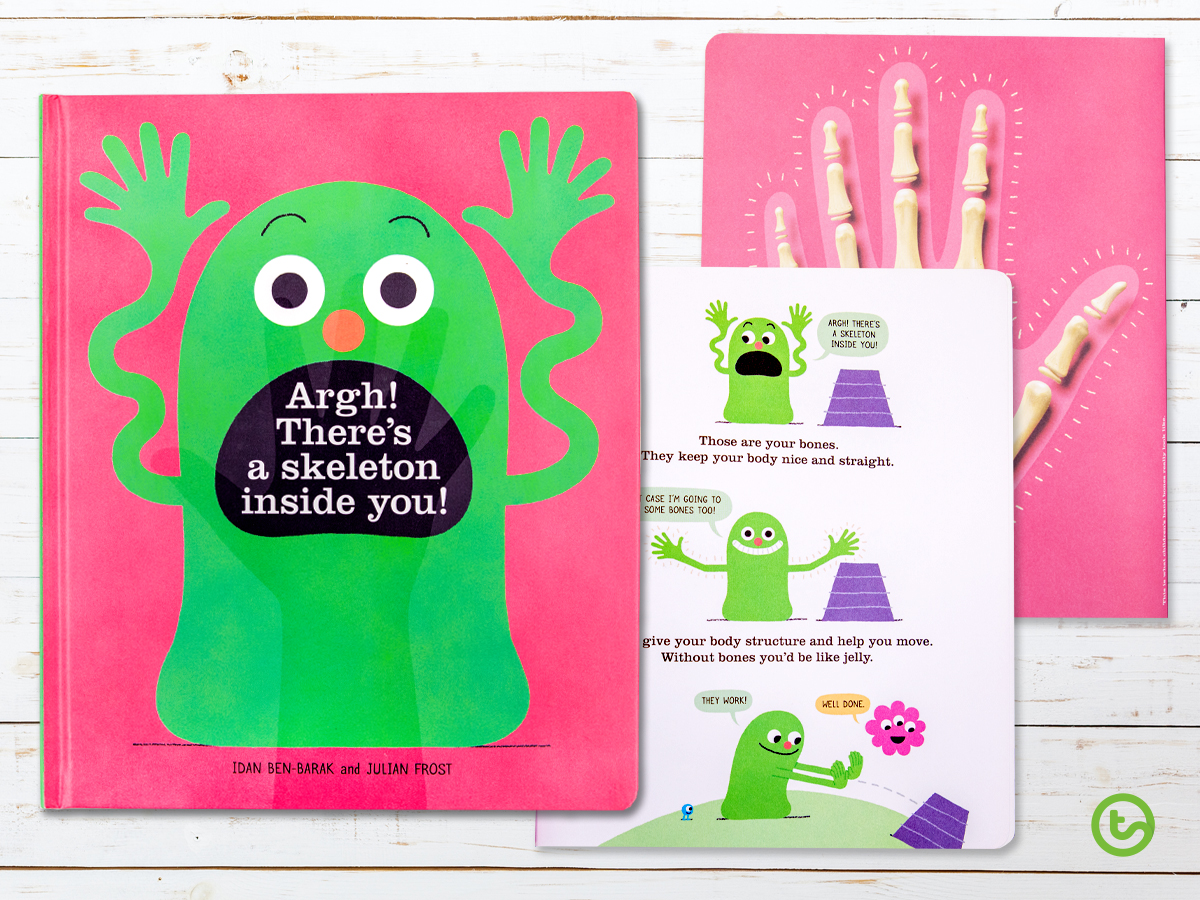 This picture book is sure to get your students thinking scientifically and asking questions! Boys and girls alike will love the bright and quirky illustrations that help emerging readers make meaning. Why not use our customisable Skeletal System Word Wall Vocabulary to help your students to develop word and subject knowledge.
---
Baby Business
Title: Baby Business
Author/illustrator: Jasmine Seymour
Publisher: Magabala Books
Age Range: early childhood.
Themes: Indigenous culture, newborns, ceremony, rituals, sustainability, land, culture, family.
The world over, there are rituals to celebrate and welcome babies into the world and in 'Baby Business' we are introduced to the beautiful tradition of an Indigenous smoking ceremony. 
Megan Daley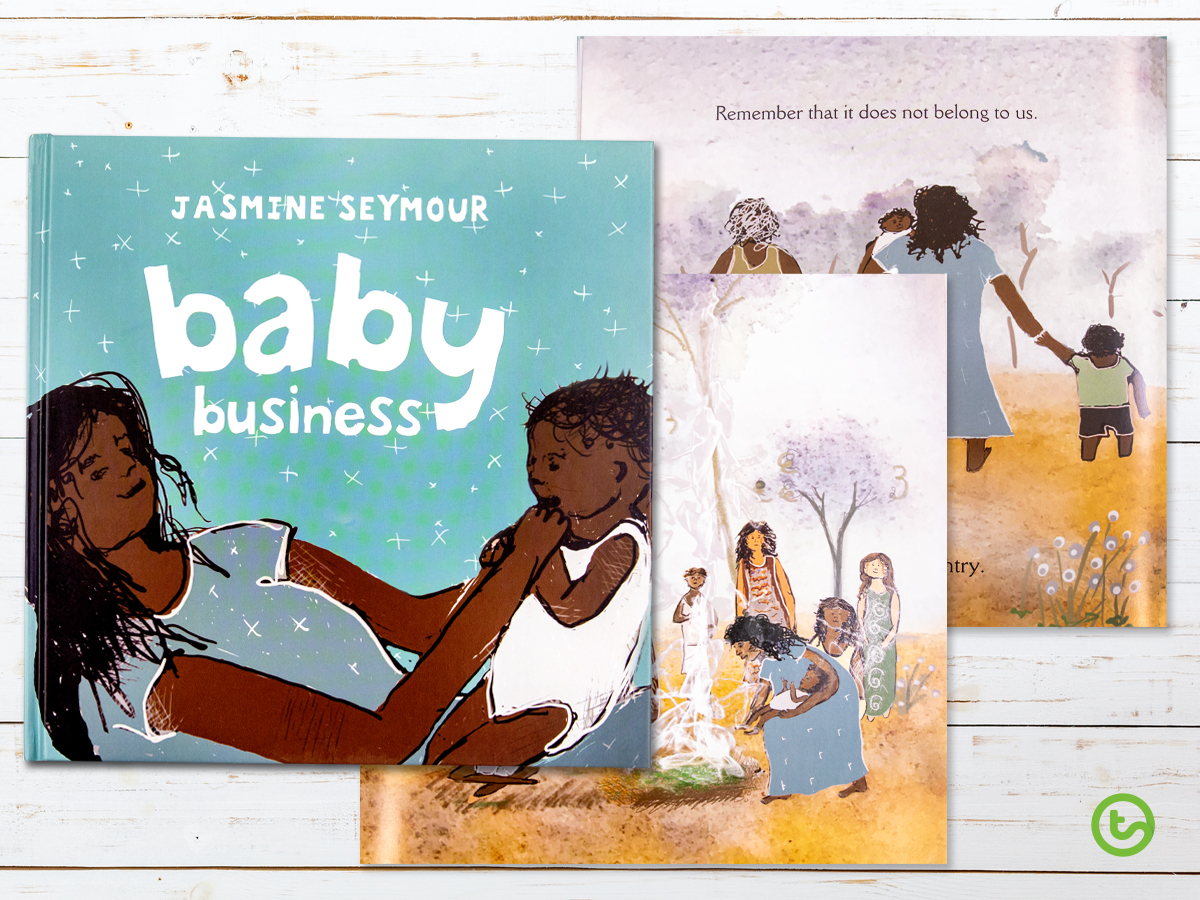 Baby Business tells the story of the baby smoking ceremony that welcomes baby to country. The smoke is a blessing that will protect the baby and remind them that they belong. This beautiful ritual is recounted in a way young children will be able to relate to.
This picture book explores themes including Indigenous culture, ceremony, rituals, sustainability, land, culture and family. It is ideal to use when developing students' intercultural understanding and exploring features of plot, character and setting. Also, it's the perfect fit for discussing Aboriginal stories, physical features of the landscape and common features of the language used.
---
The Playground is Like the Jungle
Title: A Big Hug Book: The Playground is Like a Jungle
Author: Shona Innes
Publisher: Hardie Grant Egmont
Age Range: Foundation, lower years
Themes: friendship, social skills, emotions, resilience
Oh, how I love this book! The Playground is Like a Jungle introduces students to the idea that the world is made up of many different personalities. What's more, it offers strategies for coping in the often complicated social setting of the playground.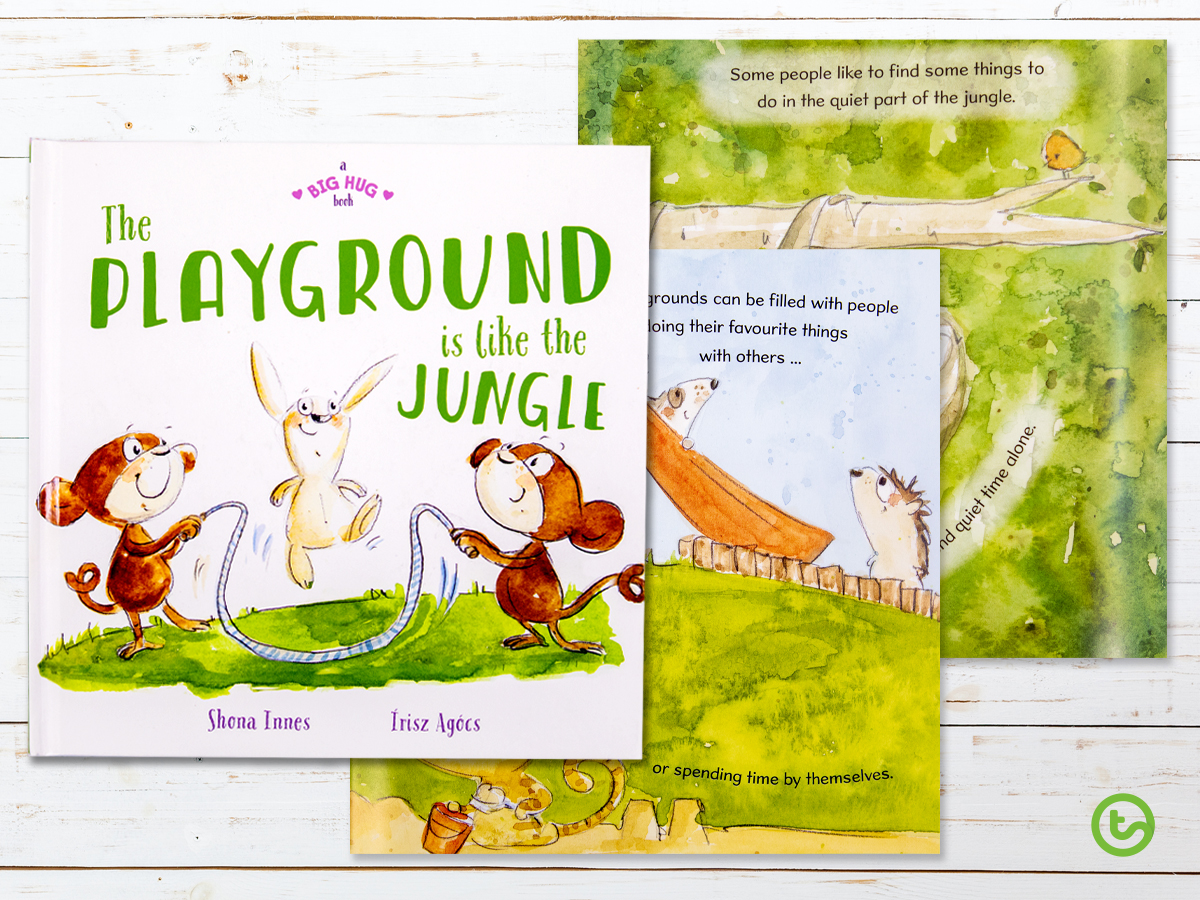 Your students may recognise their own behaviours and those of others, as they explore how the playground is exciting, a little bit wild and filled with lots of different creatures.
This picture book is ideal to share and discuss with your class at the start of the school year. Head to our Social Stories Teaching Resource Pack for social story resources to develop strategies and skills for a range of social situations.
---
I think you'll agree with me that The Teach Starter Recommended Booklist is seriously useful.
Without a doubt, every child deserves every opportunity to learn to be the best reader they can be. And that starts with developing a love of reading at home and at school. We hope that you will use this list as a springboard for finding new favourite authors or illustrators for you and your class to enjoy.
The greatest gift is a passion for reading. — Elizabeth Hardwick
Give your class a gift this year and download our Recommended Book List -Lower Years, now!
Share the love for children's picture books #teachstarter