It's finally here – the Teach Starter Lesson Plan template!
Time is of the essence when you're a teacher – we all know this! Whether you're cramming an extra activity in to consolidate learning, or cramming that last bite of sandwich in your mouth, a teacher's time is valuable. No matter what time of your day – teaching, lunch duty, planning time – teachers are always thinking of more ways to use their time effectively.
Our purpose here at Teach Starter is to make every classroom buzz! We understand teachers are busy people, and sometimes need a little bit of extra help to do that. Subscribers to our Ultimate Plan can access dozens of Teach Starter Unit Plans to use to their heart's content, but sometimes you just want to create something new.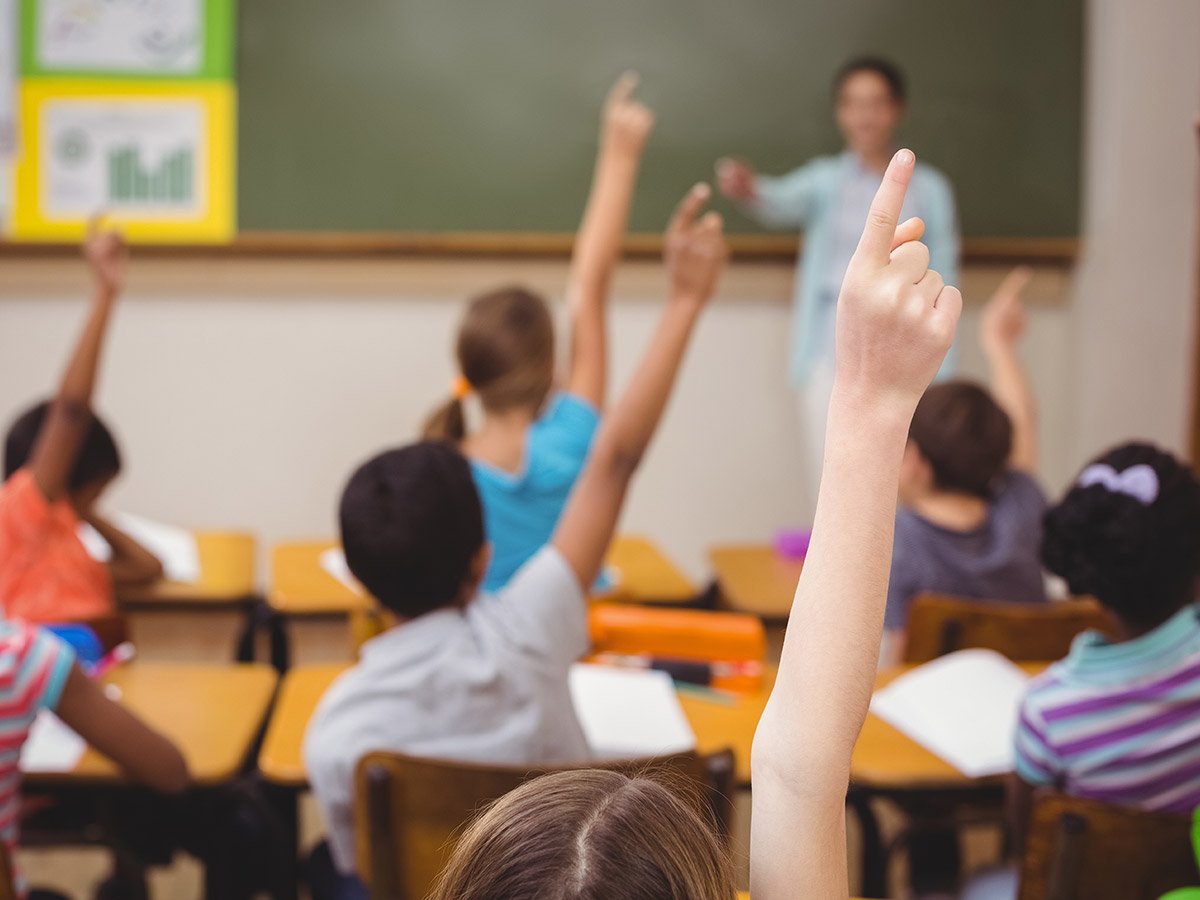 We've created this amazing Lesson Plan template to help you spend less time worrying about planning, and more time in touch with your students. Even better, it comes in PDF and Editable Word format!
Unpacking the Structure of the Lesson Plan Template
It can be easy to forget a crucial lesson element when you're planning up to 40 lessons a week – even if you're a seasoned teacher! In our Lesson Plan template, you will find a place for every lesson element to ensure you leave nothing behind.
---
Topic
Edit your lesson topic in the header, and then fill in the information below:
Curriculum Links – Aligning with the curriculum in a meaningful way is always at the forefront of a teacher's mind when planning. Fill in your curriculum links before deciding on which resources you will use to support your lesson.
Learning Goals – Your learning goal is what you intend for your students to achieve or learn by participating in your lesson. Our Visible Learning Goals Powerpoint Teaching Resources provide dozens of great examples of learning goals for English, Mathematics, Science and Humanities and Social Sciences for all year levels.
Success Criteria – Here, you explain what the students will need to do to achieve the learning goal. Essentially, you are zooming in on the skills the students will need to demonstrate by the end of the lesson.
Additional Notes  – Does one of your students have a specialist lesson? Are you having a guest speaker arrive? You can easily keep track of reminders that are not part of the lesson content.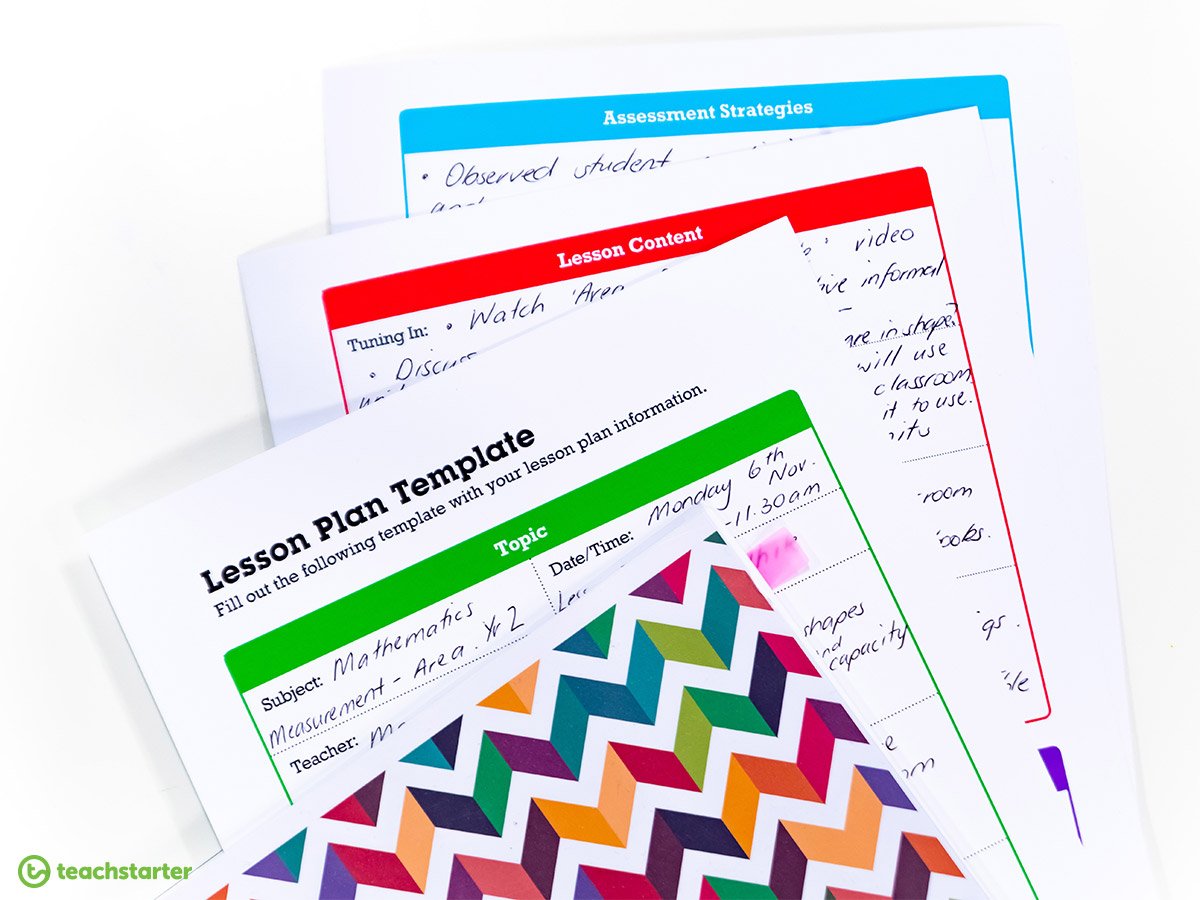 ---
Lesson Content
In Teach Starter Lesson Plans, we include lesson sections designed to capture students' attention, gradually release the responsibility of the learning from the teacher to the student, and consolidate student learning.
Our Lesson Plan template contains easy-to-fill sections for each structured element of your lesson:
Tuning In – Use this section of the lesson to capture students' attention. Why not boost their engagement by playing a game to review a previously learned skill, or presenting a visually exciting or thought-provoking stimulus?
Teacher Instruction– Model the skill you would like the students to learn, using explicit language to explain your thought process and actions along the way.
Guided/ Independent Instruction – Scaffold your students learning by encouraging them to participate in a whole group activity. If they're up to it, why not provide them with an independent piece of work so that they can practise the skill you have just modelled?
Wrapping up – Consolidate your students' learning. This can be easily done with a game or quiz to help students put their newly learned skills to the test.
It takes practise and experience to understand the content and length of each section of a lesson! Some teachers may spend a whole lesson on Tuning In and Teacher Instruction before they are confident moving their class to the next stage. Lesson planning can still be flexible, even when using a template!
---
Differentiation
The dreaded D-word! Unfortunately, it isn't often feasible to create a Differentiation section that caters to the individual needs of every child in your class (oh, how we wish teachers had time to do that!).
In this section of the Lesson Plan template, easily note your differentiation strategies for extending and supporting your class's particular learning needs. No student will be left behind!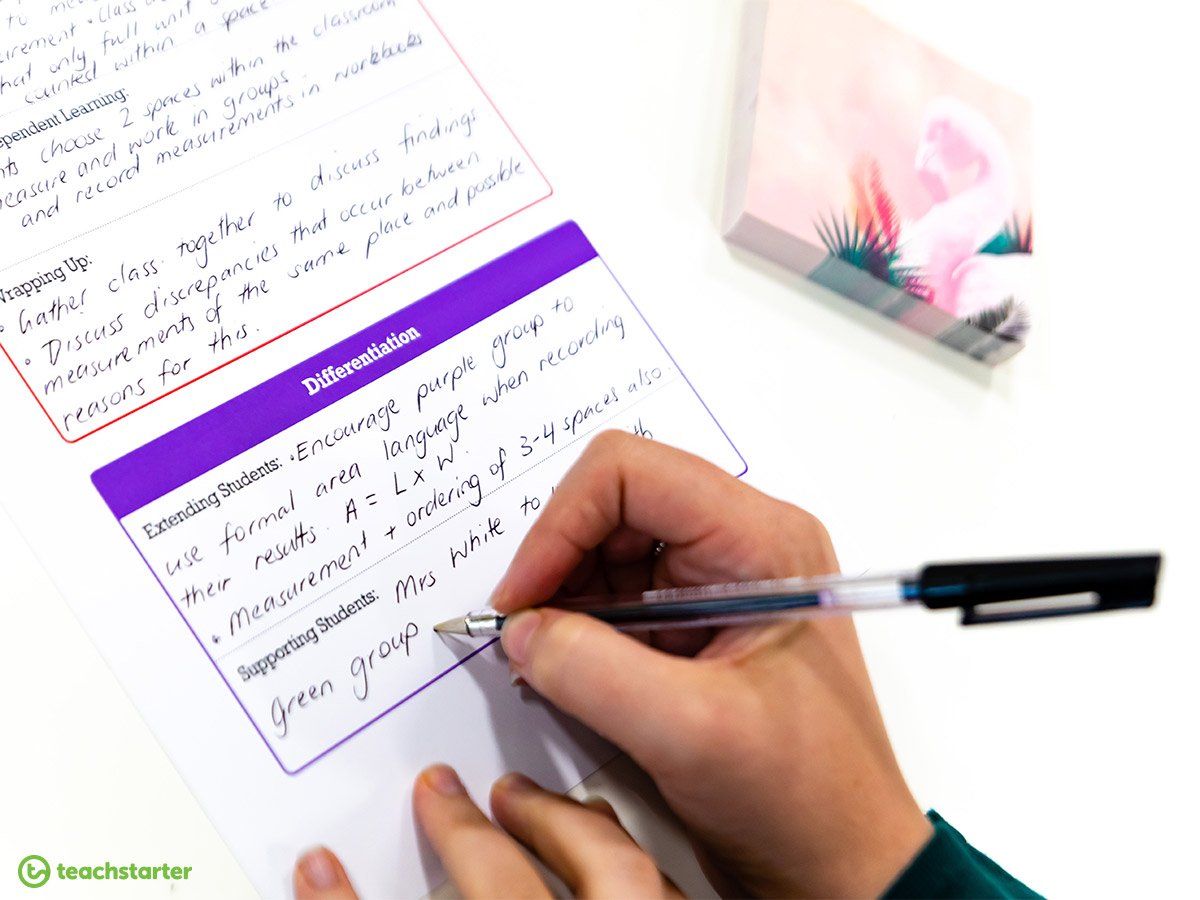 ---
Assessment Strategies
Assessment doesn't have to require weeks of pre-planning. Note your summative and formative assessment strategies for each lesson in this section.
Some common assessment strategies we suggest here at Teach Starter include:
using strategic whole class or individual questioning
observing student participation during learning activities
recording student progress on a checklist
annotating student work samples
collecting and reviewing student work samples
facilitating whole class or peer feedback sessions
encouraging student self-reflection
administering formal assessment tasks.
---
Reflection/Follow Up
As all conscientious teachers know, lesson reflection is just as important a part of the process as the lesson preparation and delivery.
Taking the time to reflect upon a lesson – its strengths and areas for improvement – is integral to continual professional development.
Use the Reflection/Follow up section of our Lesson Plan Template to:
set professional goals
reflect upon whether a previously set goal has been met
assess the strengths and weaknesses of your pedagogical practice
note student understanding, participation and responses
identify areas of the lesson that were successful and unsuccessful in engaging the students
target content that can be extended or, alternatively, needs to be re-taught.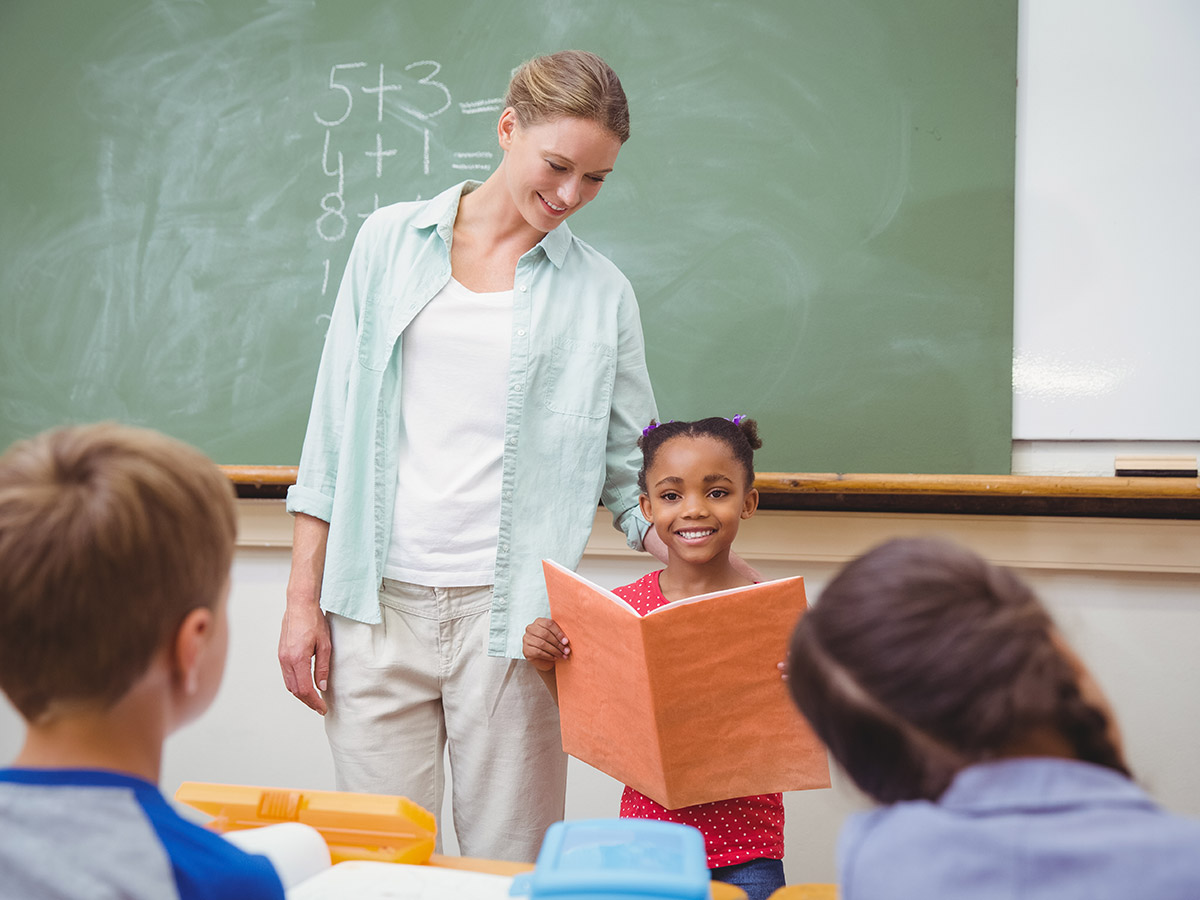 ---
We hope you find our Lesson Plan template useful!
Comment below and tell us what other organisational resources you can't do without!