Commencing each lesson with a visible learning goal is a highly effective method of focusing students' attention on the lesson ahead.
Learning goals and success criteria make explicit to students what they need to know, understand or do as a result of the lesson's teaching and learning experiences.
It is intended that the teacher jointly constructs the success criteria for each learning goal with their class.
Standardised success criteria can not be used for every class. This is because the learning ability varies dramatically from class to class.
In order to differentiate, the success criteria should be individualised at the level that the students are working at. Therefore, the success criteria selected should relate to the students' current abilities and the learning tasks experienced during the lesson.
Here at Teach Starter, we have created Visible Learning Goals PowerPoints for each year level from Foundation to Year Six for English, Mathematics, Science and Humanities and Social Sciences.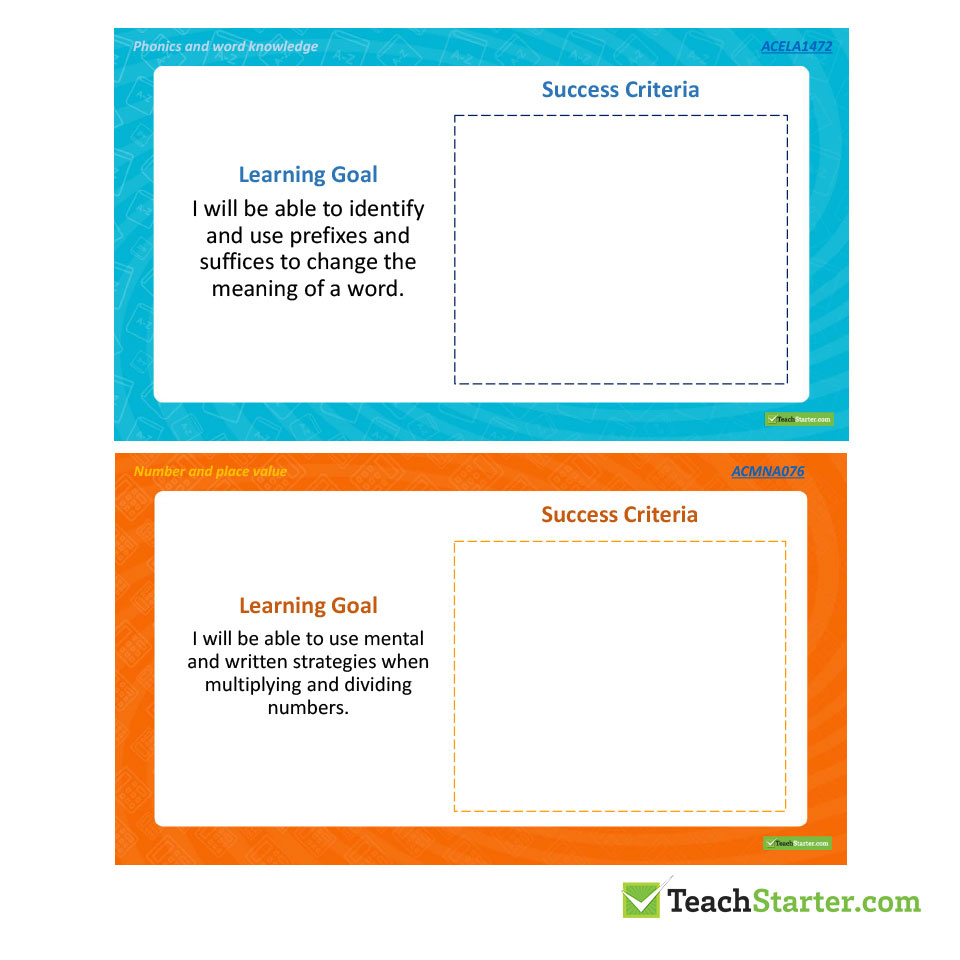 The success criteria boxes on our Visible Learning Goals PowerPoints have intentionally been left blank in order to create rich learning opportunities, where the success criteria is discussed and identified as a class.
As seen in the example below, there may be several different success criteria for the one learning goal.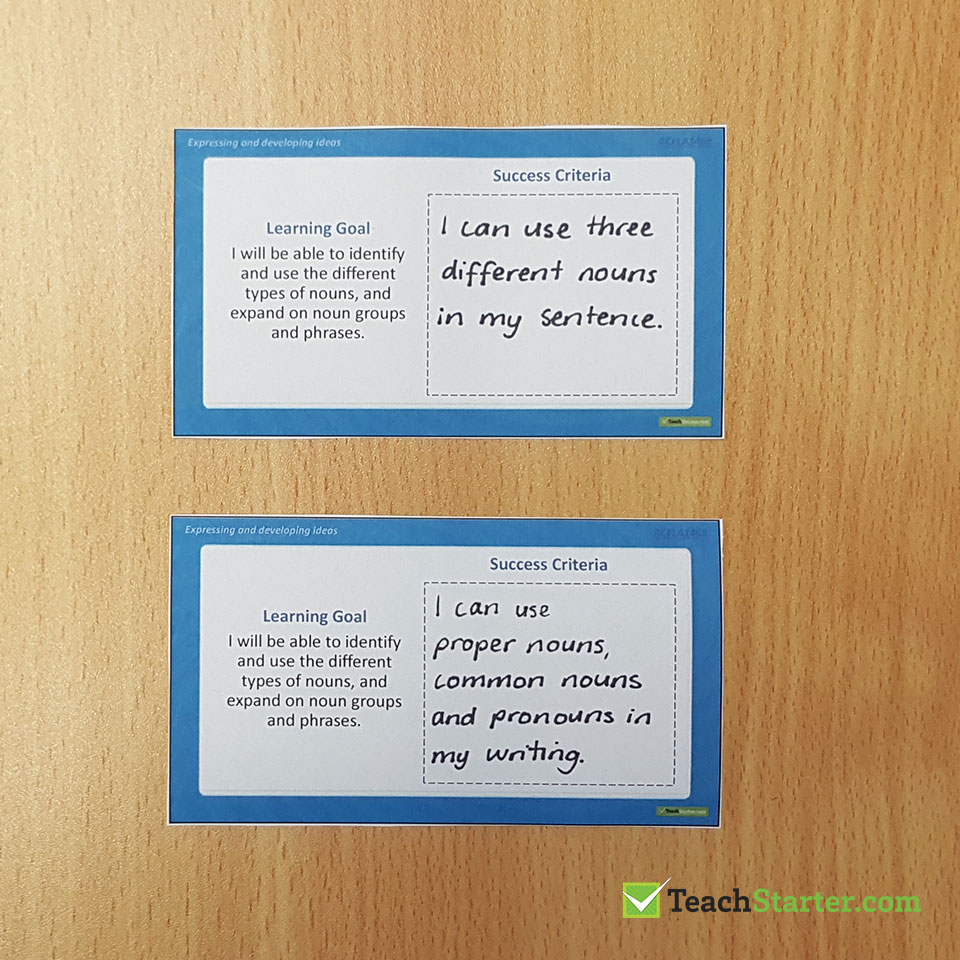 Once the success criteria has been determined as a class for a specific learning goal, display the success criteria at the front of the room, as a visual reminder for students as they work towards achieving their learning goal.
Alternatively, print off the learning goal, four to a page.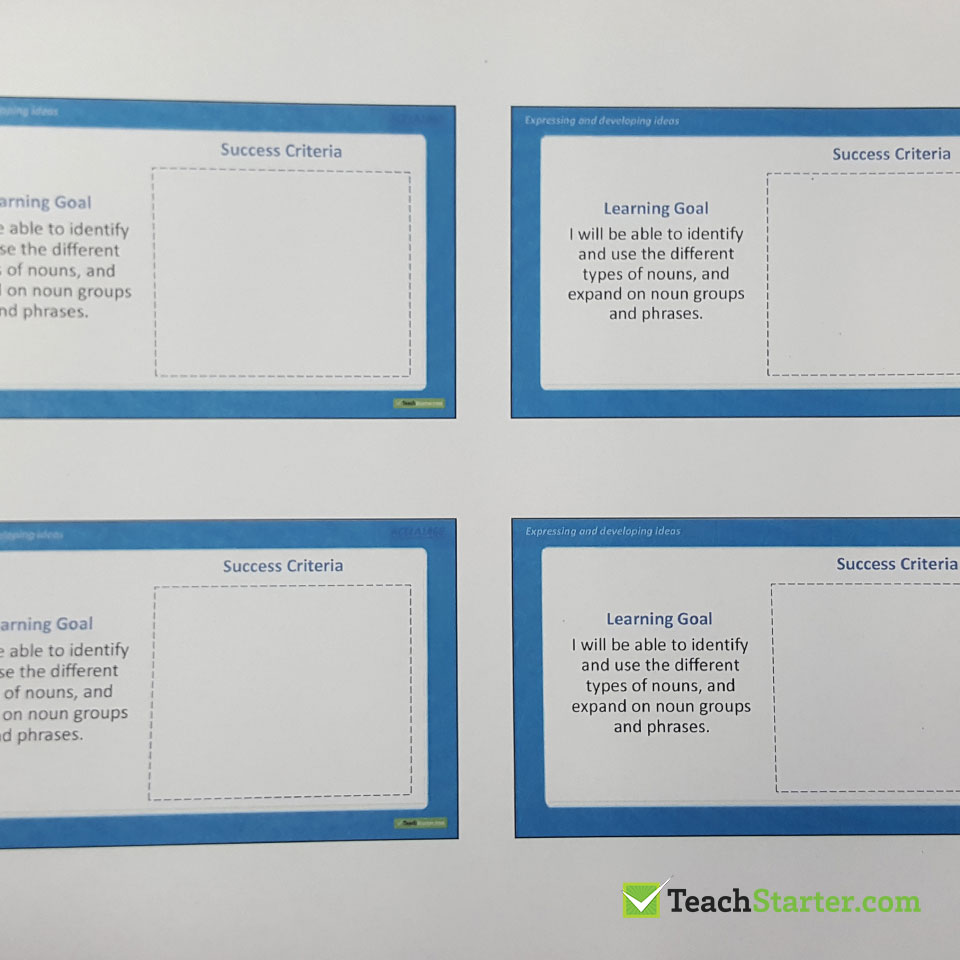 Cut out a learning goal for each student and ask the students to record the class success criteria in the blank box.
Alternatively, students can individualise their learning goal by writing their own success criteria, that meets their own needs, in the box.
Students can then attach their learning goal with the success criteria to their desk, or paste it into their books.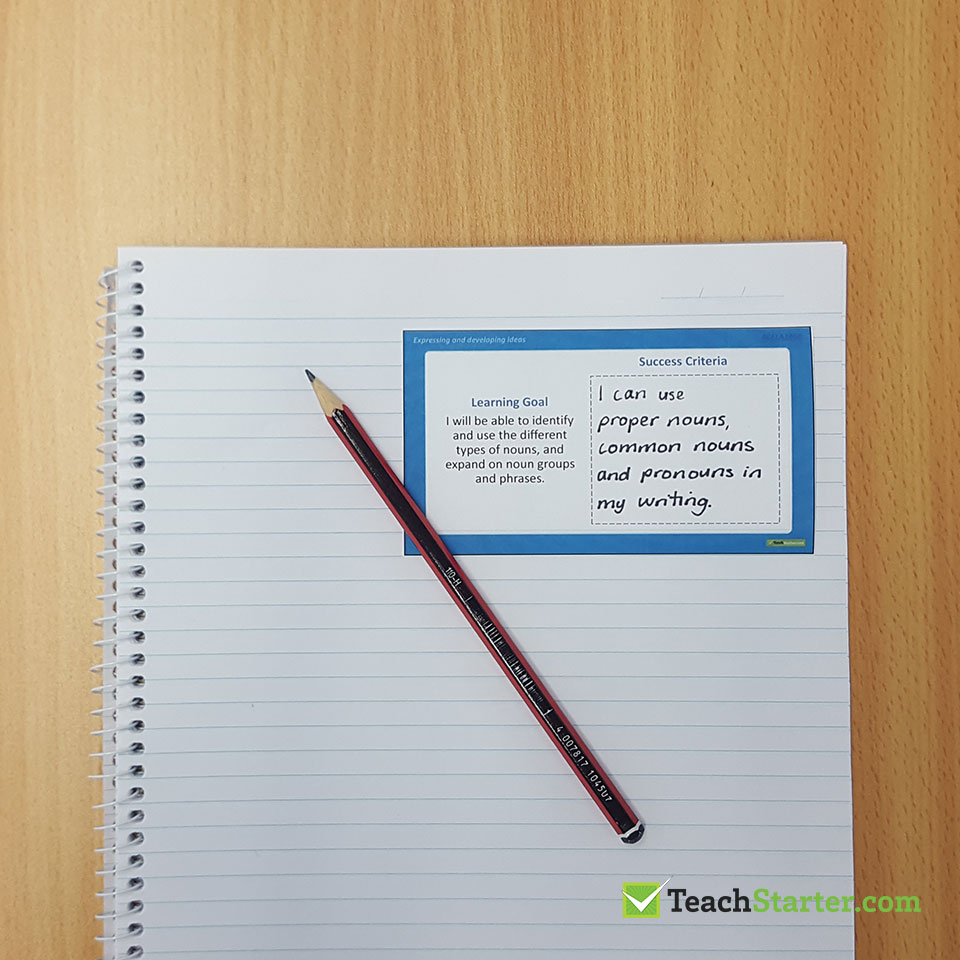 For further information about visible learning, read our Visible Learning in the Classroom blog.
Download our Visible Learning Goals PowerPoints below:
English
Mathematics
Science
Humanities and Social Sciences