Summary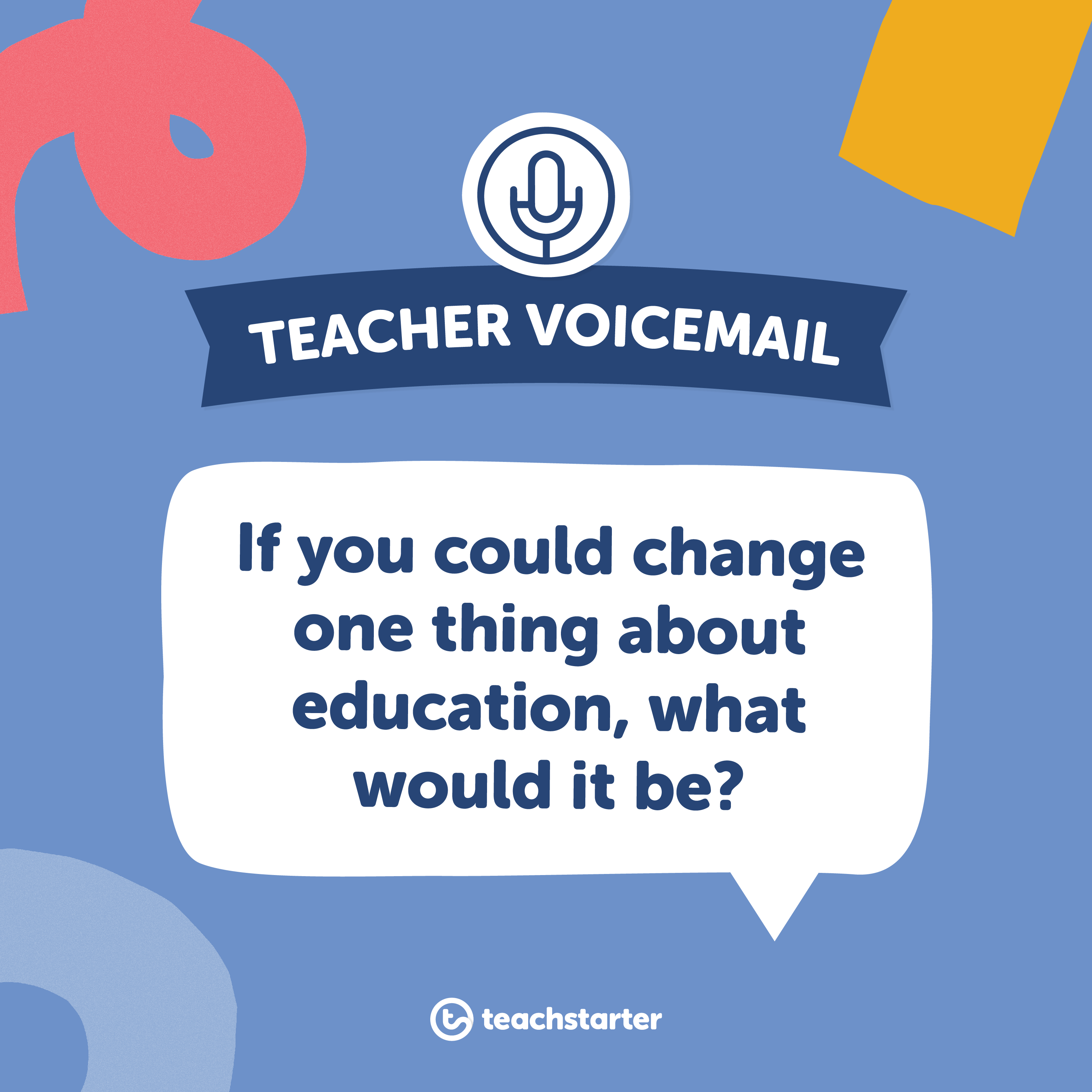 Welcome to Teacher Voicemail, where we give teachers a voice every week to reach thousands of other teachers and strengthen our community!
This week we asked teachers: If you could change one thing about education what would it be?
Listen to hear what they said and here's the link to the curriculum consultation I mentioned.
Next week we're asking: How much of your weekend do you spend working?
Have you subscribed to Teach Starter? Don't forget! It means you'll be the first to know whenever a new episode is released.
At Teach Starter, we don't only make this great podcast for teachers! We also make quality, downloadable teaching resources!
See omnystudio.com/listener for privacy information.