A set of differentiated addition worksheets.
Wriggly Addition Worksheets
Use this set of single-digit and double-digit addition worksheets during maths groups as an individual task or a warm-up activity. Students solve basic addition facts while turning their page to follow the path of the worm's body.
This resource includes three versions of the worksheet to allow for differentiation. Look for the shapes in the top-left corner to help identify the worksheets.
Circle Version
Triangle Version

double-digit plus single-digit

Square Version

double-digit addition with regrouping.
Introducing the Addition Algorithm
These addition worksheets can be used to introduce the addition algorithm in a fun way.
The multiple versions of the addition worksheets help with relating place value and column addition.
Use the worksheets as a maths warm-up to help students recall basic addition facts as well as adding multi-digit numbers.
---
Take a look at our other stretchy animal maths worksheets below!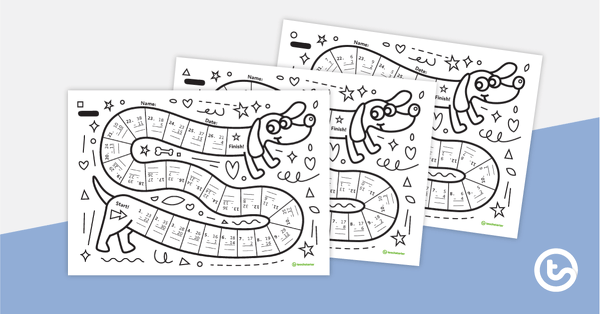 teaching resource
A set of superb subtraction sausage dog worksheets.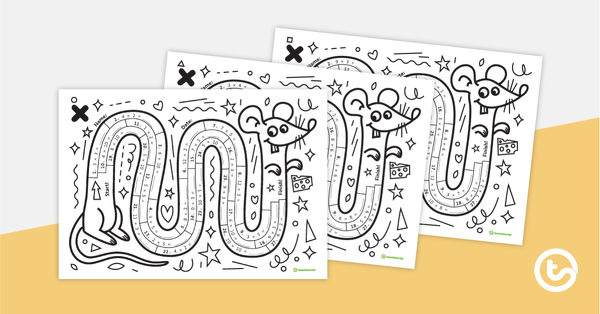 teaching resource
The multiplication mouse is scurrying in with three differentiated worksheets.
teaching resource
A set of super cool division worksheets!