A sorting worksheet where students organise adjectives into the most appropriate sense.
Use this worksheet when working with adjectives and helping students describe what something looks like, feels like, sounds like, smells like or tastes like.
Some adjectives may be placed in more than one category.
This resource is included in Glorious Grammar (Early Years) Volume 1 – Worksheet Book.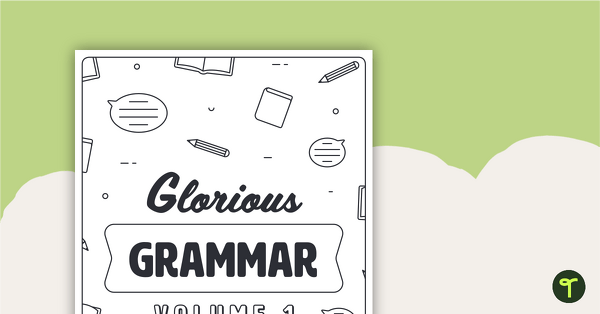 teaching resource
A workbook packed with 50 grammar activities for younger years.