Print a set of positive affirmation desk mats for the early years classroom.
Positive Affirmations for Kids – Printable Name Plates
Let's talk about the incredible benefits of positive affirmations for children – they promote self-confidence, thankfulness, and emotional well-being! When our little ones focus on their strengths and capabilities, they develop an optimistic mindset and the resilience to tackle life's challenges. With a strong foundation in self-esteem, personal growth, and mental well-being, kids can be unstoppable! We're here to help you provide those affirmations quickly, easily, and daily with our printable desk nameplates.
Download and Print Your Positive Affirmation Name Tags
Use these affirmation desk mats at the beginning of a school year with each student's name to make them feel welcome. A beautiful affirmation message is included on the desk mat, as well as letters and images that begin with each of those letters. These mats are absolutely beautiful with their bright colours and inspiring messages, and they will make excellent additions to your classroom decor.
These nameplates download as a printable PDF resource file and will require you to write in student names as needed. They are designed with standard/generic fonts and are not available using school fonts due to their design.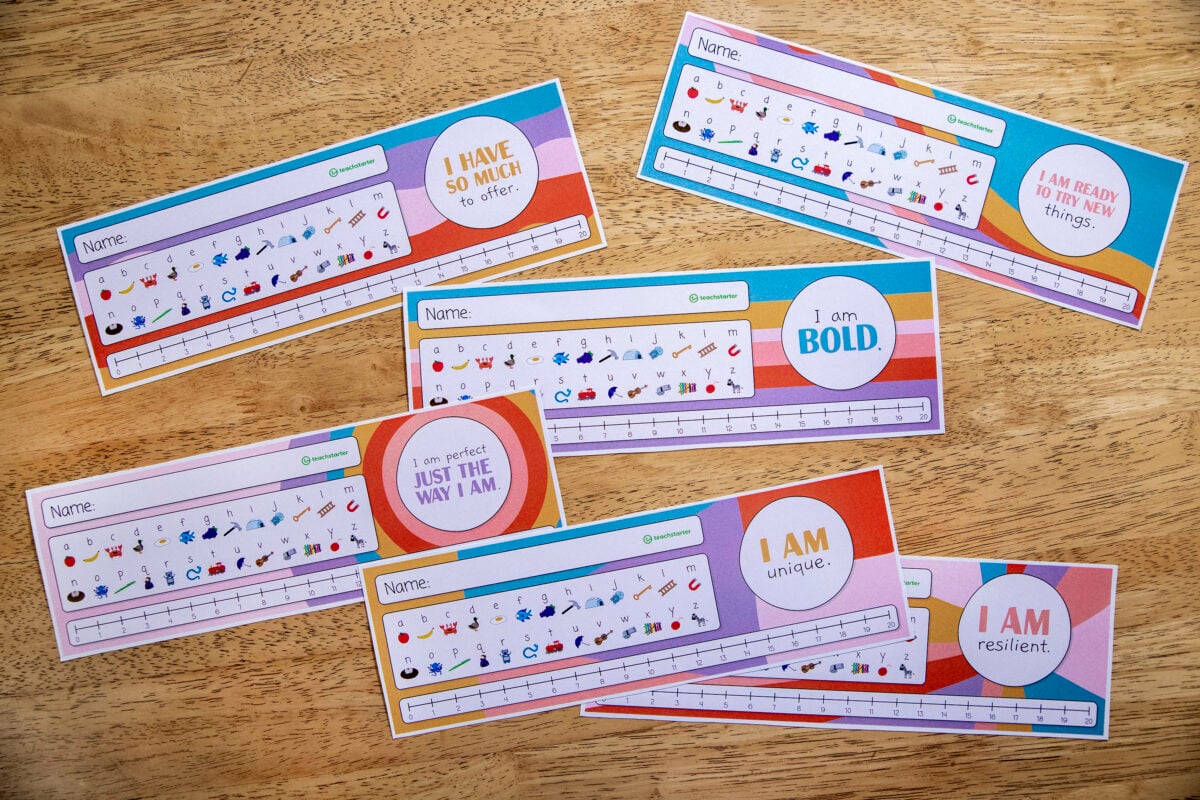 Check out some of our other positive affirmation resources!
[resource:4027570] [resource:3750270] [resource:4236266]