Create an uplifting classroom with this set of affirmation desk name plates.
Use these affirmation desk mats at the beginning of a school year with each student's name to make them feel welcomed. A beautiful affirmation message is included on the desk mat, as well as letters and images that begin with each of those letters.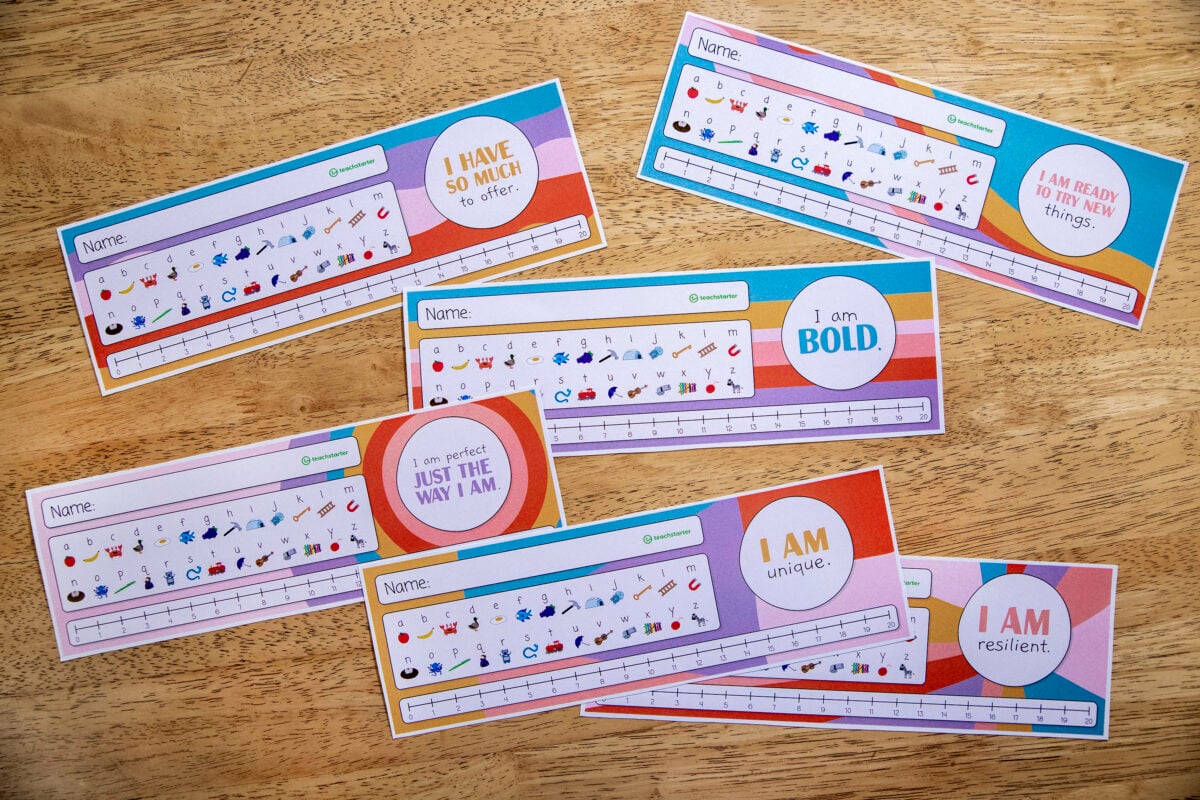 Check out some of our other positive affirmation resources!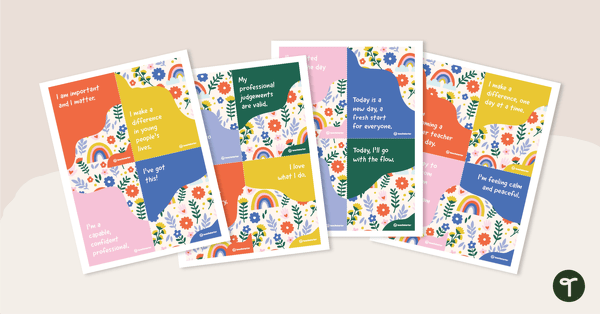 teaching resource
Spread positivity and joy with this set of 16 positive affirmation cards for teachers.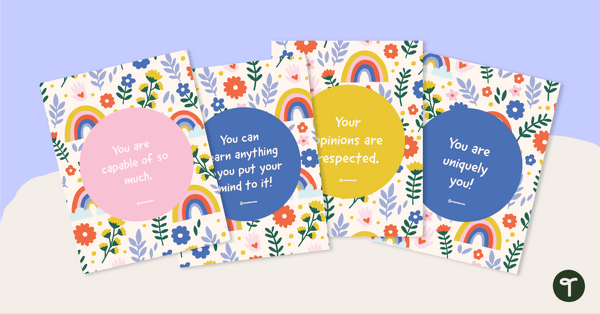 teaching resource
Brighten up your classroom and inspire your students with this set of 25 affirmation cards.