Download a printable set of 36 Ancient Egypt-themed vocabulary word wall cards for your classroom
Print and Build Your Own Egyptian Word Wall
This set of printable word wall cards is a great way to help students learn about Ancient Egypt.
Each card in this teacher-created classroom resource contains a vocabulary word related to Ancient Egypt, including words like pharaoh, pyramid, mummy, and hieroglyphics.
Pair this resource with these helpful activities to save time on your lesson planning!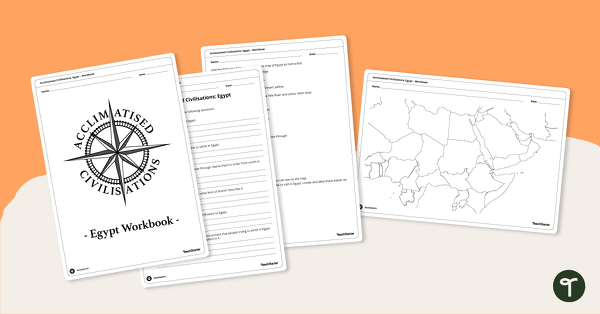 teaching resource
Learn about the physical and human geography of Egypt and the Sahara Desert with this inquiry-based mapping activity.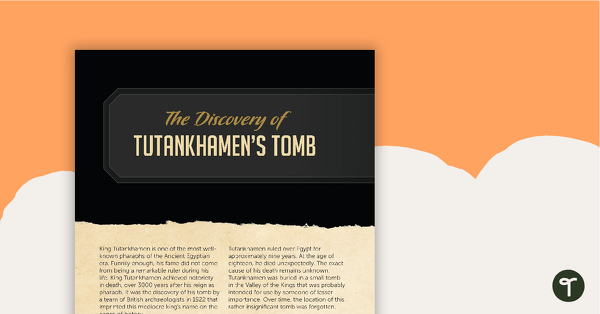 teaching resource
A comprehension worksheet for an information report from the Year 6 magazine (Issue 3).
The 36-card set is perfect for displaying in your classroom as a reference point during unit studies on Ancient Egyptian history, or they can be used as a review activity at the end of the unit.
Explore 200+ Printable Vocabulary Cards for Your Classroom Word Wall
Egyptian Words Included in Your Download
Ancient Egypt, Egyptian, pyramid, sphinx, pharaoh, Giza, Great Pyramid, mummy, obelisk, papyrus, sarcophagus, scarab, temple, tomb, Red Sea, Nile River, Sahara Desert, silt, Thebes, Valley of the Kings, hieroglyph, linen, oasis, archeologist, artifact, Cairo, Cleopatra, Ramses the Great, Tutankhamun, and more!
Editable Words About Egypt Word Wall
This world history resource is available in two formats, an easy-to-print PDF file and a fully editable Google Slides download. Click the dropdown on the download button to choose your preferred format.