Display students' book reviews using these cute Australian animal book report templates.
Creative Book Report Display 📖
Have your students create an amazing book review display using these cute Australian animal templates. Students can choose one of four animals included in the resource:
quokka

possum

koala

kangaroo.
Ideally, have students review a book by an Australian author or illustrator.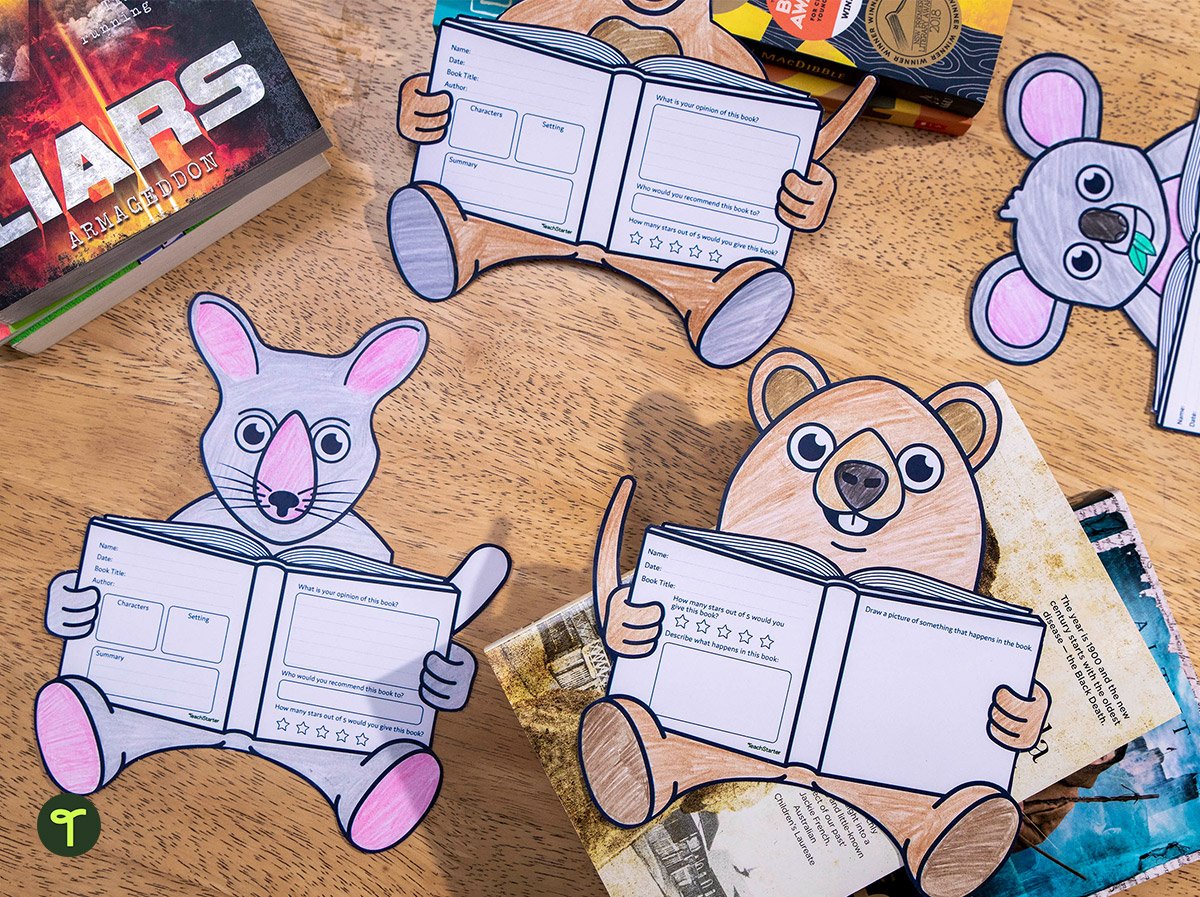 Differentiated Book Review Templates
Provide students with one of the two template options below. 
Option 1
Rate the book out of 5 stars.

Describe what happens in the book.

Draw a picture of something that happens in the book.
Option 2
Characters

Setting

Summary

What is your opinion of this book?

Who would you recommend this book to?

Rate the book out of 5 stars.
✂️ Give Them the (Safety) Scissors
This template makes for a bonus cutting skills activity, depending on your students' ages and abilities. 
With adult supervision, cutting skills help students work multiple muscle groups and their brains, plus:
strengthen finger and hand muscles

build dexterity and fine motor skills

improve hand-eye coordination

develop focus and attention.
And all of these skills are necessary to use a pencil and a fork; button a shirt and tie shoes; write, type and swipe.
Scissor skills are brain and muscle skills! 
---
While you're here, check out more activities and teaching resources that fill your lesson plans and students' brains:
[resource:4830149]   [resource:4832133]   [resource:4161642]