Grab a set of 10 printable Christmas puzzles to help students skip count in the classroom.
Print-and-Go Christmas Maths Puzzles
The holidays are the perfect time for hands-on learning, and we've got the perfect way to get your students excited about maths.
Kids love puzzles, and they especially love Christmas-themed ones! But these aren't just any old puzzles—they're full of mathematical fun!  They'll learn how to skip count, practise their multiples, and get ready to ace their tests with this set of ten puzzles.
The best part is that they won't even know they're learning because they'll be so excited! Kids will want to play these kinds of games repeatedly to use them as learning stations, often during the weeks leading up to Christmas.
Way Better Than Christmas Maths Worksheets!
Use this resource when skip counting by 2s, 3s, 4s, 5s, 6s, 7s, 8s, 9s, 10s, and 100s.
For the best use of this resource:
Print each skip-counting puzzle on thick card for added durability.
Cut out the number puzzle picture, then cut out the individual strips.
Store each puzzle in its own resealable bag.
Use the skip counting puzzles as a maths station activity or as an individual task.
Use the drop-down menu to choose between the full-colour or low-colour version and the shuffled or non-shuffled version.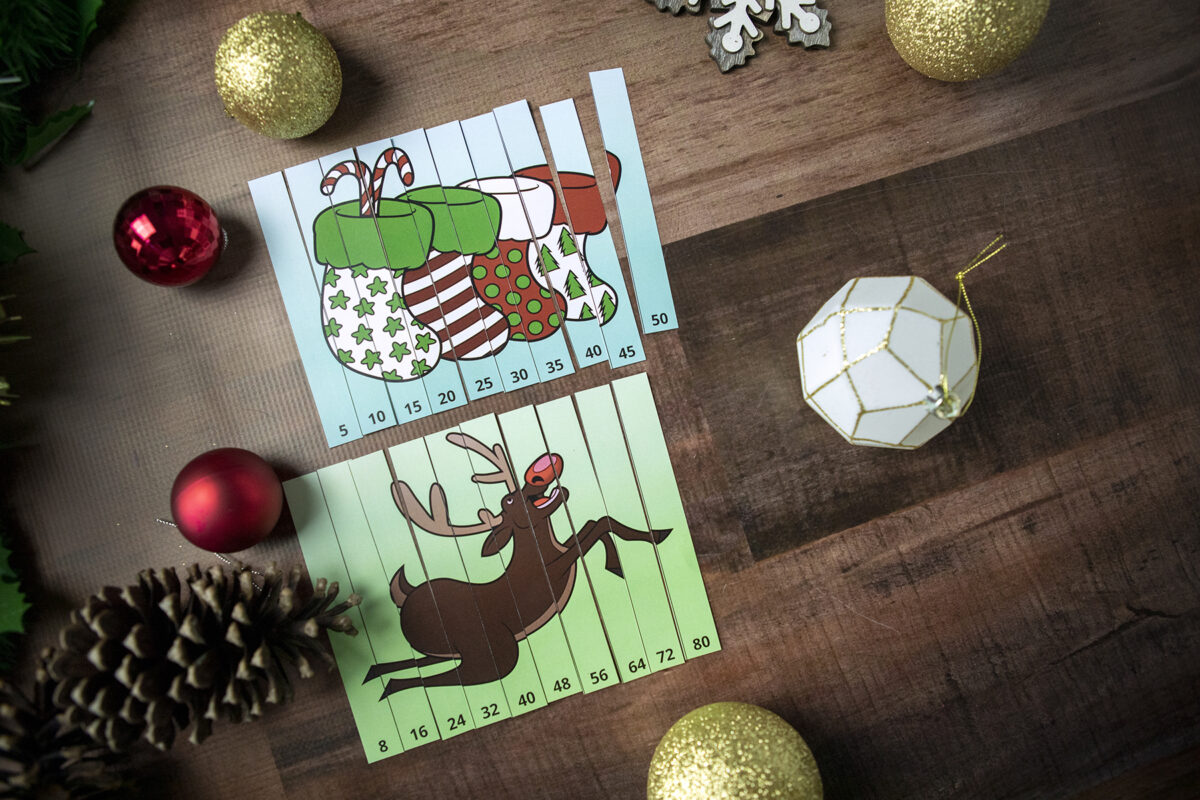 Check Out Even More Exciting Christmas Printables
Before you go, make sure you check out these fun Christmas Printable Activities for your classroom!
[resource:2054698]   [resource:709740]   [resource:2074230]