A collection of 14 spotted page borders.
This collection of spotted page borders can be used for:
grouping students
displaying student work
displaying table points
displaying learning goals.
This resource can be modified in Studio.
For group activity displays, use these page borders in conjunction with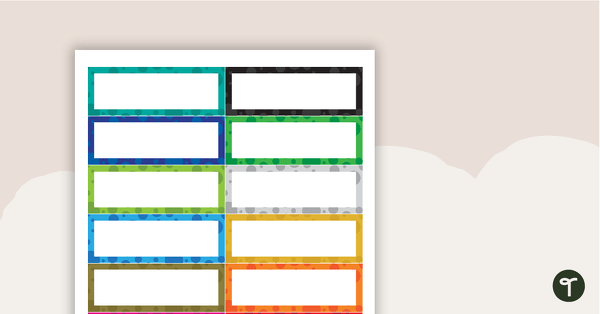 teaching resource
Thirteen decorative spot pattern desk name tags.