Create a funky fennec fox with a printable fox craft for kids.
We're 'Fennec-y' About Our Funky Animal Crafts!
Get ready to leave the ordinary behind to embrace the whimsical wonders of  Teach Starter's funky crafts and classroom decorations! We're here to help you pull off the ultimate art project with a new and fun member of the Funky Family! Meet the Funky Fennec Fox! With this template, students use different patterns to fill in the different sections of the fox and then use bright colours to make a funky new desert-dwelling friend!
This fun animal craft activity uses an adorable Fennec fox template with fun glasses and accessories to help your students to create a funky Fennec Fox!
Instructions for Using Your Fun Fennec Fox Craft Template
Print and photocopy the Funky Fox Craft Template. You will need one Fox page per student. The accessory pages can be shared between students to save paper and reduce waste.
Decorate the fox using any materials or techniques that appeal to you, then cut it out. If colouring, we recommend using a fine-point marker or pen to draw in the patterns and crayons to colour.
Select and decorate the glasses and accessories that you wish to add to your fox, then cut them out.
Paste the facial features and other elements onto the fox
Mount the finished Funky Fox artwork onto a coloured piece of paper to display in the classroom.
Download Your Funky Fox Craft Activity
Ready to get your fall decor and lesson plans under wraps? Your new resources are ready and waiting. Click the download button to download and print your fun new craft!
---
Discover More Ways to Have Fun With Our Animal Activities.
Take a moment to browse through our related resources before you go.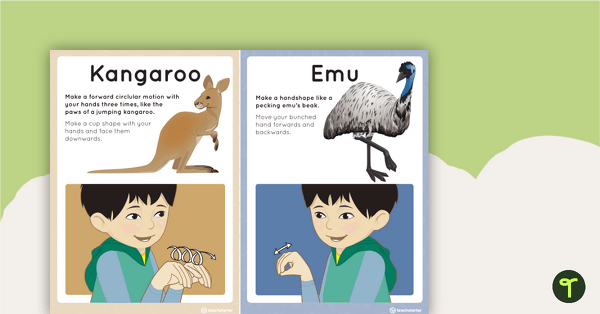 teaching resource
A set of flashcards and a dice to use when learning to sign Australian animals in Auslan.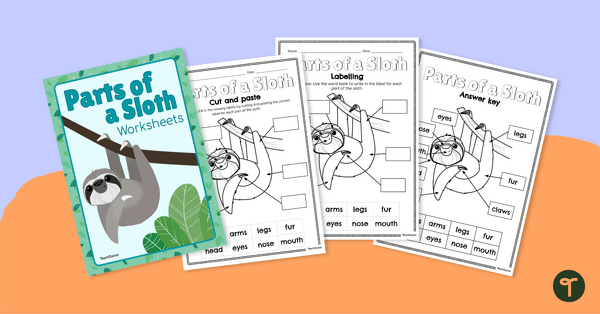 teaching resource
Label and learn about the different parts of a sloth with this cut and paste worksheet