Colour and craft a fun witch with fabulous accessories with this funky Halloween Colouring Page and Craft Template.
Grab a Witchy Halloween Colouring Page and Craft
Spooky season is on its way! We personally can't wait for Halloween decorations, jack-o-lanterns, and all the fun Halloween activities in the classroom. We'd love to help you this year with our ever-popular "Funky" line of craft activities. This funky witch is sure to become a wicked Halloween door decoration.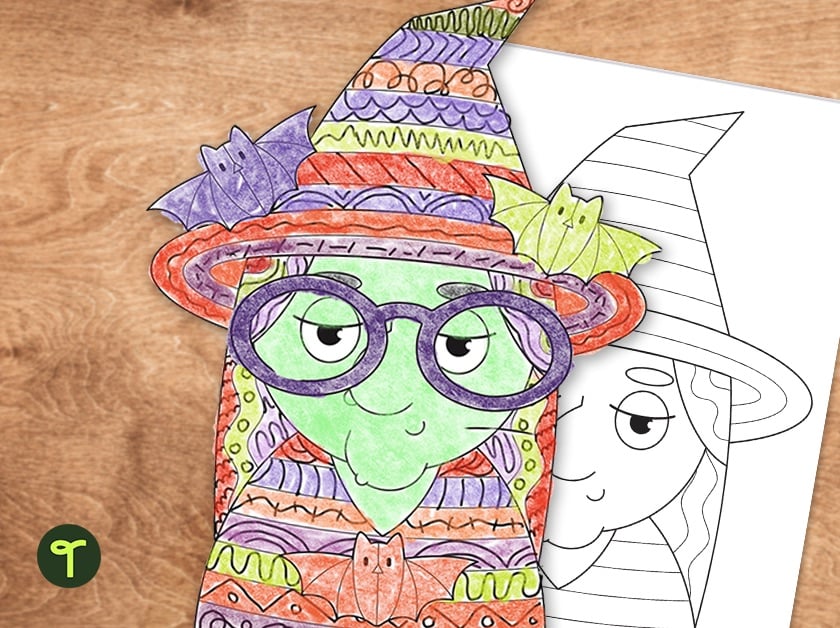 This art activity for primary students is similar to our famous Funky Easter Bunny Craft Template and Funky Reindeer Craft Template! Each one lets students practise their pattern-making and colouring while having some holiday fun in the classroom!
Students use different patterns to fill in the different sections of the witch. They then choose from a range of funky accessories (glasses, stars, bats, a pumpkin, or a broomstick) to finish off the spooky craft perfect for Halloween!