Help your students celebrate the grandparents in their lives with a Grandparents Day Top 10 Template.
Looking For A Grandparents Day Activity?
Grandparents Day is a day for celebrating the connections between the young and old. This is a great day for children to show their love and appreciation for their grandparents. Teach Starter has you covered with a quick and easy activity your students can use for this celebration.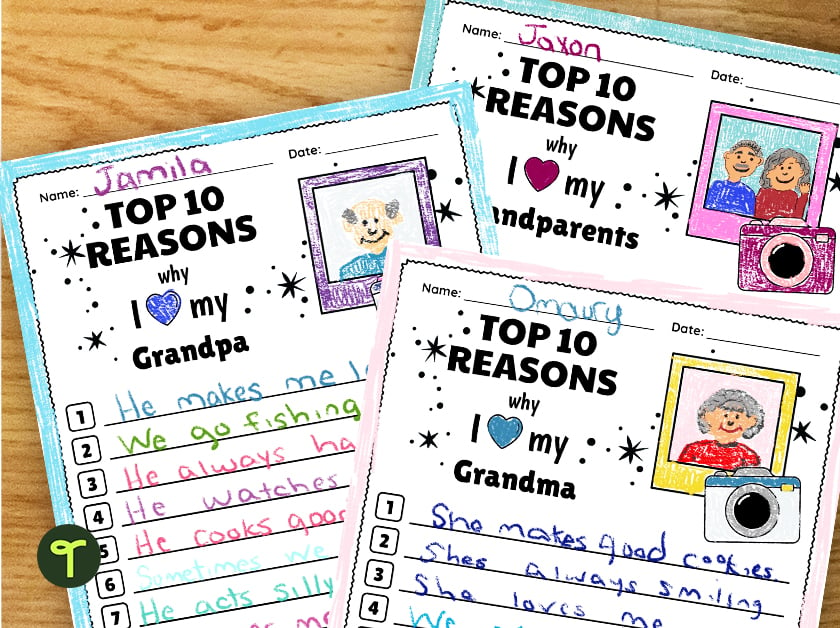 Our Grandparents Day Top 10 Template is an excellent way for your students to celebrate their grandparents. To use, students will list the top 10 reasons why they love their grandma, grandpa, grandparents, or any other important people in their lives. Students will colour the frame and add a photo or drawing of their grandparents to personalise their template. 
Do you have some students that use alternative names for their grandparents? Feel free to use the editable version to make a version that suits your students.
Easily Prepare This Resource for Your Students
Use the dropdown icon on the Download button to choose between the PDF or editable Google Slides version of this resource. For extra fun, consider printing this template on colourful paper to make it stand out!