Celebrate Grandparents Day in the classroom with a rockin' Grandparents Day craft activity and writing prompt.
Grandparents Rock! 🤘 Gift Them with Grandparents Day Crafts!
This Grandparents Day craft idea is best used as a classroom display or as a Grandparents Day gift for your students to create for their loved ones.
With this template, students will respond to a writing prompt where they can share why their grandparents ROCK! They will then colour, cut out, and assemble a rockin' grandma or grandpa to display their writing. Your students' creations will make unique decor for your schoolwide or classroom celebrations on Grandparents Day.
Prepare an Easy Grandparents Day Craft Display
Use this activity as an opportunity to create a fantastic Grandparents Day display inside or outside your classroom.
Have the students complete the activity.

Mount their project to some backing card.

Pin their work to a display board.

Now everyone can see how precious grandparents are!
Easily Prepare This Resource for Your Students
This resource is a low-prep resource that only requires you to print off some copies of certain pages for your students.
Here are some tips for printing this resource:
Print a copy of the body page for each student. 👕
Print a copy of the guitar page for each student, choosing the prompt that suits them and their family. 🎸
Print a selection of the different head pages for your students to choose from.
If required print off the additional prompt pages for students who use different names for their grandparents.
Provide them with copies of the templates, pencils, crayons, scissors and glue to complete the assembly of the craftivity.
---
Don't stop there! We've got more Grandparents Day gift ideas!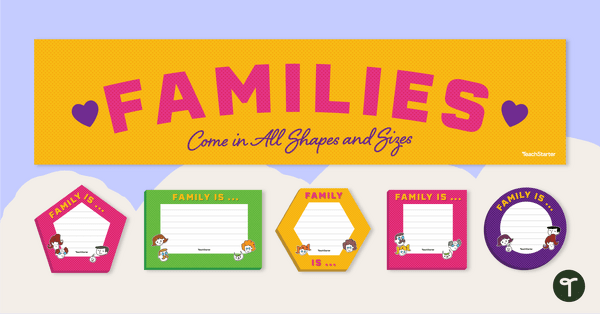 teaching resource
Create a vibrant classroom display of your students' families with this easy to implement resource.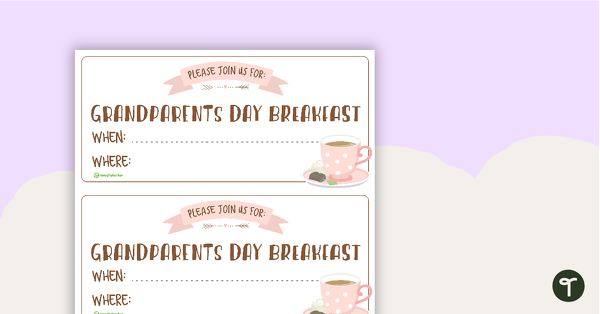 teaching resource
A selection of invitations that students can pass out to grandparents for school celebrations.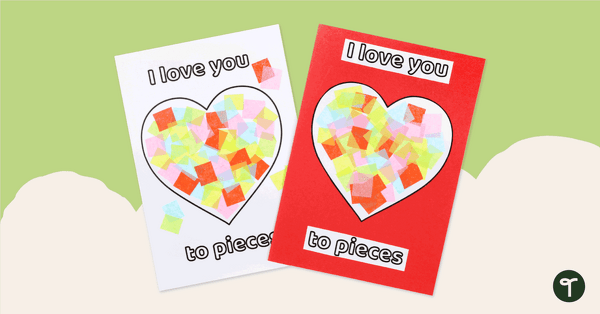 teaching resource
Use this crafty greeting card template for students to use to create a special card for a loved one.