Group your students according to fruits using these Grouping Posters.
Print these Grouping Posters out and display them in your classroom to remind students what group they are in. Laminate them so they can be written on and wiped clean as students move groups.
For group activity displays, use these name tags in conjunction with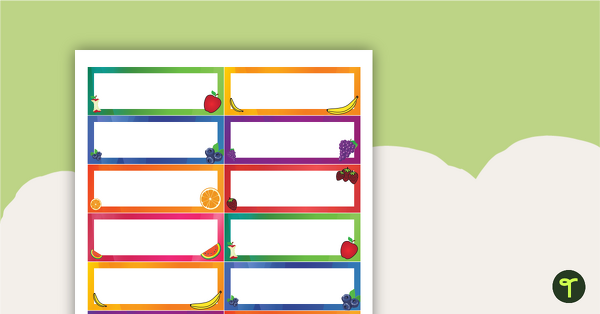 teaching resource
Six fruit themed desk name tags.