Reward kindness with five styles of certificates that celebrate thoughtful acts among your students and the environment.
Celebrate Random Acts of Kindness Day
Recognise goodwill amongst your students—both to each other and the environment—with this set of five kindness certificates. 
Each template includes a space to put the student's name and the celebratory act. Use these certifications to thank students for their kindnesses any time of year, especially: 
😊 Random Acts of Kindness Day (February 17)
🤝 personal, social & community health
❤️ kindness & compassion exercises
💗 social-emotional learning lessons
Students' acts of kindness can show up in lots of ways! These are a few to look out for or even suggest to your class:
Say please and thank you

Assist a peer with an assignment

Help clean up a mess you didn't make

Plant flowers for the bees and butterflies

Hang a bird feeder

Hold a door for someone

Invite a schoolmate to join in a game

Say something nice about someone

Speak up for someone who needs help

Sit with someone you don't usually eat lunch with.
Any way your students can spread kindness like confetti acknowledge their efforts with these certificates! 
Easily Download & Print 
Use the dropdown icon on the Download button to choose between the Microsoft Word, PDF or Google Slides version of this resource. Print on thick card for durability. 
NEXT: Teaching Empathy | Kindness and Compassion for Kids » 
---
While you're here, check out more activities and teaching resources that fill your lesson plans and students' hearts: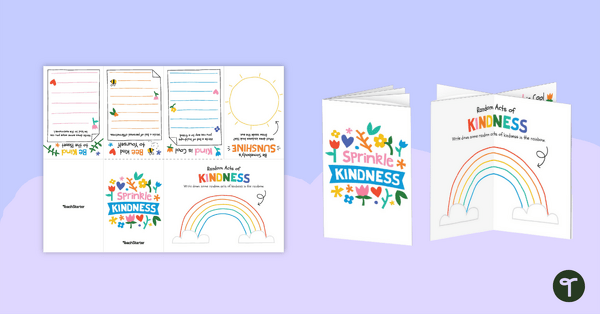 teaching resource
A printable kindness reflection mini book template for kids.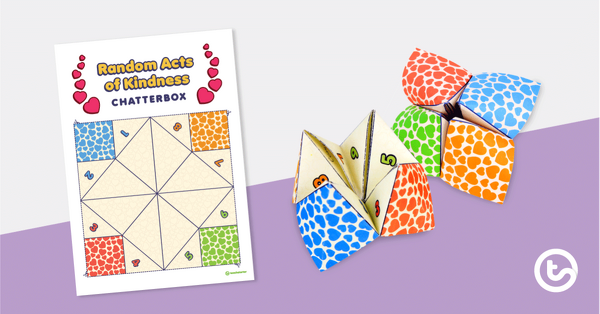 teaching resource
A random acts of kindness chatterbox template.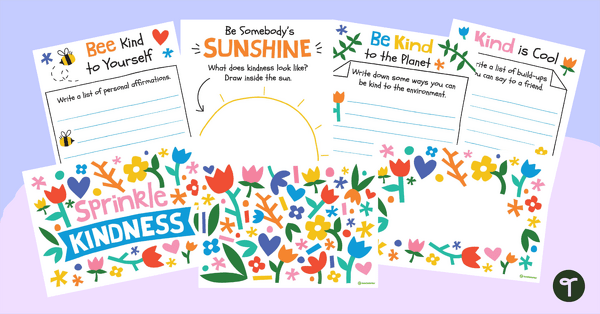 teaching resource
Teach students kindness this school year with an interactive kindness activity and display for the primary classroom.