A display for students to celebrate their school library and librarian.
This display is the perfect way to celebrate your school library and librarian!
Display the banner of this resource near your school's library, and download templates for students to use. Use the drop-down menu above to choose which template you want to download. We have templates available for both upper and lower years! Each student can complete the writing prompt (or drawing prompt for the younger students) to express why they love the library.
Writing/drawing prompts include:
I go to the library because …
The best thing about our library is …
I love my library because …
My librarian rocks because …
The banner of this resource will print on two pages, but you can adjust the size! To print the banner on multiple pages …
Open the banner PDF file in Adobe Reader.
In Adobe Reader, click on the printer icon to bring up the print settings box.
With the print settings box opens, click on the 'Poster' tab.
Next, adjust the 'Tile Scale' until you have the desired layout displaying in the preview section.
Once you're happy with the preview layout, click 'Print'!
Looking for more ways to celebrate the library and a love of reading? Check out the resources below!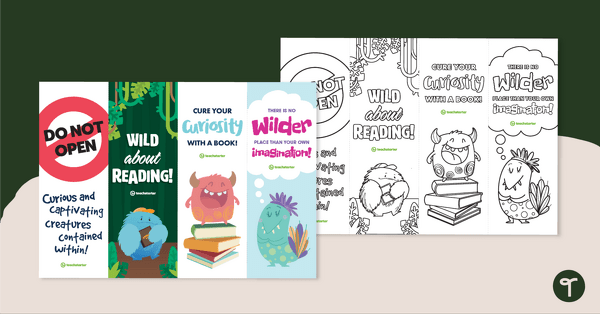 teaching resource
A set of 4 bookmarks based around the curiosity and imagination reading can inspire.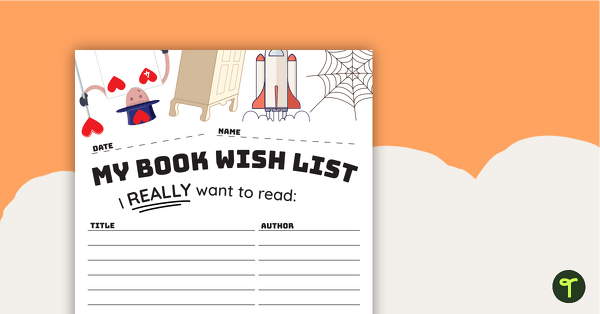 teaching resource
A book wish list for students to compile over time.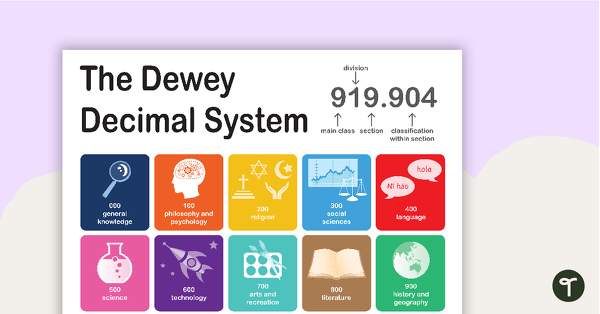 teaching resource
An educational poster highlighting the main classes of the Dewey Decimal system.