Celebrate your school library and librarian with this bulletin board display.
Looking for Libary Bulletin Board Ideas?
February is Library Lover's Month, and this bulletin board bundle has all you need to celebrate your school library and librarian! Featuring Albert Einstein's famous quote, "The only thing that you absolutely have to know is the location of the library," this bundle is made up of two main pieces:
Banner with Einstein's quote
Printable templates with prompts that encourage students to write about their love of the library.
Two sets of templates are included — one set for lower elementary and the other for upper elementary students — and each set includes 4 different prompts. Each student can answer the writing prompt —or drawing prompt for the younger kids — to express why they love the library. A few of the writing/drawing prompts include:
The best thing about our library is …
My librarian rocks because …
Display the banner of this resource in your library or post it in the hallway near your school's library, then provide students with templates to add their own personal touch.
Download Your Printable Library Bulletin Boards
Use the drop-down arrow to the right of the download button to choose between the upper and lower grades templates.
The banner of this resource will print on two pages, but you can adjust the size! To print the banner on multiple pages …
Open the banner PDF file in Adobe Reader.
In Adobe Reader, click on the printer icon to bring up the print settings box.
With the print settings box open, click on the 'Poster' tab.
Next, adjust the 'Tile Scale' until you have the desired layout displayed in the preview section.
Once you're happy with the preview layout, click 'Print'!
---
Looking for more ways to celebrate the library and a love of reading? Check out the resources below!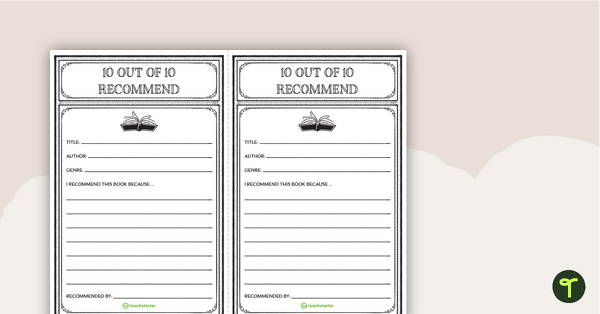 teaching resource
Create a class book recommendation display with this printable template.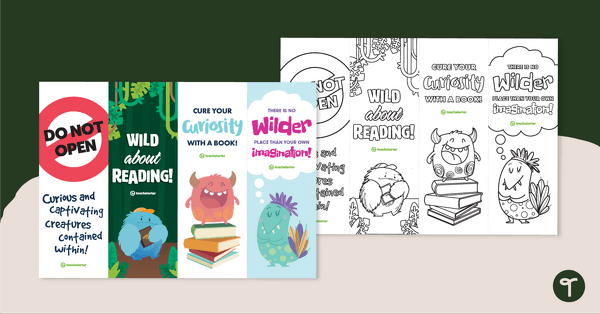 teaching resource
Spark a love of reading in your students with this set of 4 printable bookmarks.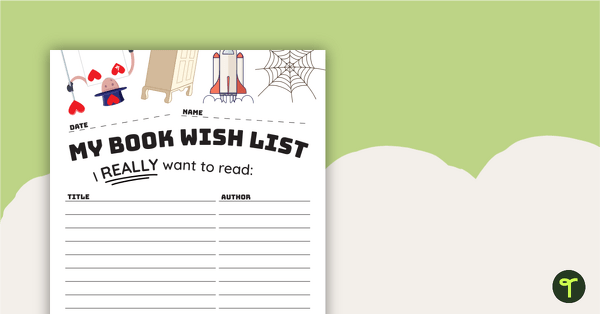 teaching resource
Nurture your students' interest in books and reading with this book wish list.