Match the pairs of Easter eggs and colour their patterns in this fun and engaging Easter worksheet.
Pair the Patterns for some Easter Fun! 🐣
Do those spots match these stripes? How about the stars and zigzags? And don't forget the flowers!
In this egg-cellent Easter resource, your students will have fun challenging their eyes and their brains! Match the patterns to find pairs of eggs and colour them in bright Easter colours.
Scaffolding & Extension Tips 🐰
In addition to individual student work time, use this matching activity worksheet as a:
guided group activity
lesson exit ticket
fast finisher activity
homework assignment
Prepare This Resource with Sustainability in Mind!
No matter how you decide you use this teaching resource, there are lots of ways to incorporate efficient practices that save time, resources and the planet!
We suggest:
♻️ Reuse It!
Update your rotations with activities fast finishers can work on. Print a few copies on cardstock and slip them into dry-erase sleeves. Students can record their answers with a whiteboard marker, then erase and reuse.
♻️ Work as a Class
Project the worksheets onto a screen and determine the correct answers with your whole class or small group using choral response. Additionally, students can rewrite the sentences with the correct answer in their notebooks.
Get more handy worksheets here!
Don't stop there! We've got more activities to shorten your lesson planning time: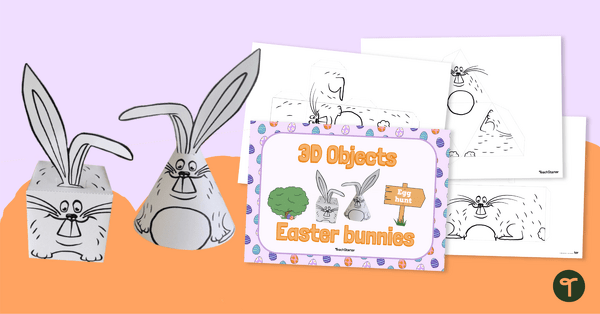 teaching resource
A set of adorable Easter Bunny 3D object nets.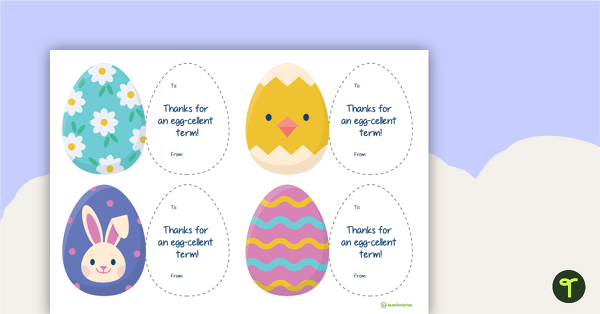 teaching resource
A set of tags to show your appreciation of teachers, students and staff in the lead up to Easter.