Make outdoor play a learning opportunity with our fun nature scavenger hunt worksheet.
Let's Go on A Nature Scavenger Hunt!
A great outdoor activity to do with your class or kids! Print out this grid worksheet to guide students to find different nature items during play time, your daily walk, or other outdoor activities.  
This activity can also support your nature and organisms science lesson. 
Nature Scavenger Hunt Extension Activities
Turn one game into even more educational activities with these additional gameplay ideas. 
Same But Different
Challenge students to access their critical thinking skills. As a whole class or in small groups, ask students to compare the items they were asked to find outside, listing specific differences and similarities. For example:
Which things start with the same letter?

Which things are the same colour?

Which things fly?

Which things grow on the ground?

Which items are in the air?

Which items need food to live?
Nature Words Brain Buster
As a small group or whole class, challenge your students to think of as many other natural words as possible. Have them shout out words (or call on students) while you write the words on a smartboard, whiteboard, or other projection devices for students to see. Then, have students pick three words and draw a picture of each.
Book Scavenger Hunt
Can't go outside? Have students look through books to find the items on their sheets. 
Easily Prepare This Nature Scavenger Hunt 
Turn this teaching resource into a sustainable activity! Print a few copies on cardstock and slip them into dry erase sleeves. Students can record their findings with a dry erase marker and then erase and reuse them.  
This resource prints as a PDF. Use the download button to download your printable PDF file.
---
Even More Outdoor Learning Activities
Don't stop there! We've got more outdoor activities we know your students will love: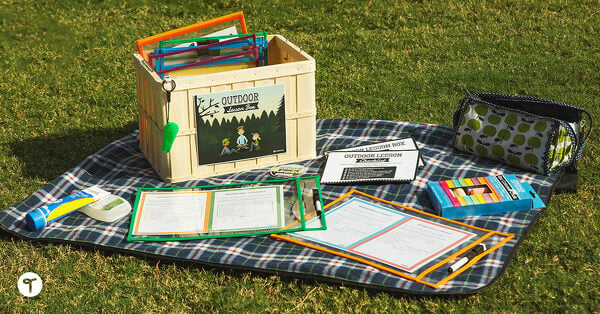 blog
Do you love teaching in the great outdoors? Make transitioning to an outdoor classroom a breeze with our Outdoor Lesson Box.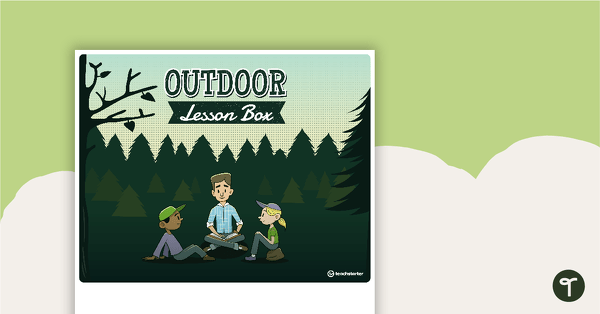 teaching resource
A purposeful cut and assemble kit to help you take your teaching outdoors.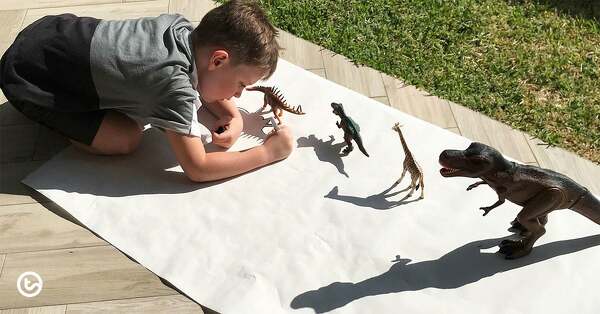 blog
Find out how easy and fun it is to take learning outside with 9 inspiring outdoor activities for kids.