Numbers 1 to 1000 displayed on a set of bright and colourful posters.
Print out this poster on A3 or larger so it can be seen easily in your classroom by all of your students.
You can refer to this numbers board throughout lessons and encourage your students to use it when they are working with numbers 1 to 1000.
Download available in school fonts.
You may also like these teaching resources:
teaching resource
Posters highlighting 10 problem solving strategies.
teaching resource
A set of 10 posters showing how different combinations of numbers connect to make the same number.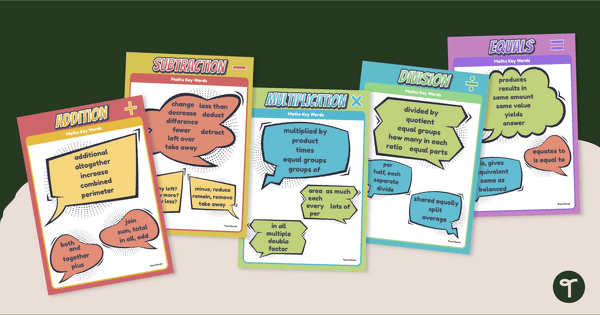 teaching resource
A set of five posters each with a list of maths action words relating to addition, subtraction, multiplication, division and equals.