Practise writing and enhancing knowledge of r-controlled digraphs with this worksheet pack.
R-Controlled Digraphs and Handwriting Practice
This collection of 5 worksheets has been designed to help students practice their knowledge of the r-controlled digraphs. Understanding r-controlled digraphs is a fundamental skill in phonics and reading, and it plays a crucial role in assisting students to become proficient readers and writers.
R-controlled digraphs, also known as vowel-controlled or bossy R, occur when the letter "r" follows a vowel and influences its pronunciation. The presence of the "r" alters the typical sound of the vowel. They can be found in many English words and are essential for students to master as they progress in their reading and writing skills. The r-controlled digraphs covered in this set of worksheets include:
Each worksheet includes lines to practice writing the digraphs and some activities to enhance recognition of each digraph!
Download and Use Today!
This resource is available to download in PDF form. You might like to print this resource back to back and create a consonant digraph booklet for students to use throughout their learning.
More Digraph Resources
Are you looking for more consonant digraph resources to use in your phonics lessons? We have you covered…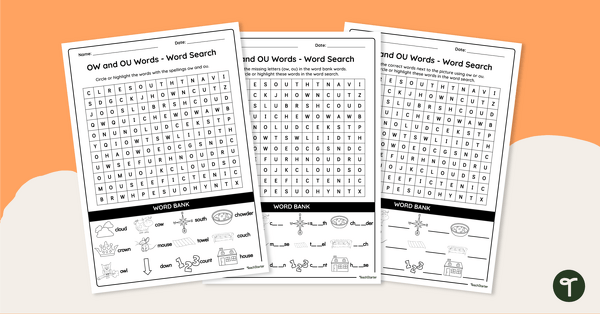 teaching resource
Explore words containing 'ow' and 'ou' with this set of differentiated word searches.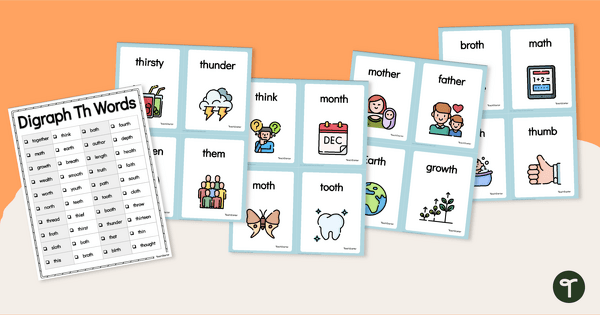 teaching resource
Practice reading and spelling words with the Digraph TH with a list of 50 words and accompanying illustrated flash cards.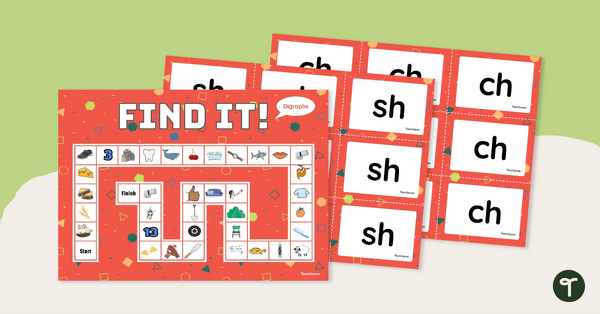 teaching resource
Practise decoding words that include 4 examples of consonant digraphs with our digraph flashcards and board game set.