Write about the secret power of reading with this superhero-inspired writing template.
Unleash the Secret Power of Reading!
Did you know that children who read for a least 20 minutes every day are exposed to approximately two million words a year?
Or that reading for an extra six minutes a day can substantially increase a child's reading performance?
There's no doubt about it… reading truly is a secret power!
This writing template has been designed to help students recognise and share the wonderful benefits that reading provides. The prompt is simple but powerful:
Reading is my secret power because…
The template includes:
A female superhero prompt
A male superhero prompt
Capes for both versions
A Classroom Display to Celebrate Reading
This writing prompt has been designed to be used for a classroom display that celebrates the supernatural powers of reading! Just follow the simple instructions below.
Provide your students with the first page of the prompt (either male or female).
Have the students complete their writing, colour in the superhero, then cut around the outside of the template.
Provide your students with a cape page.
Have the students colour in their cape, then cut it out.
Complete the task by gluing the front page to the cape. Instant superhero!
Download Now and You're Up and Away!
Download the easy-print PDF version of this resource via the Download button above.
This resource makes a great addition to your Book Week activities! Check out some other options below.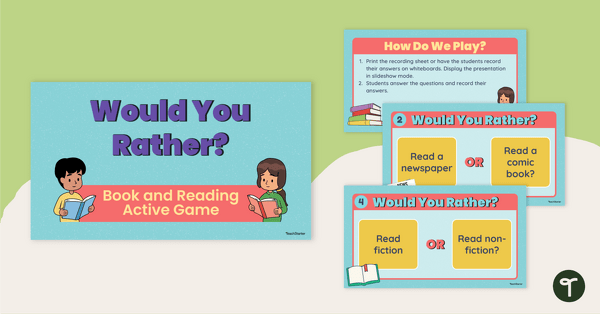 teaching resource
Engage your students in thought-provoking discussions and fun exercises in this books and reading edition of 'Would You Rather...?'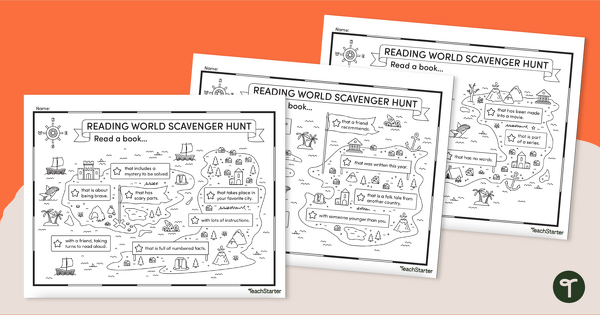 teaching resource
Get your students reading with this set of 20 reading tasks for your class to complete as part of a reading challenge.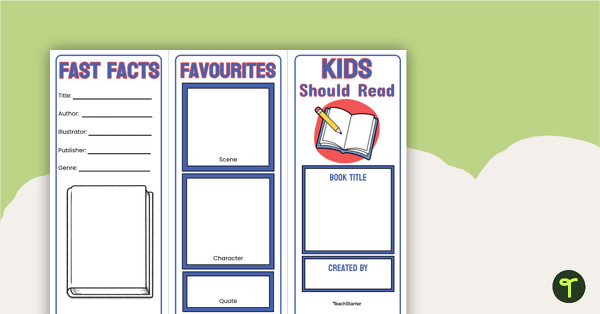 teaching resource
Share the love of reading with a printable book review brochure project.