A poster chart showing regular and irregular polygons.
Print this chart, and display it in your classroom to assist students in learning about regular and irregular polygons during your maths lessons.
Easily Prepare This Resource for Your Students
⬇️ Use the arrow beside the Download button to choose between a colour or a black-and-white PDF file or Google Slides version of this polygon poster.
🖍️ Post in the classroom, or print individual copies for each student to include in their folders for reference while doing their homework.
More Polygon Activities
Get hands-on activities for teaching irregular and regular polygons and more 2D shapes resources for your maths classes.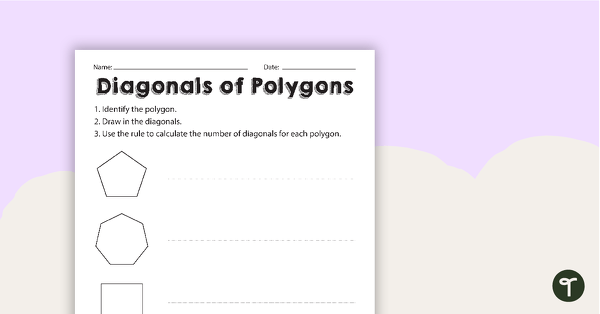 teaching resource
A worksheet for students to practise applying the rule for finding the number of diagonals on regular polygons.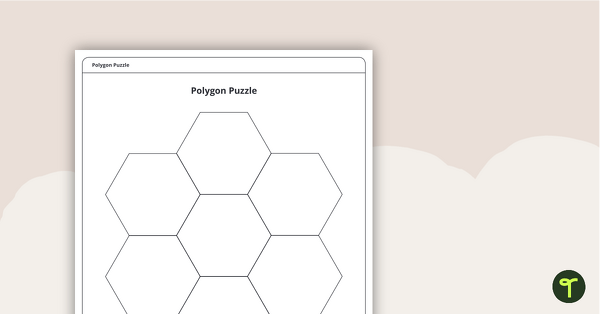 teaching resource
A blank polygon puzzle for students to write on.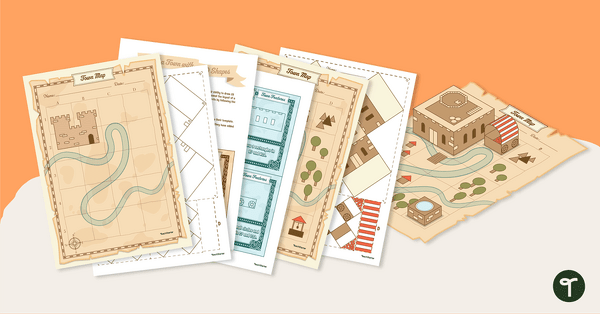 teaching resource
An interactive and evolving resource where students draw 2D shapes incrementally to create a town map and 3D models.