A rocket template to use in the classroom.
Use our Rocket Template to try this fun rocket activity, exploring motion, force and energy. The National Simultaneous Storytime 2021 book is all about Space, so this is the perfect activity do do with kids after National Simultaneous Storytime for 2021.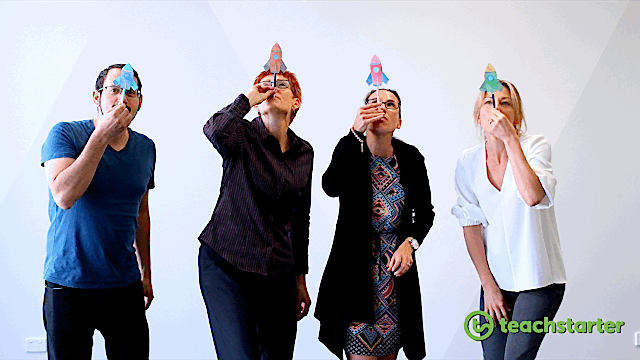 Gather Materials
Coloured pencils or pens
Scissors
Tape
Thick straws
Thin straws
Blu-Tak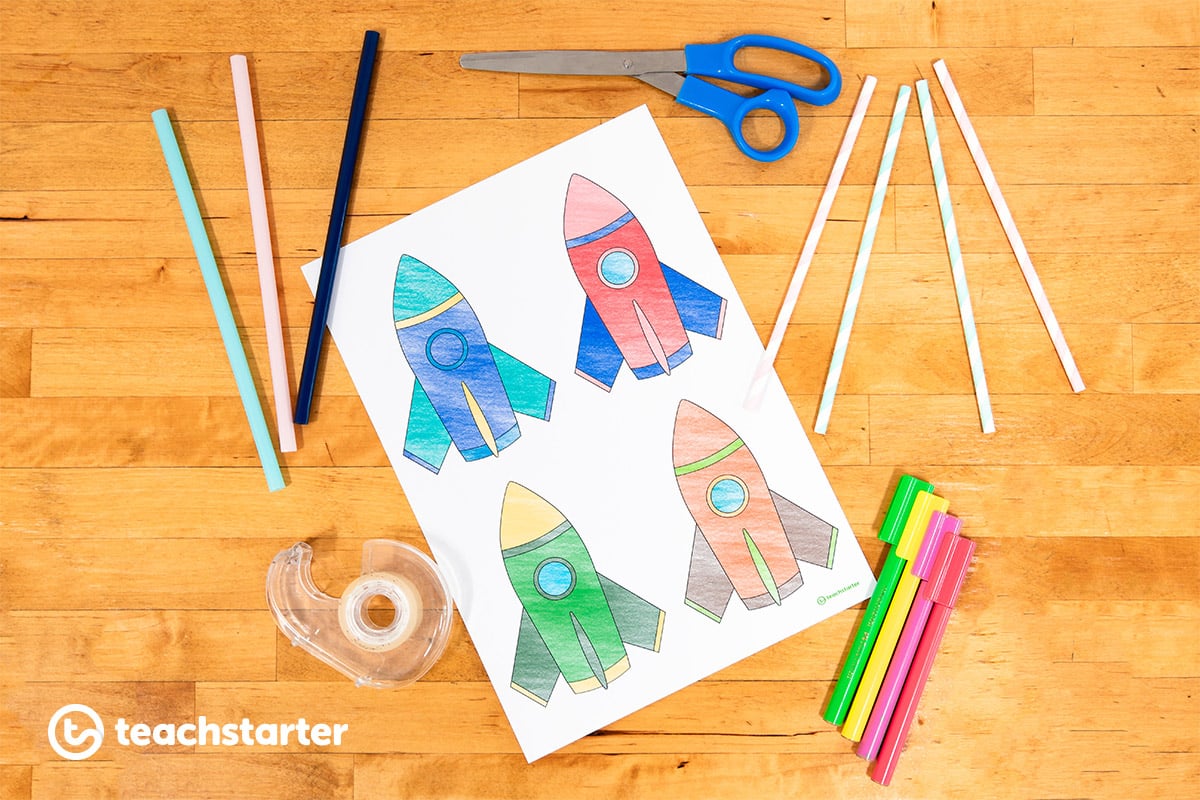 Rocket Template Procedure
Colour the rocket template and cut it out.
Cut a piece of thicker straw half the length of the rocket shape.
Use tape to attach the thicker straw to the back of the rocket, and block the top of the straw with a blob of Blu-Tak.
Put the thin straw inside the rocket straw.
Blow into the straw and watch your rocket take off!
Try variables like different directions, varied speeds, folding the rockets, indoor vs outdoor use.