A template for creating an 'under the sea' themed birthday display with cartoon-style sea jellies.
🎂 Birthday Celebrations in the Classroom
Use this printable template to create a fun and unique under-the-sea-themed classroom birthday display in your classroom.
The template includes:
12 jellyfish months
sea creature cut-out decorations
"Happy Birthday" bunting (one flag per page)
🎈How to Set Up Your Birthday Display 🎈
Print out the bunting, jellyfish, and cut-out decorations on card for added durability.
Cut out blue and white crepe paper streamers. Write each student's name and birth date on a streamer.
Attach the streamers to the back of the appropriate jellyfish using tape.
Attach the jellyfish, bunting, and the other sea creatures to the display.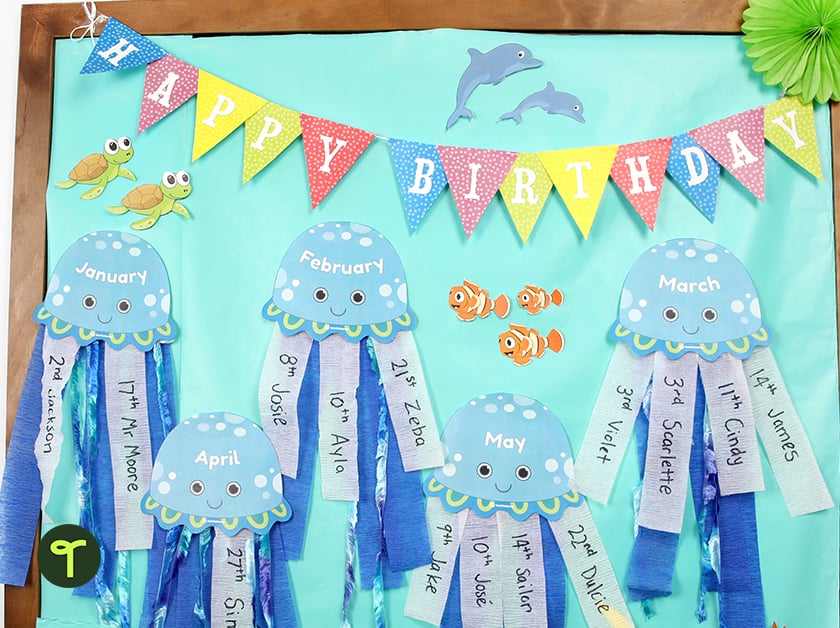 Alternatively, print out the black and white sombreros on cardstock and give one to each student. Let them color and decorate their sombrero before adding their name and birth date.