Learn about the stages of the water cycle with this interactive classroom water cycle display.
Around and Around We Go – Water Cycle Classroom Display
This marvellous water cycle display is an engaging and informative resource designed to help students understand the fascinating journey of water through the water cycle. This comprehensive classroom display set includes various pieces that can be easily cut out and stuck on the wall, creating an interactive and visually appealing representation of the water cycle.
Create an Immersive and Educational Classroom
Classroom displays like these have many benefits to the learning process with children; here are just a couple.
Enhances visual learning – the illustrations and clear labels facilitate visual learning.
Encourages active participation – by involving students in cutting out and arranging the display components, the resource encourages active engagement, boosting their understanding and retention of the water cycle.
Reinforces key vocabulary.
Promotes classroom interaction – the display serves as a focal point for discussions, questions, and further exploration of the water cycle.
Create a Water Cycle Classroom Display Today!
Head to the drop-down arrow to choose between the PDF or editable Google Slide version of this resource. It is strongly advised that you print this resource out on thick card to ensure durability of the resource.
Looking for more water cycle resources for the classroom?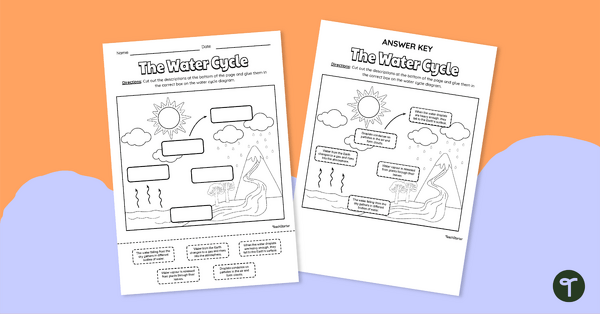 teaching resource
Sequence the steps in the water cycle with a cut-and-sort worksheet.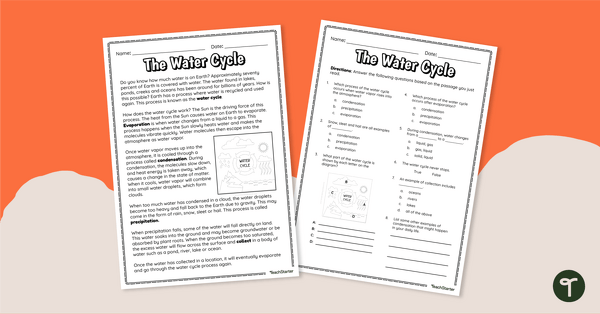 teaching resource
Enhance your students' comprehension and science vocabulary skills with this water cycle worksheet.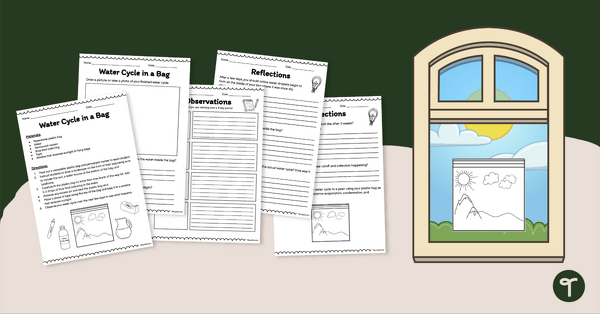 teaching resource
Create a water cycle in a bag, make observations, and answer discussion questions with this printable science activity.