Are you looking for some easy and fun Christmas craft activities to get you through the last few weeks of the term? Why not include some of these gorgeous elf craft activities for kids that are totally fridge-worthy!
Create an Elfie Selfie!
This is a super cute craft activity to do with your students where they create their very own 'Elfie Selfie'. The download includes a number of templates to suit your students' capabilities.
You may wish to have them decorate the full elf body and just glue their photo in the spot provided. Alternatively, students can use body parts to put the elf together. Let your students get creative and use buttons, cotton balls, oil pastels, felt pieces and more to create their elf!
Do you have students that don't celebrate Christmas? You may like to check out this Create a 'Selfie' Template.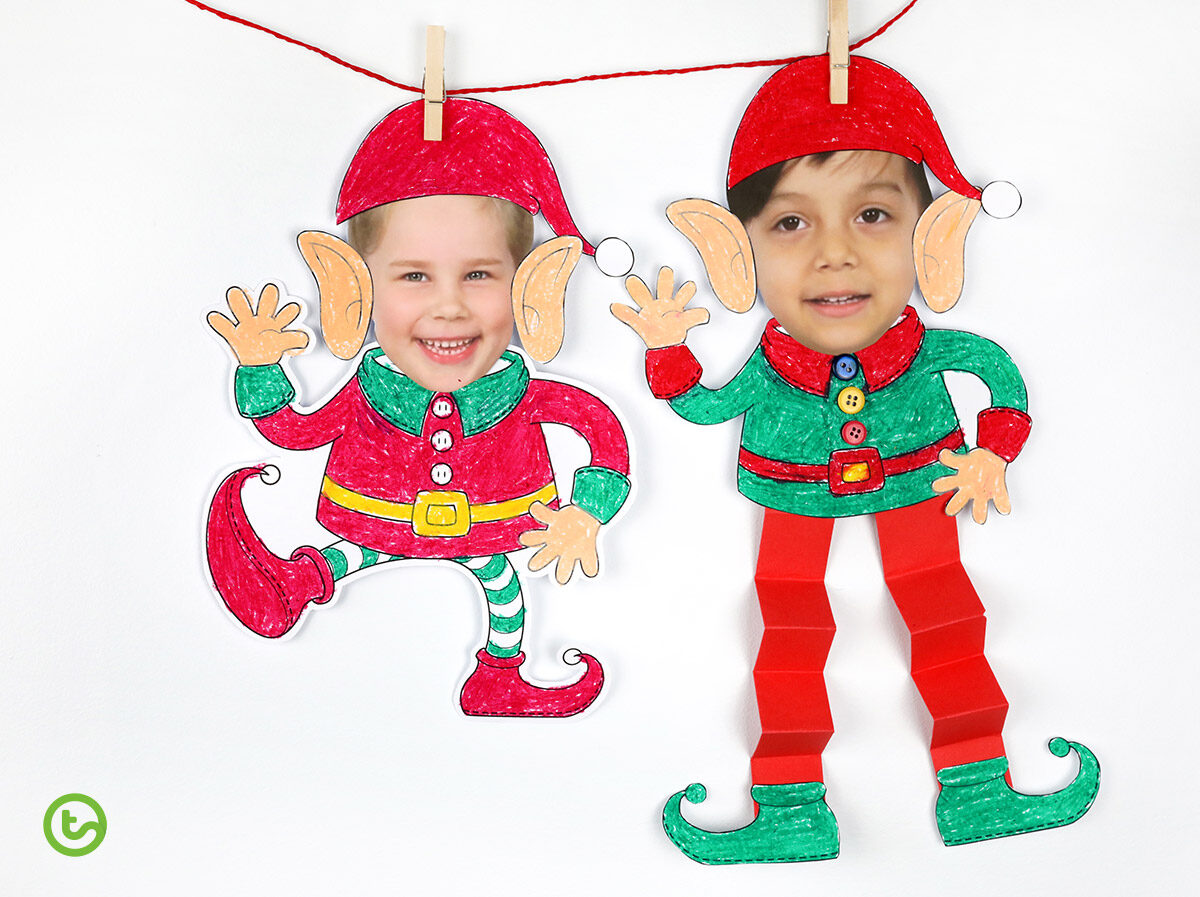 Introducing the Funky Elf Template
After the success of many of our other funky craft templates such as the Funky Reindeer Template, we couldn't help ourselves and have created a Funky Elf Craft Template.
Students use different patterns to fill in the different sections of the elf. They then choose from a range of funky accessories (glasses, holly, presents, speech bubbles or a hanging bauble) to complete their Christmas creation for Christmas!
For those students that don't celebrate Christmas, use our Funky Dog Craft Template.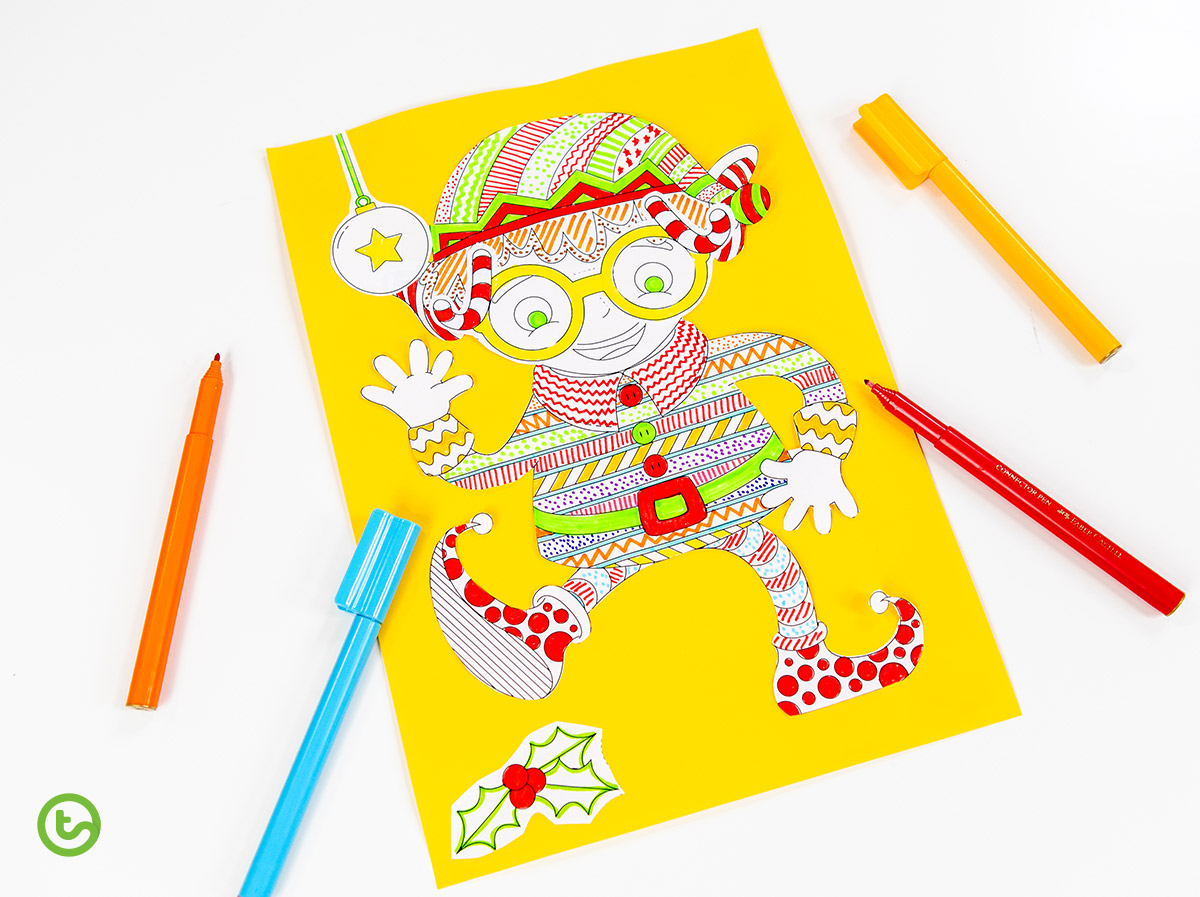 Roll to Create an Elf Picture
Incorporate a little maths fun into this Christmas activity idea. Your students will absolutely adore drawing their very own elf using our Roll an Elf Template.
Instructions:
Roll the dice and match the number on the dice with a row on the chart.
See which elf head is on that row (in the "1st Roll" column).
Draw that elf head onto a piece of paper.
Roll again, match the number to a row on the chart and see which face is on that row (in the "2nd Roll" column).
Draw that face onto your elf's head.
Continue until you have each of the parts you need for your elf.
Decorate your elf and choose an elf name.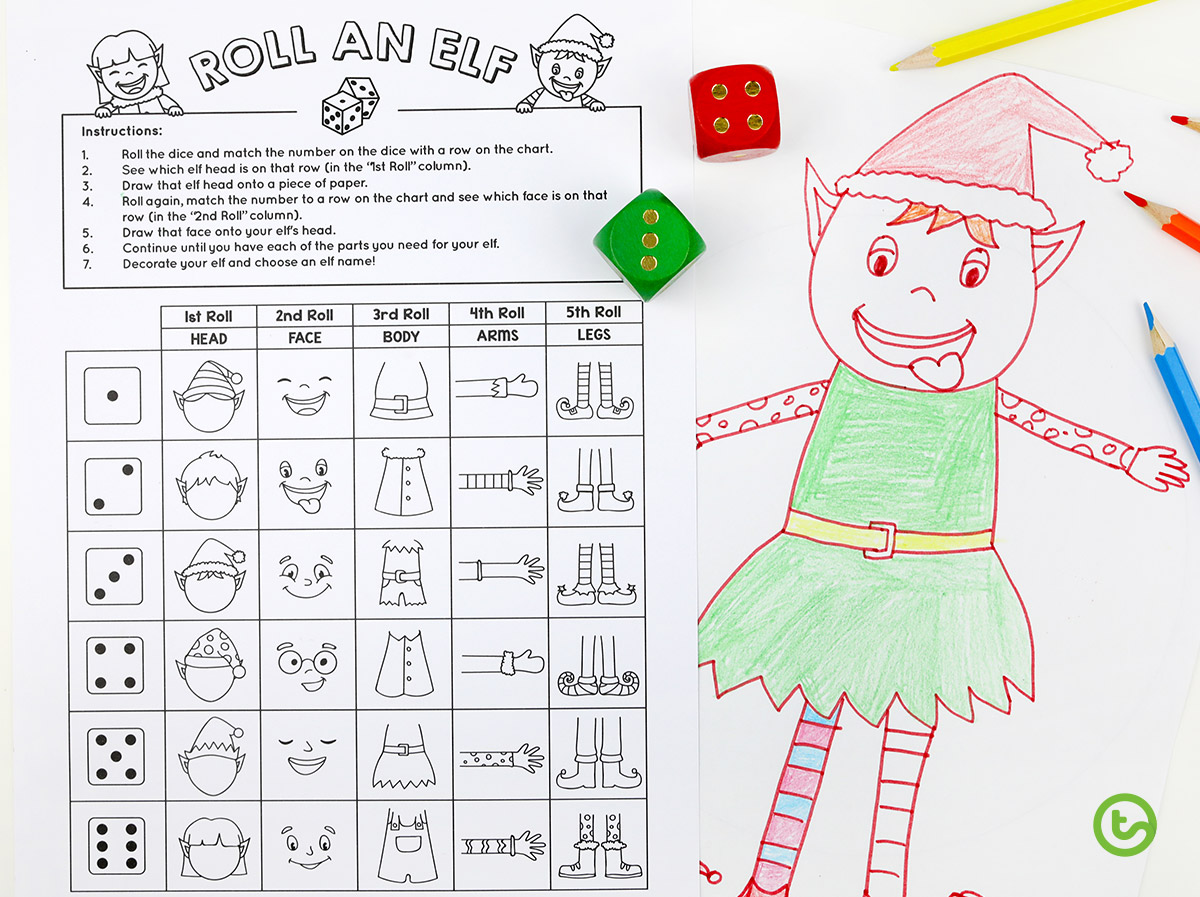 Christmas Hundreds Chart Mystery Pictures (Elf Included)
In this super cute Christmas Hundreds Chart Mystery Picture activity, students are required to colour squares on a hundreds chart following a simple list of numbers. When they have finished colouring, the mystery picture is revealed!
Check out Picture 8 if you are wanting an elf specific mystery picture.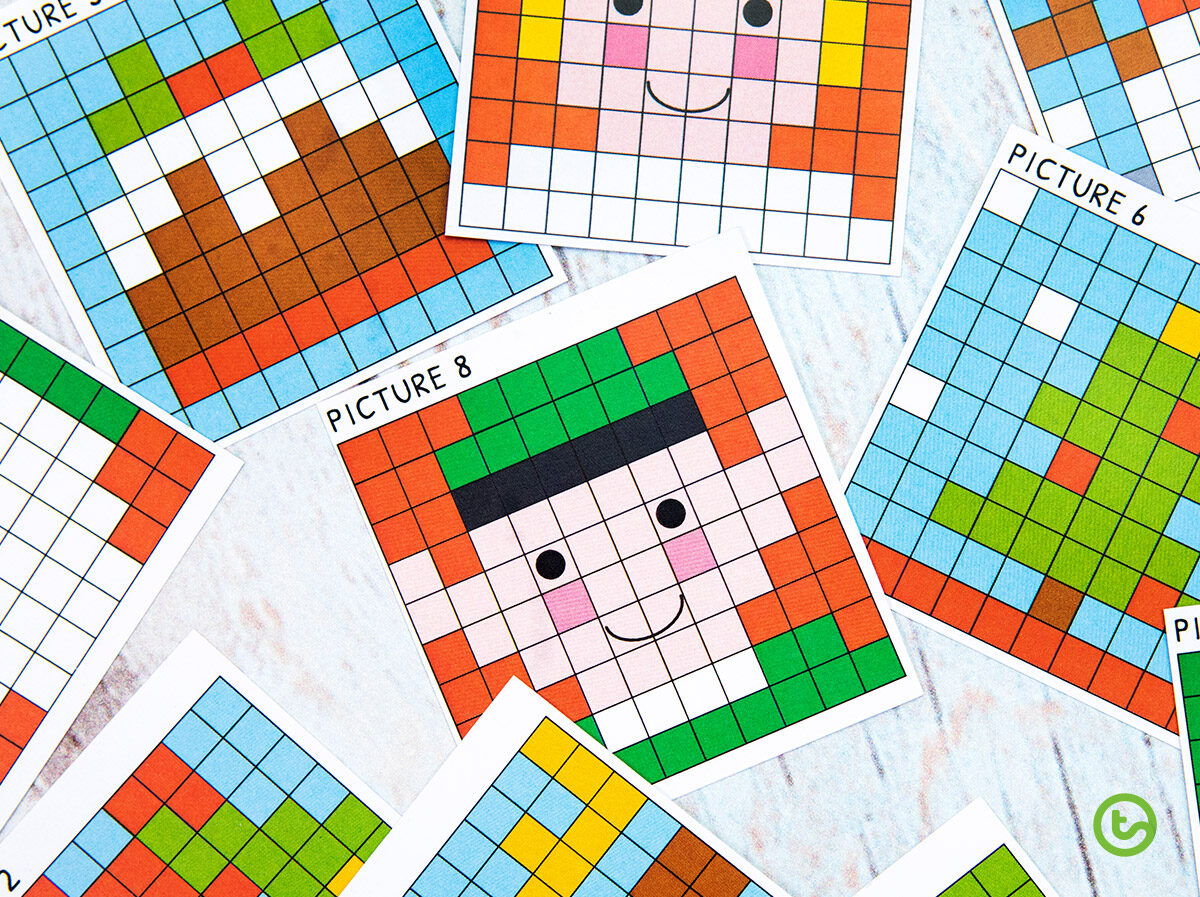 Elf Tree Topper Template
Ok, this one may not necessarily go on the fridge – but it was too cute to leave off the list – our Elf Tree Topper Template is the perfect hands-on Christmas craft activity to add to your collection of Christmas goodness.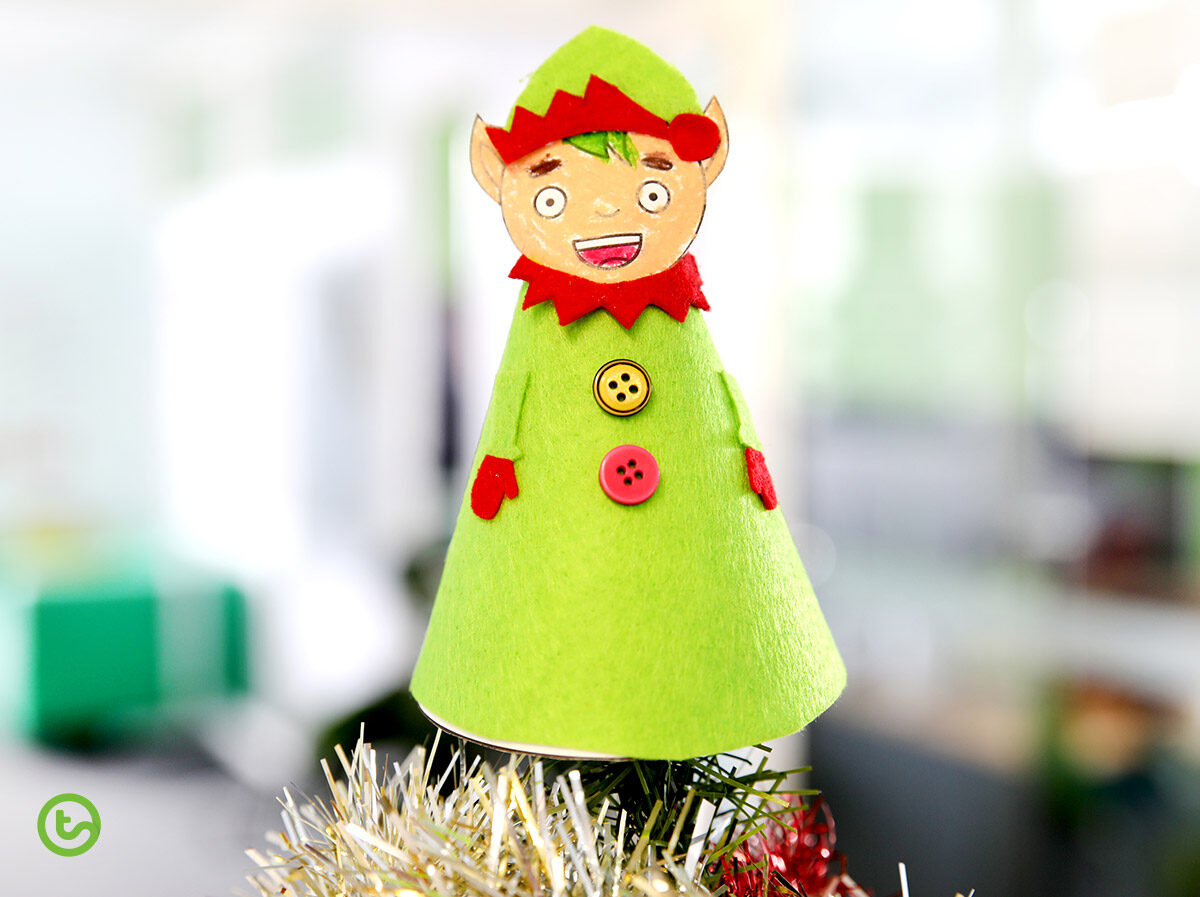 And that's a wrap! Some of the cutest elf craft activities going around don't you think?
For more Christmas goodness – check out our collection of Christmas craft ideas.