Looking for some fun activities to get you through those last few days before winter break? These elf crafts for kids are holiday-themed with some serious fun involved. Whether you want to turn on Prep & Landing as inspiration for your class — or just background noise — is up to you, but we dare say it will get your class in an elfing good mood along with elf coloring pages, elfie "selfies," elf bookmarks they can create as handmade gifts or to encourage reading, and more!
Elf Crafts for Kids
The beauty of elf crafts for kids, beyond the fact that they're ridiculously cute? The little creatures capture some of the magic of childhood.
Create an Elfie Selfie!
This is a great craft activity where students create their very own 'Elfie Selfie' to take home for the fridge. The download includes several templates to suit your students' capabilities.
Students can decorate the full elf body and glue their photo in the spot provided, or they can use body parts to put the elf together. Let them get creative and use buttons, cotton balls, oil pastels, felt pieces, and more to create their elf!
Do you have students that don't celebrate Christmas? There's an option for them too: Create a 'Selfie' Template.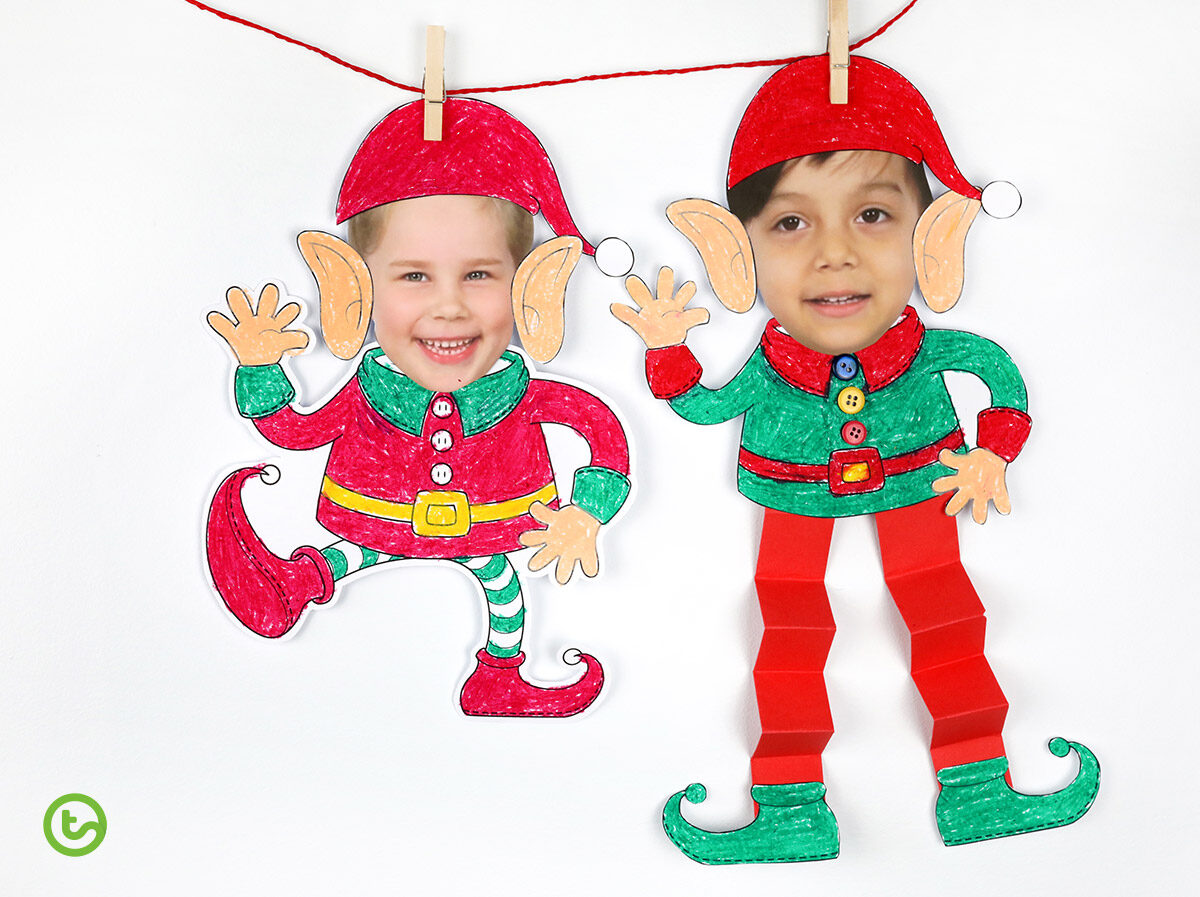 Color a Funky Elf
After the success of many of our other funky craft templates, such as the Funky Reindeer Template, we couldn't help ourselves and have created a Funky Elf Craft Template.
Students use different patterns to fill in the various sections of the elf. Then, they choose from a range of funky accessories (glasses, holly, presents, speech bubbles, and a hanging ornament) to complete their Christmas creation!
For those students who don't celebrate Christmas, why not use our Funky Snowman Craft Template or our Funky Gingerbread Craft Template instead.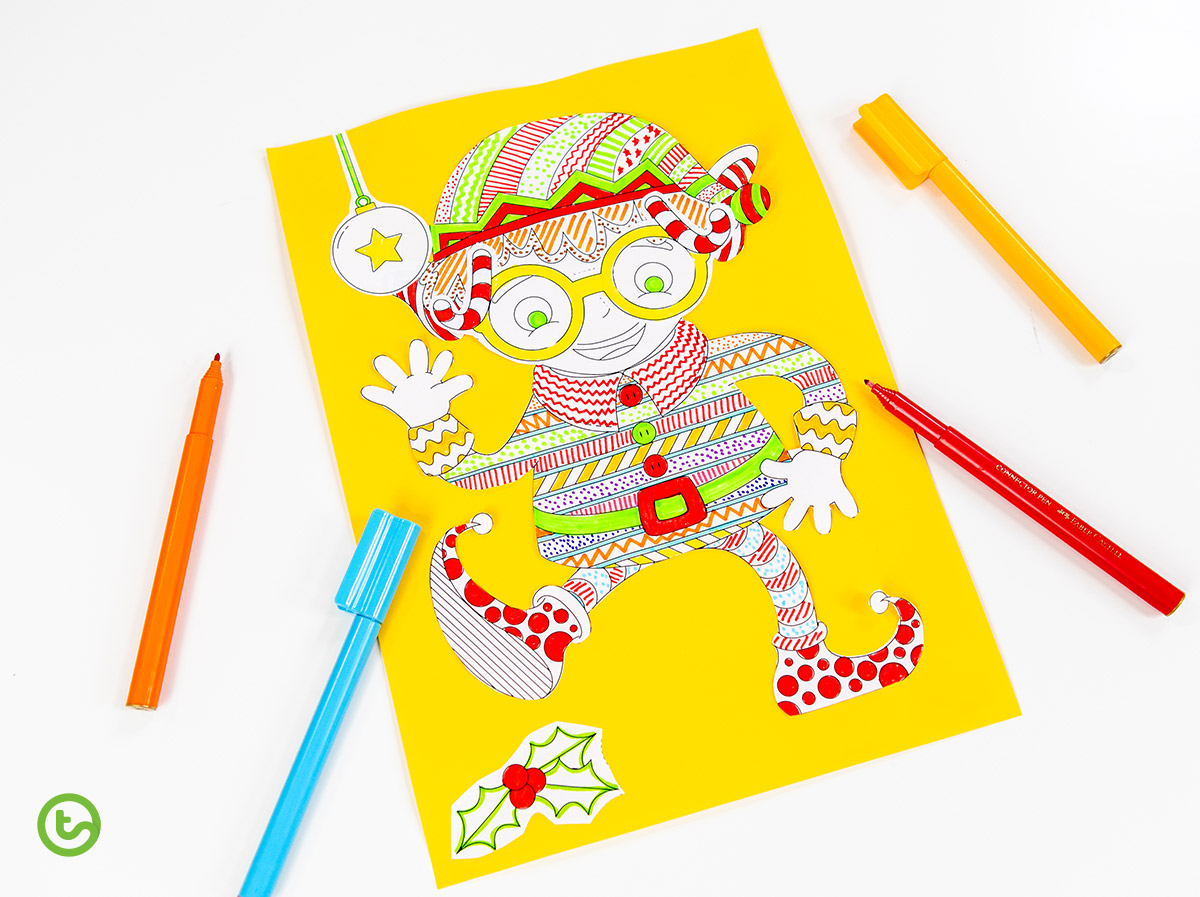 Elf Bookmarks
This elf holiday craft for kids doubles as a great handmade gift for students to give to a bookworm in their life — or take home for reading over winter break! These little elves fit right on the corner of the page to hold their spot! Not sure if the elves are right for your class? There are other characters too — print the bookmark templates here!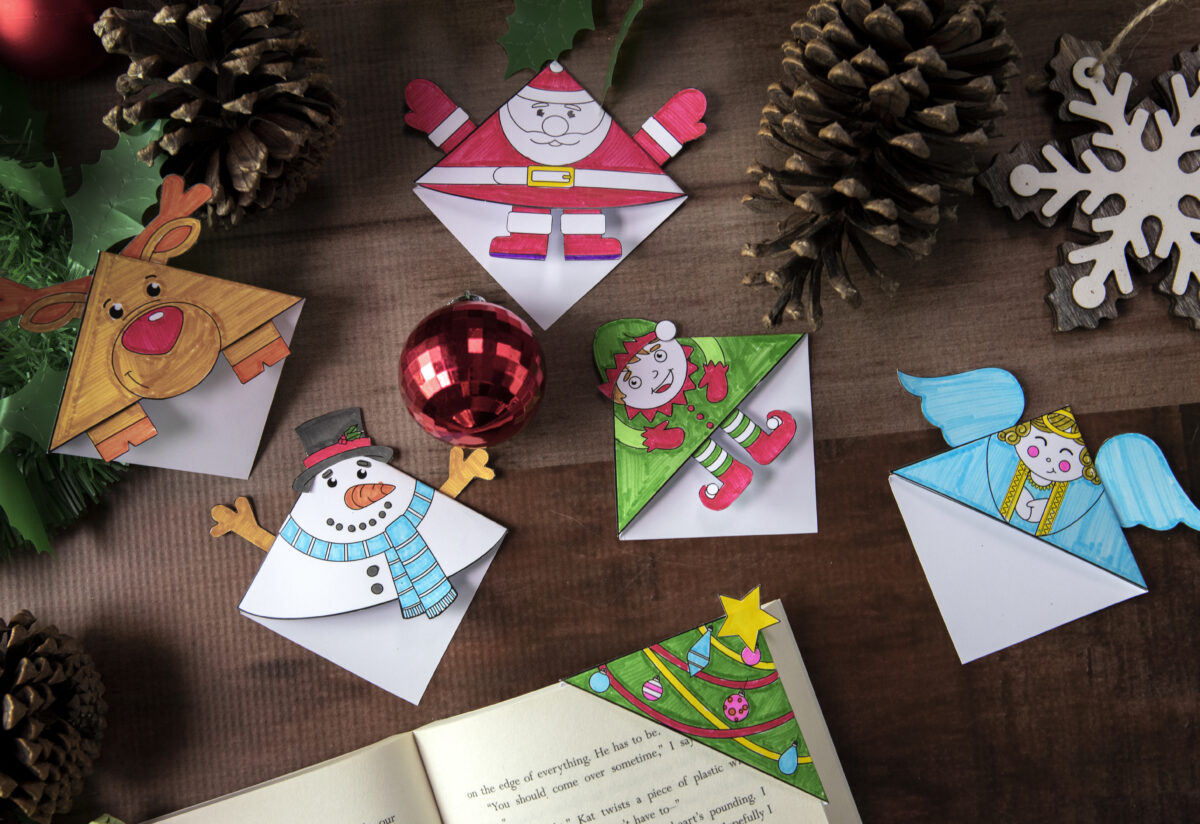 Practice Patterns with Elves
Patterns are right at the heart of learning math, and this Elf pattern is so much fun your students won't even realize they're learning math! After they complete the pattern, they can color in their little elves for some fun artwork.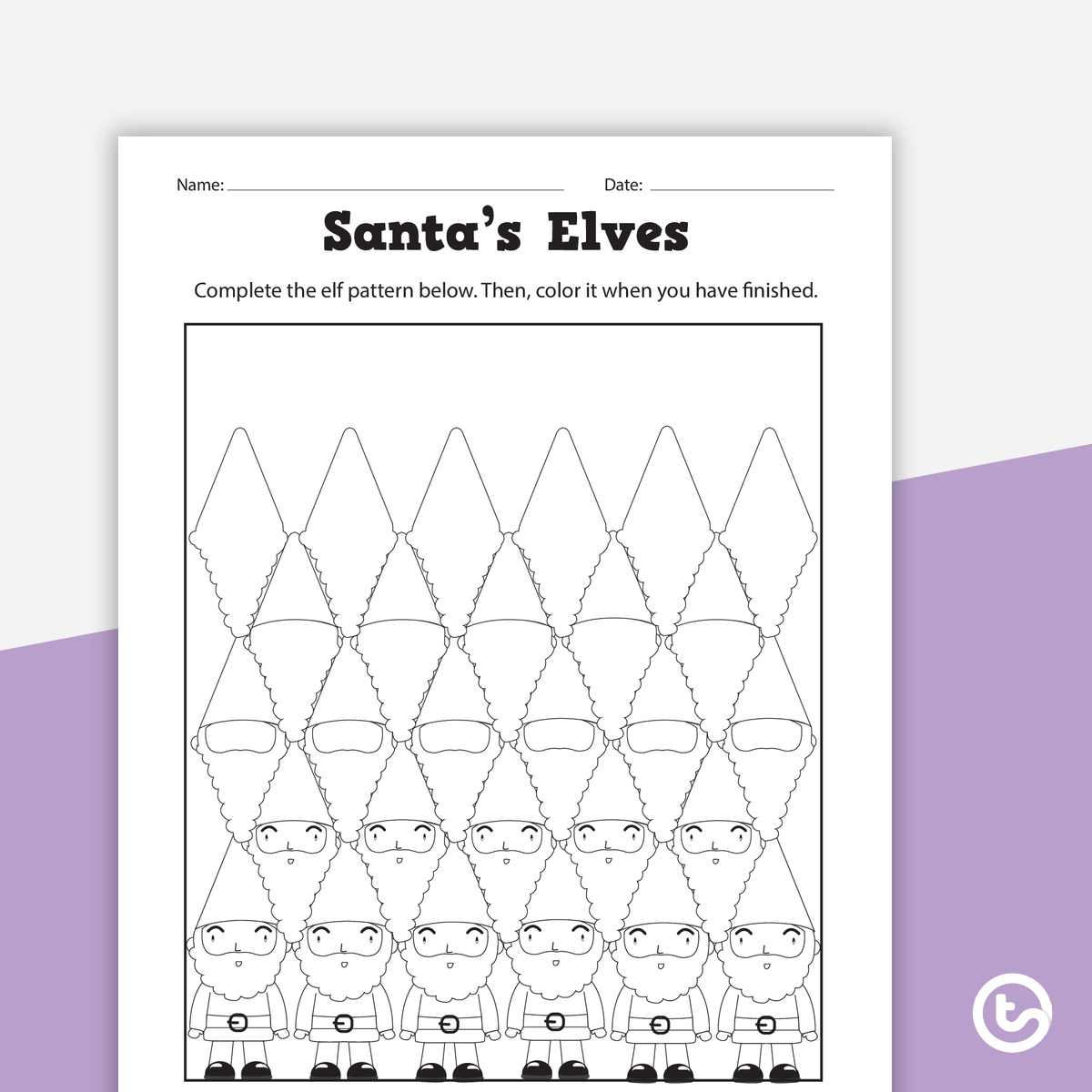 Roll to Create an Elf
Practice direction following and create some fun with the Roll an Elf Template.
Instructions:
Roll the die. Match the number rolled to a row on the chart, and see which feature is in the '1st Roll' column. Draw it onto a blank piece of paper.
Roll again. Match the number to a row on the chart, and see which feature is in the '2nd Roll' column. Add this element to your drawing.
Continue in this same manner until you have all five elements of your elf drawn.
Give your elf a name, and write it above your drawing.
Write a narrative text that includes your elf as the main character.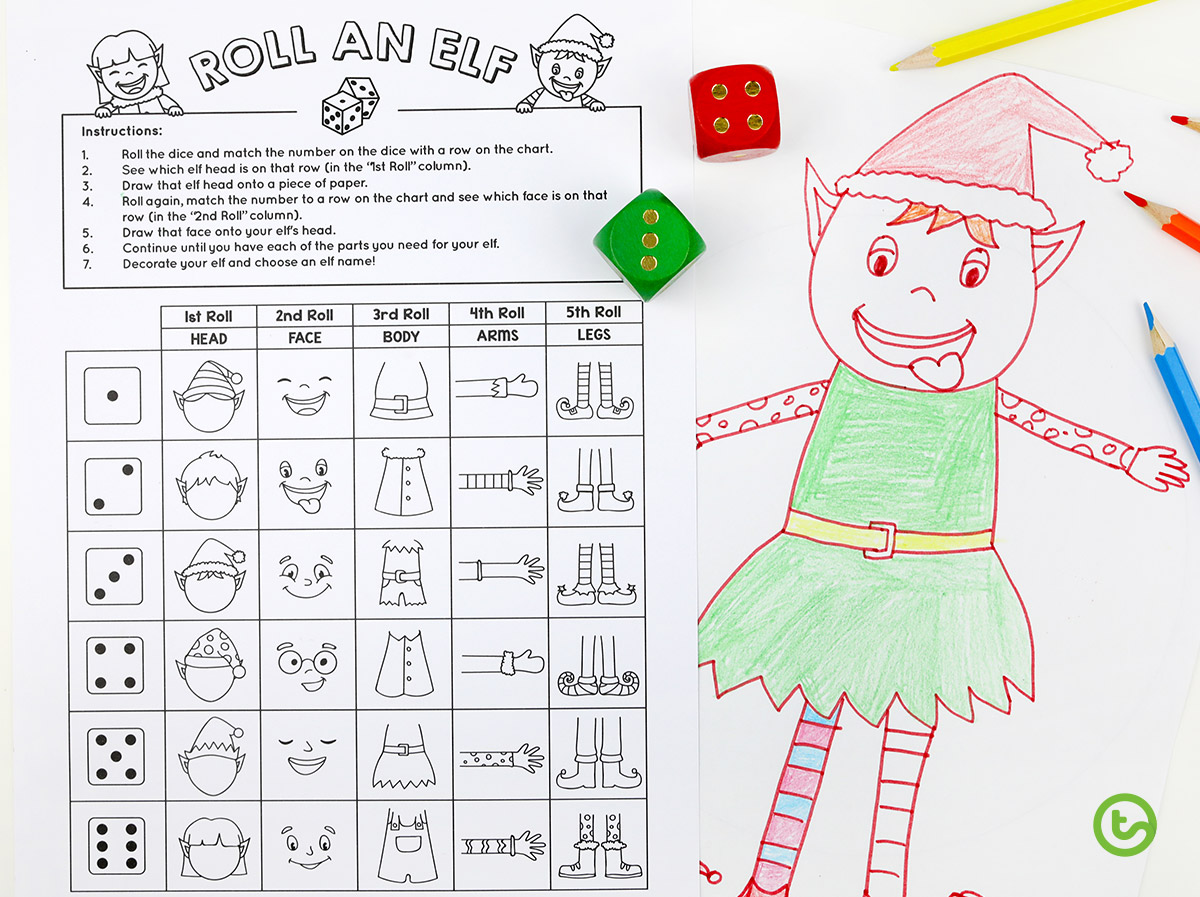 For those students who don't celebrate Christmas, why not use our Roll to Create a Gingerbread House instead?
Holiday Hundreds Chart Mystery Pictures (Elf Included)
In this super cute Holiday Hundreds Chart Mystery Picture activity, students must color in specific squares on a hundreds chart. When they have finished coloring, the mystery picture is revealed!
Tip: Check out Picture 8 if you are looking for the elf craft for kids.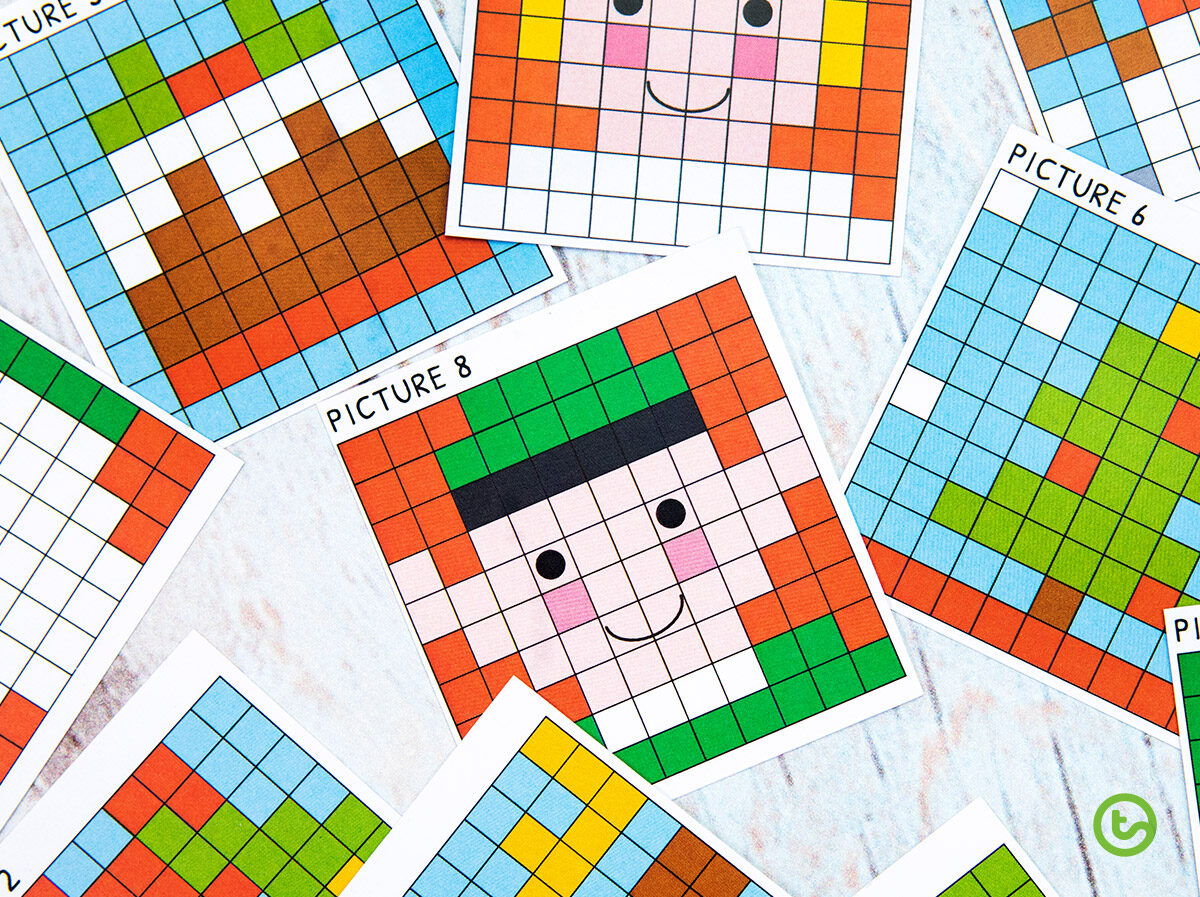 Elf Tree Topper Template
Ok, this one may not necessarily go on the fridge, but it was too cute to leave off the list! Our Elf Tree Topper Template is the perfect Christmas craft activity to add to your collection of holiday goodness.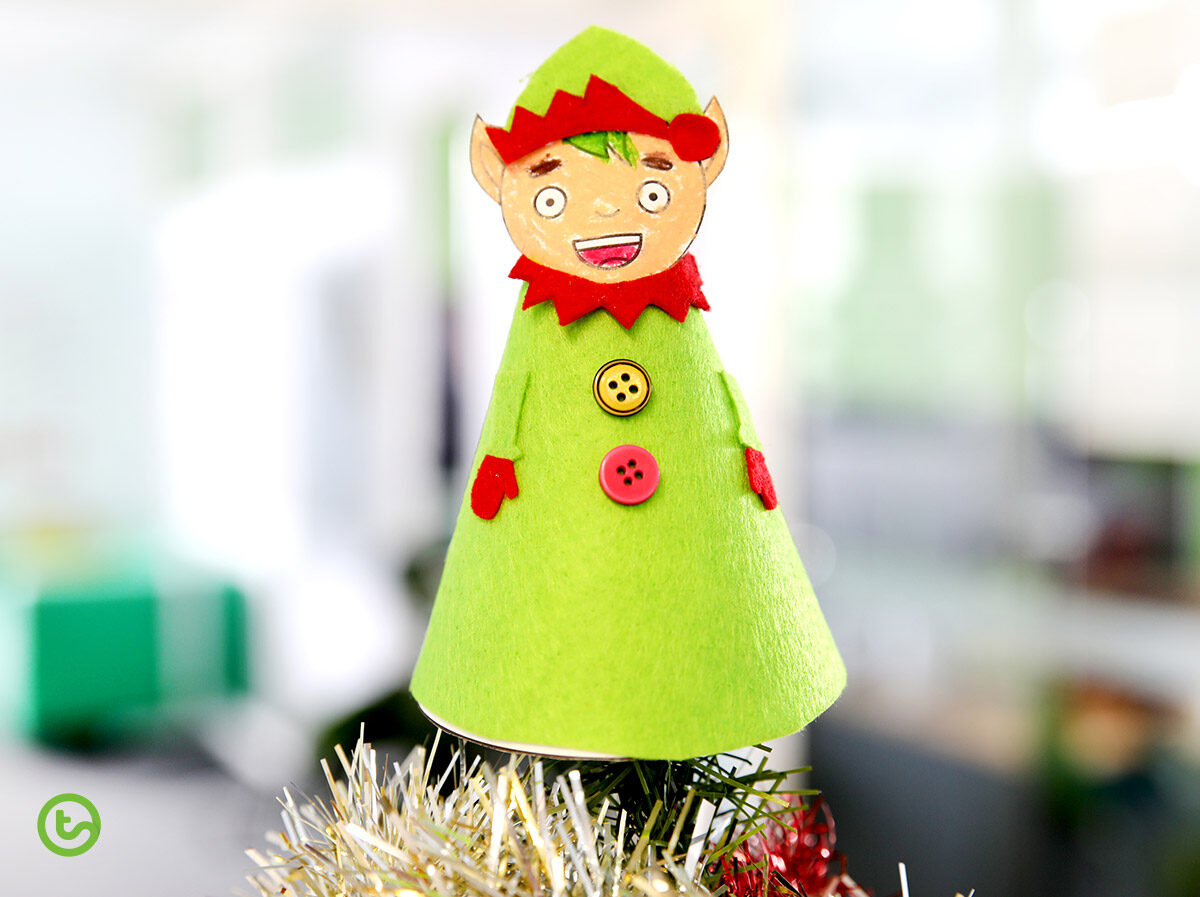 Looking for more elf-themed activities? Try some of these!
[resource:3224814][resource:2088926]
For more holiday goodness – check out our collection of winter holiday ideas.