Filling a classroom library with diverse books is a win for every student. But maybe you've noticed your classroom reading nook could use more children's books representing the Asian American and Pacific Islander community?
We've got you covered.
No doubt you already know the values of diverse classroom books for students. They form what Ohio State professor emeritus and education expert Rudine Simmons Bishop once called a "mirror" for marginalized students who are able to see themselves represented on the pages of their classroom favorites. And for other students, Bishop says diverse books open up a window to people unlike themselves.
Children's Books by Asian American Authors
Here are some children's books by Asian American authors and featuring Asian characters to consider adding to your classroom library.
For elementary school: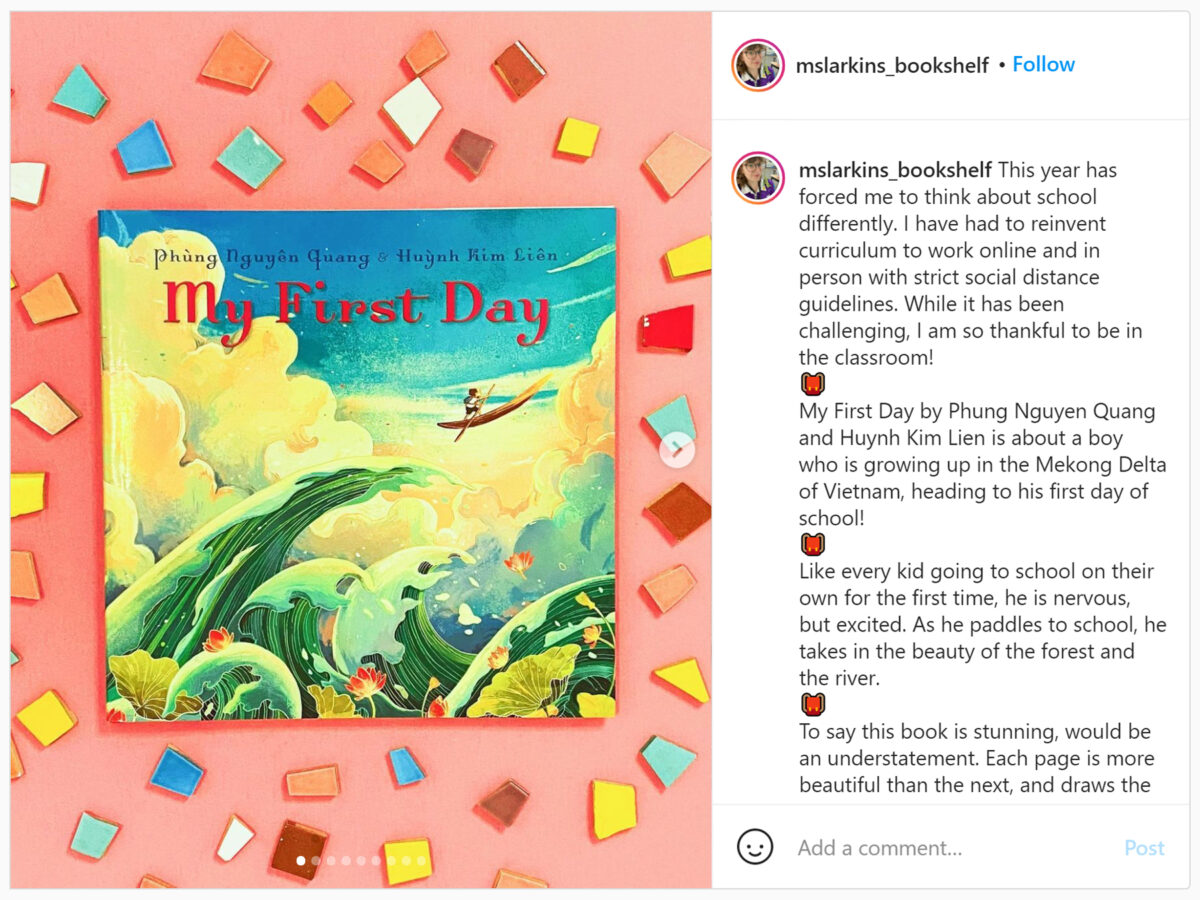 My First Day by Phung Nguyen Quang and Huynh Kim Lien
First day of school fears know no boundaries, and My First Day by Phung Nguyen Quang and Huynh Kim Lien is the beautiful story of a young Vietnamese boy's adventures to reach his school. Instagrammer @MsLarkins_Bookshelf says stunning is a bit of an understatement for this first day of school favorite. "Each page is more beautiful than the next and draws the reader into the young boy's world," the second grade teacher promises.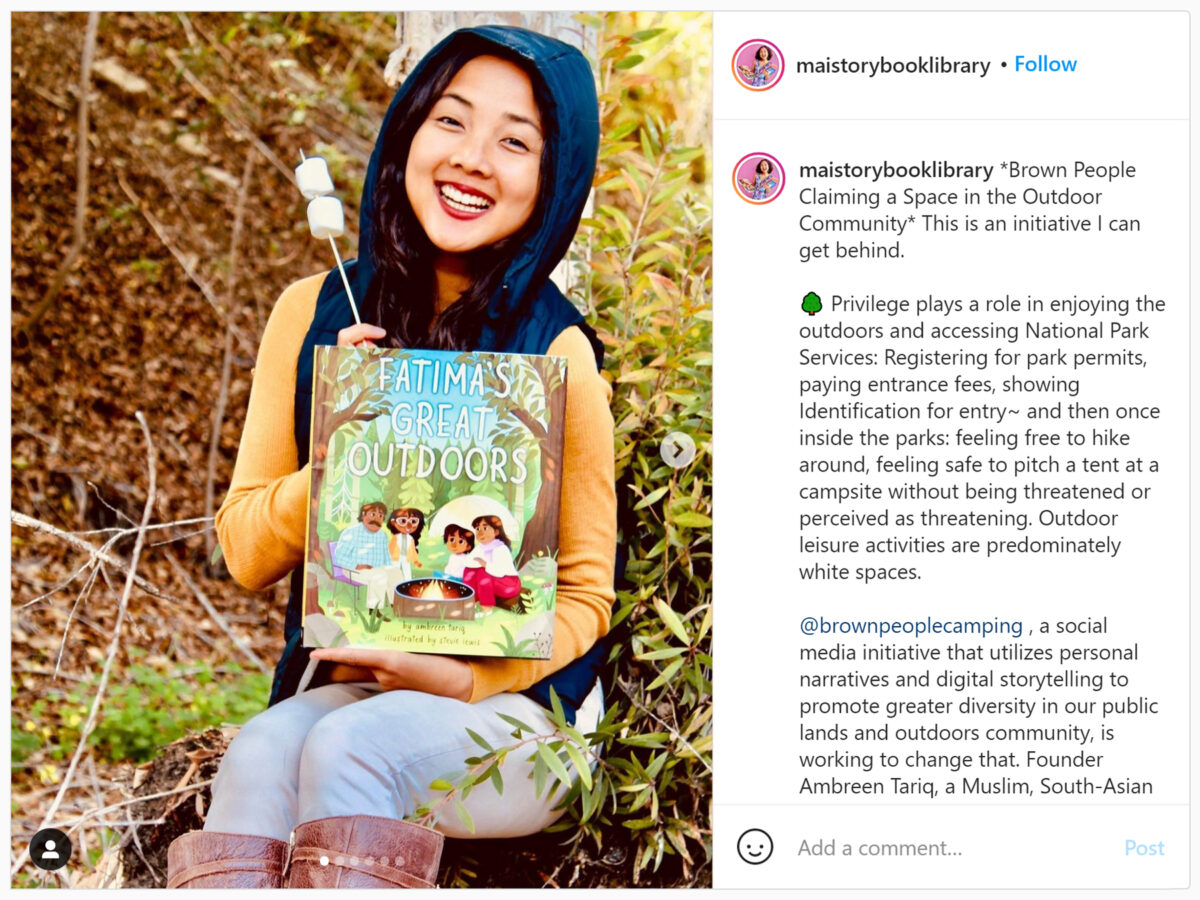 Fatima's Great Outdoors by Ambreen Tariq
Written by Ambreen Tariq, Fatima's Great Outdoors tells the story of an immigrant family's first-ever camping trip in their new Midwestern United States community, and there's plenty of magic to be found beneath the stars! Tariq is a Muslim, South-Asian immigrant, and the adventure-loving writer behind Brown People Camping, a social media campaign dedicated to increasing diversity in outdoor activities. Instagrammer Maya Espiritu of @Maistorybooklibrary says her book "shows that no matter what hardships may arise, love and joy can be created when family is together, and that culture and traditions are comforts that give us strength and resilience."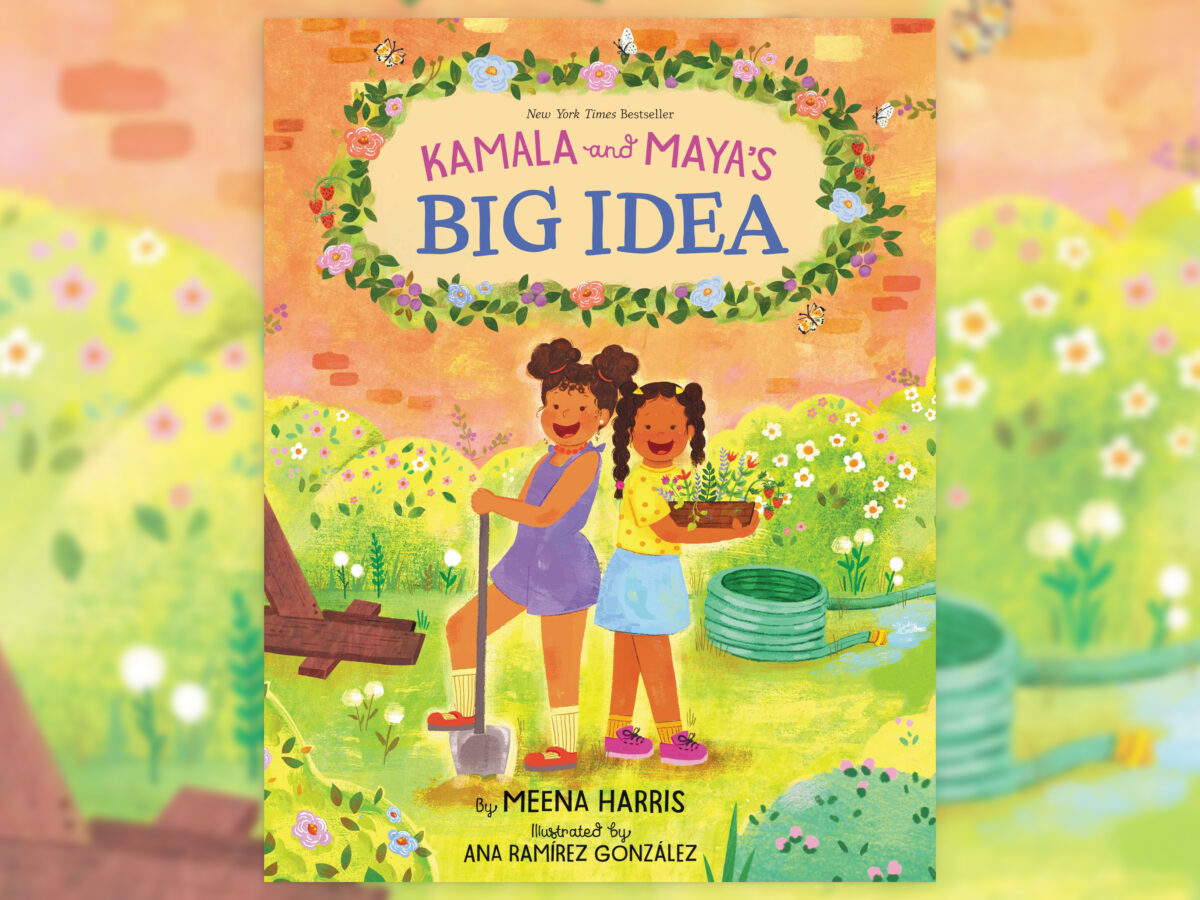 Kamala and Maya's Big Idea by Meena Harris
Written by Meena Harris, niece of Vice President Kamala Harris, Kamala and Maya's Big Idea is an empowering tale of two South Asian American girls with a very big project. They want to turn the empty lot at their apartment building into a playground. Based on a true story, this is a book to teach kids that everyone can make a difference, no matter how young!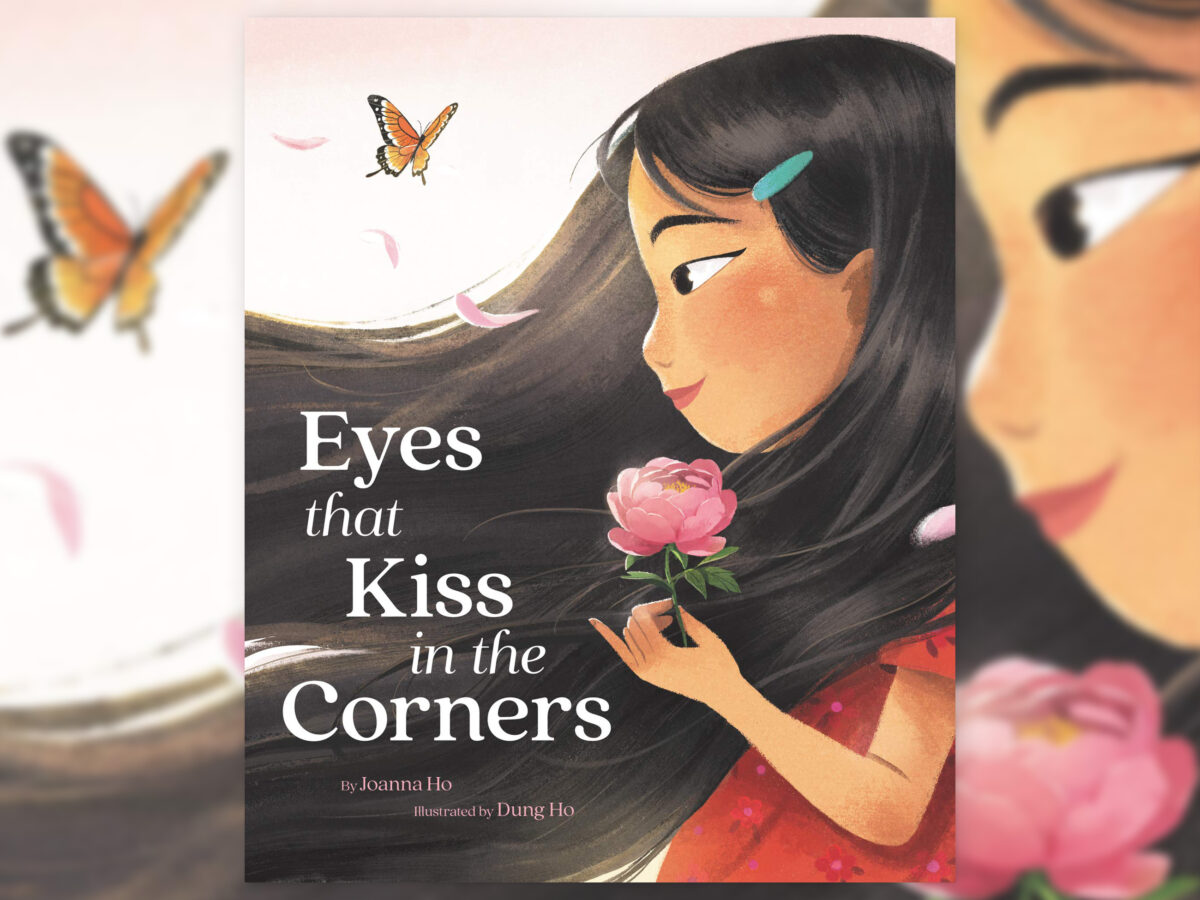 Eyes That Kiss in the Corners by Joanna Ho
A little girl of Asian heritage notices that her eyes look a little different from those of other girls in her class in Eyes That Kiss in the Corners by Joanna Ho. Through examining the eyes of her much-beloved grandmother, mother, and sister, she comes to realize that her features are yet another thing to love about herself. Tilly and Marian, of the popular Instagram account @babylibrarians, call Eyes That Kiss in the Corners "a gorgeous celebration of Asian-shaped eyes, and one of … favorite children's books this year." Sounds like a must-add to us!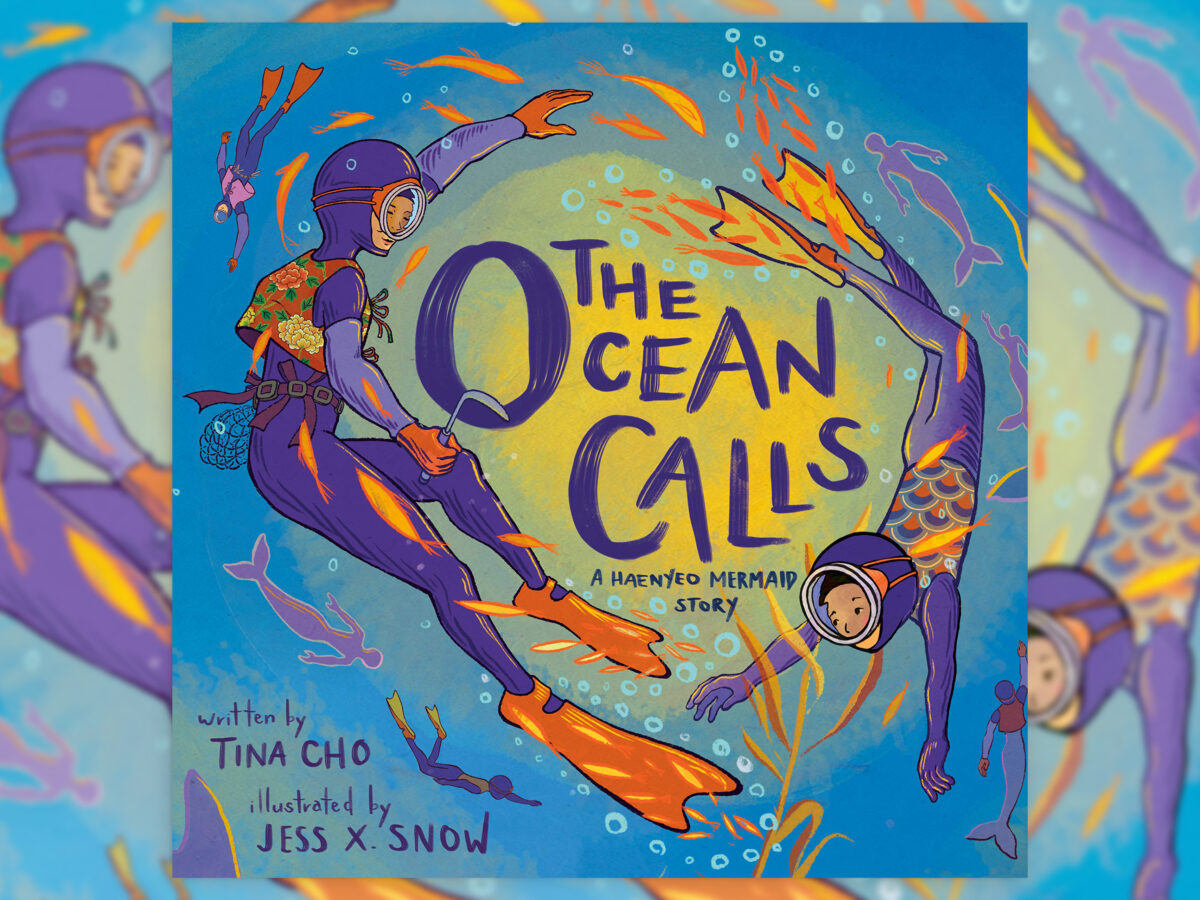 The Ocean Calls: A Haenyeo Mermaid Story by Tina Cho
A Kirkus Best Children's Book award winner in 2020, The Ocean Calls: A Haenyeo Mermaid Story by Tina Cho is a perfect supplement to STEM lessons on sea life and ecology, as well as a touching tale of family and learning to trust one another. The book's main character, Daeyeon, is a Korean girl who longs to be a haenyeo (cliff diver) like her grandmother, free diving off the coast of Jeju Island, but she's afraid. With her grandmother's guidance, Daeyeon finds the courage to answer the ocean's call.
---
Encourage your class to pick their favorite books with some of our favorite reading resources!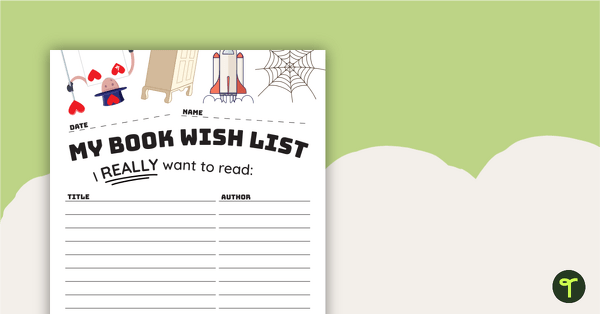 teaching resource
A book wish list for students to compile over time.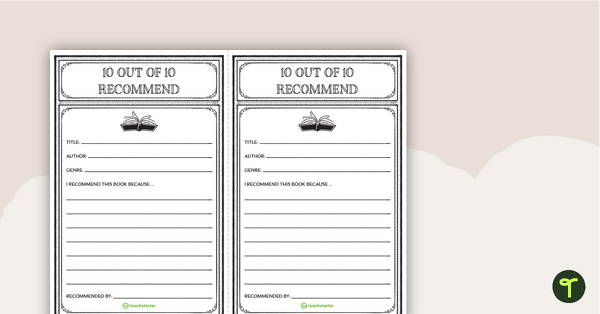 teaching resource
A template for students to recommend books they have read.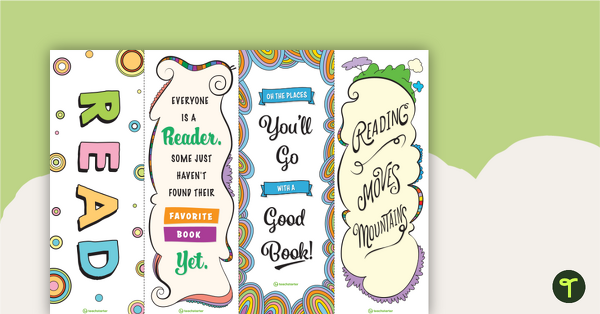 teaching resource
A set of 4 reading inspired bookmarks.
---
For middle schoolers:

Measuring Up By Lily LaMotte
Graphic novel fans, get ready to take a bite out of Measuring Up, the story of Cici, a tween who has just moved from Taiwan to Seattle, far away from her beloved A-ma. With A-ma's birthday coming up, Cici is determined to celebrate her own way here in the United States while putting her culinary skills to the test.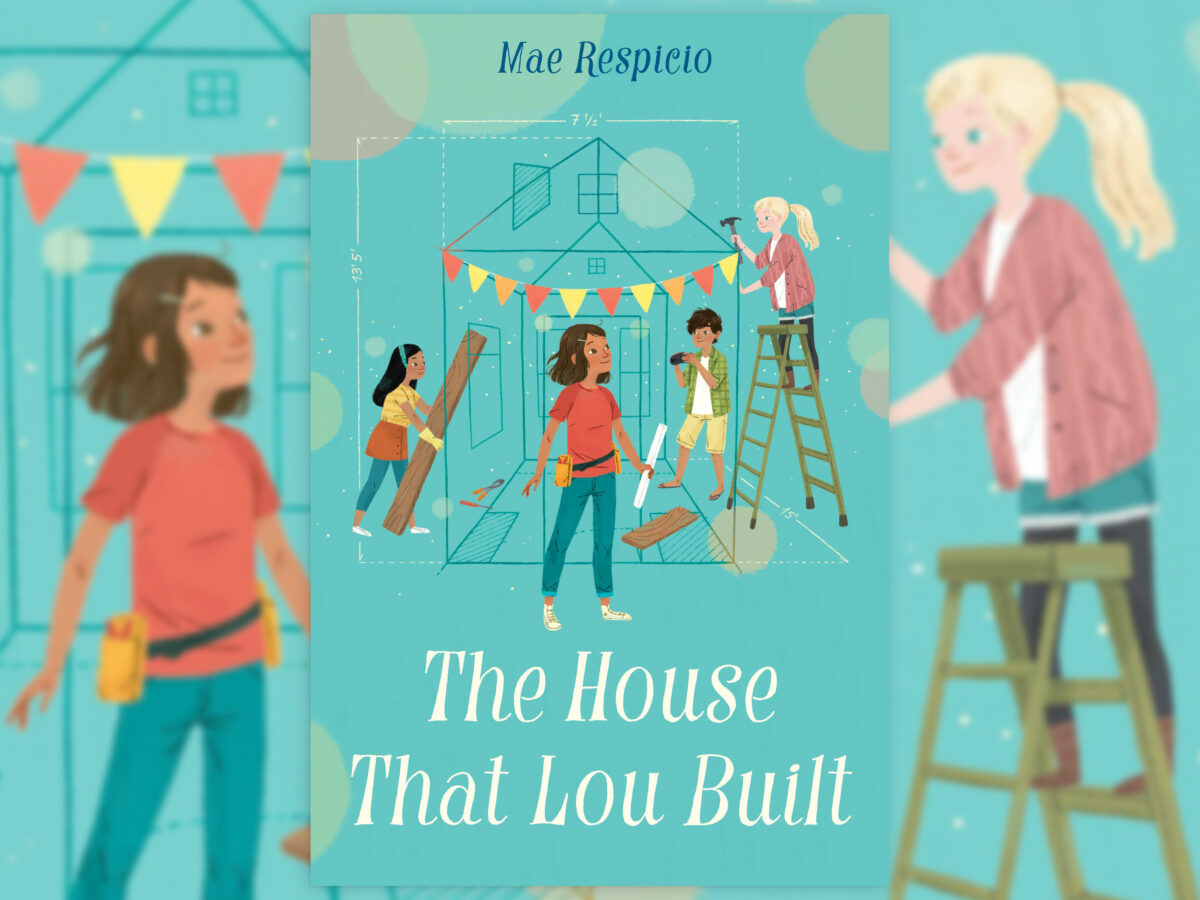 The House That Lou Built by Mae Respicio
Lou loves her huge Filipino family, but sometimes she just wants some space! The House That Lou Built is a middle-grade novel by Mae Resipicio that examines every tween's battle between independence and needing their family with a story that's both warm and funny.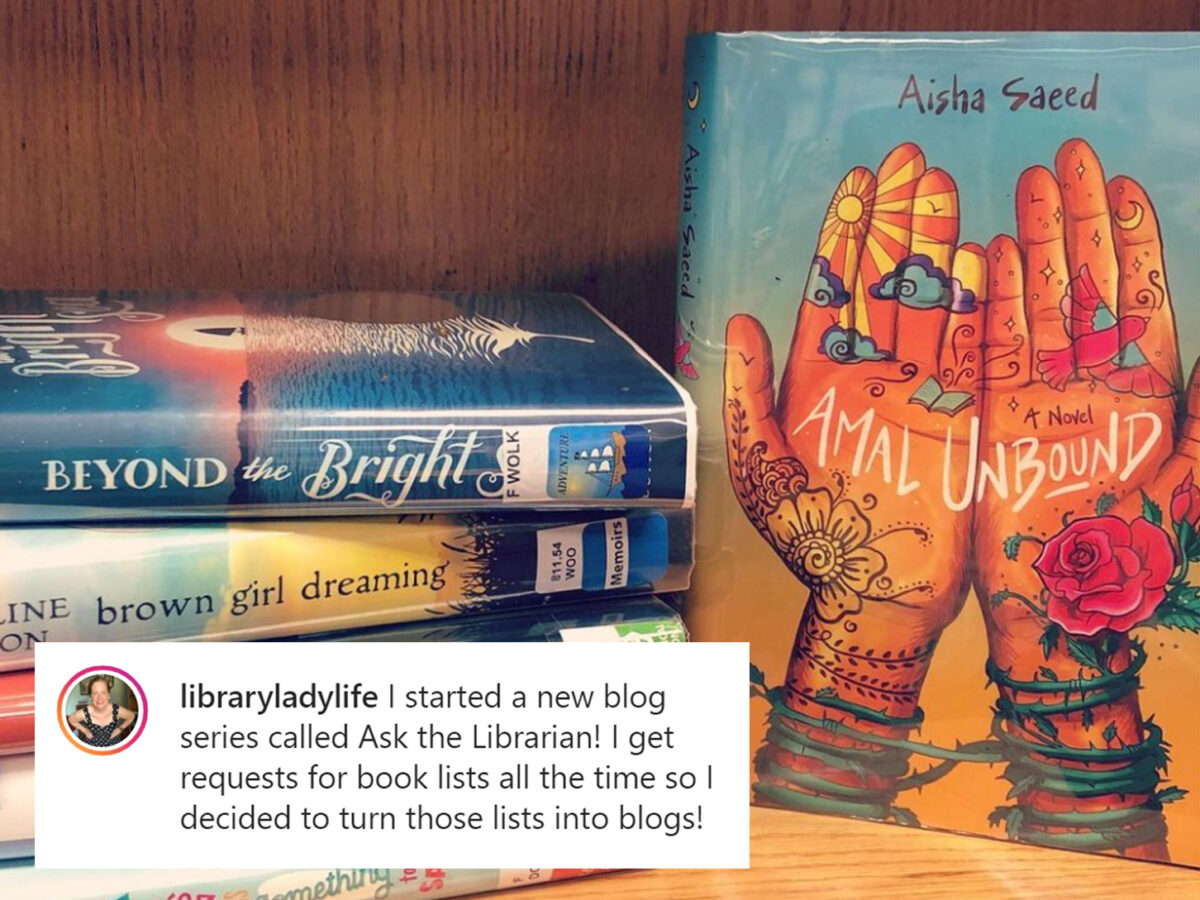 Amal Unbound by Aisha Saeed
Twelve-year-old Amal has always dreamed of growing up to become a teacher, but her dreams of an education are dashed when she accidentally insults someone in the family ruling her Pakistani town. Written by Aisha Saeed, one of the founding members of the We Need Diverse Books Campaign, this book is a must-add for anyone looking for middle-grade novels with female protagonists, says Instagrammer and librarian @libraryladylife.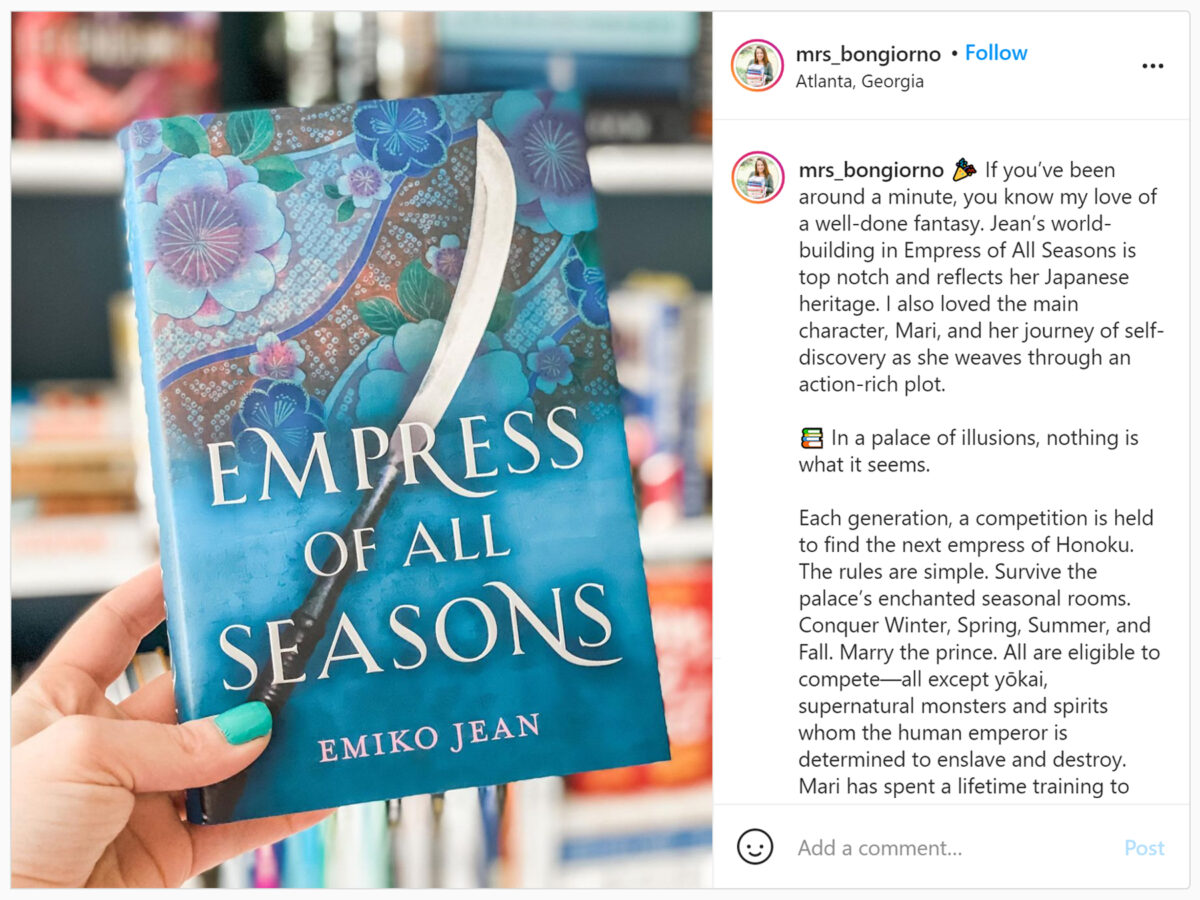 Empress of All Seasons by Emiko Jean
This fantasy novel suggestion comes from Georgia teacher and Instagrammer @mrs_bongiorno who says Emiko Jean's Empress of All Seasons is a "beautifully written, edge-of-your-seat YA fantasy." Jean uses Japanese folklore to enrich her world-building, crafting a story of Mari, a young girl who's spent her life training to be an empress.
Are you building your classroom library? Share your favorite books with us on Instagram! Tag @teachstarter_us.