You know how much we love teachers! So here at Teach Starter we are constantly striving to find new, exciting ways to deliver value to you guys! We've got some exciting news to share with you. This week we've launched the brand new podcast for teachers, For the Love of Teaching.
What's the Teach Starter Podcast All About?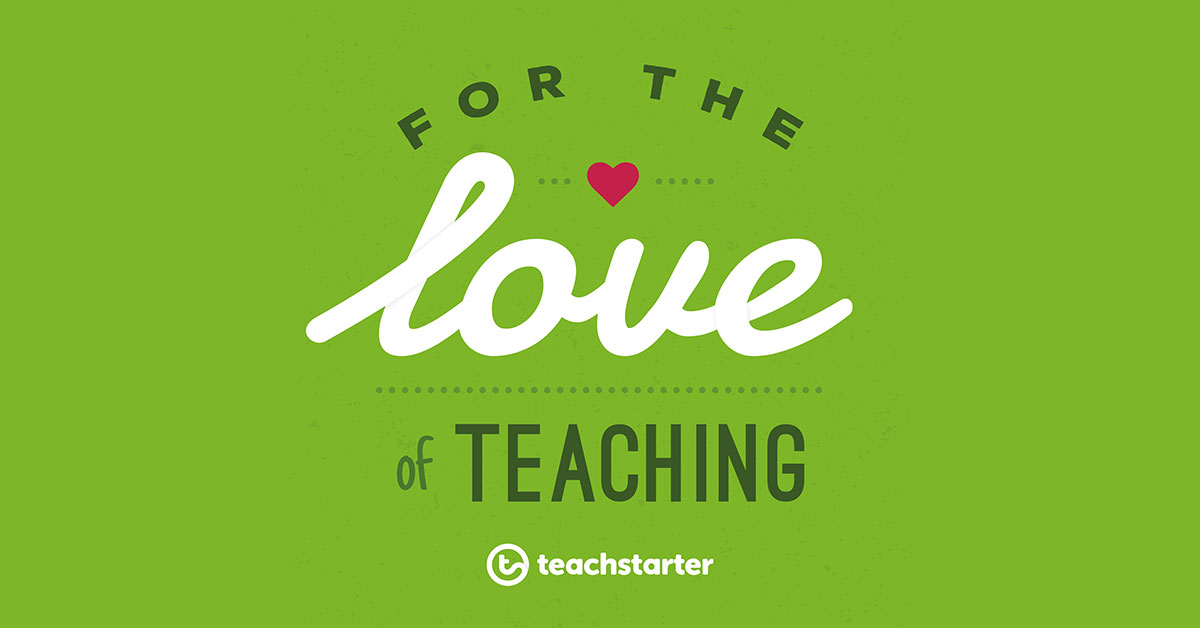 We love our community of Aussie teachers, and we noticed a distinct lack of any podcasts for teachers in the education category which are by teachers. You may already know that many of the Teach Starter team members are teachers ourselves. Our vision for the Teach Starter podcast is to bring you stories, laughs, advice and support from the real teachers we interview.
Teachers get teachers.
Teaching is a tremendous career path to take. It's full of ups and downs. We need to work together and individually to ensure our well being.
For the Love of Teaching will explore the real, the uplifting and the funny parts of the job.
There will be six episodes in Series One. A new episode will be live each month. Make sure you subscribe so you'll be first to know when each new episode goes up!
Episode One – Gabbie Stroud
Our very first Teach Starter podcast guest is the wonderful Gabbie Stroud, who wrote the real, raw book Teacher. I wanted to find out from her how teachers can keep the heart in teaching.
Key points from the episode include:
[7:48] "I started to realise that teaching, the true teaching and that beautiful work that I loved to do and that I was good at and that was meaningful, that had slipped away. The job had changed and become something else."
[10:44] "What I would suggest to teachers now, is that they make some really brutal decisions."
[16:19] "In our obsessive data collection in education that we've got going on at the moment, no-one's tracking those teachers that leave after the fifth year."
[25:15]"That moment. How they look at you with this look in their eyes their little eyes are shining and the look on their face is 'Did you see me do that'?"
Episode Two – Ceri Edwards
In Episode Two of the new Teach Starter podcast, I'll be chatting with the inspiring, upbeat and energetic Ceri, who teaches in rural South Australia and has built a community of supportive teachers in the Instagram world! Find her at Our Creative Classroom (and be sure to watch her stories, she's hilarious!).
We'd love for you to follow us on out new podcast journey, and to spread the word about For the Love of Teaching far and wide! So don't forget to subscribe for the latest episodes!
If you know an inspirational, everyday teacher who would make an engaging podcast guest for our second series, please drop us a comment below and we'll be in touch!