Teacher Assistants answer to many titles and take on many different roles. They are our silent heroes, full-time multi-tasking Ninja warriors and our flexible friends.
It might sound obvious but the first step to making effective use of a Teacher Aide's precious time is to make a conscious decision about how to use the time and to plan for it. If you're lucky enough to have been allocated assistance from a Teacher Aide, read on to find out how you and your students can get the most out of this precious time.
Get to Know Your Teacher Aide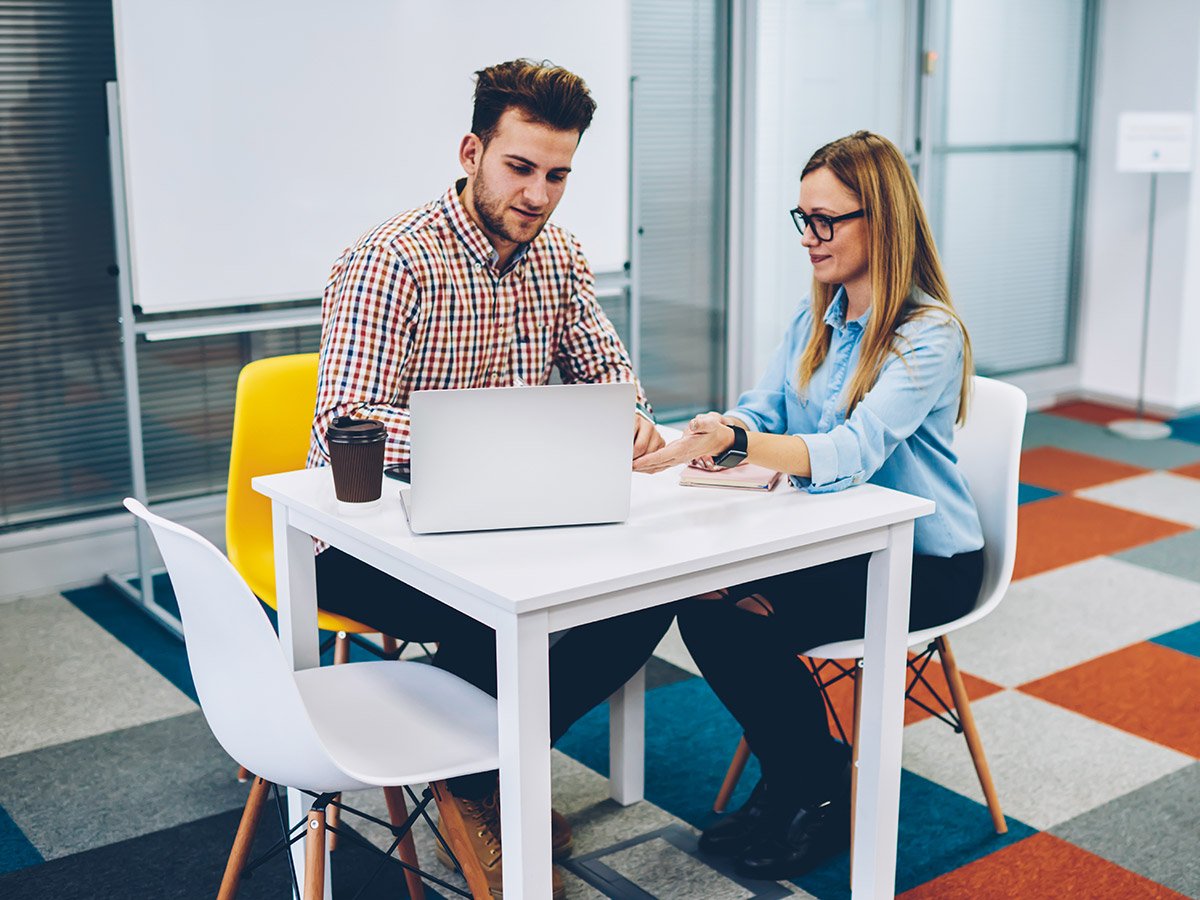 Don't underestimate the power of making a connection and investing time in getting to know your TA. Remember it's likely that the TA in your classroom is going to be your superhero for the rest of the academic year!
To get things off to a great start, schedule an informal meeting with your Teacher Aide. Find out a little bit about them and let them know how grateful you are for their help and support. Take the time to ask your TA a few questions that will help you to determine their skill set, their work style and most importantly to define their role.
What do you consider to be your strengths as a Teacher Aide?
What aspects of your role do you enjoy the most?
What aspects of your role do you not enjoy?
How can I make your job easier?
From here, you'll need to decide whether your Teacher Aide will be involved in instructional teaching or in supporting students to develop 'soft skills' such as good working habits, resilience and perseverance. If your TA will be involved in instructional teaching, make sure that they have the necessary qualifications, professional development and support.
It's important to remember that there is no 'one size fits all' of how to use a teacher aide effectively and that your decisions should be in line with your school policy.
---
Create a Teacher Aide Folder
I guarantee that you will save yourself a huge amount of time in the future, if you set up a Teacher Aide Folder now. A Teacher Aide Folder is incredibly useful and should include key information about your class from a basic class list to computer passwords. Your Teacher Aide Folder should include all the 'need to know' stuff and its purpose is to set your TA up for success!
When you are deciding what information to include in your TA Folder, ask yourself these questions:
What does my TA need to know on a daily basis to save time and work efficiently?
What does my TA need to know about my students to enable them to differentiate and meet individual needs? 
I used our elegant Vintage Roses Printable Teacher Diary Resource Pack to set up a well organized TA Folder. I included:
[resource:2379274][resource:2379282][resource:2379358][resource:2379338]
Don't forget to include any important information regarding medical needs, impairments or any other additional needs related to your students. It could be as simple as letting your TA know that a particular student benefits from sitting away from distraction or close to the whiteboard.
---
 Create a Teacher Aide Day Plan
When you have established what your Teacher Aides role will be, it's time to plan how you will use their time effectively. Decide when, where and with whom your TA will have the greatest impact using their unique skill set.
Create a day plan that clearly outlines what lessons will be taking place and you would like your Teacher Aide to do during your allocated TA time.
Bear in mind that TA's are not always best-placed working with lower attaining students. There is no disputing that it can be very beneficial for your TA to work with a small group to consolidate or accelerate teaching and learning. However, it's important to remember that less confident students need the same amount of time and teaching instruction from you, their classroom teacher.
Ensure that the students in your class who need the most support spend no less time with you than other members of the class. When it comes to using Teacher Aide time effectively, it's best to avoid:
asking a Teacher Aide to spend their time cutting and laminating
assigning TA's to particular students for long periods of time
asking your TA to work outside of the classroom with groups for the majority of the time
asking your TA to work in an ad-hoc and unplanned way.
---
Teacher Aide Visibility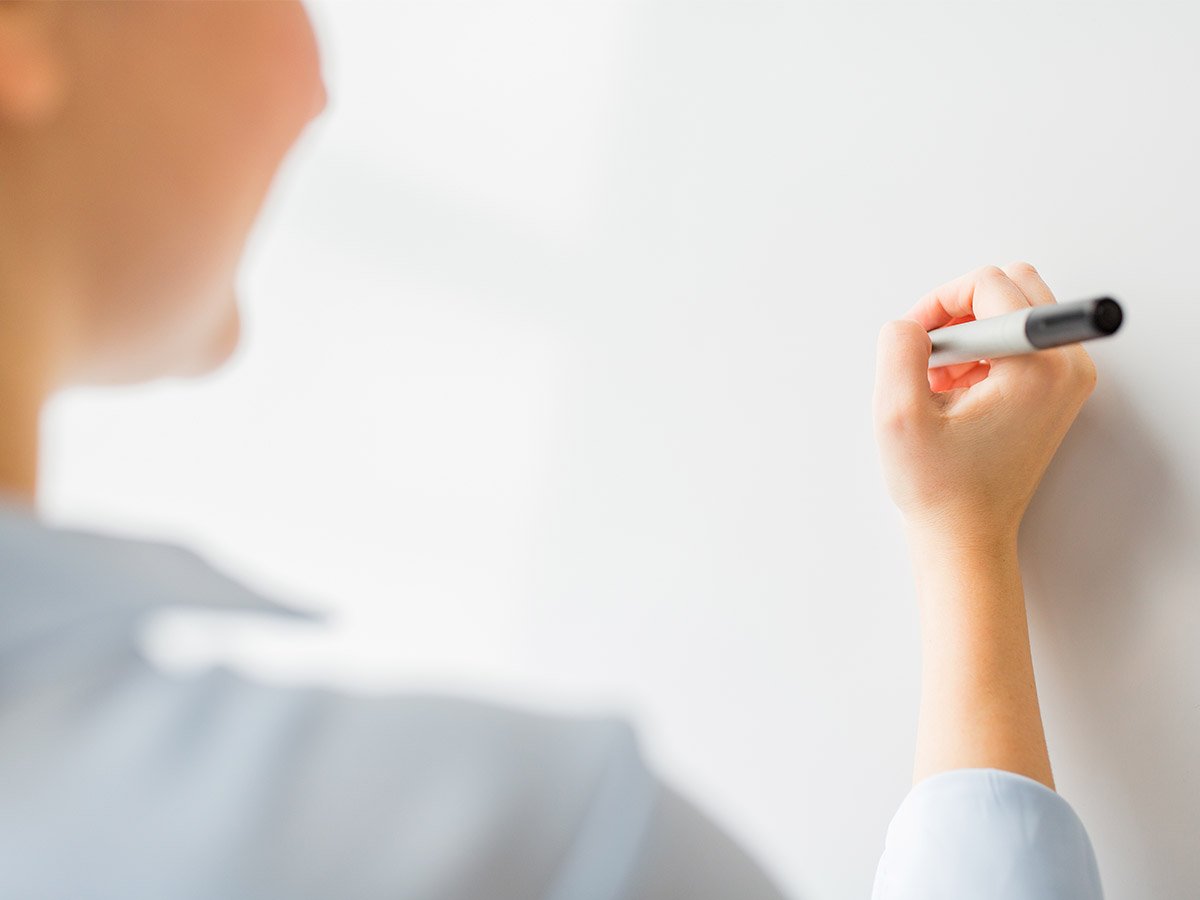 More often than not Teacher Aides are asked to work with small groups in or out of the classroom to support student learning. However, I would also recommend mixing it up and giving your TA the opportunity to contribute to the whole class in a visible way.
There are many benefits to making your Teacher Aide more visible in the classroom. Why not ask confident TA's if they would be happy to be the class scribe during shared writing tasks, to demonstrate resources or equipment. Perhaps you could encourage your Teacher Aide to focus on stretching your students' curiosity and reasoning ability by asking open-ended questions.
This approach to using a Teacher Aide time benefits the whole class, raises your TA's profile and helps to break down any misperception that TA's work with less confident students only. Of course, you'll need to ensure that your TA is both qualified and comfortable to contribute in this way.  It's also important to notes that your TA should not replace direct instruction teaching from the classroom teacher.
---
Create a Teacher Aide Resource Pack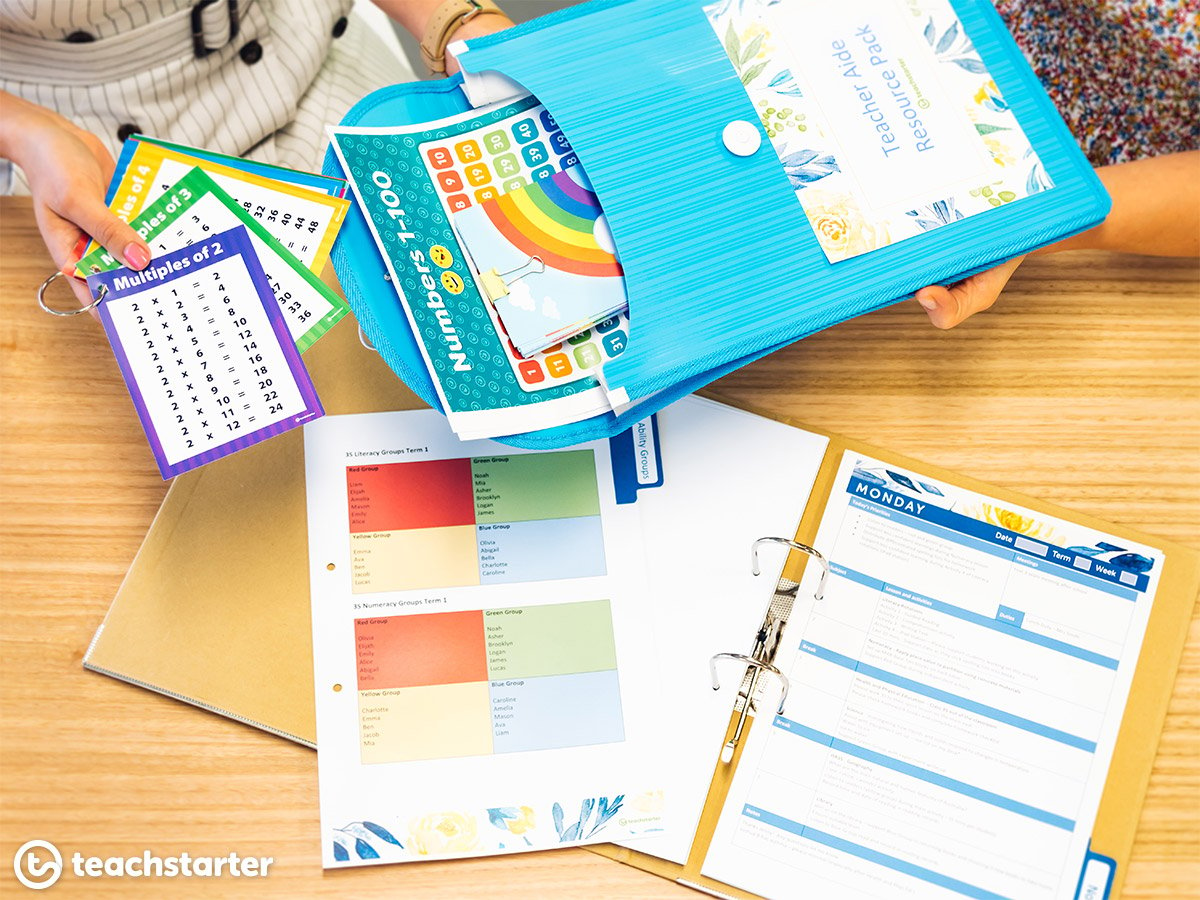 Give your TA the tools that they need to do their job well by creating a Teacher Aide Resource Pack.
There's nothing more frustrating for a TA  than having to rummage around for teaching resources at the last minute. It's the ultimate time waster.
Use your TA time effectively by creating a ready-to-go folder that includes essential resources such as posters and flashcards to teach Literacy and Numeracy concepts. You might even like to include a few Math Games that will help your TA to build positive relationships with students.
I used the Vintage Roses Printable Teacher Diary – Front & Back Cover and an A4 document folder to create a portable pack of teaching resource essentials. The resources that you choose to include will depend upon the year level and specific needs of your class. As a guide, I included:
---
Create the Right Learning Space
We all know the importance of creating a learning environment that inspires students to love learning. It is equally important that you set up the right learning space for your TA. If you are planning to ask your TA to work in a designated room or area outside of the classroom, it's a good idea to spend some time creating a well-organized space that includes simple classroom displays and motivational posters.
If you are time poor (who isn't), you could always give your TA the time and resources needed to create their own teaching and learning environment.
Encourage your Teacher Aide to set up a space that feels warm, inviting and inspiring by choosing from our collection of Motivation Teaching Resources and Classroom Theme Packs.
[resource:1696818][resource:2120418][resource:20118][resource:2095870]
For more ideas about setting up a positive learning environment read Bron's Blog Effective Classroom Setup – How to Totally Nail it!
---
Reading and Comprehension Strategies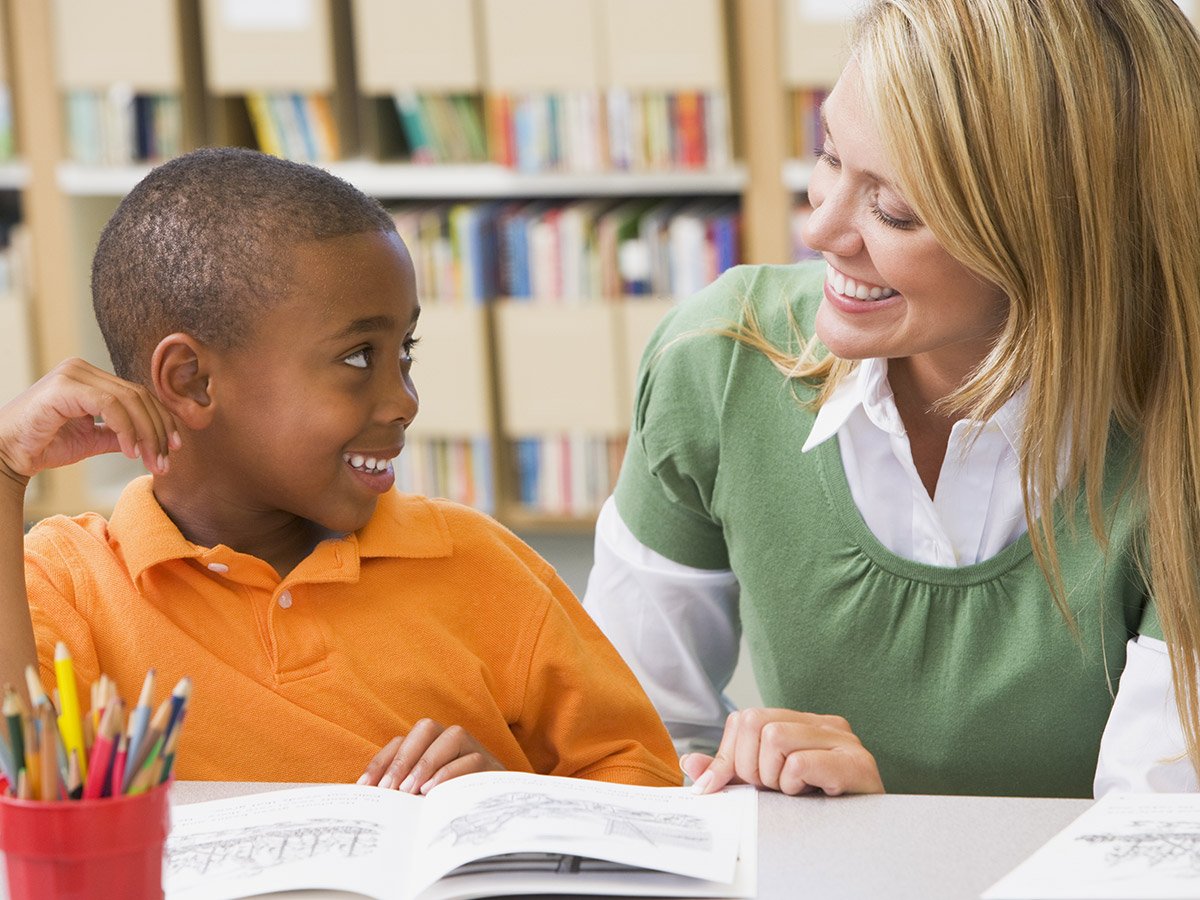 Teacher Aides are often asked to listen to readers, to facilitate guided reading and to support during reading comprehension tasks. While TA's are often highly qualified, you may find that some are grateful for information on the comprehension strategies that you use in your classroom and question prompts.
Check out our collection of Reading and Comprehension Strategies Teaching Resources for helpful posters and powerpoint presentations that could be used to support your TA.
[resource:1885130][resource:1885110][resource:1885038][resource:1885078]
---
Debrief and Catch Up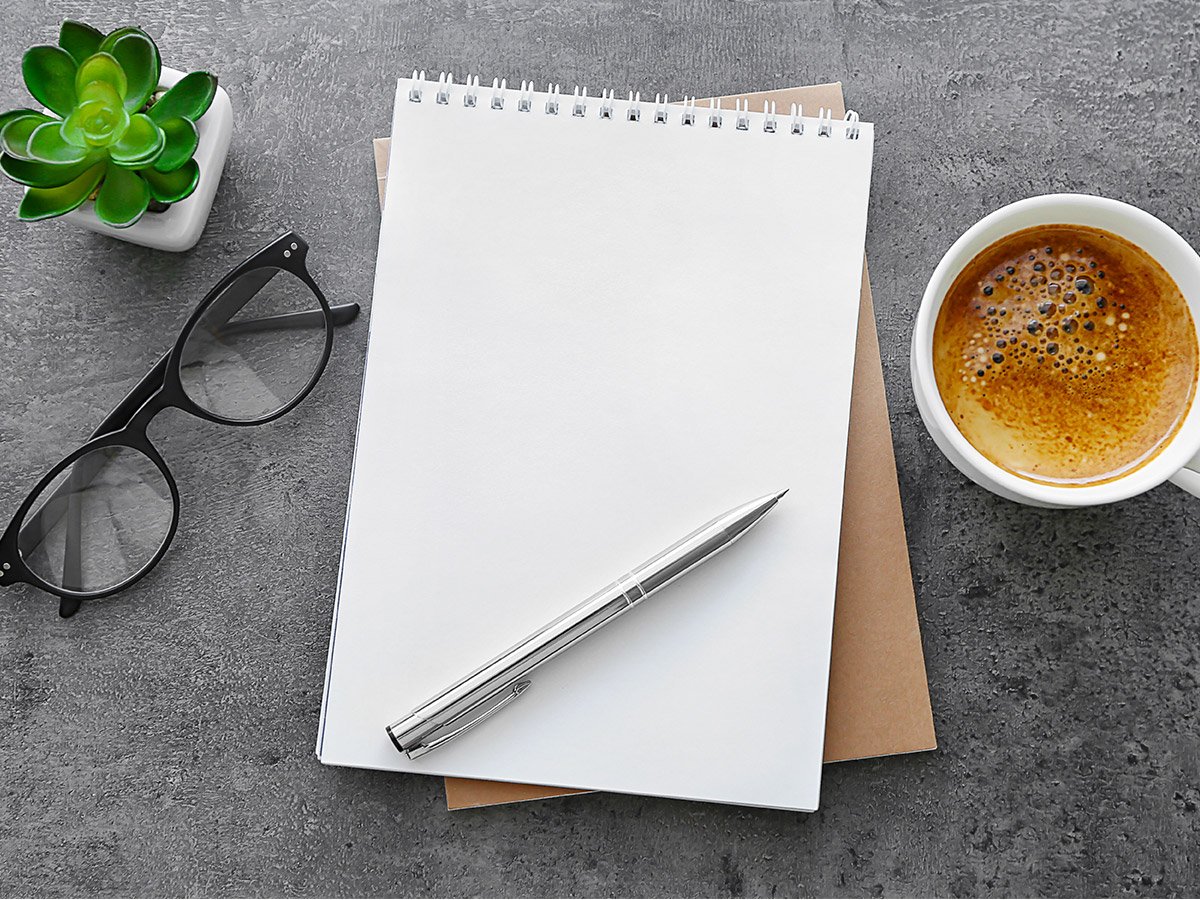 Communication is a vital component of working effectively with a Teaching Assistant. Just as it is important to communicate plans before learning experiences, it is also crucial to share feedback. Feedback from your Teacher Aide regarding student achievement and progress can form an important part of your formative assessment and will help to inform future planning, teaching and learning.
During the busy, fast-paced school day, it's not always possible to sit and discuss things in person and in a timely way. So, it's a good idea to set up a TA Communication Notebook to ensure that you get feedback. A Teacher Aide Communication Notebook doesn't have to be fancy, there just needs to be one!
---
Remember to Say 'Thank You'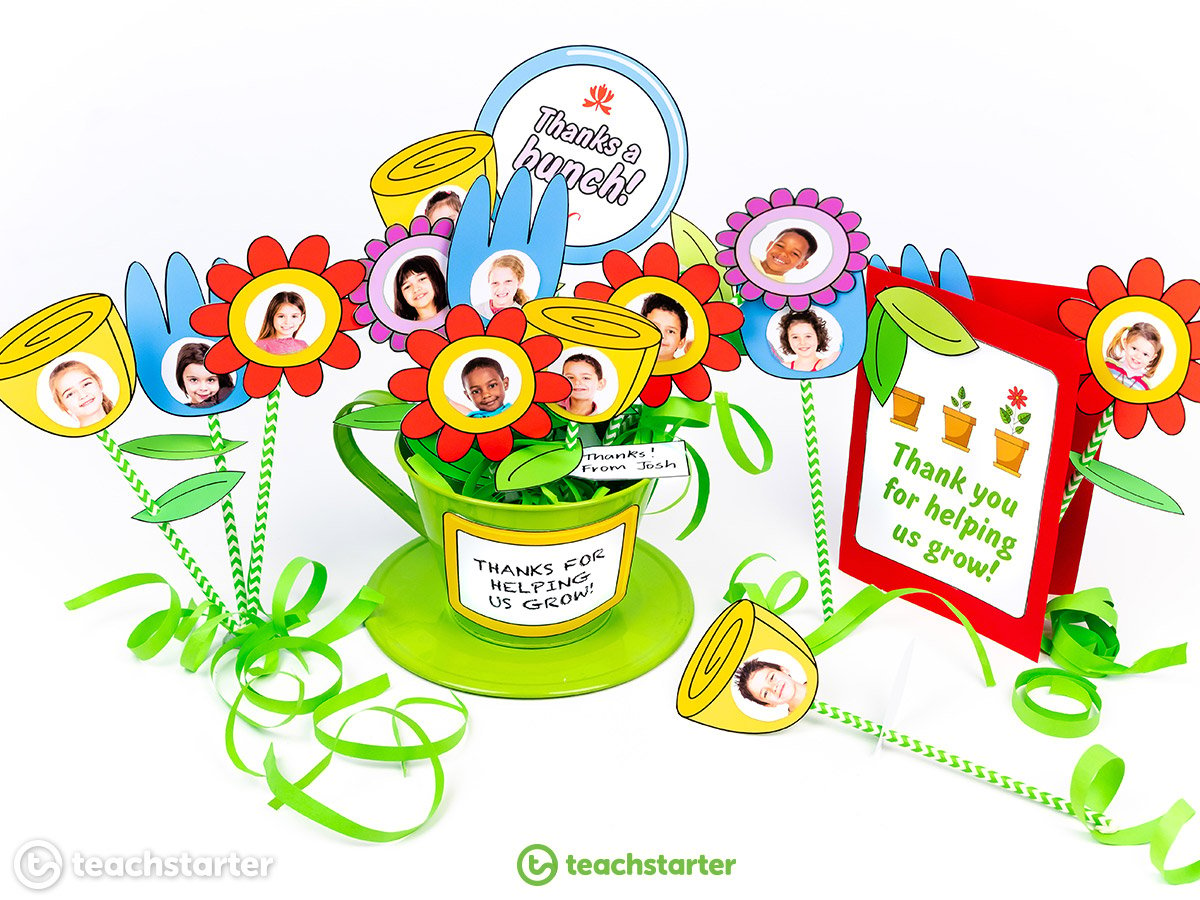 Remember to acknowledge your TA's hard work, effort, time and commitment by saying 'thank you'. Say 'thank you' often and when it is unexpected.
Use our Thanks for Helping Us Grow Flower Templates, to create a personalised bunch of flowers to brighten your TA's day. For more tips and ideas for Teacher Aide gifts, read Holly's blog Create a Blooming Flower Thank You Gift | Teacher Aide Gift Ideas.
---
Working effectively with a Teacher Aide and making the most of their much sought after time takes planning. It's like most other aspects of teaching. If you put in the time and effort to set it up well, you'll thank yourself later. Perhaps the most important things to remember are to:
build and nurture a positive relationship with your TA
communicate effectively with your TA
provide your TA with the support and resources that they need to do their job effectively.
Teaching Assistants have a huge impact on the lives of students. Whether it be a reassuring quiet word or an encouraging gentle hand on a shoulder, they provide support and encouragement to the students who need it most. Remember to say 'thank you'.
Share your appreciation for your Teacher Aide on Instagram #teachstarterus