Keep track of classroom responsibilities with a Classroom Jobs Bulletin Board Display!
Print the Perfect Classroom Jobs Chart!
Lesson planning, grading, organization, cleaning…teachers do it all. Sometimes it seems like there is never enough time (or energy) to take care of everything in your classroom. You need help, and your students are ready, willing, and able to jump in and become your classroom helpers. We can help you assign and track classroom jobs for your students with our Classroom Job Display.
This classroom helper display is designed to help students remember their role in the classroom. With simple jobs such as librarian and calendar helper, this teacher tool will make your life easier as you don't have to keep reminding students of which job they need to do.
How to Display Classroom Jobs 
This back-to-school classroom job display board is highly versatile. Some ideas for building your  classroom helper bulletin board display are:
Insert the Classroom Job Cards and Nametags into a pocket chart. Change out the name cards weekly for a new batch of student helpers.

Create a permanent bulletin board display with the Classroom Helper cards, and use push pins to attach student names next to job titles.

Use double-sided tape or velcro strips to attach your display to a wall, cabinet, or another smooth classroom surface.

Attach magnetic tape to the backs of the

Classroom Helper

Cards and nametags. Then attach them to your magnetic whiteboard and move them as needed.
This classroom helper display board includes
Classroom Helper Job List – Librarian, Calendar Helper, Line Leader, Messenger, Lunch Monitor, Mail Carrier, Supply Helper, Bag Monitor, Trash Monitor, Technology Helper, Door Monitor, Teacher's Assistant, Lights Monitor

Lined and Unlined Name Cards
Before You Download
Please use the dropdown menu to choose between the full-color or black and white version. Should you need to edit tags, or wish to type student names prior to printing, it is also available in an editable Google Slides format.
Fill your classroom with more posters and interactive displays!
Spend more time lesson-doing and less time lesson-planning when you grab these activities and teaching resources too!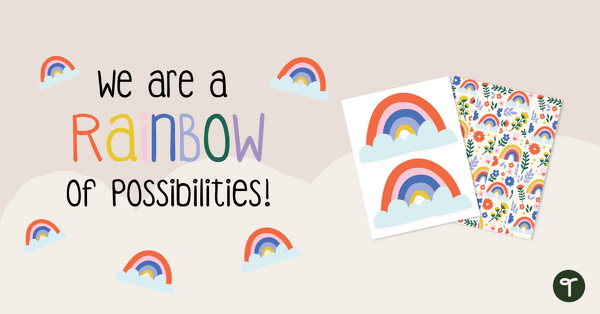 teaching resource
Your students will be over the RAINBOW with this back-to-school bulletin board display!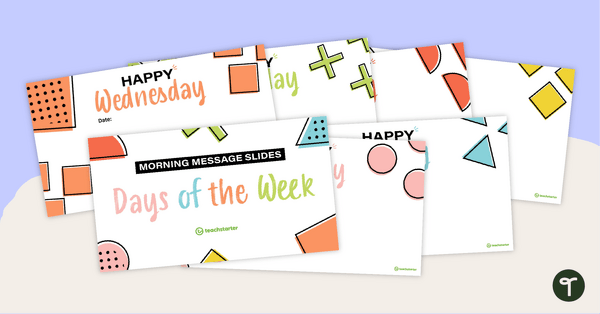 teaching resource
Start the day off right with this set of editable days of the week PowerPoint slides for a morning message or meeting.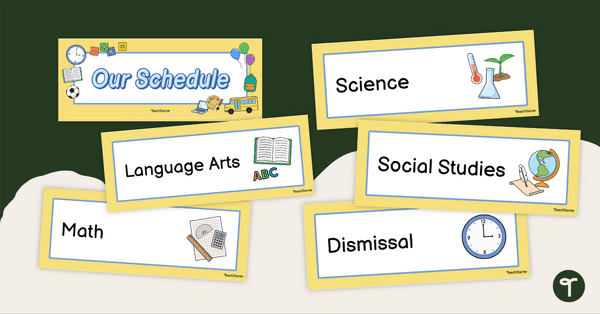 teaching resource
Keep your students on track by choosing from 60 editable schedule cards to display in your classroom.