Blend your Social studies and writing content with a Goods and Services writing center.
Integrate Social Studies into Writing Class!
With limited time during the day, many teachers are forced to integrate Social Studies concepts into their reading and writing segments. We understand the struggle and have developed a Goods and Services Writing Center activity to help you blend the two subjects. Use these task cards to help your students practice identifying goods and services while working on their writing skills as well. The learning cards in this set are a great Social Studies formative assessment tool, allowing you to check for understanding in both Writing development and Social Studies content mastery.
The Goods and Services Writing Center resource is a set of 16 cards designed to help your students practice identifying goods and services. Students will read a prompt and then write whether a sentence telling which good or service would solve the problem presented in the scenario.
Tips for Differentiation + Scaffolding 
A team of dedicated, experienced educators created this resource to support your Economics lessons. 
If you have a mixture of above and below-level learners, check out these suggestions for keeping students on track with the concepts: 
🆘 Support Struggling Students
Help students who need help understanding the concepts by completing the activity in a small group or one-to-one learning environment.
➕ Challenge Fast Finishers
Challenge your fast finishers to identify additional goods and services in books they read and make lists or t-charts showing their learning.
👋 Exit Ticket
Use these cards as a formative assessment after your lesson. Pick a random assortment of cards and project them on the board for the whole class to see. Students can record their answers on paper, sticky notes, or notebooks. 
Plan lessons for all ability levels with our 10 Best Scaffolding Strategies! 
Easily Prepare This Resource for Your Students
Use the dropdown menu on the Download button to download the color or blackline version of your choice. Print a set of cards, copy an answer sheet for your students, and you are ready to go. 
These cards work well as a whole group activity, small group activity, or a learning center completed independently. Make sure you grab a set and get your students up and learning!
Get more handy economics activities here!  
---
This resource was created by Lindsey Phillips, a teacher in Michigan and Teach Starter Collaborator. 
Don't stop there—check out more social studies activities like these to help your students learn more about their community: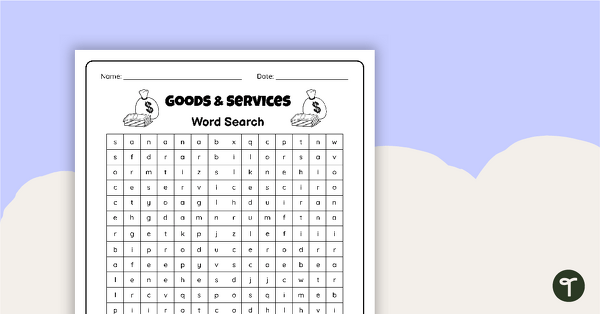 teaching resource
Stretch your students' vocabulary and reading skills with this economics-focused word search that features examples of goods and services.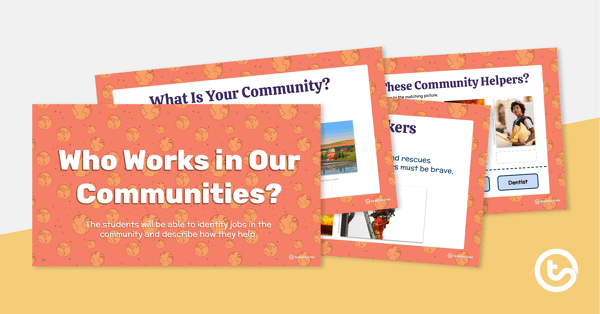 teaching resource
An editable 19-slide PowerPoint to use when teaching your students about community workers.
teaching resource
A worksheet to use when learning about community workers.