A set of 11 worksheets for students to complete a town map.
Calling All Cartographers!
Encourage your students to use their imagination and creativity to complete these town maps. Each worksheet provides 4 different sections of a map, and students need to add town features and roads to complete it. I wonder what interesting ideas your students will come up with … 🤔
The maps on this resource were taken from another fantastic activity on our site! Click below to download a giant coloring sheet you and your students can complete together!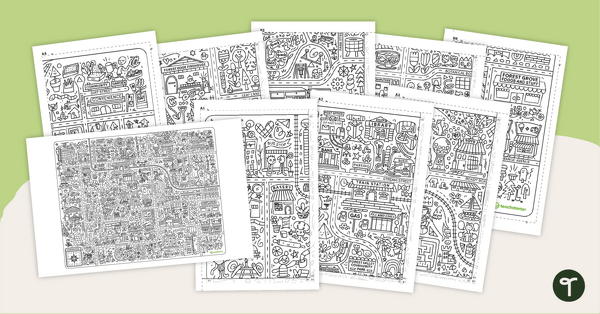 teaching resource
A large, printable coloring sheet featuring a map of a community for your whole class to use in a variety of ways.
This activity makes a wonderful mindfulness activity or fast finisher resource.