Brighten your students' end of year when you give them special end of year student gifts wearing these 'Future So Bright' student gift tags!
Need Ideas For End of Year Gifts for Students? We Can Help!
Are you on the hunt for end-of-year gift ideas for students? Our printable gift tag template is here to make that task easier by providing you with an idea and gift tag all in one! You don't have to brainstorm student gift ideas with this tag; it's already designed to accompany a fun pair of summer sunglasses!
A Future So Bright I Gotta Wear Shades!
This printable student gift tag is a great way to treat your students at the end of the year and keep it affordable for you! Each tag features a 'punny' play on words and seeks to encourage students to continue working toward their goals. This tag features the saying "Your Future's So Bright, I Gotta Wear Shades', and is the perfect accompaniment to those cheap summer sunglasses you find at the discount store.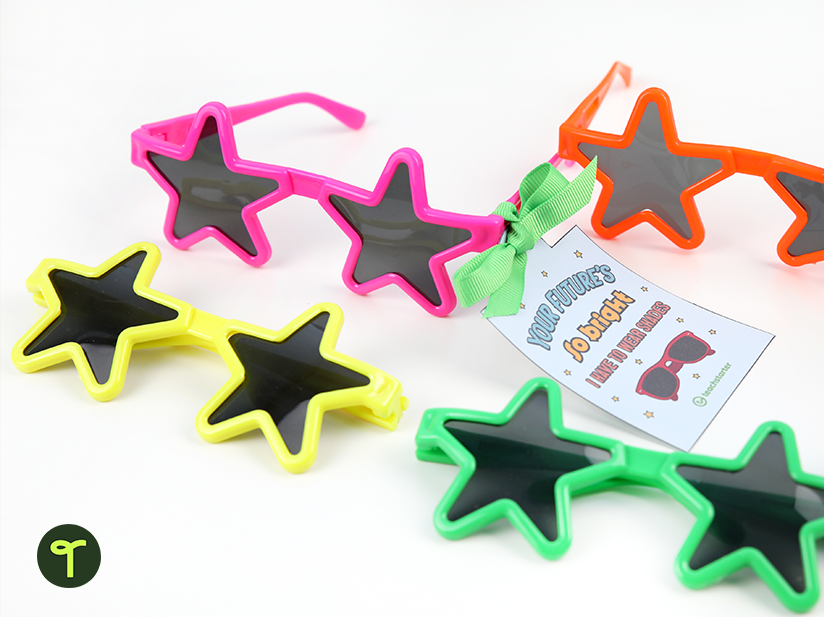 Download and Print Your Student Gift Tags
This resource is a breeze to use! Simply click the download button to download the printable PDF resource file. We've included a full color, low color, and black/white version for all of your printing needs. Print them out, hole punch, and tie them to your end-of-year gifts for students!
---
Try These Tags to Give You Some Gift Ideas for Students
These fun tags are great ideas too! Download these to give you more ideas for end-of-the-year student gifts.
[resource:2665742] [resource:2665750] [resource:4809061]