Celebrate the first day of school, get to know your students, and create an amazing bulletin board display with a "We All Fit In" Collaborative Puzzle activity.
Looking for an All About Me Activity? What about a Back to School Bulletin Board?
Back to school means a whole new batch of students are coming into your classroom. On day one, get to know your students by having them complete a collaborative puzzle to show them that "We Fit Right In!"
To complete,
Give each student one puzzle piece. If you have more pieces than students, pull random pieces from the middle to give co-teachers or other staff to decorate, or color them a solid color to blend in.

Students will draw a self-portrait and complete their piece using images, colors, and words that represent them.

Once all pieces are complete, put the puzzle pieces in number order and staple them to your bulletin board to form a 5×5 puzzle showing off your amazing students.
In the end, students get to know each other a bit better, and you end up with an easy-to-assemble and beautiful bulletin board for the hallway.
What is Included?
Our "We All Fit In" Display resource includes
Color or Blackline Bulletin Board Header/Banner

Student Puzzle Template
Easily Prepare This Resource for Your Students
Use the Download button to download the PDF version of this resource.
---
Don't stop there! We've got more Back to School activities and resources that are sure to help kick off your school year!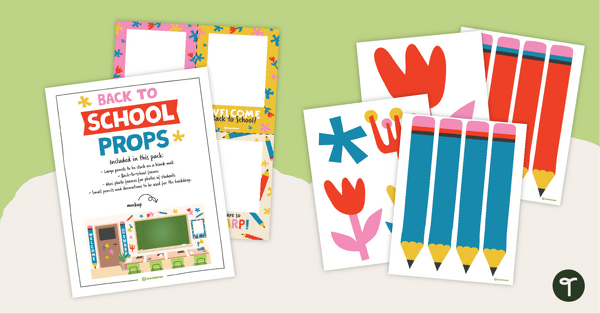 teaching resource
A printable photo props pack to be used on the first day of the school year.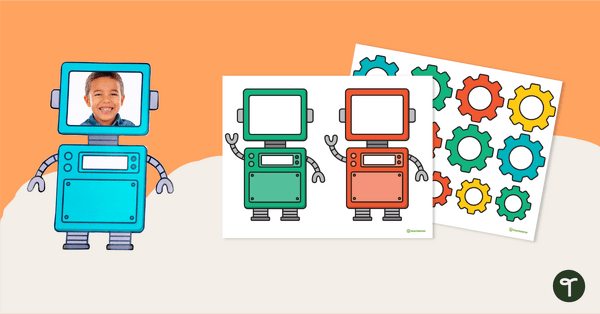 teaching resource
Use this back-to-school bulletin board to get students excited to learn. The teacher-created resource pack includes everything you need to create the robot-themed bulletin board.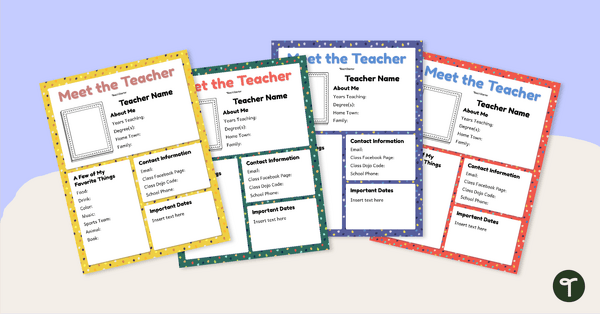 teaching resource
Use these back-to-school templates to create a letter for your new students and their families introducing yourself.