With the Tokyo Olympics just around the corner, it is time to find some fun and educational ways to celebrate in your classroom. We have put together some of our favourite Olympic-inspired art activities and classroom resources to help your students get into the spirit of the Olympics. It only comes around every four years (or so)… let's celebrate!
For the activities featured in the above video and more… keep scrolling!
Summer Olympic Activities Your Kids Will Love
Learn about the history of the Olympics through these fun activities and resources.
A printable craft template your students can use to create their very own Paper Olympic Torch.
A great opportunity to talk about the history of the Olympic torch and follow its journey.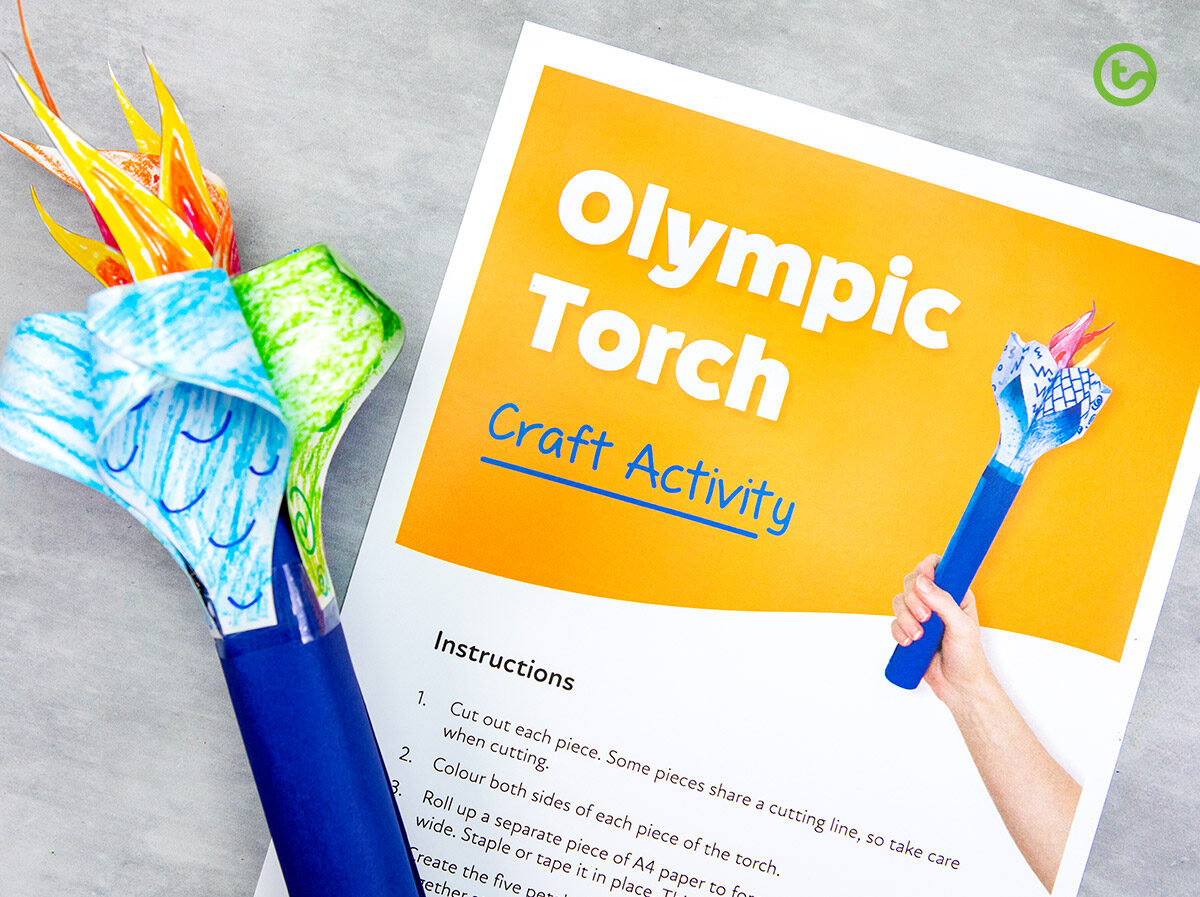 (2) Oil Pastel Smudge Activity
Begin by cutting out five circles the same size using a piece of heavy-duty cardboard. You will need a new circle template each time you create a ring, otherwise, the colours will smudge all over the piece of paper. Place the first circle down and colour on the inside edge of the circle template, smudge outwards creating the bursting effect. Once you have finished the blue, get another circle and repeat for each of the Olympic colours. A fun, yet effective art idea to help decorate your classroom.
Using our Team Uniform worksheet, have students imagine they are going to represent their country at an international sporting event. They have to design a uniform for their team to wear during the event. I used cardboard and a black marker.
You may like to provide your students with a number of different options such as paper, wool, fabric, paint and pens.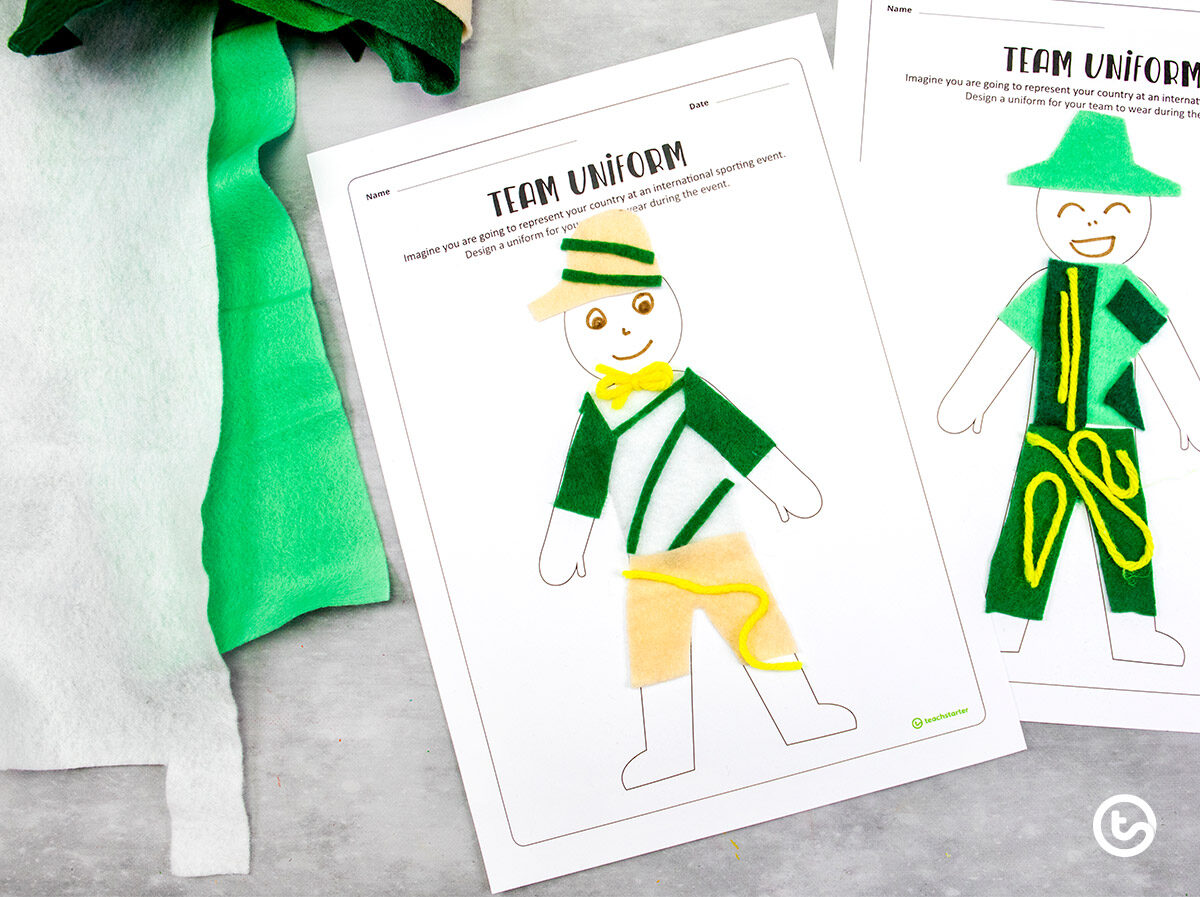 (4) Coloured Ring Stamp Craft
Using paint, find the five colours of the Olympic rings (red, blue, green, yellow and black). Create circle stamps using the bottom and top of a paper cup to create different sizes. Another cheap, simple, yet effective art idea to decorate your classroom.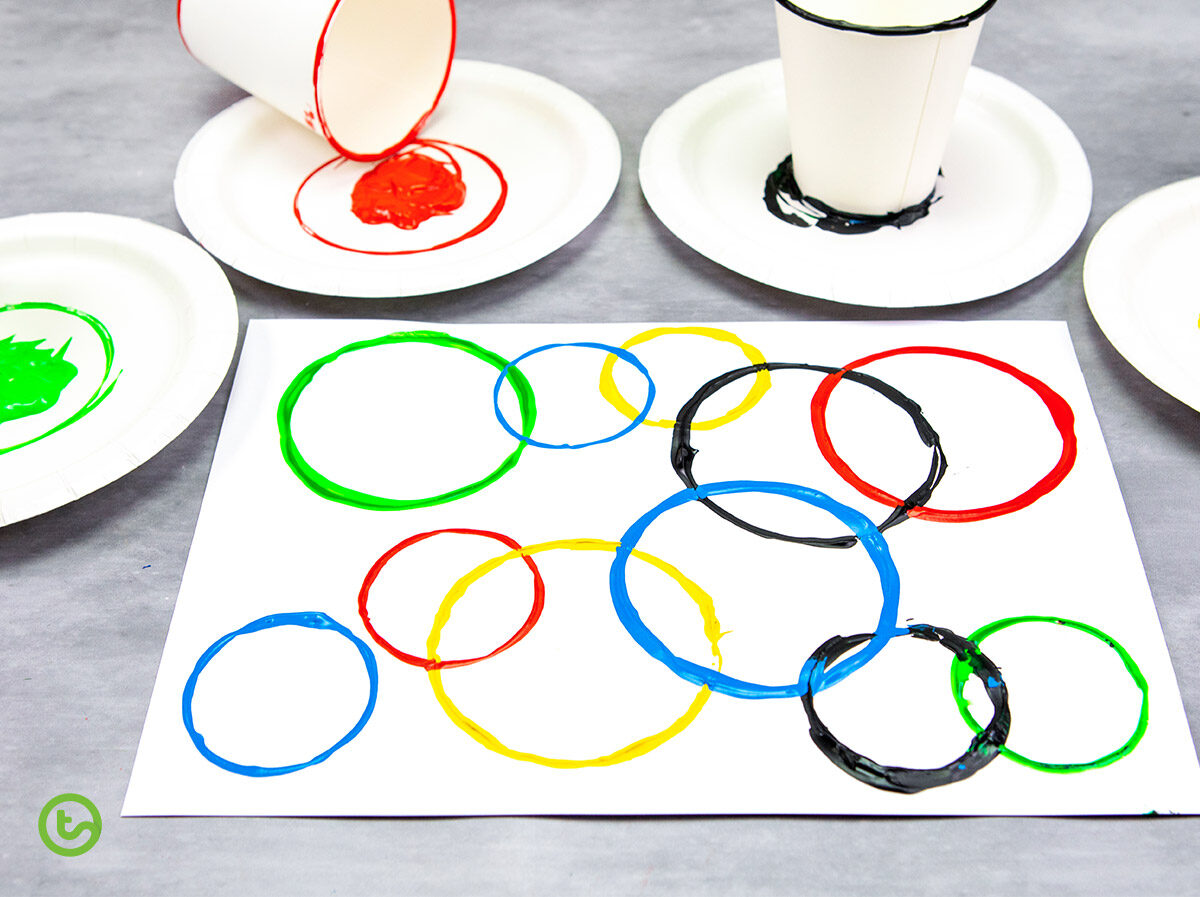 Students could research a famous athlete from their country. After completing this template, they could then present their athlete profile to the class.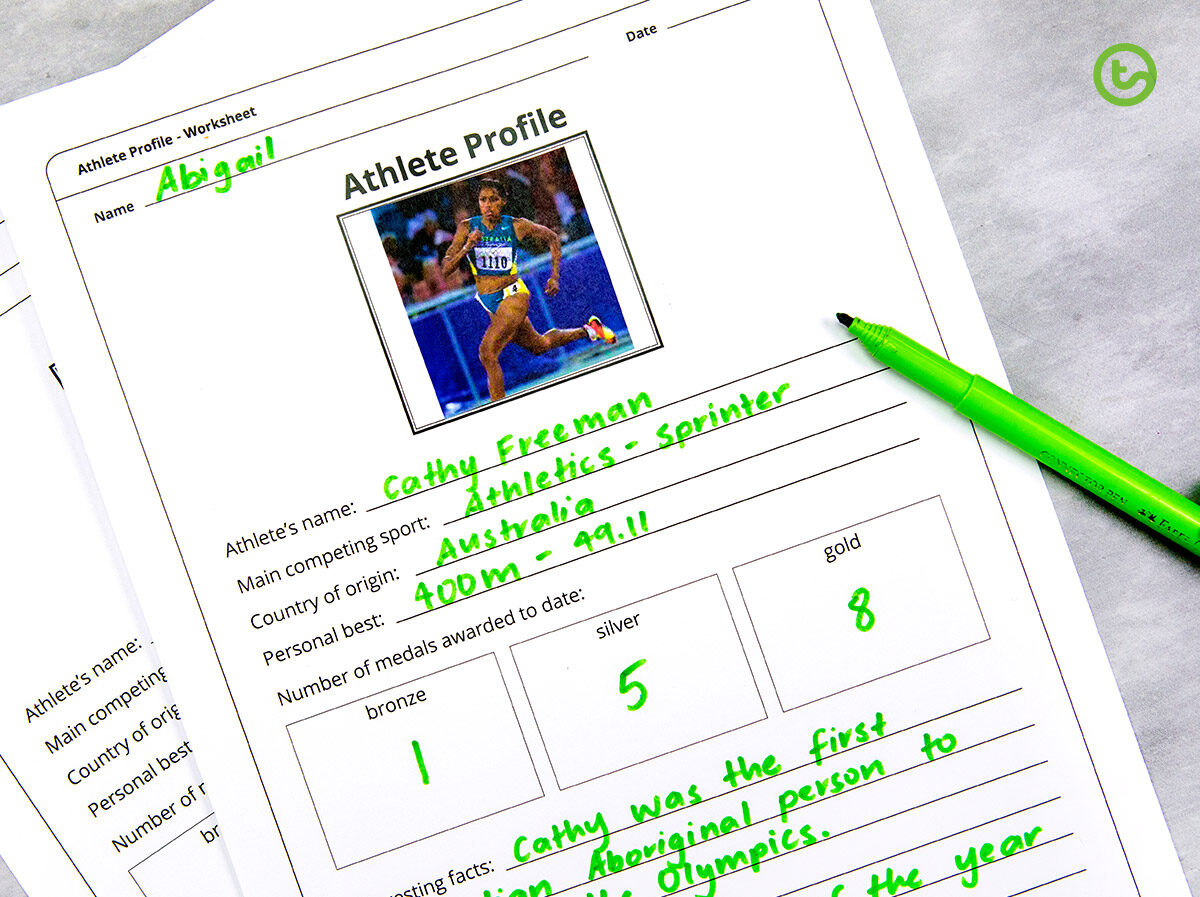 Use our Flags of the World posters to create some bunting for the classroom. It provides a great opportunity to explore other countries and where they are located, too! Why not pop up a map of the world and match the flag to the country?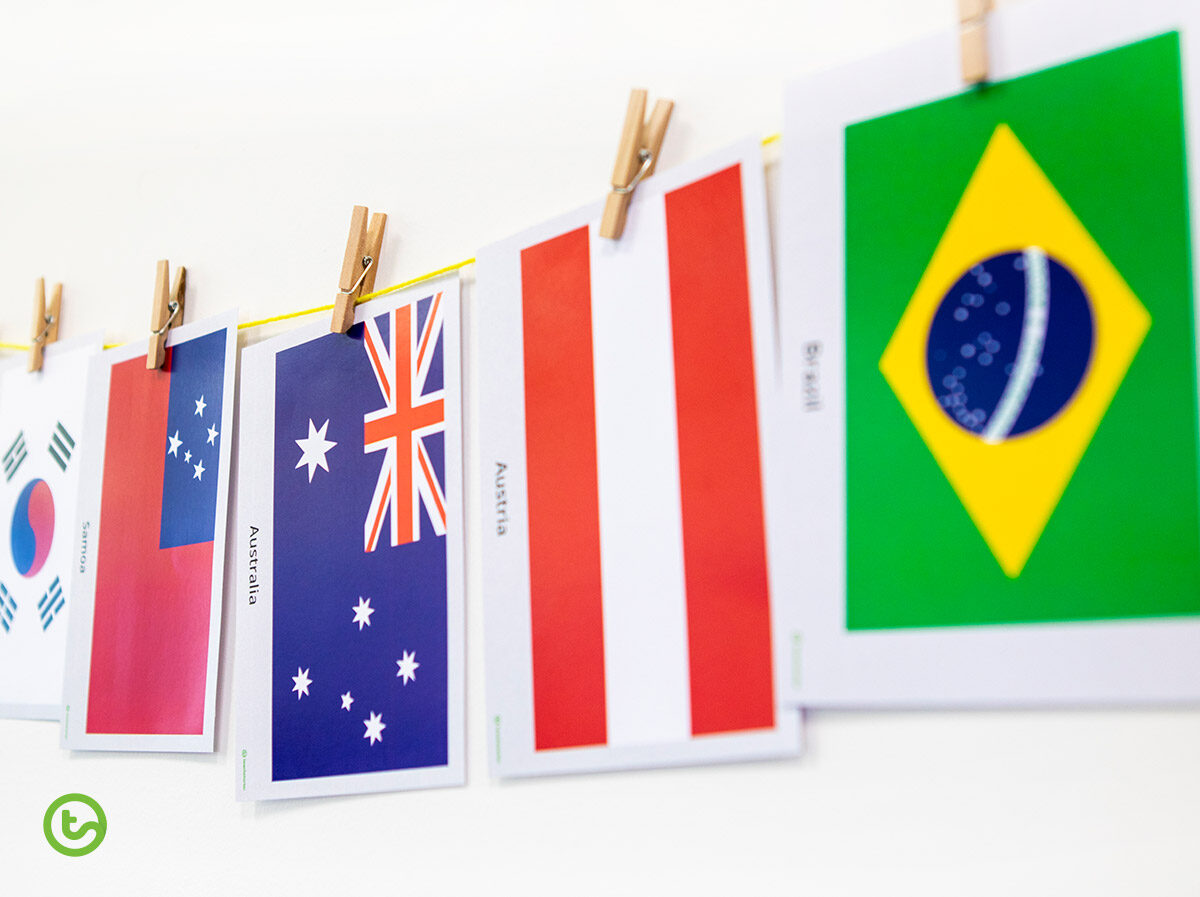 A design task to use in your classroom when learning about the Olympics and host cities. Students are required to design an Olympic medal to reflect their city.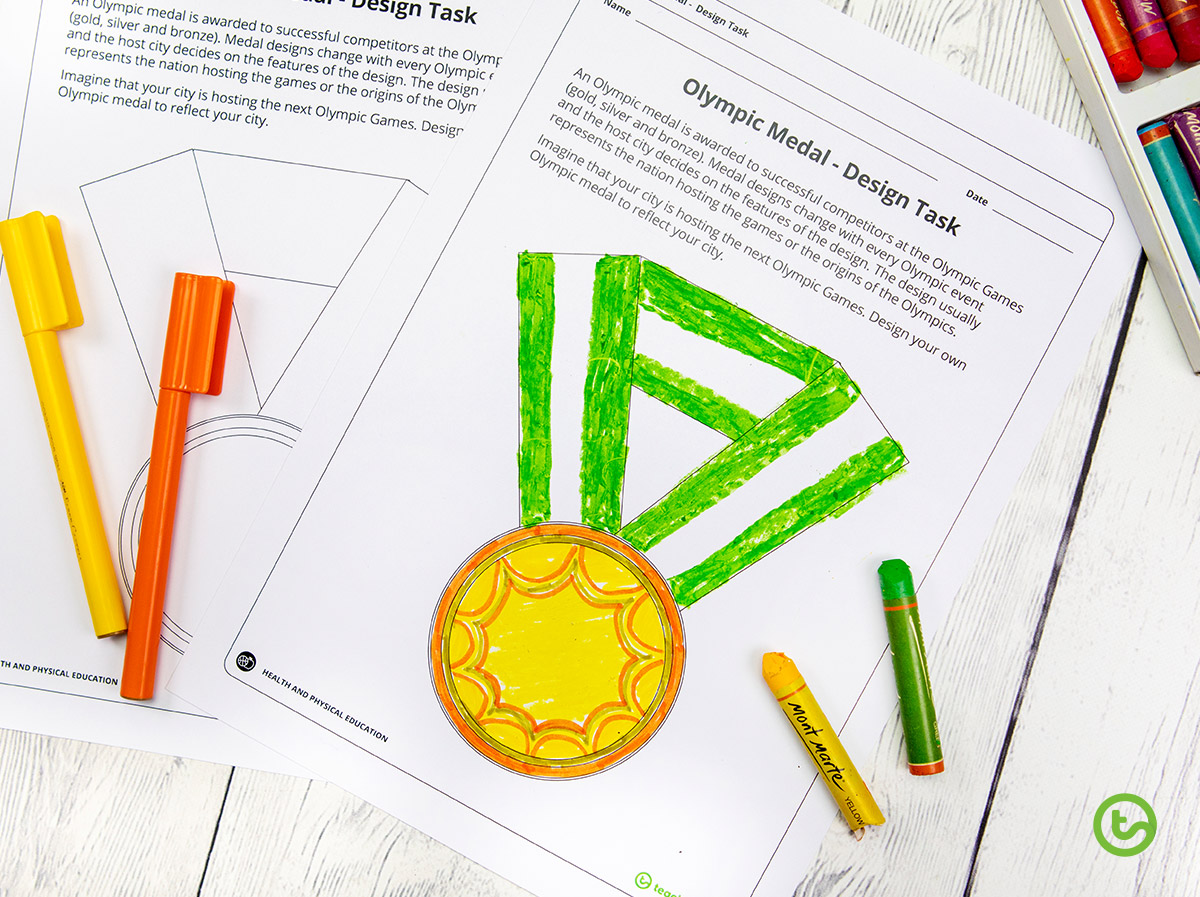 Have some fun with your students and hold a Mini-Olympics. Download our Mini-Olympics – Whole Class Event and have some fun with these novelty event task cards.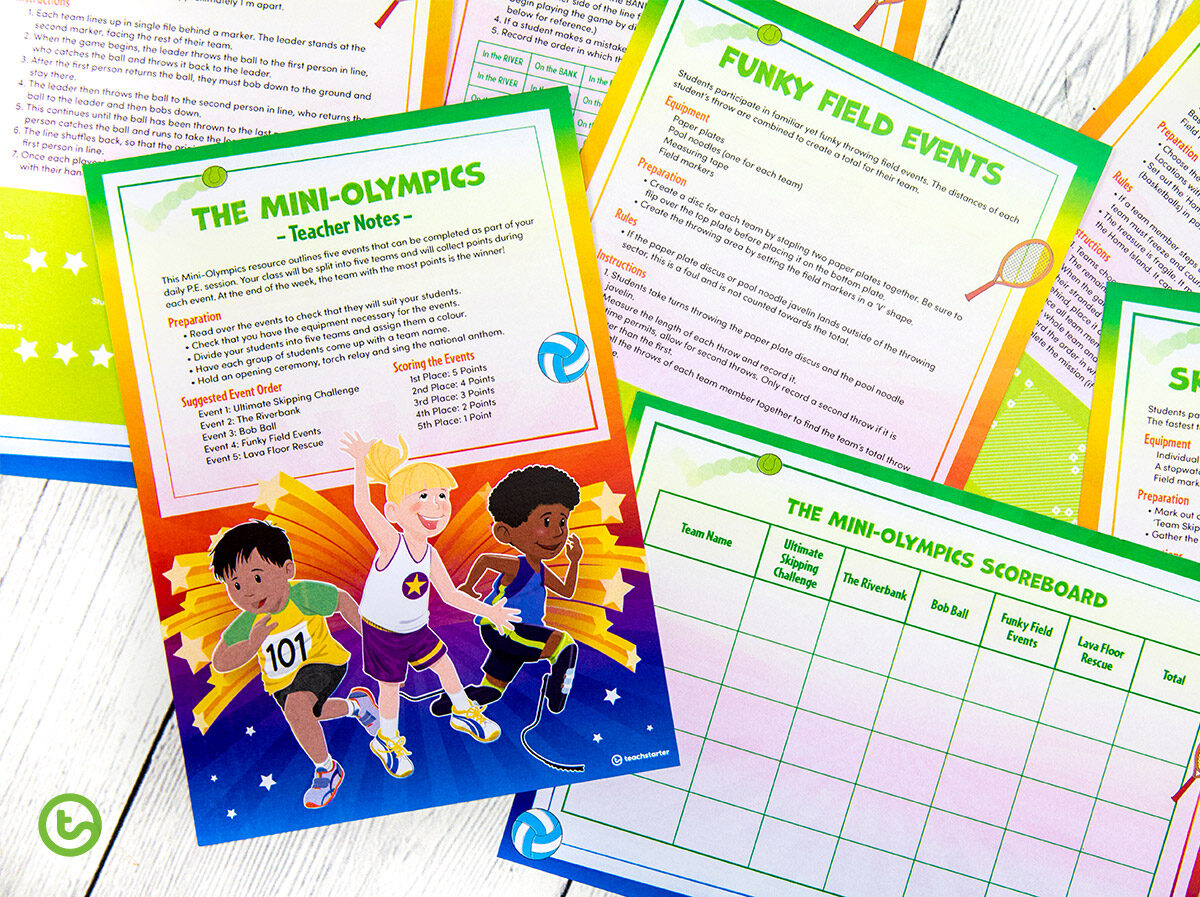 (9) Origami Medal Activity
A cute little activity that you can do with your students to add to your Mini-Olympics event!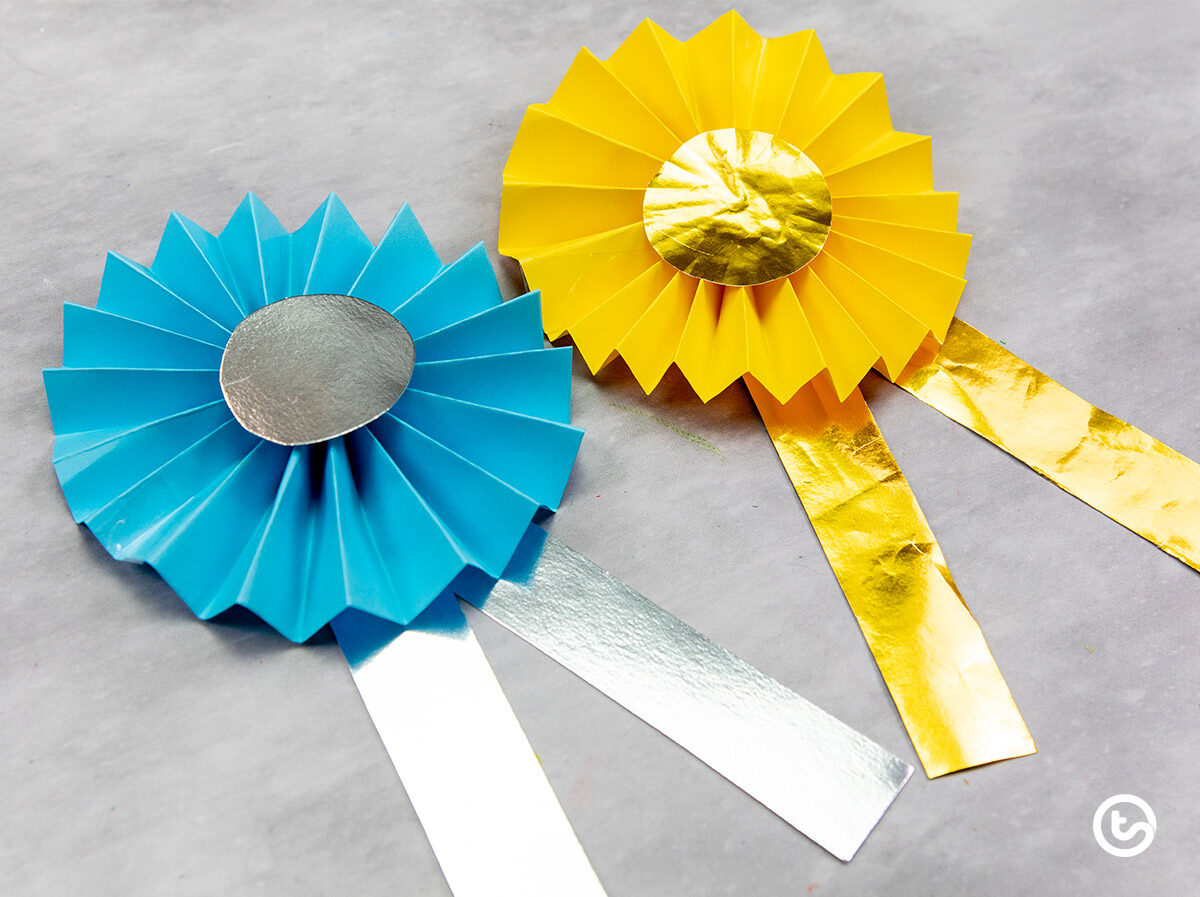 (10) Chain of Facts!
Write down a list of facts about the Olympics and each day reveal an interesting fact and add it to the 'Chain of Facts' to hang in your classroom!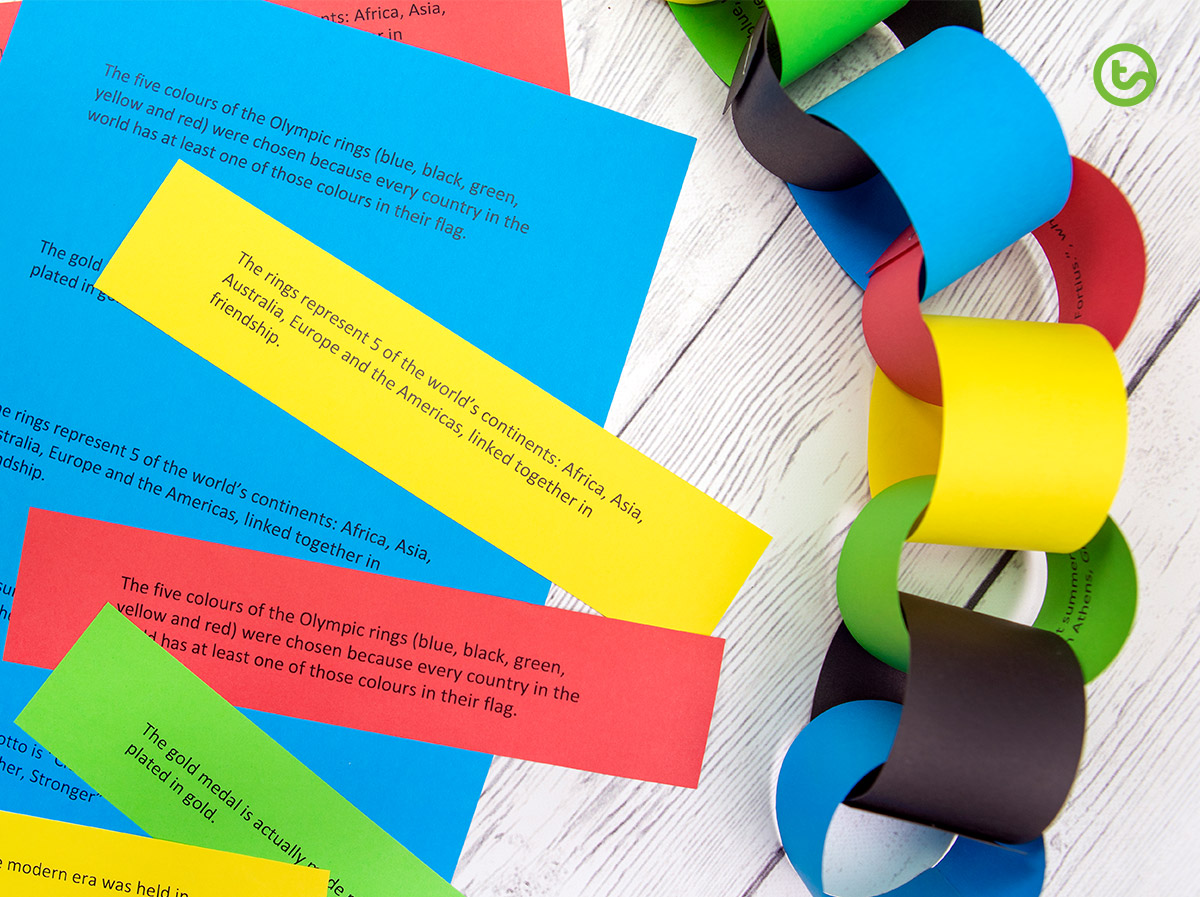 More Olympics resources…
teaching resource
A 20-page workbook for students to document the highlights of the Olympic Games.
teaching resource
A 13-slide editable PowerPoint template providing a comprehensive overview of the history of the Olympic Games.
teaching resource
An interactive multiple choice quiz to inspire enthusiasm about and interest in Olympic sports.
teaching resource
A set of 9 colouring sheets of various Olympic sports.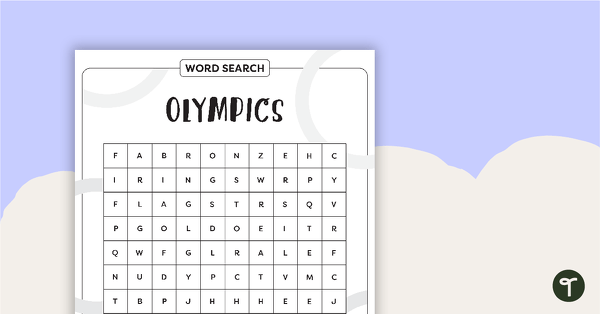 teaching resource
A word search related to the Olympics.
teaching resource
A sport themed board game for students to play when learning about international sporting events.
teaching resource
Nine educational posters explaining sports at the Olympics.
teaching resource
A sequencing activity using the names and flags of countries from the Olympics.