The trusty ziploc bags were a god send when I was teaching! They were cheap, came in different sizes and had so many different uses!
Here are some cool ideas I have found that would be useful in the classroom environment.
---
Water Cycle Demonstration
Draw and label the water cycle on a ziploc bag. Fill it with some water, add two drops of blue food colouring and tape it to a window. Throughout the day, condensation will form and even some precipitation!
You may like to check out our Water Cycle Poster.
---
Storing Flashcards
There is no denying that teachers love flashcards! In fact, we have a whole collection of flashcards on our website! I customised our Desk Name Tags – Patterns and printed them on white label paper. I then attached the labels to the ziploc bags as an easy way to store our blends flashcards.

---
Storing Games and Resources
I absolutely love this idea! Often I stored by classroom games in a box and they were always tricky to find. Sometimes, I even forgot I had them! Using this style of storage is much more user friendly and you can easily see what each game is!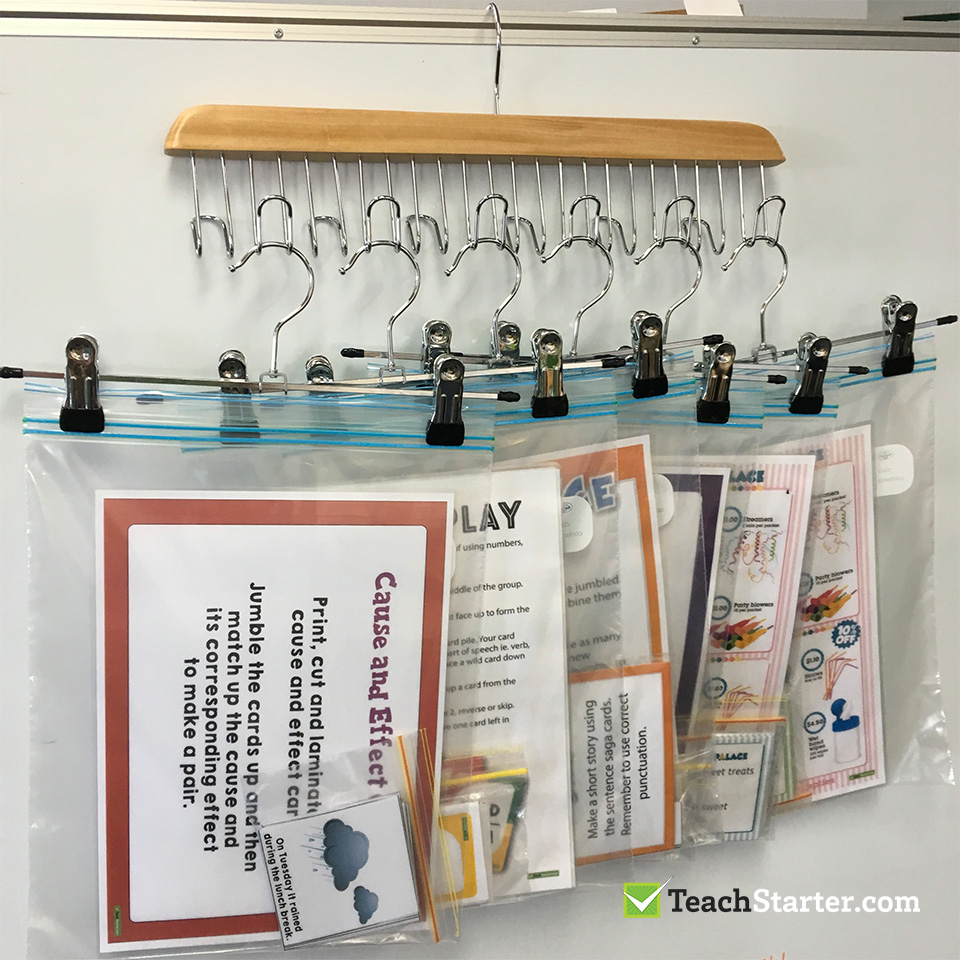 ---
Used in Classroom Displays
Often young children need a visual to help them understand a particular concept!
In this example, the ziploc bags have been used to show how 1 kg can look different depending on the item! Creating a 'Pinterst worthy' classroom display is easy using our huge range of classroom border trimmers and customisable classroom display letter sets.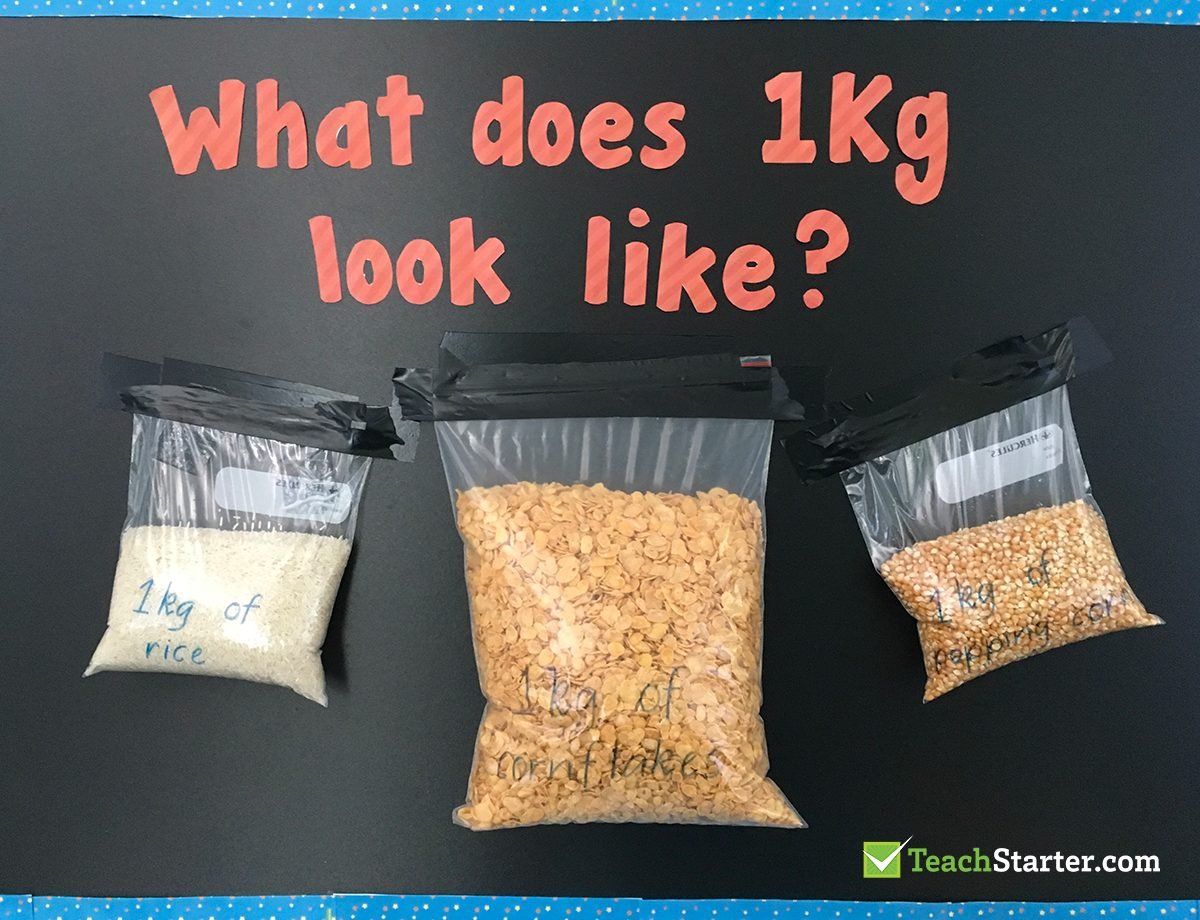 ---
Take Home Book Bags
Use a little duct tape around the sides and bottom to reinforce the bags.
I used our Stars Tray Labels on white label paper and stuck the students' names on each of the bags.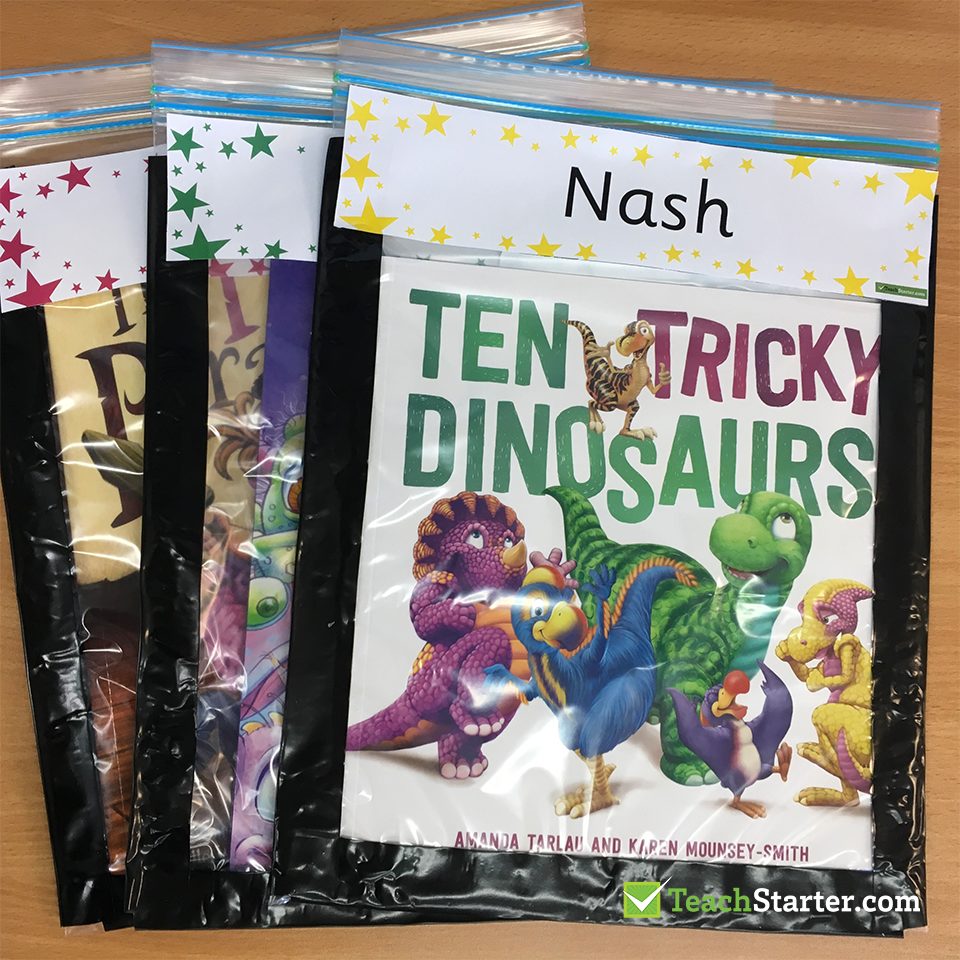 ---
Fun and Easy Science Experiments!
Kids love this!
What will happen if we poke a sharp pencil through a plastic bag of water? Will the water leak out of the holes? What if we added more than one pencil?
Did you know that plastic bags are made out of polymers, chains of molecules that are flexible. When the pencil pokes through the bag, the stretchy plastic hugs around the pencil creating a watertight seal!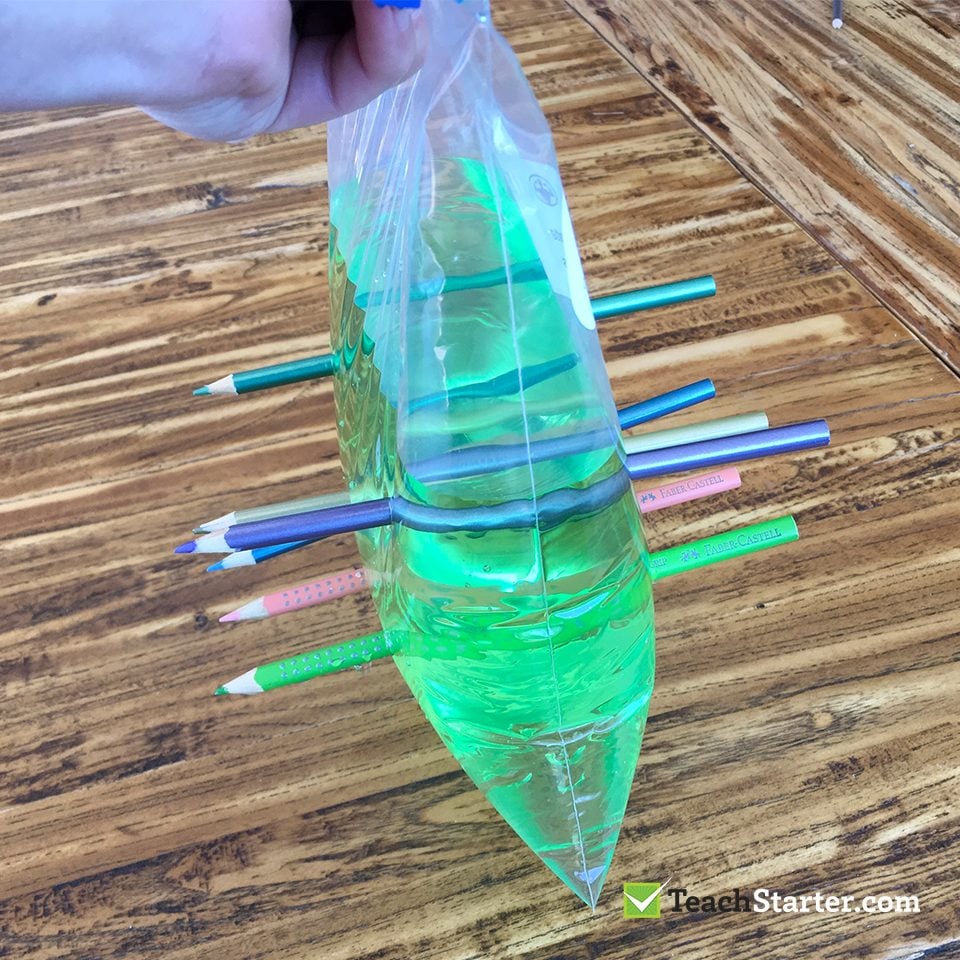 ---
This is an oldie but a goodie.
Growing in Pre K Blog put five beans in a ziploc bag with a folded wet paper towel.
The bags were then taped to their classroom window. Students could then write observations daily about what has changed.
You may also like our Bean Growth Experiment.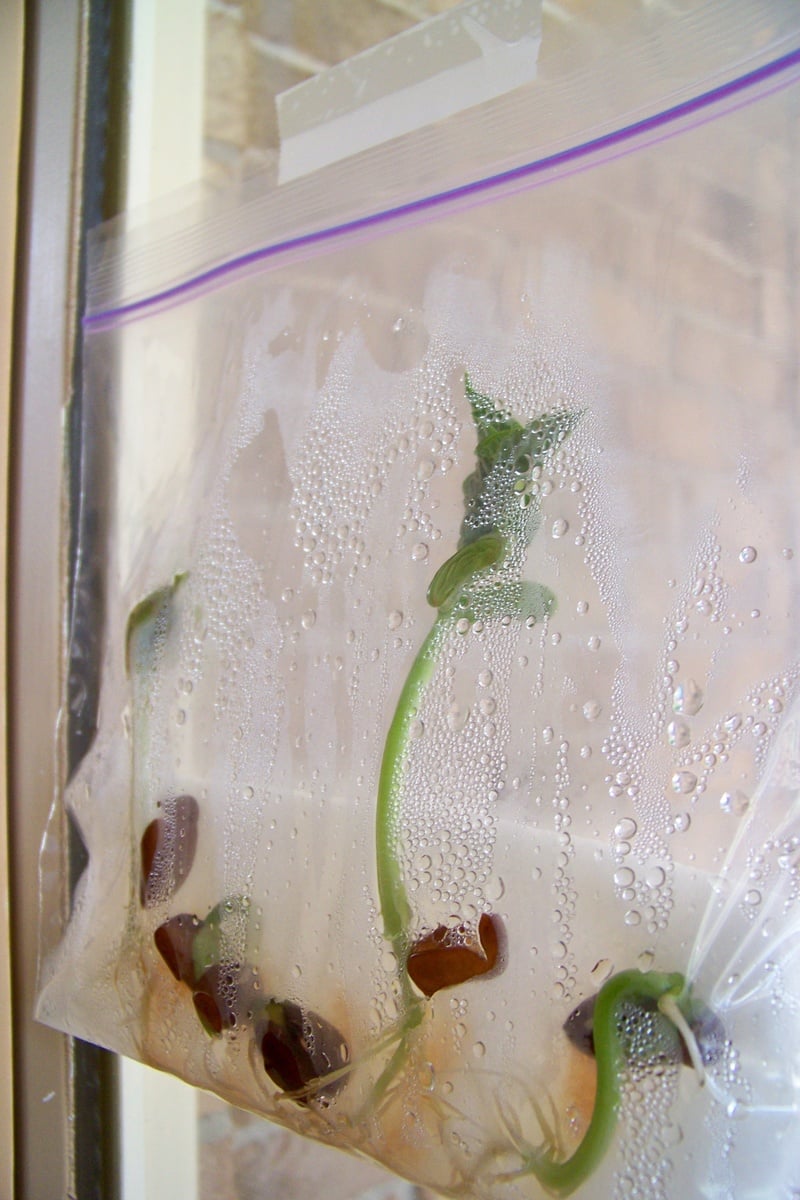 Image credit: www.growinginprek.com/spring.htm
---
Other ideas:
storing maths equipment
storing letters / posters on outside bulletin boards
storing small parts of the classroom calendar
individual manipulative bags (this allows students to store manipulatives at their desk)
storing craft supplies
storing personal goals – goals I know and goals I need to know
storing student headphones and their computer log in details
storing extra classroom stationary