Can we talk about the humble Zip-Loc bag for a second, please? These plastic items aren't just good for bringing your lunch, washing out, and then bringing your lunch again … they come seriously in handy in the classroom when you're a teacher. But don't just take our word for it! Let's look at some seriously clever ways to make use of those plastic lunch bags in the classroom!
Uses for Zip-Loc Bags in the Classroom
Water Cycle Demonstration
First off, let's go straight to science class. We all know Zip-Loc bags are great for holding onto the water when ice melts in them (been there, done that), so why not demonstrating the water cycle?
Draw and label the water cycle on a Ziploc bag. Fill it with some water, add two drops of blue food coloring, and tape it to a window with strong tape (duct tape, preferably). Throughout the day, condensation will form, and your students can see the water cycle in action!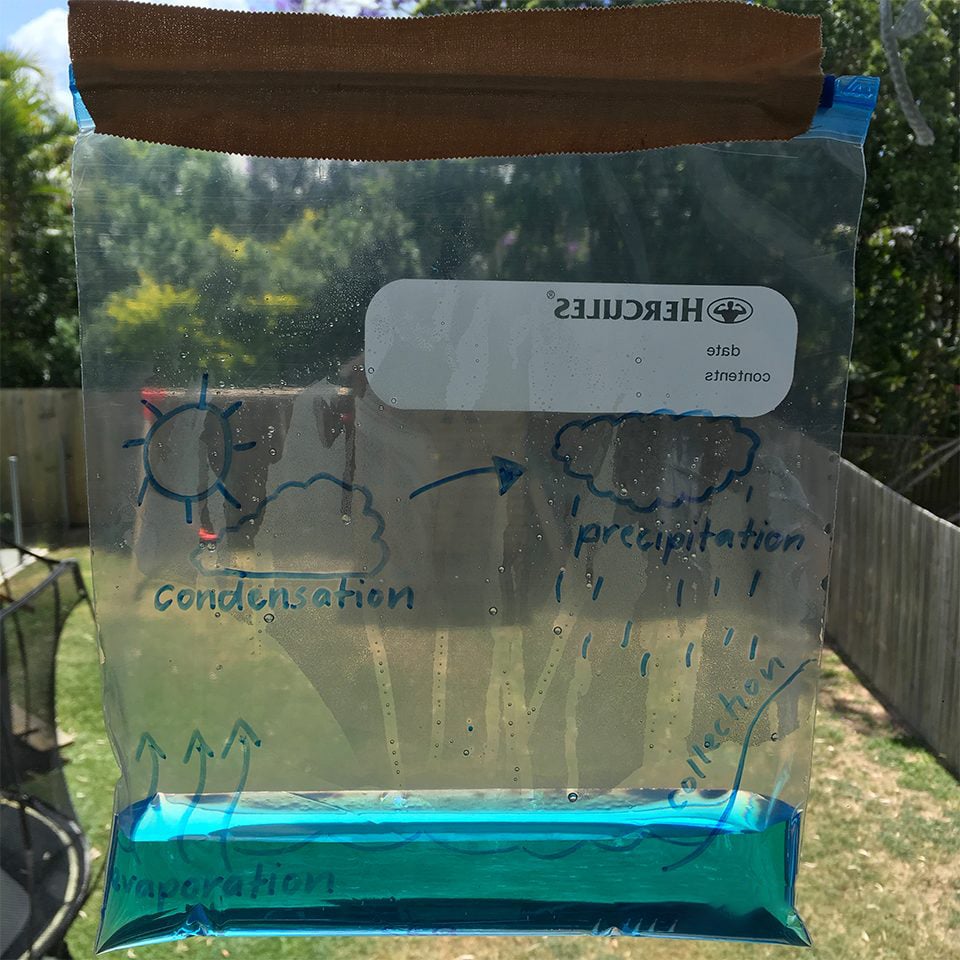 ---
Teaching Measurement
Teaching measurement can be supplemented by visual references, and that's where your handy Ziploc bags can come in, well … handy?
In this example, the Ziploc bags have been used to show how 1 kg can look different, depending on the item.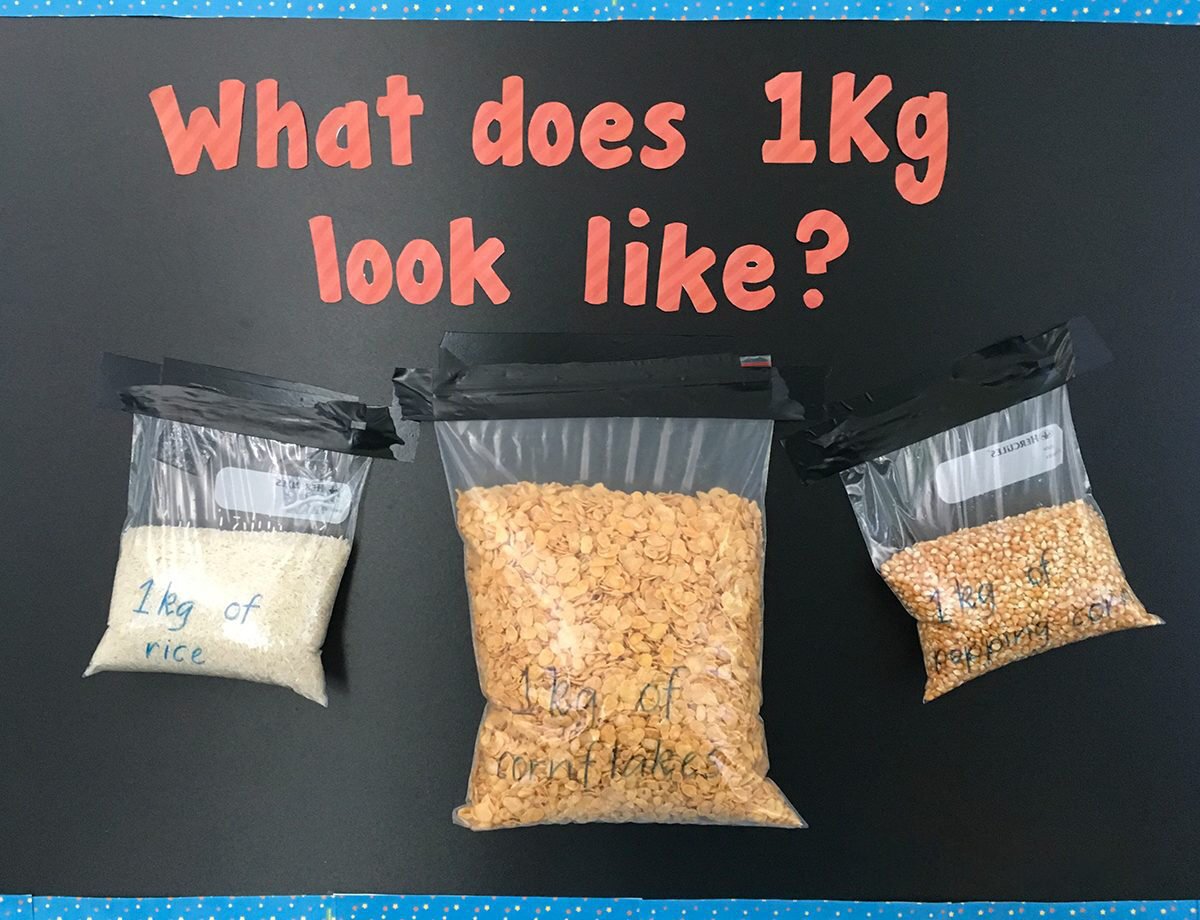 ---
Storing Games and Resources
There is a lot of … stuff … in a classroom, and it all needs to be stored, less it becomes a rather large mess. Separating game pieces, task cards, flashcards, and more, into individual Ziploc bags can help make sense of it all!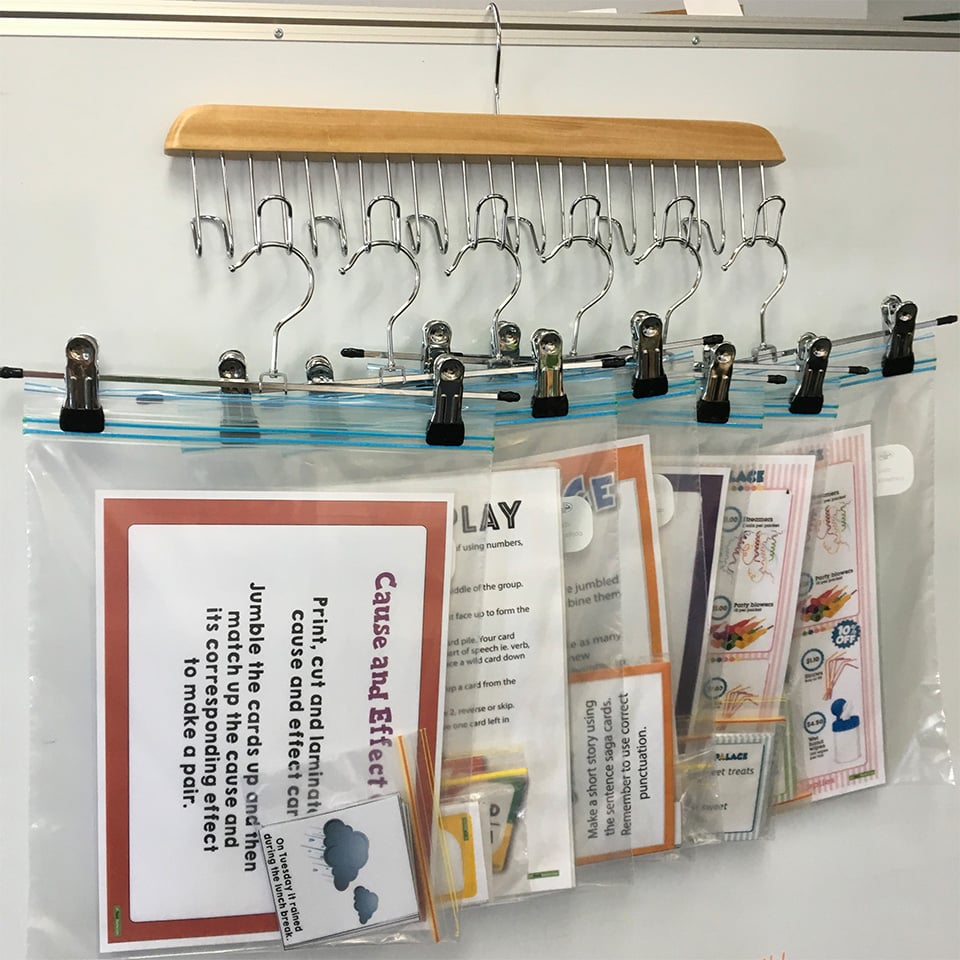 ---
Take-Home Book Bags
Whether you're allowing your students to choose a book from your classroom library or from the school's library, Ziploc bags can help keep the paper safe on the trip to and from school. Tip: Use a little duct tape around the sides and bottom to reinforce the bags. To help keep things straight, I used our Stars Tray Labels on white label paper and stuck the students' names on each of the bags.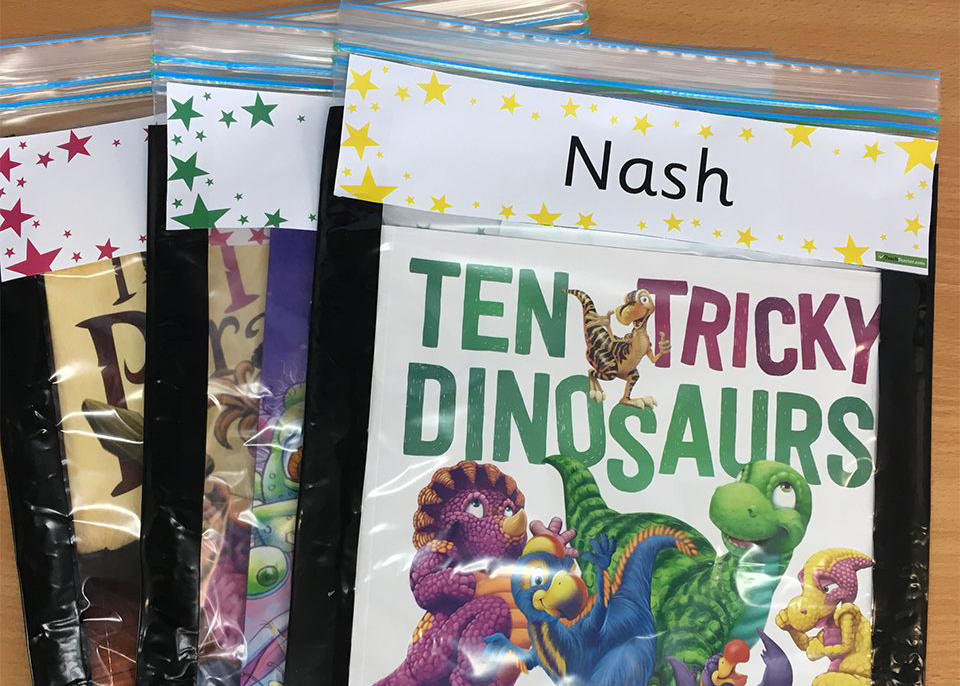 ---
Ziploc Bag Science Experiment
Kids love this science experiment, and we can't lie: We do too! What would happen if we poked a sharp pencil through a plastic bag of water? Will the water leak out of the holes? What if we added more than one pencil?
Good thing plastic bags are made out of polymers — chains of molecules that are flexible! When the pencil pokes through the bag, the stretchy plastic hugs around the pencil creating a watertight seal! Use this Ziploc bag science experiment to wow your students. And check out these science experiments while you're at it.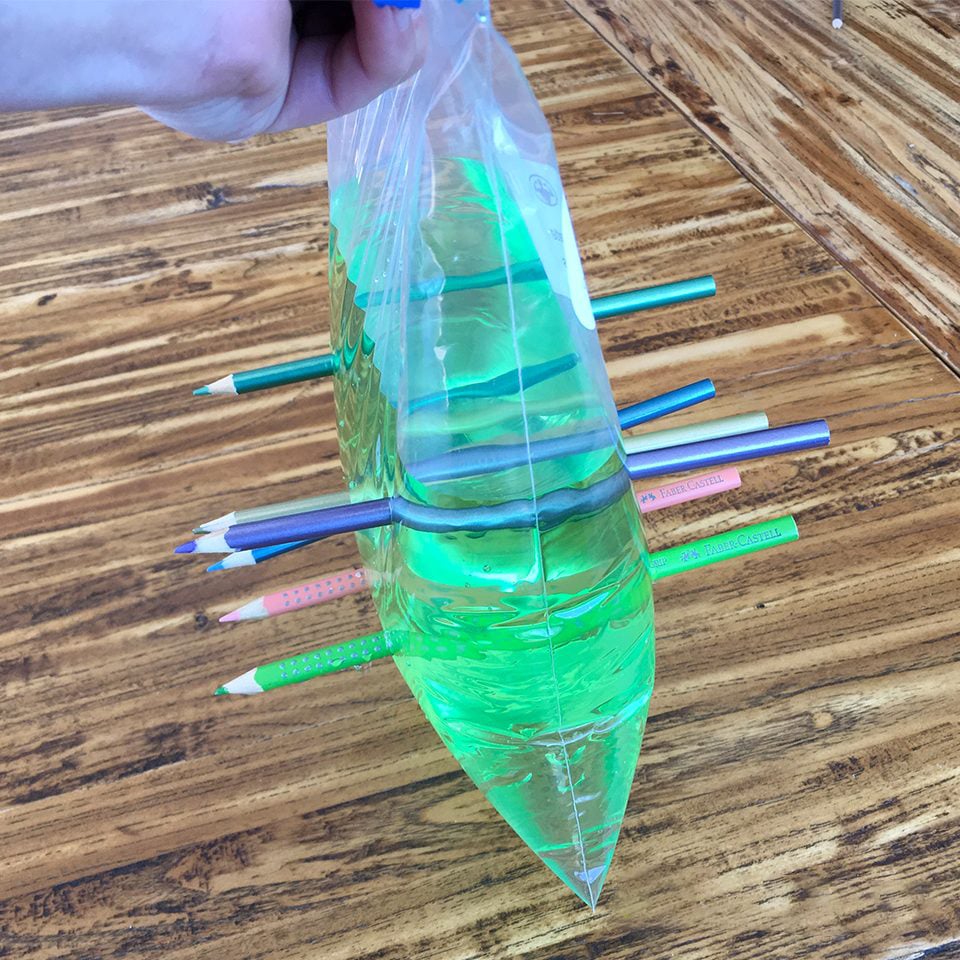 ---
Bean Bag Experiment
This is an oldie, but it's a goodie we can't ignore.  Growing in Pre K Blog put five beans in a ziploc bag with a folded wet paper towel.
The bags were then taped to their classroom window. Students could then write observations daily about what has changed.
Want to get started? Try this Bean Growth Experiment.
---
Other ways to use your Zip-loc bags:
Storing letters/posters on outside bulletin boards
Storing small parts of the classroom calendar
Individual manipulative bags (this allows students to store manipulatives at their desk)
Storing craft supplies
Storing personal goals – goals I know and goals I need to know
Storing student headphones and their computer log-in details
Storing extra classroom stationery
Decorate at Valentine's Day for students to collect their valentines
Help us add to the list! How do you use Ziplocs in the classroom?