Teachers, it's time to put up your feet and relax! Find a hammock somewhere on a nice sunny day or curl up on the couch with a cuppa. This is your time to recharge. If you are anything like me, you haven't picked up a book since the last school holidays! So, the question is, what are you going to read? We've done the hard work to come up with some fabulous holiday reads for you.
We decided to ask our wonderful teachers their current must-reads for the summer of 2021. Old or new, these books will be just the thing for you to sink into this summer.
This list includes a huge range of books from memoirs to thrillers…there's something for everyone!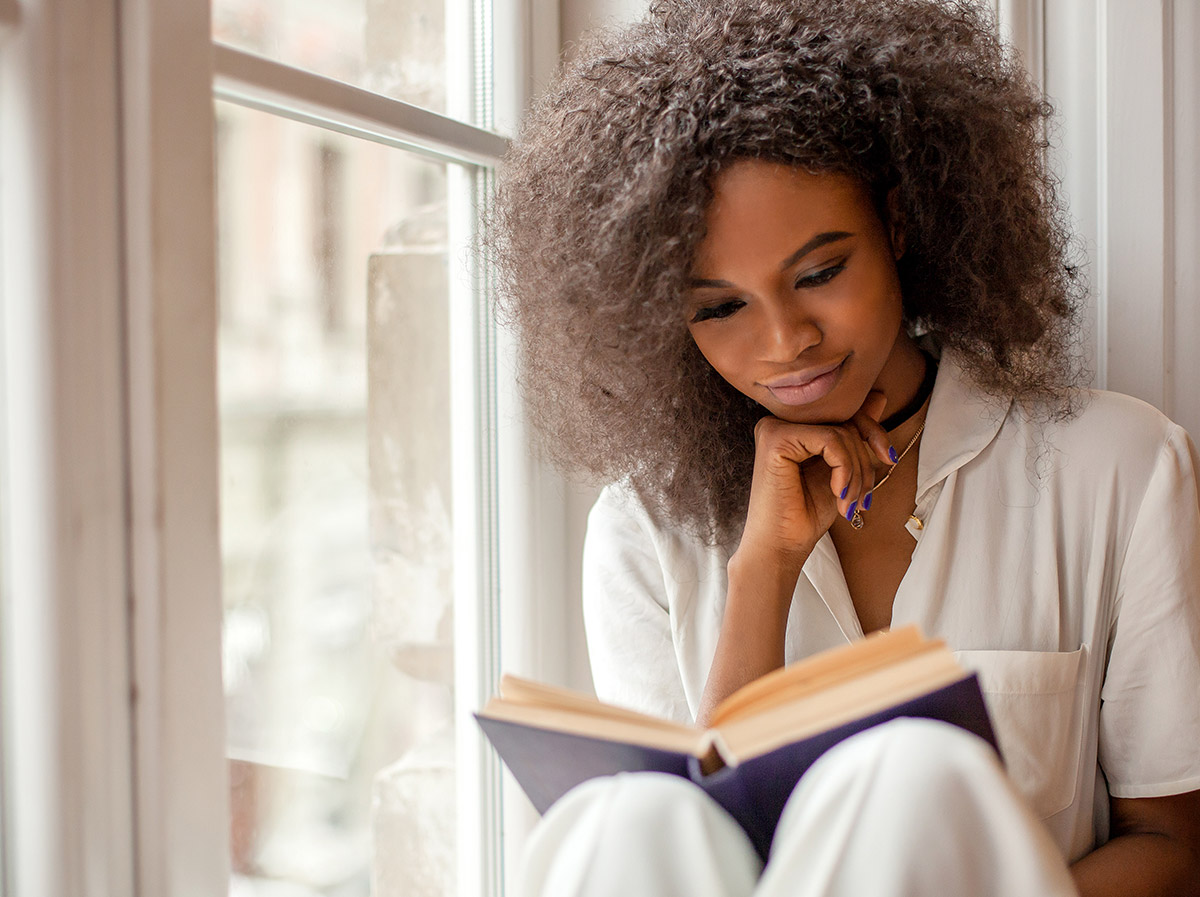 Shutterstock: Andrii Kobryn
Holiday Teacher Reads for Teachers This Summer
Brisbane, 1983: A lost father, a mute brother, a mum in jail, a heroin dealer for a stepfather and a notorious crim for a babysitter. It's not as if Eli's life isn't complicated enough already.
A story of brotherhood, true love and the most unlikely of friendships, Boy Swallows Universe will be the most heartbreaking, joyous and exhilarating novel you will read all year – an instant Australian classic.
If you're after a feel-good fictional story, this one's for you!
Set in Australia, Scotland, Ireland and England, The Godmothers is a great big hug of a book that will fill your heart to bursting.
It is a moving and perceptive story about love, lies, hope and sorrow, about the families we are born into and the families we make for ourselves.
A mystery/thriller told from two perspectives, this novel will ask you the question: How well do we really know the people we love?
Perfect for those crime novel aficionados amongst us!
A powerful look at the afterlife, this book is a wonderfully moving fable that addresses the meaning of life, and life after death.
Eddie goes to heaven, where he meets five people who were unexpectedly instrumental in some way in his life.
We live in truly overwhelming times. The climate crisis, political polarisation, racial injustice and coronavirus have left many of us in a state of spiritual PTSD.
Sarah Wilson encourages her readers to find unity in the despair and disconnection and radically offers a hopeful path forward.
This novel is actually the sequel to the #1 New Yord Times Bestseller The 100-Year-Old Man Who Climbed Out the Window and Disappeared. In this book, he's back. Even older. Even funnier.
This entertaining holiday read is full of hilarious wit that will have readers howling out loud.
A psychological thriller from the author of The Girl Before, this one will keep you glued to its pages!
Pete Riley answers the door one morning to a parent's worst nightmare. On his doorstep is a stranger, Miles Lambert, who breaks the devastating news that Pete's two-year-old, Theo, isn't his biological child after all – he is Miles's, switched with the Lamberts' baby at birth by an understaffed hospital.
Hugh van Cuylenburg was a primary school teacher volunteering in northern India when he had a life-changing realisation: despite the underprivileged community the children were from, they were remarkably positive. By contrast, back in Australia Hugh knew that all too many children struggled with depression, social anxieties and mental illness.
Through years of research, Hugh aims to explain how we can get all the tools we need to live a happier and more fulfilling life.
A fantasy novel that answers the question:
"What do you do when you're the most famous people on Earth, your only education was in magical destruction, and your purpose in life is now fulfilled?"
From the author of Divergent, another great fictional read that looks at what happens to superheroes after life goes back to normal.
Another fabulous character-driven novel by Marian Keys!
Find which of the Casey family members you resonate with, and which ones will make you growl with frustrated affection over the course of this story. It's about keeping secrets, and whether it may be time to finally grow up.
A story about the rough boundaries of love in a multicultural society.
A funny and profound story about family in all its strange forms, joyful and hard-won vulnerability, becoming who you're supposed to be, and the limits of love.
This book introduces the story back during the Victorian era at the Brookhants School for Girls. What happens to the girls there, and the subsequent current day movie that explores the horror is just the beginning…
A story within a story, this book features wonderful black and white period-inspired illustrations. It's dark humor and witty commentary will have you laughing out loud and turning the page in suspense.
Enjoy this coming of age novel while you're having a break from the kids in your class!
Follow lead character, Astrid Strick, as she navigates her modern family – her beautiful kids, and everything in between.
You know when a book is a Rhys Witherspoon Book Club Pick, then you have to get your hands on it!
When Emira is apprehended at a supermarket for 'kidnapping' the white child she's actually babysitting, it sets off an explosive chain of events.
Another suspenseful novel for all your thriller-lovers!
When struggling actress Emily moves to start a live-in job with a wealthy family in the South of France, she discovers more about the family than even she knows how to handle…
A romance writer who no longer believes in love and a literary writer stuck in a rut. They engage in a summer-long challenge that may just upend everything they believe about happily ever afters.
In this 'trading places' novel, everyone will finish a book and no one will fall in love. Really!
Set in the not-so-distant future, the internet is the new face of government, the people have been divided and no one is happy.
An astonishing story of an America that seems only too possible, and of a family struggling to maintain its humanity in circumstances that threaten their every value.
If you're a fan of Jodi Picoult novels, you'll love this one!
A Good Neighbourhood explores how class, racism and love can change people's lives forever.
This multi-faceted novel weaves together the lives of Vincent, Jonathan and Leon. A bartender. A financier. And a shipping executive.
Moving between skyscrapers, wilderness and the ocean, this fascinating story explores greed, love, fantasy and guilt. It brings the past and the present together.
If you loved Crazy Rich Asians, then this hilarious novel by the same author will have you hooked!
Lucie Churchill is torn between two men. Spinning a web of deceit that involved her family, her fiance, and herself, Lucie tries fiercely to deny the other man in her life entry into her world.
Even MORE Holiday Teacher Reads!
Though they're not new out this year, these books are still worth a look!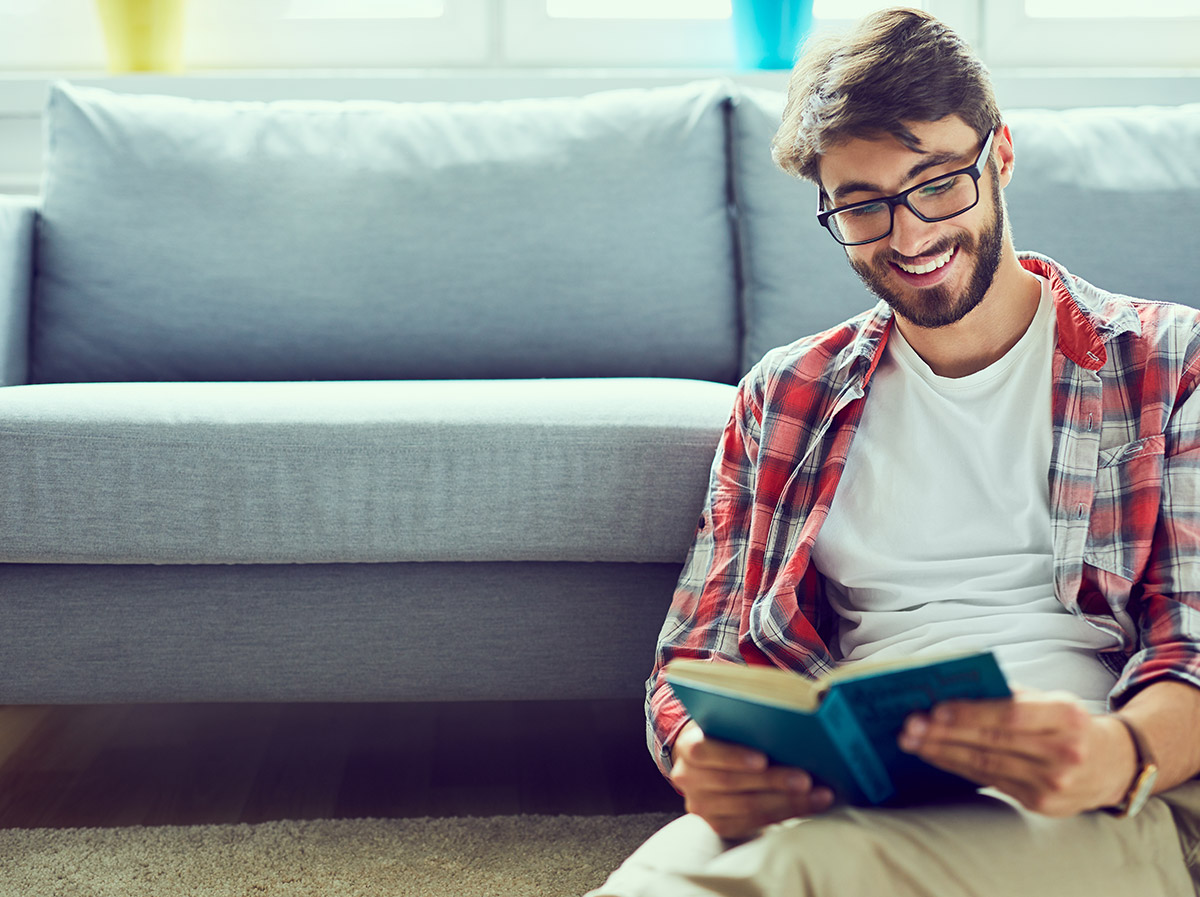 Shutterstock:https: baranq
Eleanor Oliphant is happy. Nothing is missing from her carefully timetabled life. Except, sometimes, everything. One simple act of kindness is about to shatter the walls Elanor has built around herself.
Written by educators, this book has a focus on helping other educators create a lifestyle that allows them to break free from 'shoulds' and 'have tos'.
Cecilia Fitzpatrick, devoted mother, successful Tupperware business owner and efficient P&C President, has found a letter from her husband.
'For my wife, Cecilia Fitzpatrick, to be opened only in the event of my death'. But, Cecilia's husband isn't dead.
An incredible story of the Auschwitz-Birkenau tattooist and the woman he loved.
'The Tattooist of Auschwitz has the quality of a dark fairytale. It is both simple and epic, shot through with compassion and love… Everyone should read it'
-Hugh Riminton
Samuel Johnson OAM, Australia's favourite skylarker, brother and determined cancer vanquisher, has asked his friends and supporters (who just happen to be some of Australia's best writers, comics, actors, artists, musicians and personalities) to share their letters to Santa.
An amazing book all about the new science called neuroplasticity, overthrowing the centuries-old northern that the human brain is immutable.
We see a woman born with half a brain that rewired itself to work as a whole, blind people who learn to see, learning disorders cured, IQs raised, aging brains rejuvenated, stroke patients learning to speak, children with cerebral palsy learning to move with more grace, depression and anxiety disorders successfully treated, and lifelong character traits changed.
Arcadia (Di Morrissey)
In the 1930s, in an isolated and beautiful corner of southern Tasmania, a new young wife arrives at her husband's secluded property – Arcadia. Stella, an artist, falls in love with Arcadia's wild, ancient forest. And when an unknown predator strikes, she is saved by an unusual protector…
The Seven Sisters is a sweeping epic tale of love and loss. Maria and her five sisters gather together at their childhood home, having been told that their beloved adoptive father, the elusive billionaire they call Pa Salt, has died. Each of them is handed a tantalising clue to their true heritage…
This is a little bit left of field, a new book from the bestselling author of Flesh Wounds. It's a funny and frank look at the way Australia used to be and just how far we have come.
Tom Sherbourne is a young lighthouse keeper on a remote island off Western Australia. The only inhabitants of Janus Rock, he and his wife Isabel live a quiet life, cocooned from the rest of the world.
Then one April morning a boat washes ashore carrying a dead man and a crying infant – and the path of the couple's lives hits an unthinkable crossroads.
Tara Westover grew up preparing for the End of Days, watching for the sun to darken, for the moon to drip as if with blood. She spent her summers bottling peaches and her winters rotating emergency supplies, hoping that when the World of Men failed, her family would continue on, unaffected.
Tara hadn't been registered for a birth certificate. She had no school records because she'd never set foot in a classroom, and no medical records because her father didn't believe in doctors or hospitals.
According to the state and federal government, she didn't exist.
Severine Kassel is asked by the Louvre in 1963 to aid the British Museum with curating its antique jewellery, her specialty.
Her London colleagues find her distant and mysterious; her cool beauty the topic of conversations around its quiet halls. No one could imagine that she is a desperately damaged woman, hiding her trauma behind her chic, French image.
Every Thursday morning for two years in the Islamic Republic of Iran, a bold and inspired teacher named Azar Nafisi secretly gathered seven of her most committed female students to read forbidden Western classics.
What are your hot picks this summer?
Leave a suggestion in the comments section of this blog for us to share.