"Let them eat cake". Well, occasionally anyway! Cooking with kids and learning go hand-in-hand. Simple cooking activities are ideal to add to learning from home programs, or for small groups in the classroom.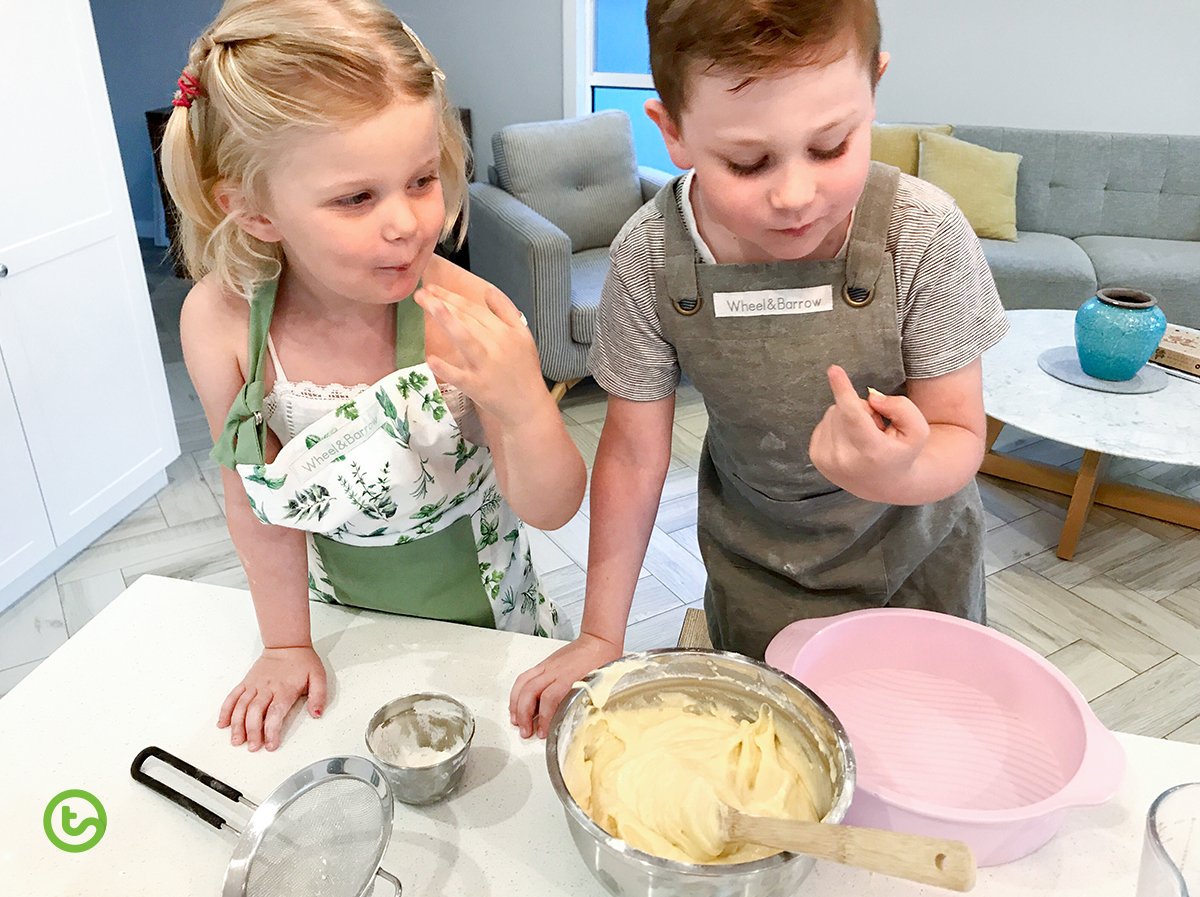 Read on to find out how cooking with kids can offer countless learning opportunities.
---
Learning in the Kitchen
Cooking with kids lends itself naturally to teaching and learning heaps of curriculum content! The trick is to keep it simple. It's probably not the time for attempting a macaron tower!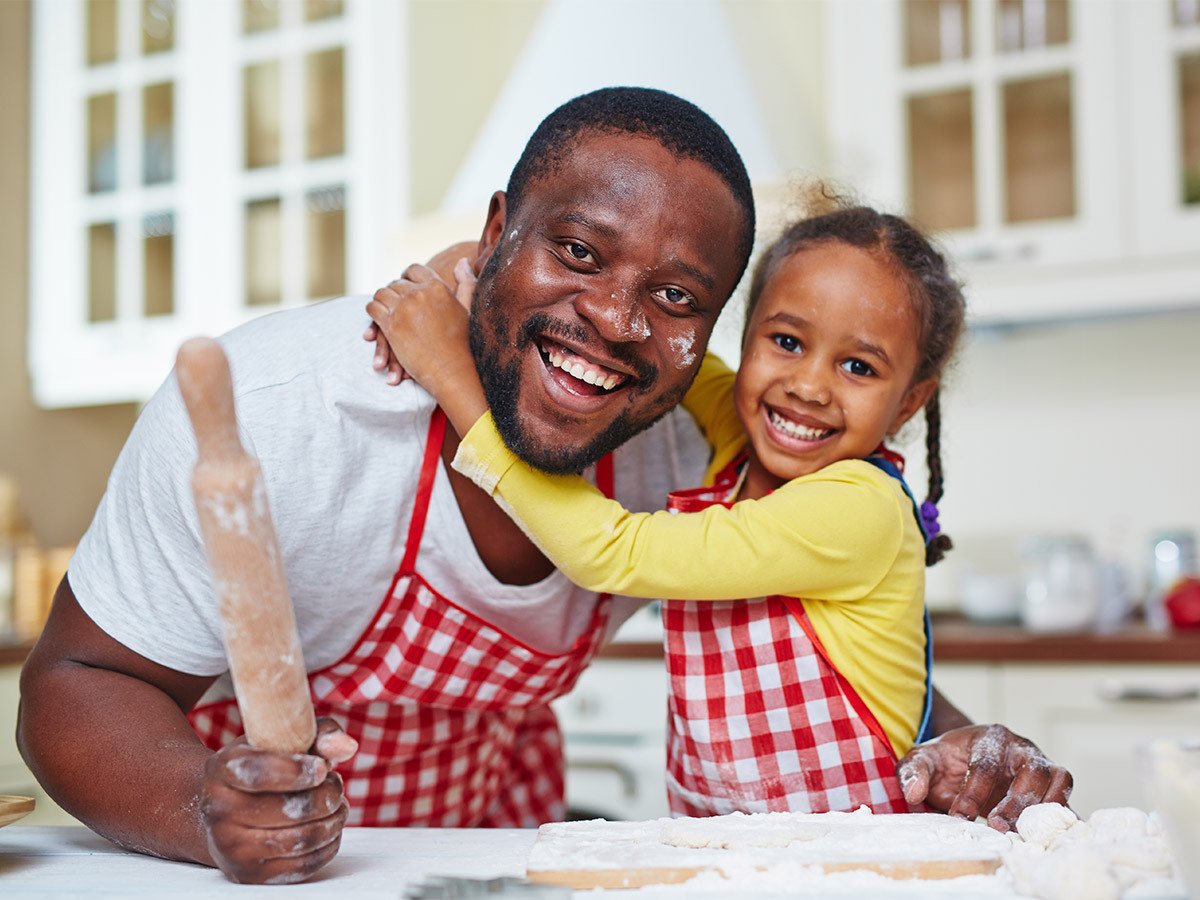 Shutterstock image by Pressmaster
Think pancakes, bread and simple cake recipes!
---
Procedure Texts
Hands-on learning is the best! And reading and following recipes is a brilliant way to learn about procedure texts.
As we know, procedure texts explain how to do or make something. They include particular text and language features such as a list of the things you need, step by step instructions and action verbs. So as you are reading and following recipes discuss these features, and how useful they are! You might even like to discuss the:
title
subheadings
dot points
use of numbers
diagrams.
For an essential guide to the structure, language and features of a procedure text download our FREE Procedure Text Checklist – Structure, Language and Features and Writing A Procedure Poster.
---
Parts of Speech
Cooking with kids provides a great opportunity to learn about parts of speech (the fancy term for how words function within a sentence).
Read any simple recipe and you'll find an interesting mix of action verbs (stir, whisk, pour), nouns (flour, sugar, eggs) and adjectives that describe how to make the cake (light and fluffy).
For more useful teaching resources, head to our huge collection of Parts of Speech Teaching Resources.
---
Sequencing
Cooking with kids provides a great opportunity to practise following step by step instructions and to develop sequencing skills. And I can't think of anything more kid-friendly than sequencing the steps to make fairy bread!
So, before you get the sprinkles out, download our Procedure Text Sequencing Activity – How to Make Fairy Bread and encourage your kids to complete this hands-on activity.
All you need to do is cut out the individual pieces of the text and shuffle them up. Next, encourage your little chefs to arrange them in the correct order and paste them into a journal.
---
Learn New Vocabulary
There is so much new vocabulary to be learned in the cooking world! I used our Abstract Pattern – Word Wall Template to create this quick and easy word wall perfect for any kitchen!
Don't forget to revisit words and use them time and time again in daily conversations!
---
Reading Scales
Kids seem to love weighting sugar! Funny that. But the good news for kids is that when it comes to reading scales, hands-on learning is best. Traditional kitchen scales are ideal, but digital scales work just as well.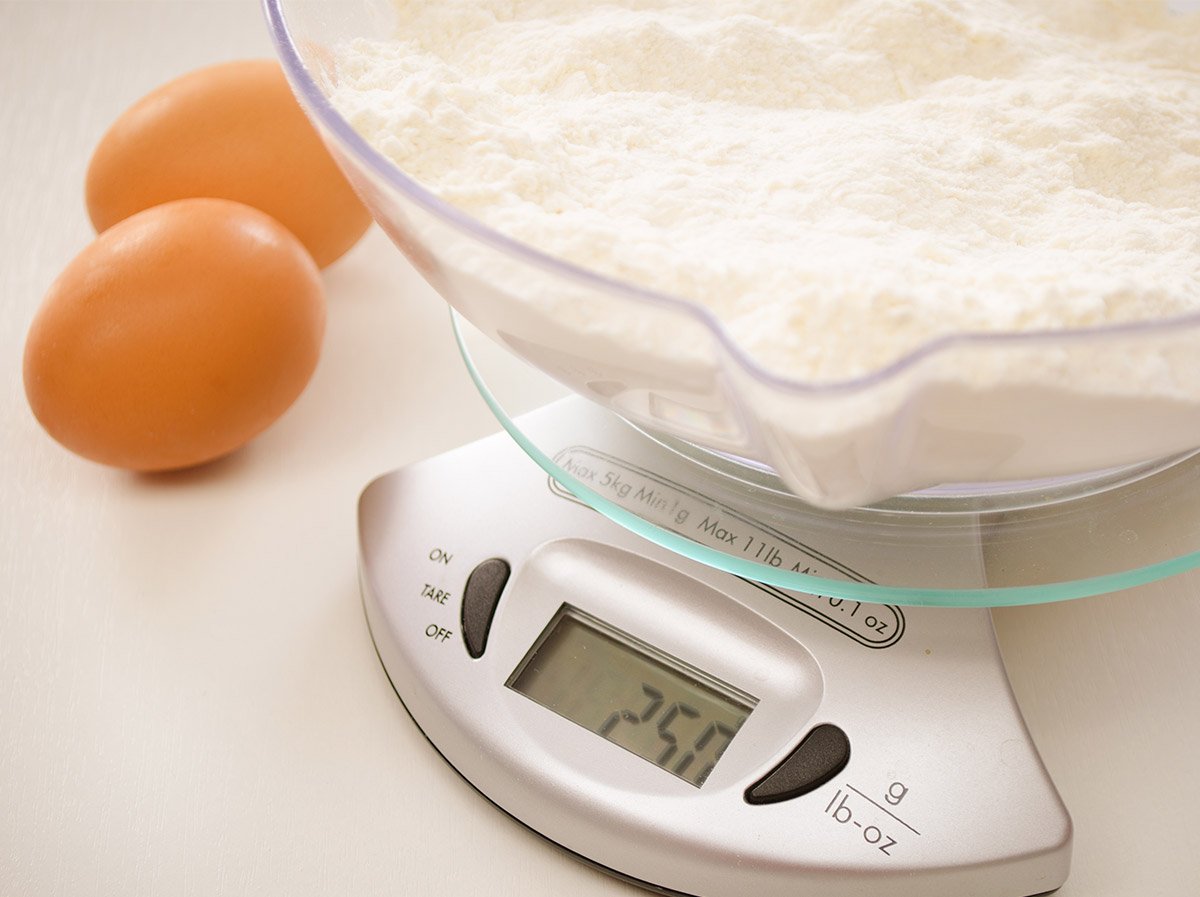 Shutterstock image by rob3rt82
Students are not expected to read scales including grams and kilograms, and millilitres and litres until year 3. So just have fun making observations and experimenting!
For lower years, stick to experimenting with balancing scales. Check out our Heavy and Light Hands-on Task, explore indirect comparisons and encourage the use of maths vocabulary.
---
Measurement
Cooking with kids and exploring measurement are an obvious match! For lower years keep it simple and measure the butter, flour and sugar in cups. You can introduce younger cooks to the concept capacity by encouraging them to measure and count:
1 cup unsalted butter, softened
2 cups granulated sugar
3 cups (300 grams) cake flour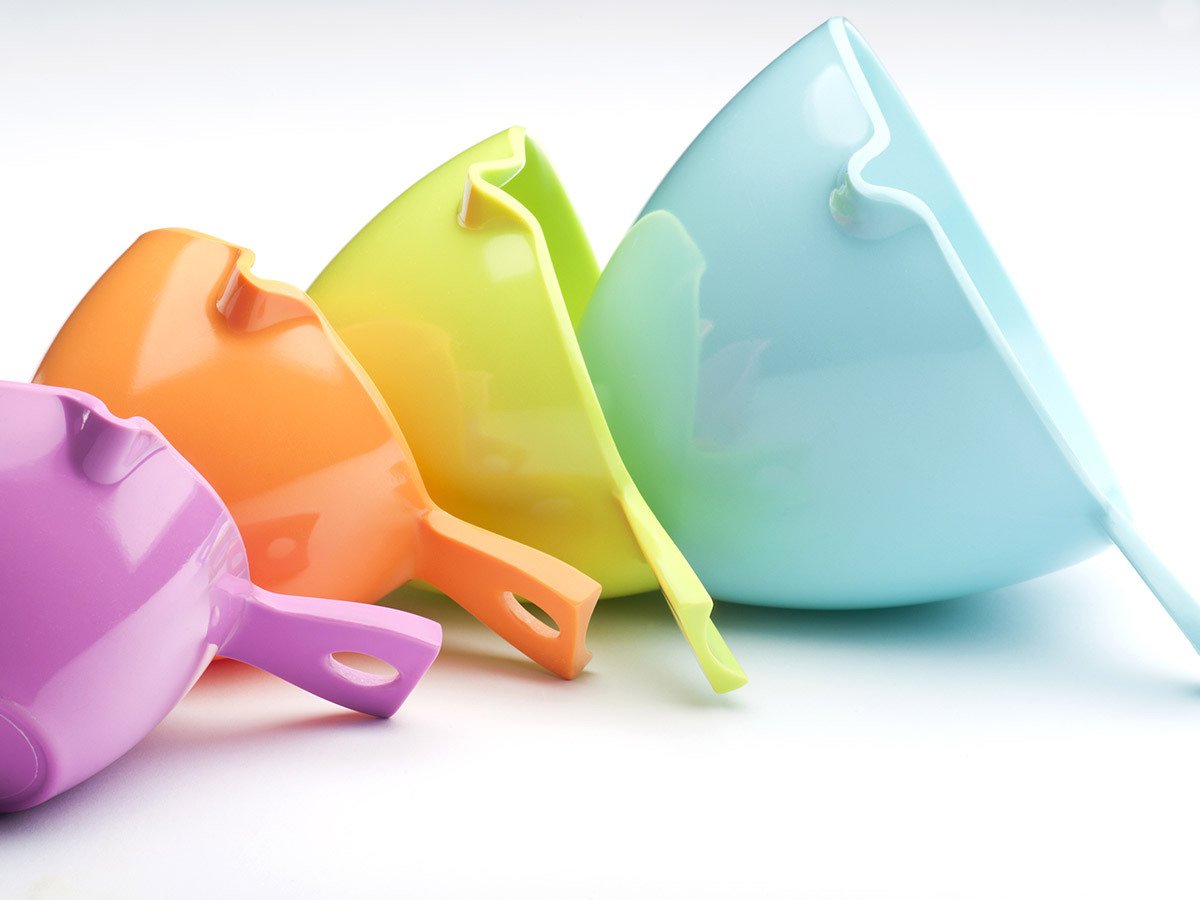 Shutterstock image by KAppleyard
For upper years, try our My Recipe Rules – Measurement Worksheet. 
As you can see, students use the information on the first page of the recipe to answer the questions and complete the calculations on the following 2 pages. There's even an answer sheet to make life easier!
---
Temperature
Little chefs love learning about temperature. For lower years start by explaining that temperature is the measure of warmth – how hot or cold something is.
Encourage kids to use their comprehension skills to find the temperature required in the recipe. Next use number and measurement skills to set the oven to the desired temperature.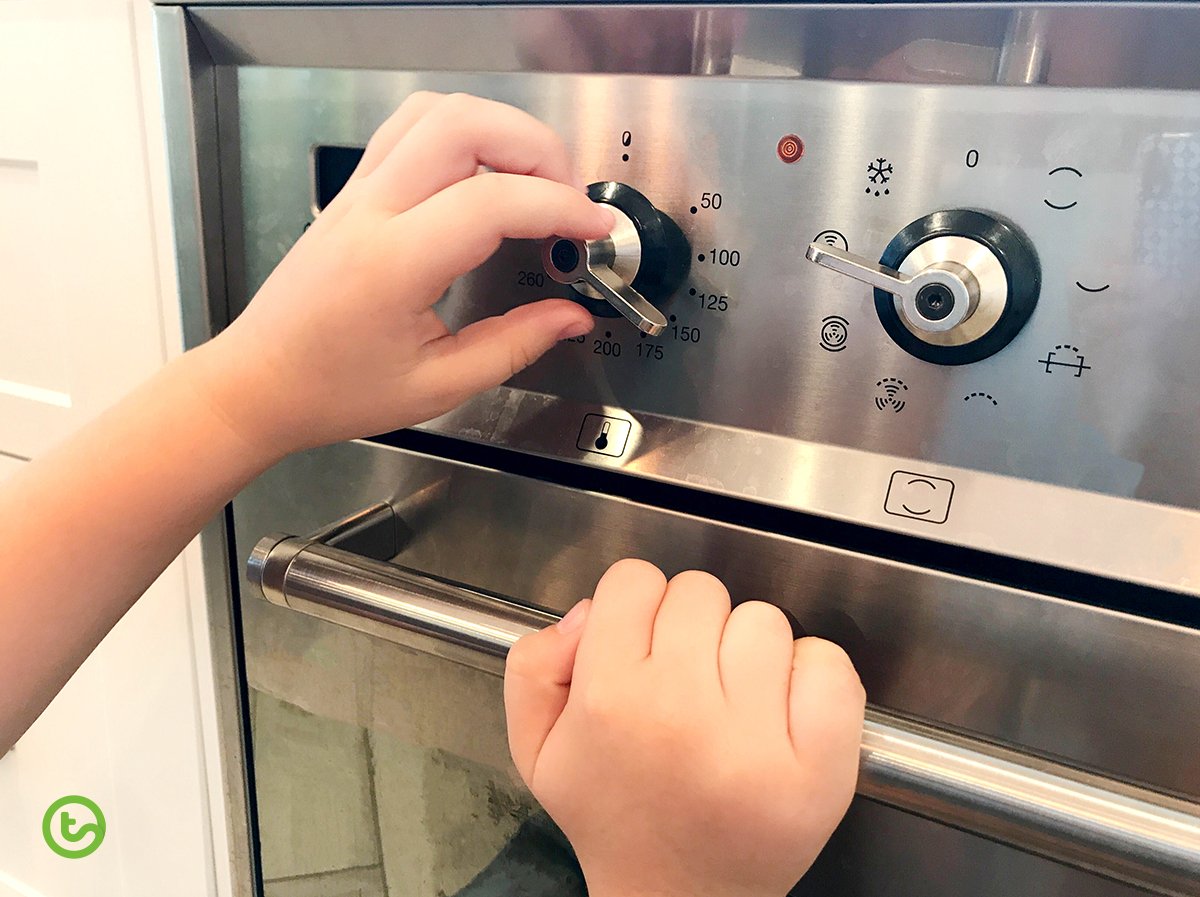 There's plenty of scope for a rich discussion about:
moderate, low and high heat
symbols for Fahrenheit and Celsius
reading scales
rounding up and down
skip counting.
---
Time
Teaching and learning to tell the time is most effective when done in a real-life context. And we all know that cooking involves keeping a close eye on the time!
So when you are cooking with kids, don't forget to ask:
How long do we cook the cake for?
What time did we put the cake in the oven?
If the cake takes 25 minutes to cook, when will it be ready?
---
Basic 1-2-3-4 Cake
And finally, here's my favourite kid-friendly recipe to get you started… The 1-2-3-4 cake! I love it because it's so easy to remember. And it's simplicity is perfect for cooking with kids. The basic ingredients are:
one cup of butter
two cups of sugar
three cups of flour
four eggs.
Then all you need is 1 tablespoon baking powder, 1 cup milk and 2 teaspoons vanilla extract! For the full recipe head to Cooking from Scratch.
---
As you can see there is so much to learn while cooking up a storm! These ideas are just the beginning!
Who would have thought that learning could taste so good!
Share your cooking wins on Instagram @teachstarter.